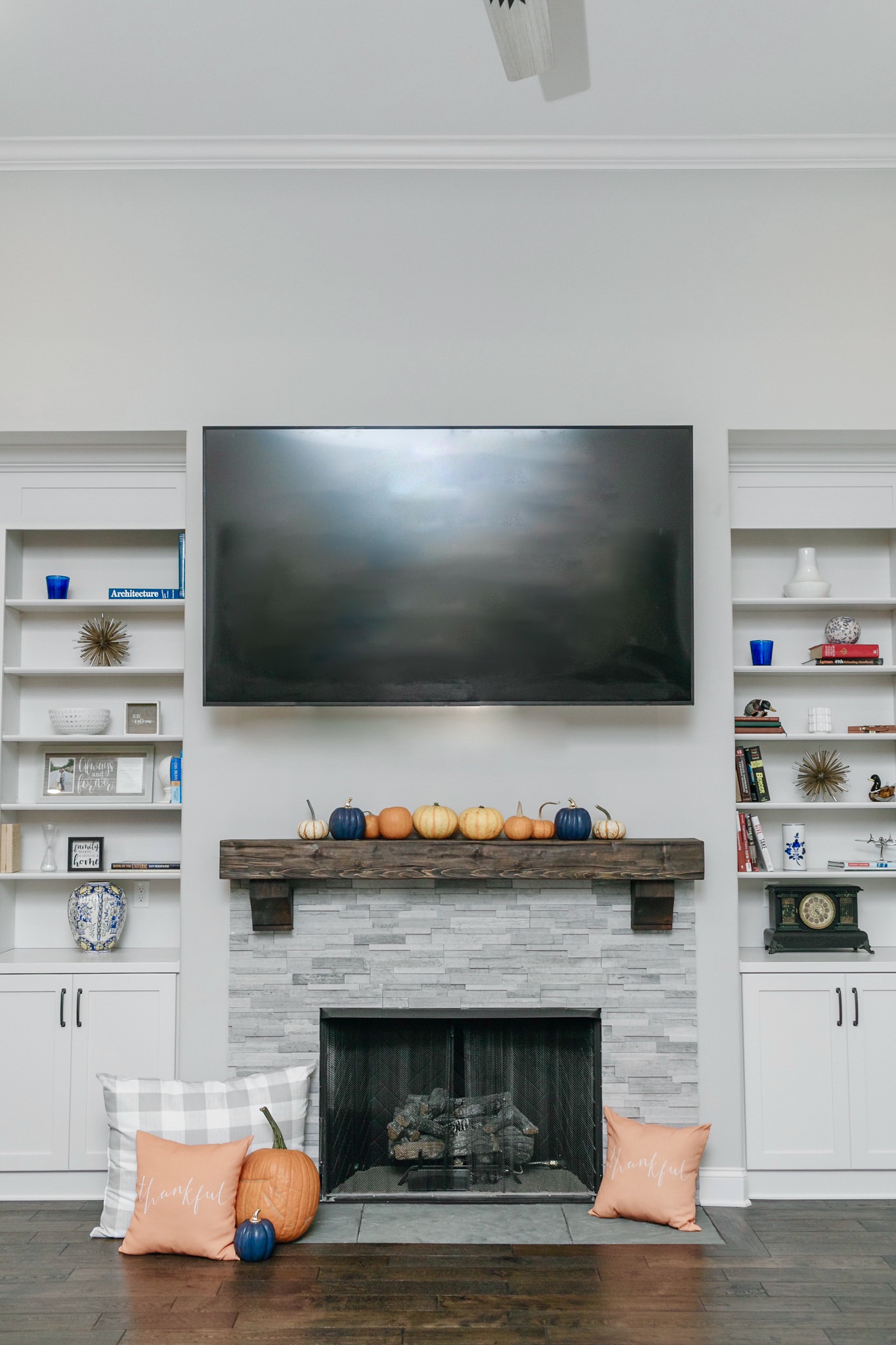 Shop My Favorite Fall Home Decor

It's September 1 and that means….fall! Okay, so maybe it isn't fall, but it's definitely time to decorate for fall in my book! I am getting ready to take 3 back to back trips, but I have a free day next week, and ALL the fall home decor is going up! I might even get a little crazy and add some Halloween decor. = )
Honestly, I'm doing good waiting until September. I've been wanting to put up fall decor for so long. Does anyone else feel like it is the longest stretch this time of year just waiting on the next holiday to decorate for?? I've had my American flags from the 4th of July put away for a while now. And then I was ready to move on to pumpkins lol!
This time of year, I love throwing in touches of orange, blue, neutrals, cozy throws and pillows, baskets, and more. You can even throw in some pretty burgundy or red pillows, and they will work great later too for Christmas. I'm all about re-using my decor as much as I can for multiple holidays, especially in the fall. It is prime time hosting season, so you'll want your home to feel as cozy as possible all fall long.
And then come Halloween, you can just add to your fall decor to make it extra spooky. Keep an eye out over on stories next week, and I"ll be sharing some of my favorite fall decor there too as I'm putting up the finishing touches. The picture above is from last year, but I love keeping the same pieces and just added them to my holiday decor collection each year with some new favorite statement pieces. So…have you decorated for fall yet?
For more home decor inspiration, see my posts all about decorating for the fall season!