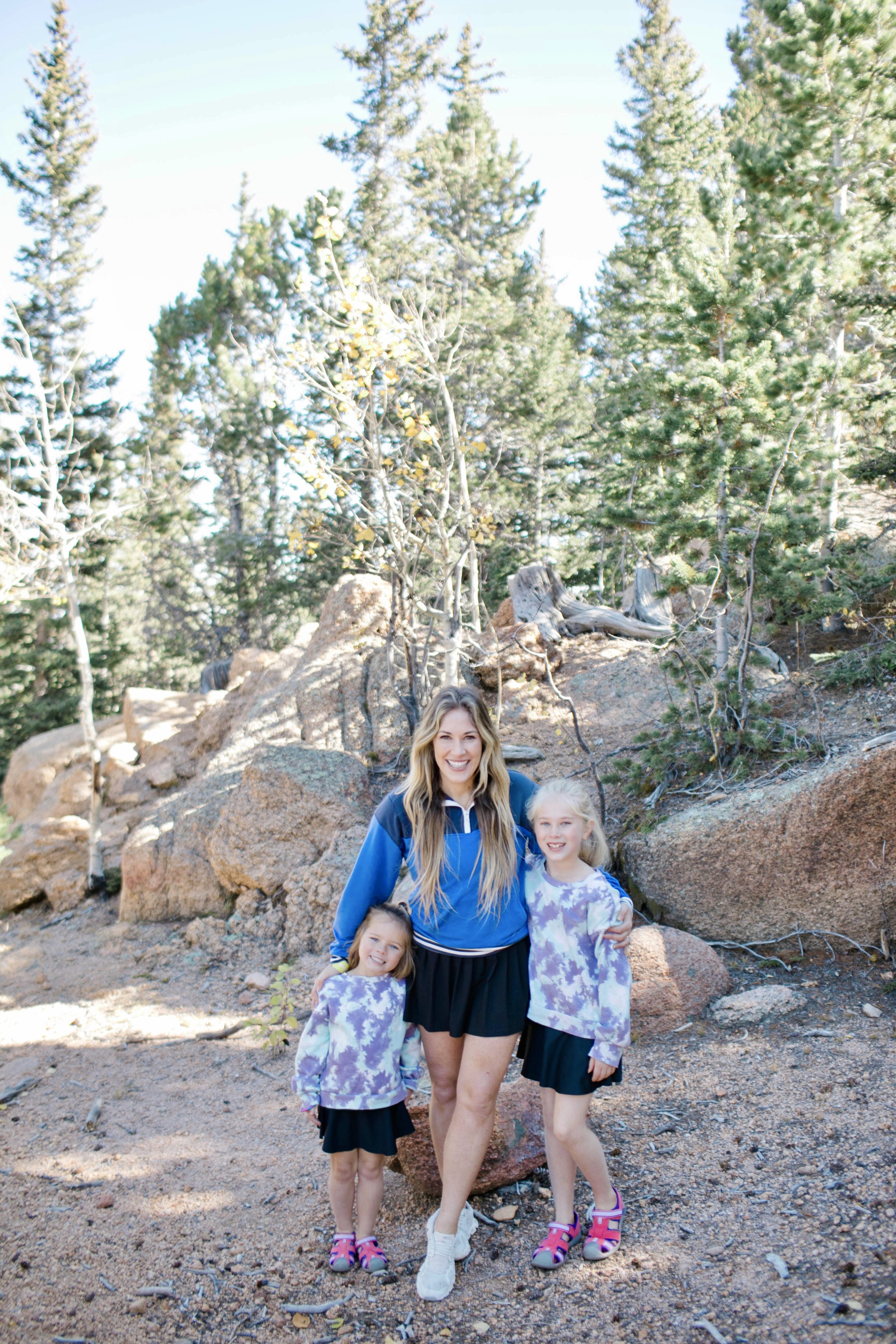 Matt and I have been to Colorado Springs several times (fun fact, he used to live in Colorado for a bit.) But…we have never taken the kids, until now! Last week was the girls' fall break, and we were so excited to take them on their first-ever fall break trip. And they had an absolute blast! I think we are going to have to make Spring Break and Fall Break yearly traditions now! = ) Here are my top favorite things to do in Colorado Springs with my family!
5 Things to Do in Colorado Springs for Families
1.) Stay at Great Wolf Lodge. We love Great Wolf Lodge, and I have been several times over the years. This was our first time checking out the Colorado Springs location now. The hotel is perfect for kids! What I loved most was that the hotel was not overly crowded at all. What I loved second about it is how much there is to do!
They are known for their indoor waterpark, and it didn't disappoint. There were 5 different slides that Amelia could do down (she is 38 inches tall), and Leighton could do every slide (she is 52 inches tall.). There was a restaurant in the water park and a gift shop. They also had tons of other activities: MagiQuest, gem mining, rock climbing wall, ropes course and miniature golf.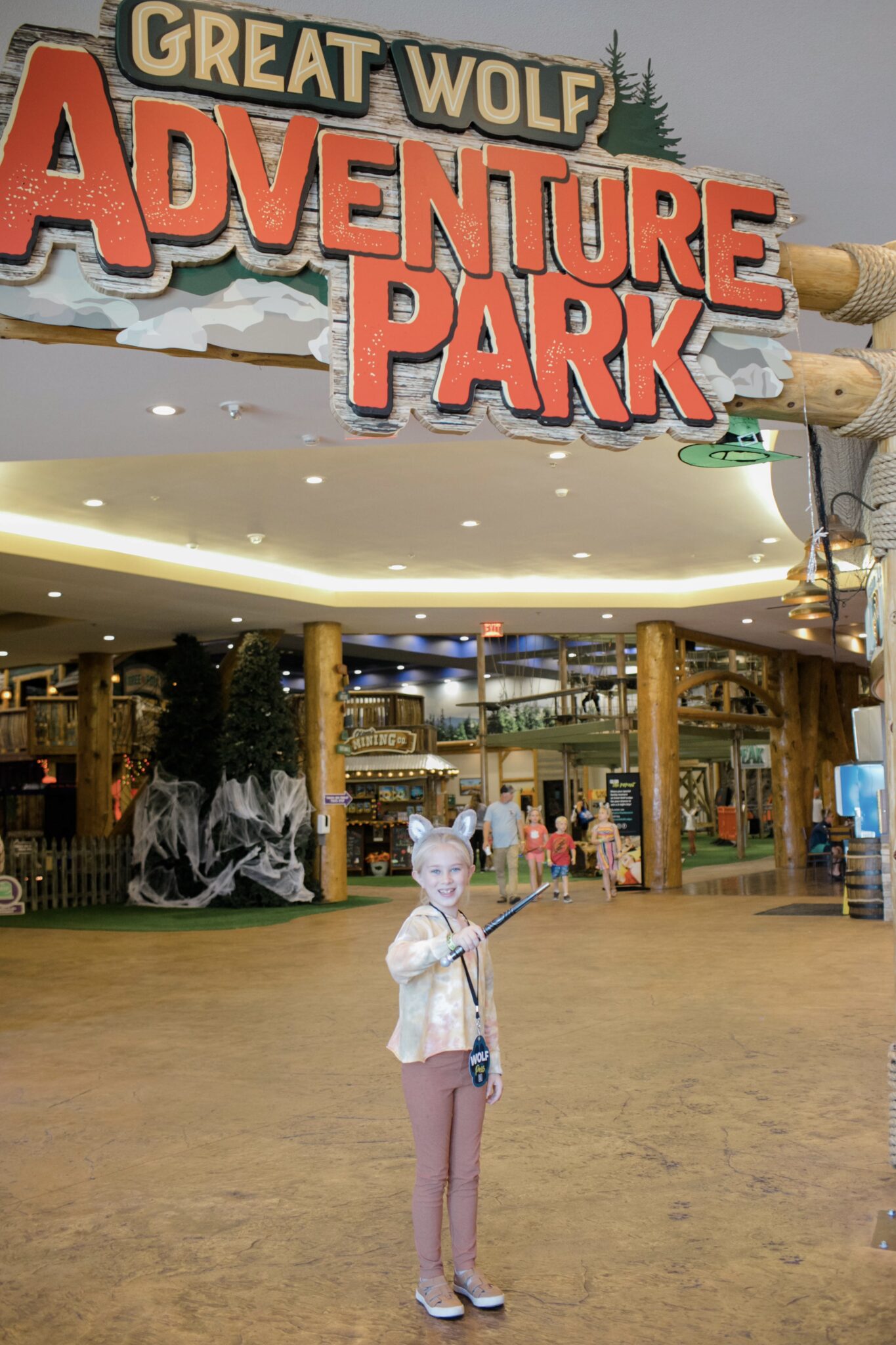 They had 3 other restaurants, Dunkin' Donuts and Ben & Jerry's too. There was also a candy shop. They had daily activities from craft time to yoga to story time to even trick or treating at night and a Halloween dance park. The activities are endless at Great Wolf Lodge.
The kids stayed busy and had so much fun from sun up to past sun down. And since the hotel wasn't too big or crowded, the girls never had to wait long, and I felt very safe knowing that they were just right beside me while doing activities. Leighton even celebrated her birthday there, and the hotel put a banner on her door and a cake and balloon in her room. We cannot wait to go back again!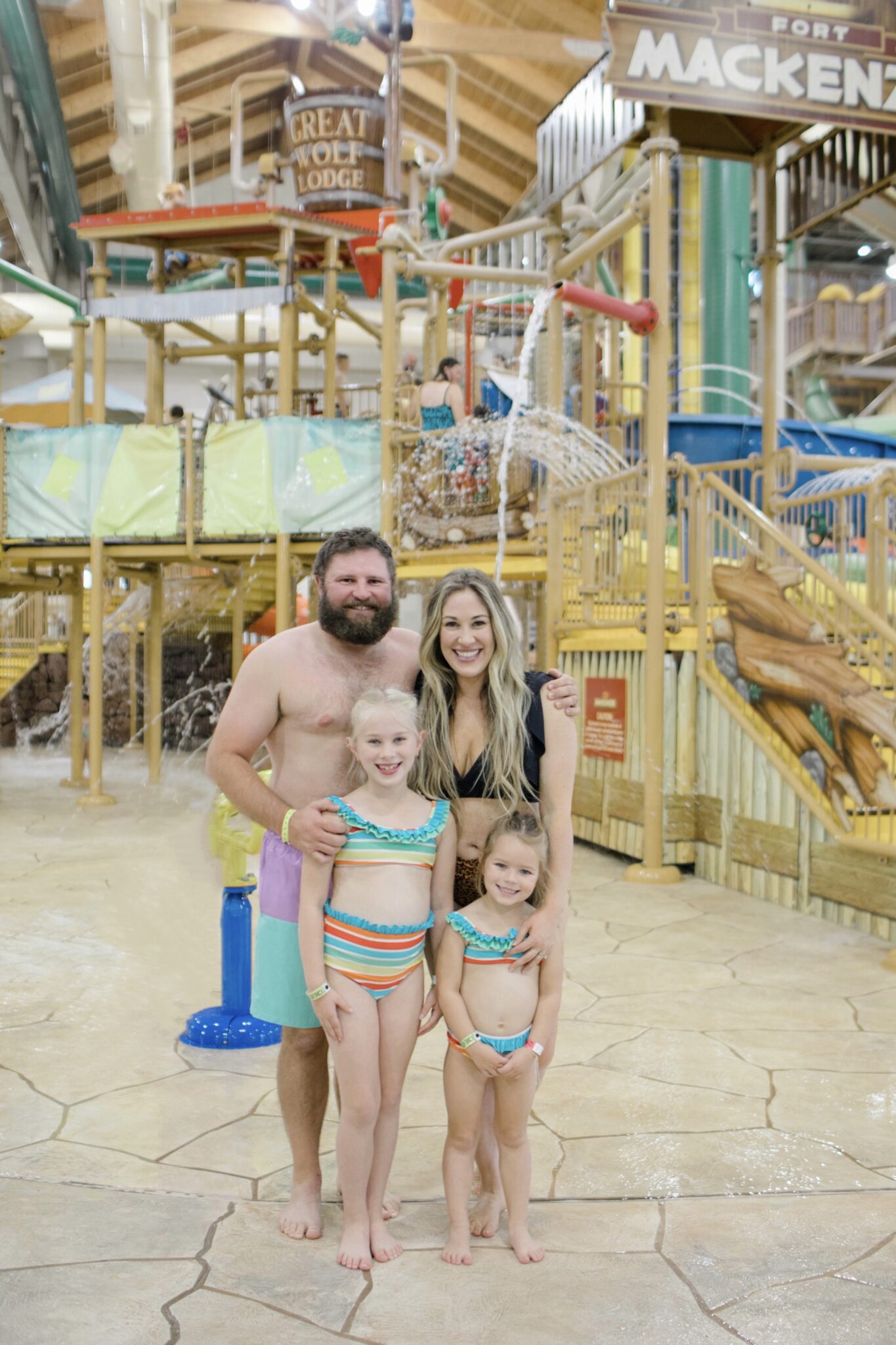 2.) Go hiking at Red Rock Canyon Open Space. We did this on our second day in Colorado Springs, and I'm so glad we did! The weather was in the 70's, and it felt amazing! This spot has lots of different red rocks, boulders and slot canyons you can go between over and under. There is plenty to explore and keep the kids busy.
This spot is perfect for all skill levels, families, adults and of course kids too. The girls loved running down the trails and then going off-road and straight up the rocks! You also can see the gorgeous mountains in the background. They loved hiking so much this day that we had to add a second hiking trip on our vacation too.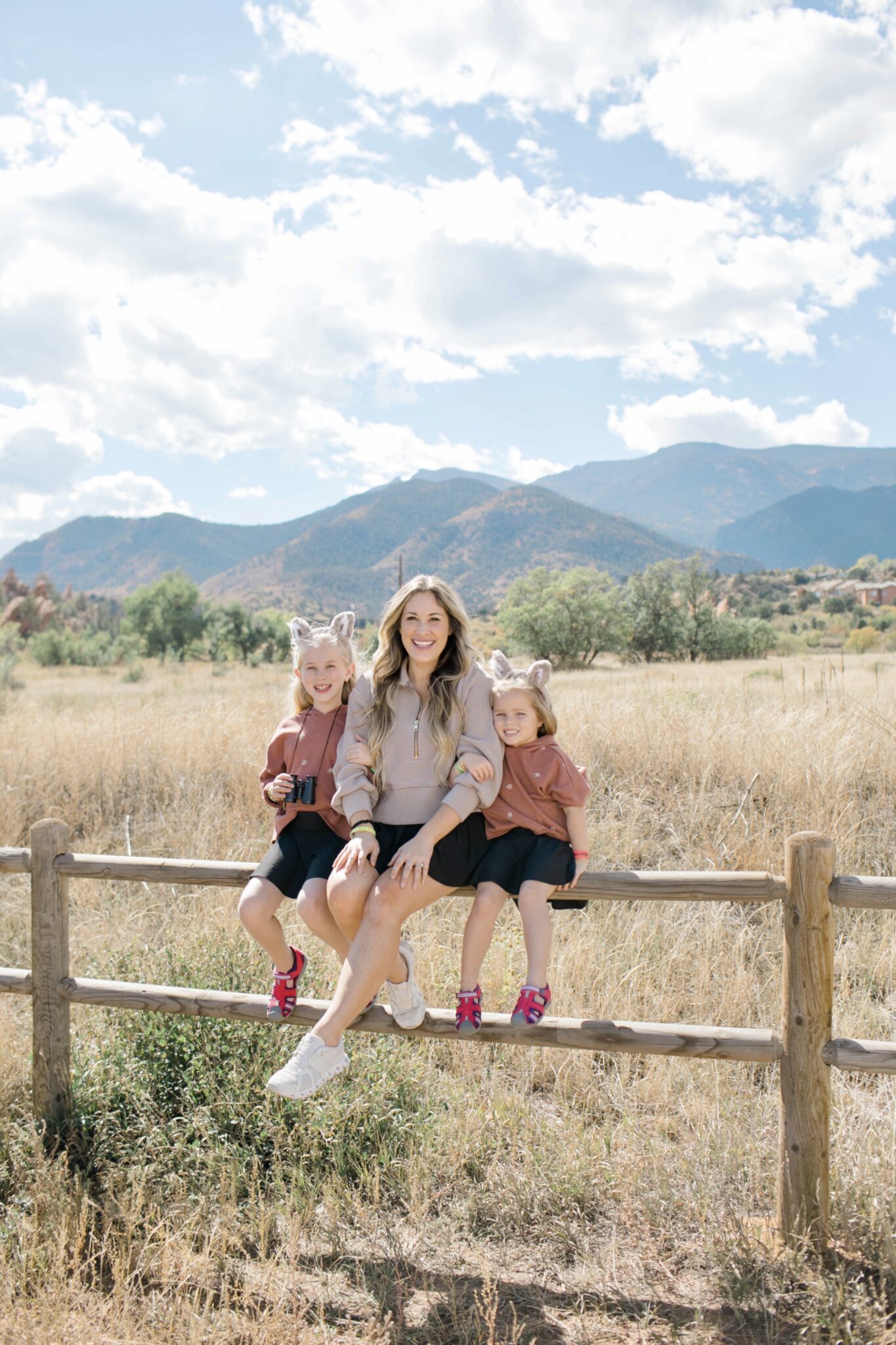 3.) Look at dinosaur fossils at the Rocky Mountain Dinosaur Resource Center. If you have kids who love dinosaurs, you have to make a stop here! Rocky Mountain Dinosaur Resource Center is a world class museum that features a display of dinosaurs, prehistoric marine reptiles, pterosaurs and fish of North America's late Cretaceous period.
The fossil skeletons on display, graphics, sculptures and even a gift shop that you can visit while there. Your admission price includes a live tour that lasts about an hour. There is plenty to do and see here that will keep kids busy and learning!
4.) Explore one 7,000 species of bugs at the John May Museum Center. This museum is called the bug museum. If there is a bug, they will probably have it here. They also have one of the largest private displays of tropical bugs in the world. They have butterflies, beetles, spiders, scorpions and more! It's the perfect place to take the kids to while in Colorado!
5.) Drive to the top of Pike's Peak. At a magnificent 14,115 feet, Pikes Peak is one of the 53 mountains in Colorado that reaches a height of 14,000 feet+. Fun fact – it is one of the top 100 mountains in the United States! It is one of the most famous and attainable peaks in the U.S, which is why it is called America's Mountain.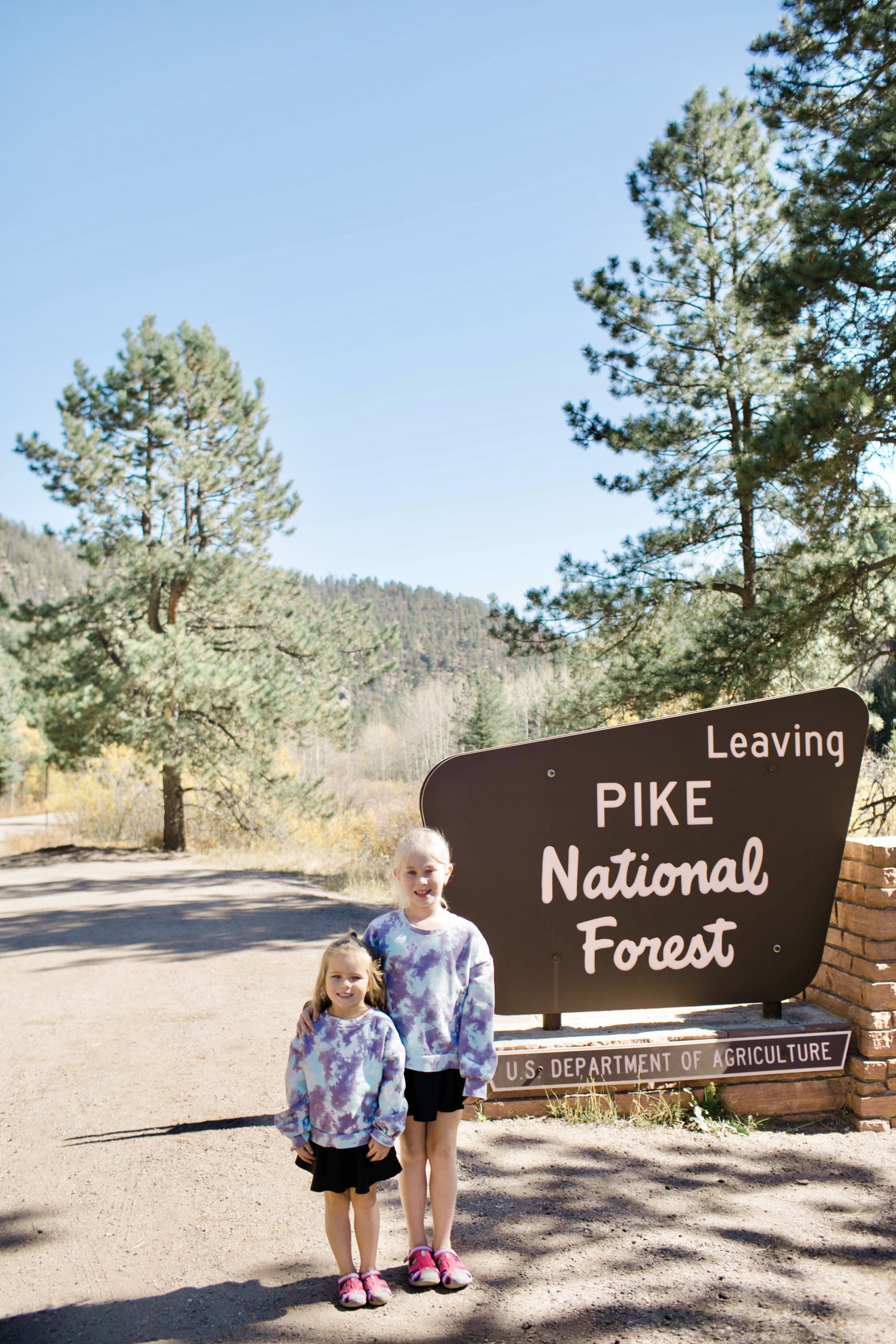 It took about 45 minutes to drive up to the top. They have an exhibit inside at the top, spots for great views and pictures, and a small little restaurant at the top. If you don't feel like driving, they also have a train, guided tours, or you can hike or bike. There was a 40 degree temperature difference from the bottom to the top, so pack something warm for the top!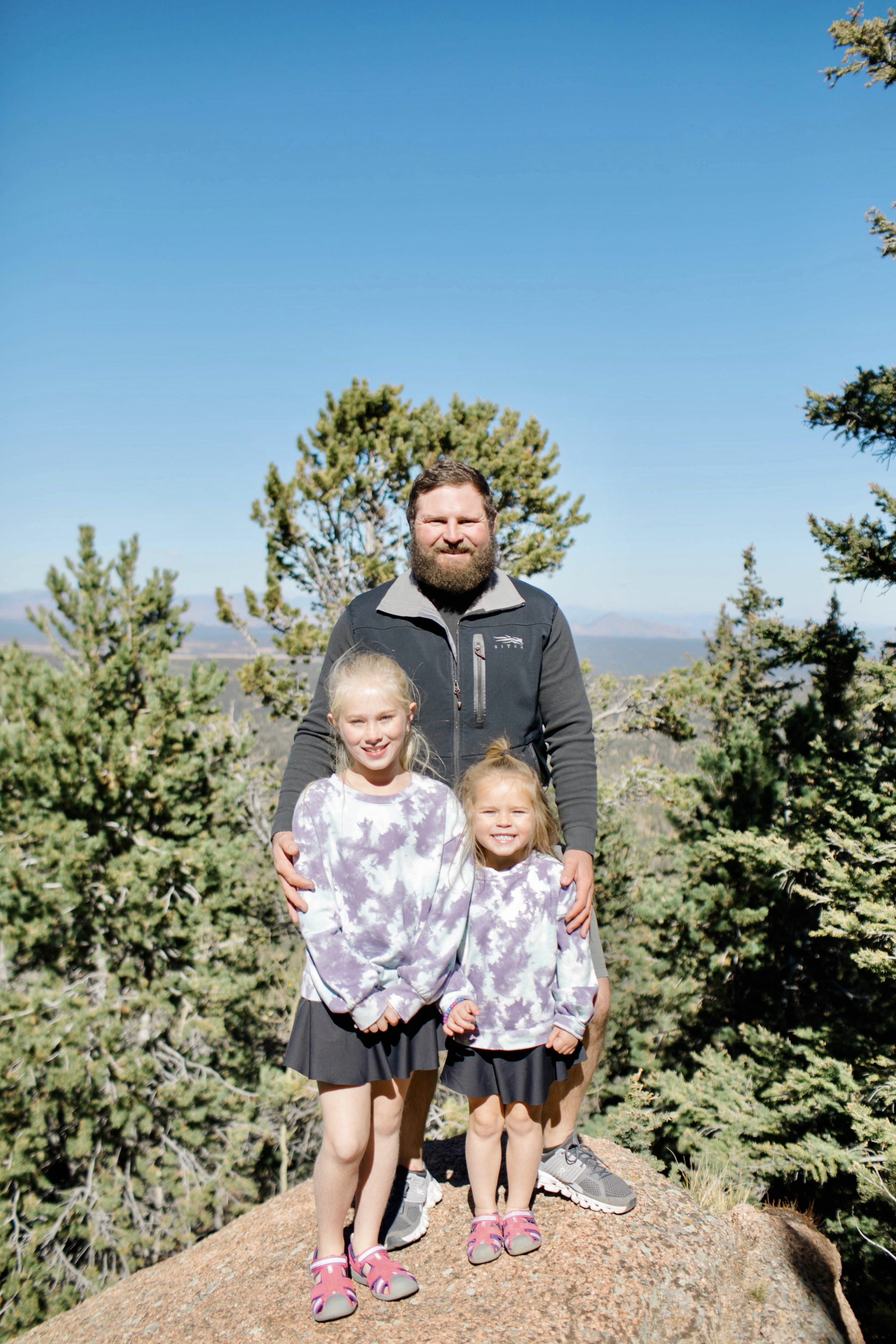 On our way back down, there are plenty of spots and lookouts to stop at for pictures. We even stopped and did a little hiking on the way back down. It made for such a cool experience and a fun trip with the kids! We can't wait to go back to Colorado Springs and take the baby too next time when he gets a little older. Have you ever been to Colorado Springs?