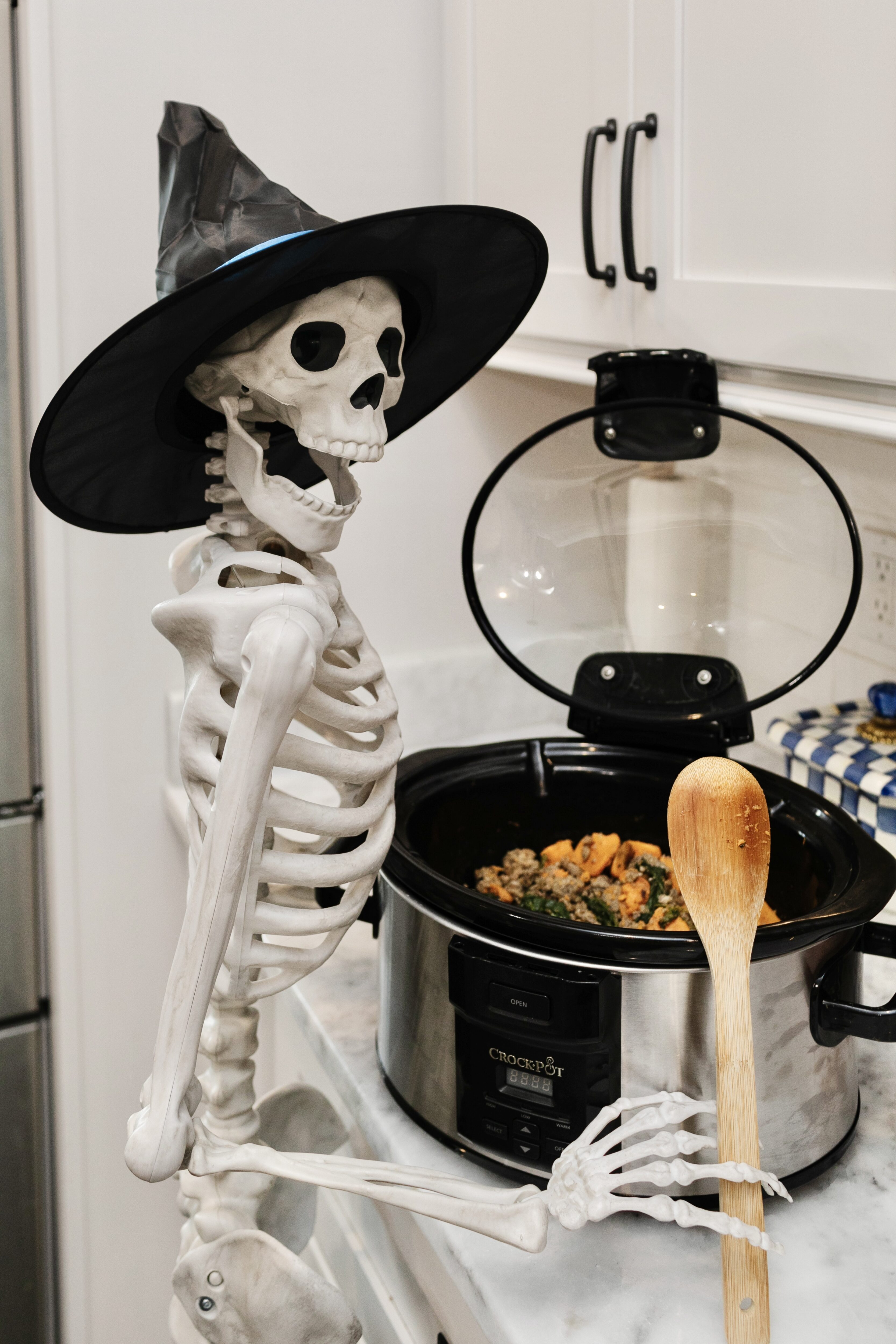 I first heard of this FWTFL recipe from a coworker years ago, and I immediately fell in love with it too. Not only is it perfect for Faster Way to Fat Loss, paleo, keto, and gluten-free, but it is SO, SO good. You won't even know that it is good for you too! it has tons of flavor, it's full of lean protein, healthy carbs, and fats, and it keeps you full.
I love a good crockpot meal. They are just so easy and convenient to be able to slowly cook while at home working and cleaning and chasing after the kids. = ) While I cook the sausage from raw in the crock pot, if you have less time, you can always cook the sausage in a skillet. For me, I just prefer to cook it all in the crockpot.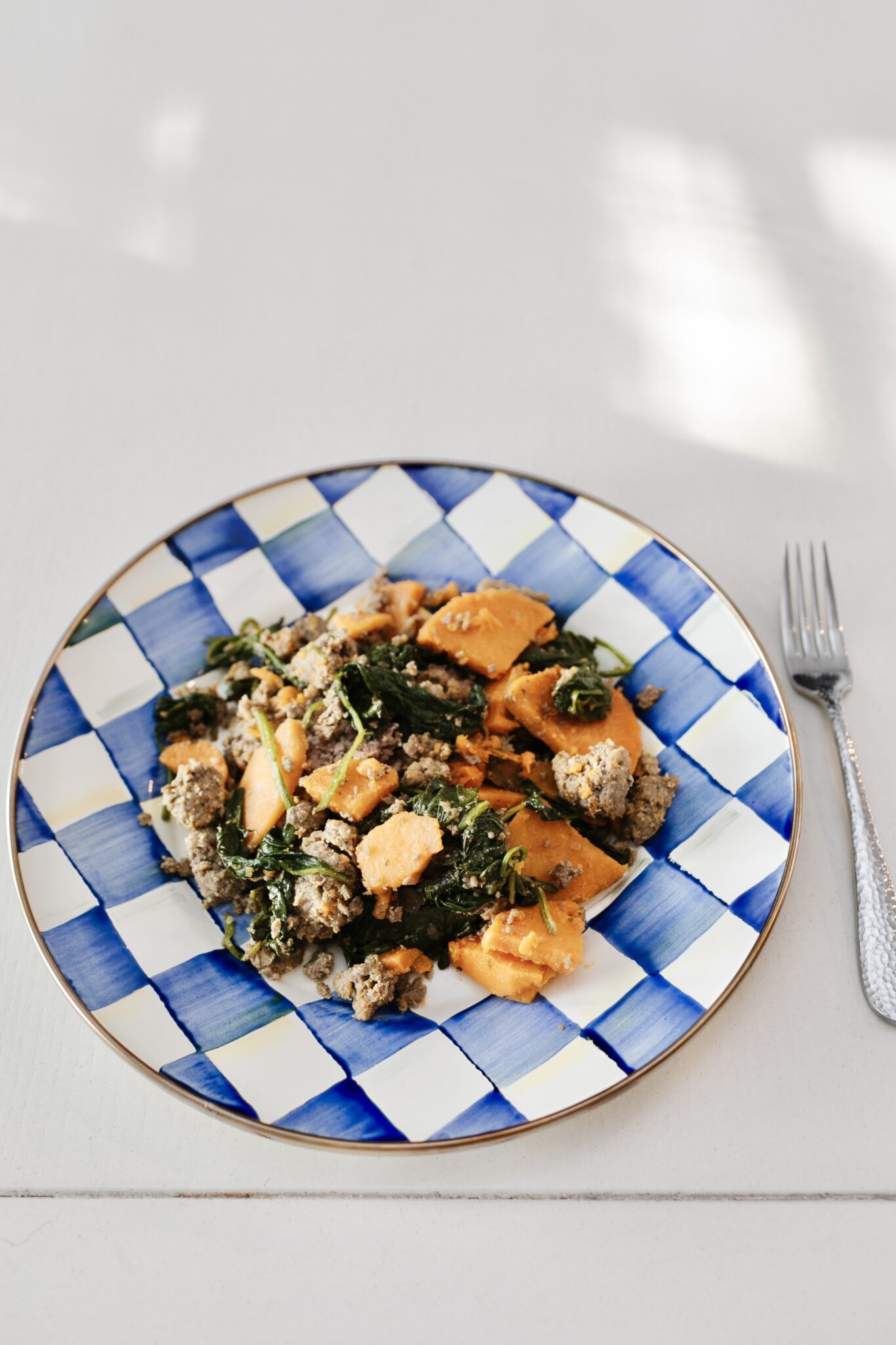 Another reason I love this recipe so much is that it is great to eat any time of the day. It works just as perfectly for breakfast as it does for lunch and dinner. I actually love the flavor even more after a day or so after cooking it. It is one of those dishes like meatloaf or spaghetti that tastes even better the next day!
With only 3 ingredients, it is so easy to make too. And it's definitely a crowd-pleaser. I made it with spinach this time, but in the past, I cooked it with kale.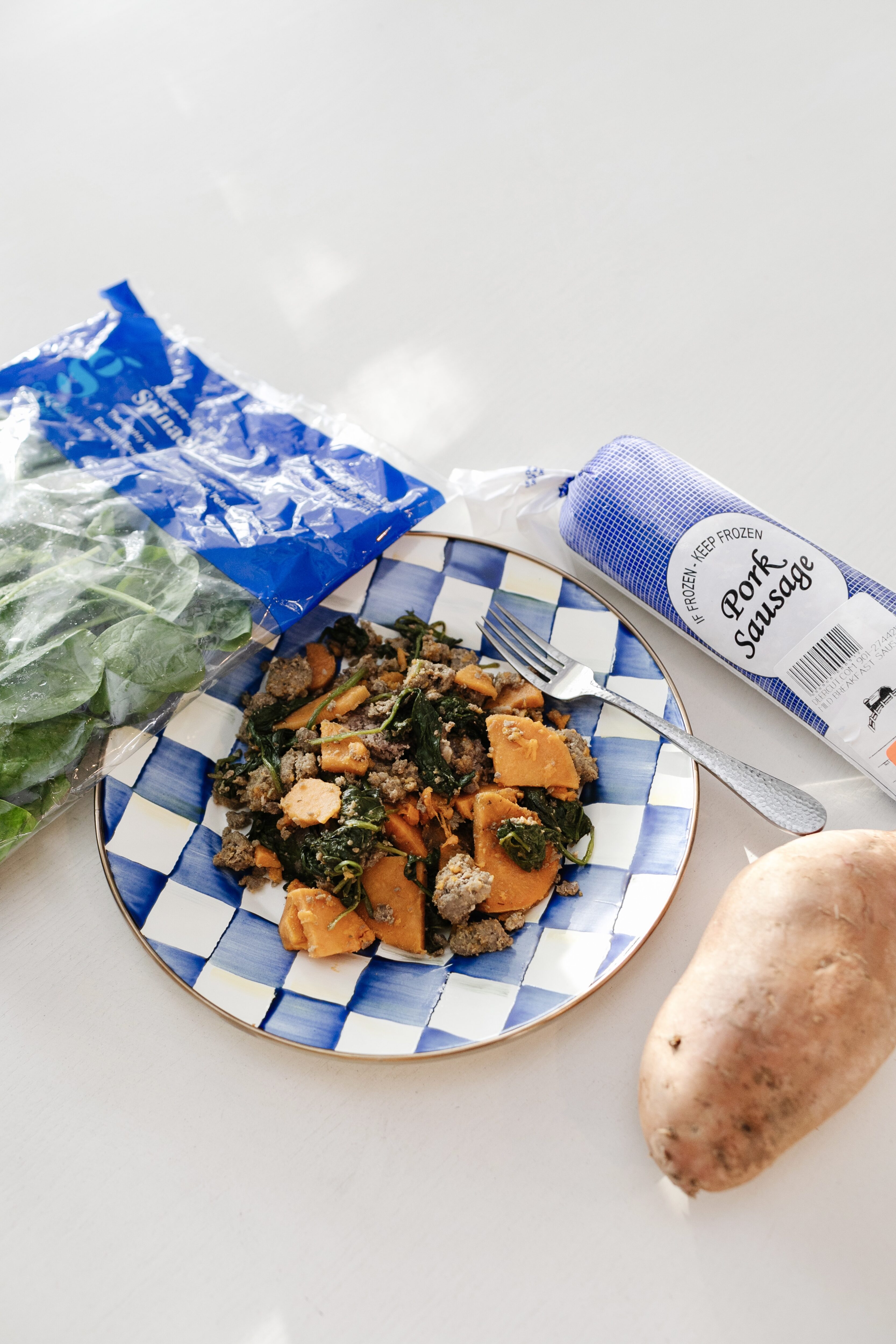 Matt loves spinach and isn't really a kale fan, so I had been wanting to try out spinach in this recipe. If you're a fan of spinach, you will love it with spinach! Just know that spinach is going to get a little runnier than kale. But if you are a kale fan, then just sub the spinach for kale. Either way, they both taste great!
You can also sub chicken or turkey sausage. If you're looking for other easy and healthy crockpot meals, make sure you try out Heather's yummy recipe for beef stew too! If you try the FWTFL recipe below, let me know!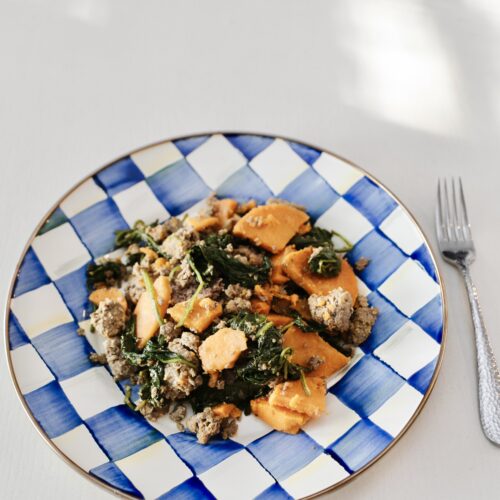 Sweet Potato & Sausage Crockpot Hash
Ingredients
1

sweet potato

4

oz

spinach

6

oz

sausage

olive oil

sea salt

pepper
Instructions
Turn crock pot on high heat and cook sausage until browned, approximately 2 hours. You can sub turkey sausage or chicken sausage if preferred.

Wash, peel and dice sweet potato into cubes.

Once meat is fully browned, transfer to colander and drain any leftover grease. Add sausage back to crockpot.

Add sweet potatoes to sausage in crockpot and cook potatoes approximately for 2 hours until tender.

Add washed spinach to crockpot and mix in with sausage and sweet potato.

Cook spinach until tender for approximately 30 minutes, stirring occasionally.

Add salt and pepper to taste and enjoy!