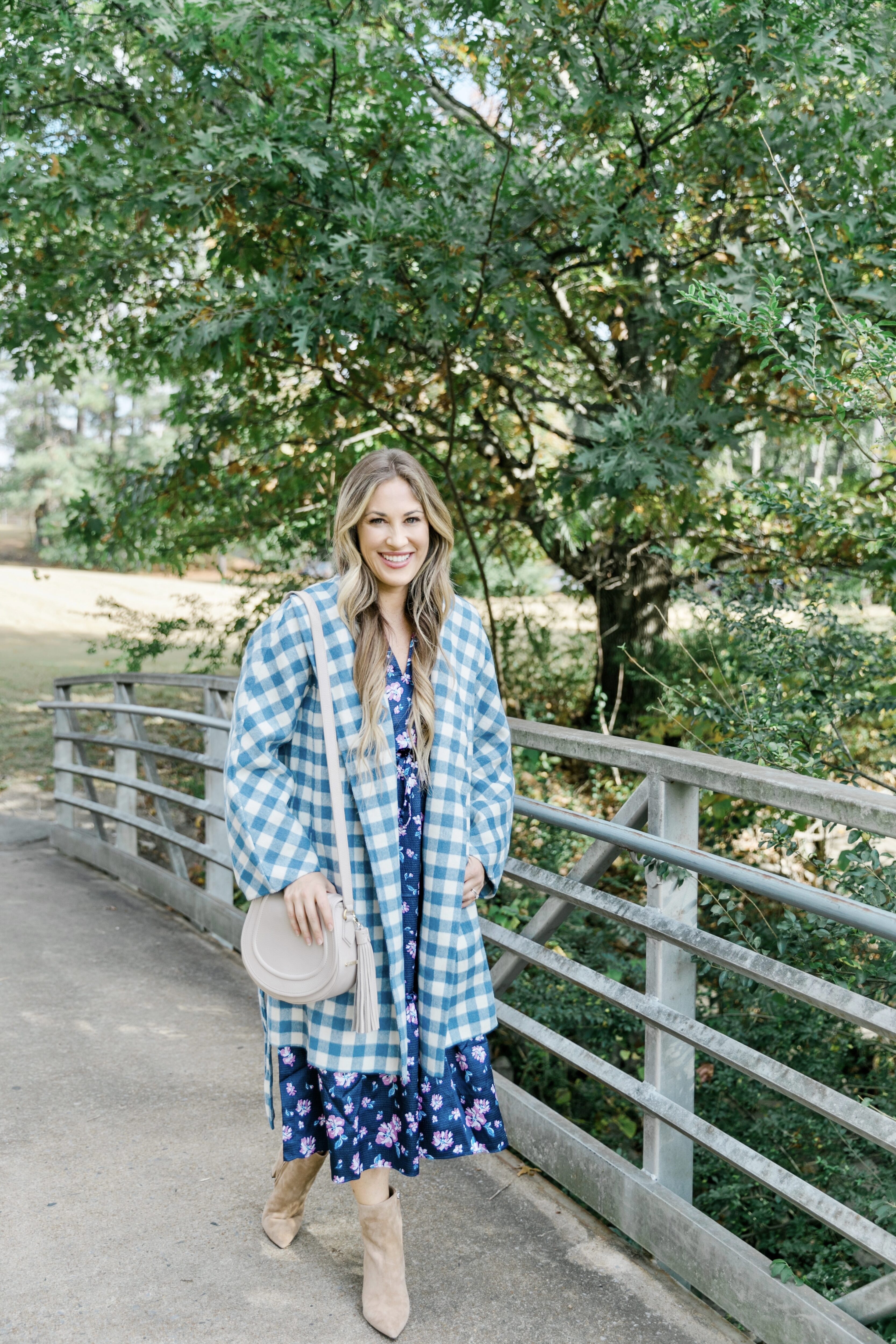 Shop the Wool Coat Look

I am obsessed with this Draper James wool coat, or should I say coatigan? The gorgeous color scheme first caught my attention. The shade of blue is so pretty! What I also love is the style of the coat. It has a self-tie belt and a shawl collar. I am pretty warm-natured and don't typically wear a coat for long periods of time, so I love that I can quickly throw it on and off whenever I need it. This is 100% my style of coat.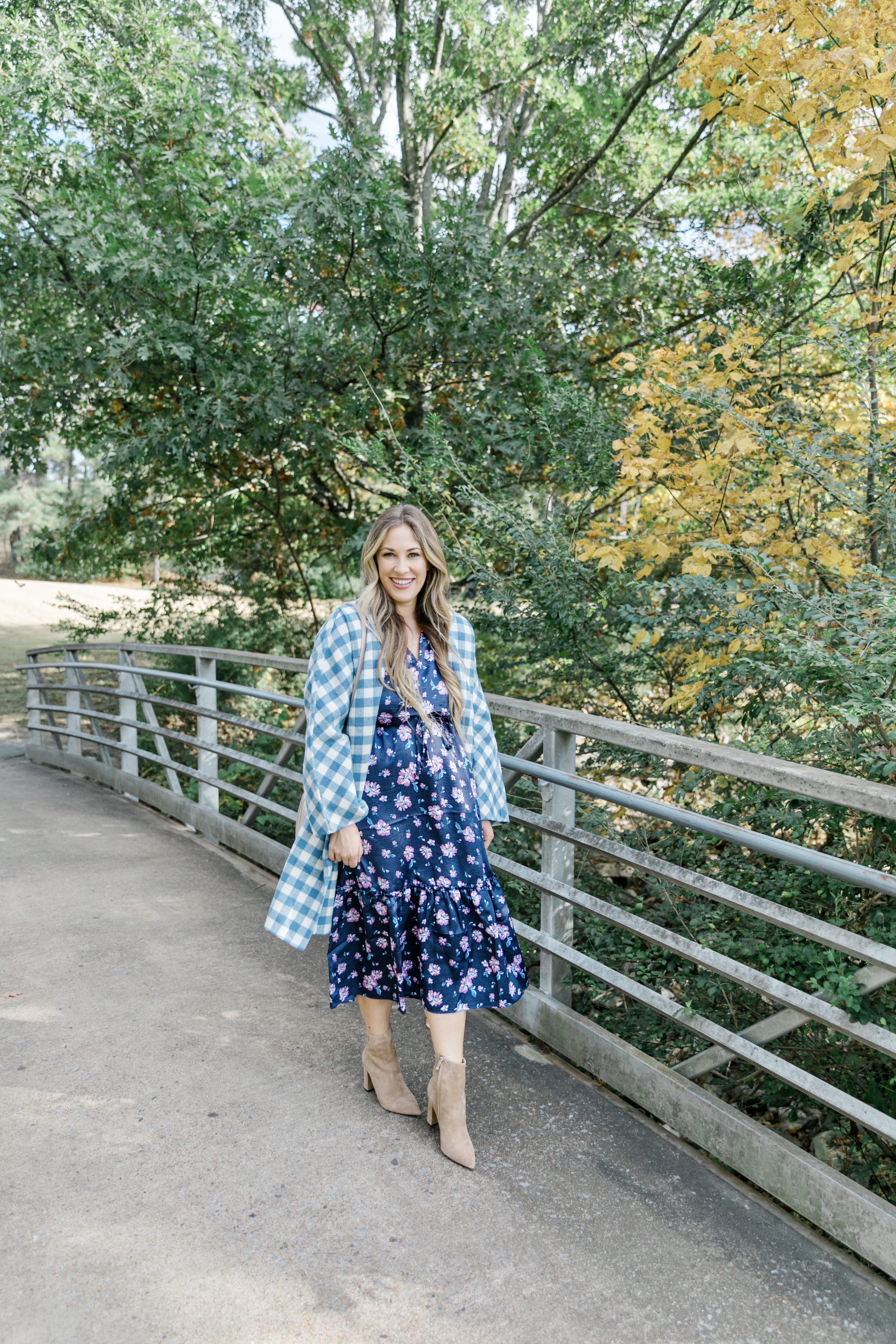 The plaid print is such a great classic, but the shawl collar and belt are a great modern twist on the classic wool coat. This color scheme will work perfectly for fall and even into the holiday season and winter. Think of it paired during the holidays with shades of red, green, and black. So pretty! I love it paired today with this pretty fall dress from Draper James.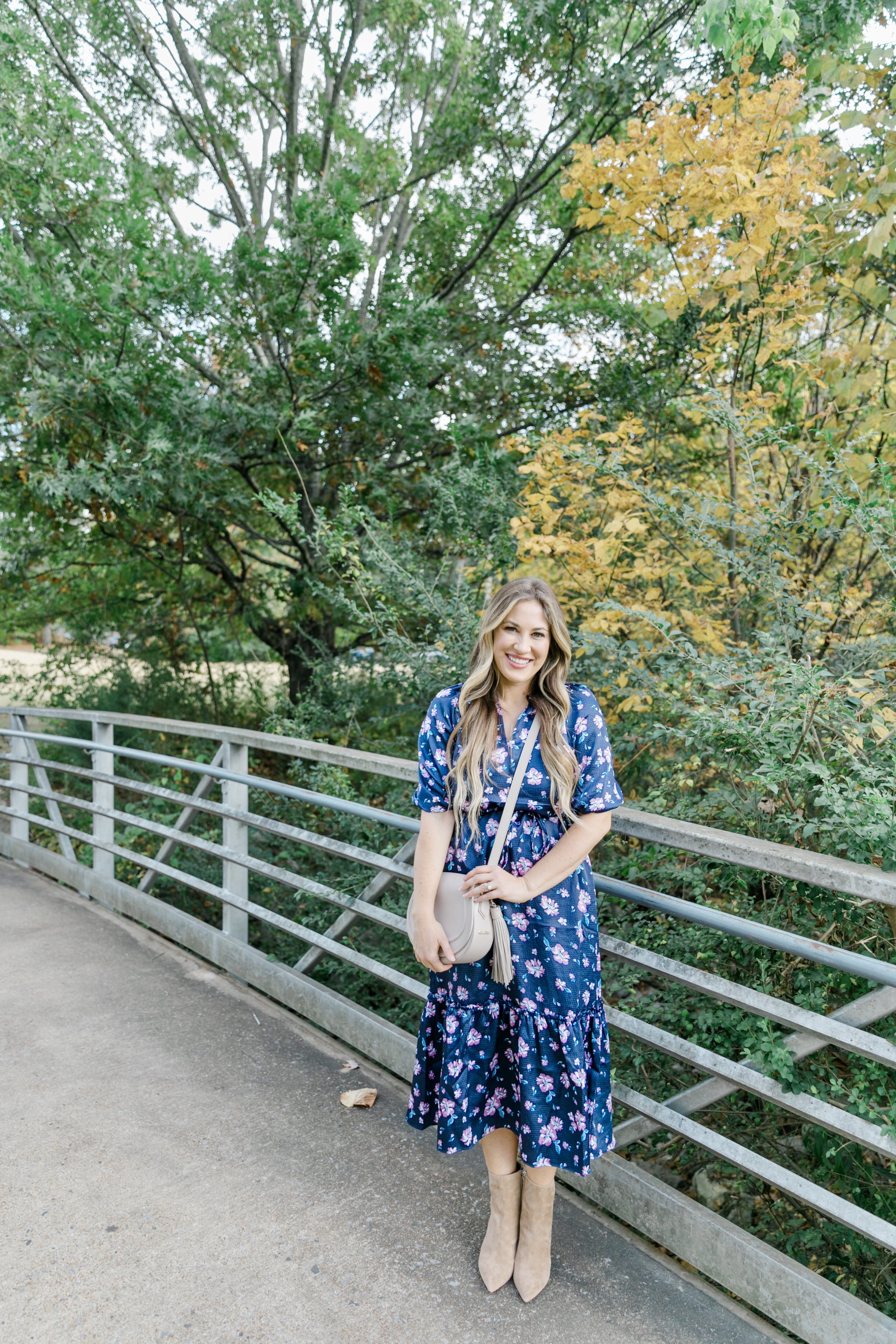 This floral print dress is so pretty. I love all the colors, and the length of the dress is great for the cooler weather. Paired with this coat, it will work well in winter too. And it will take you right back into spring next year! It also comes in a short version too if you prefer that. Draper James always has the prettiest prints and color schemes that always mix and match so well together too.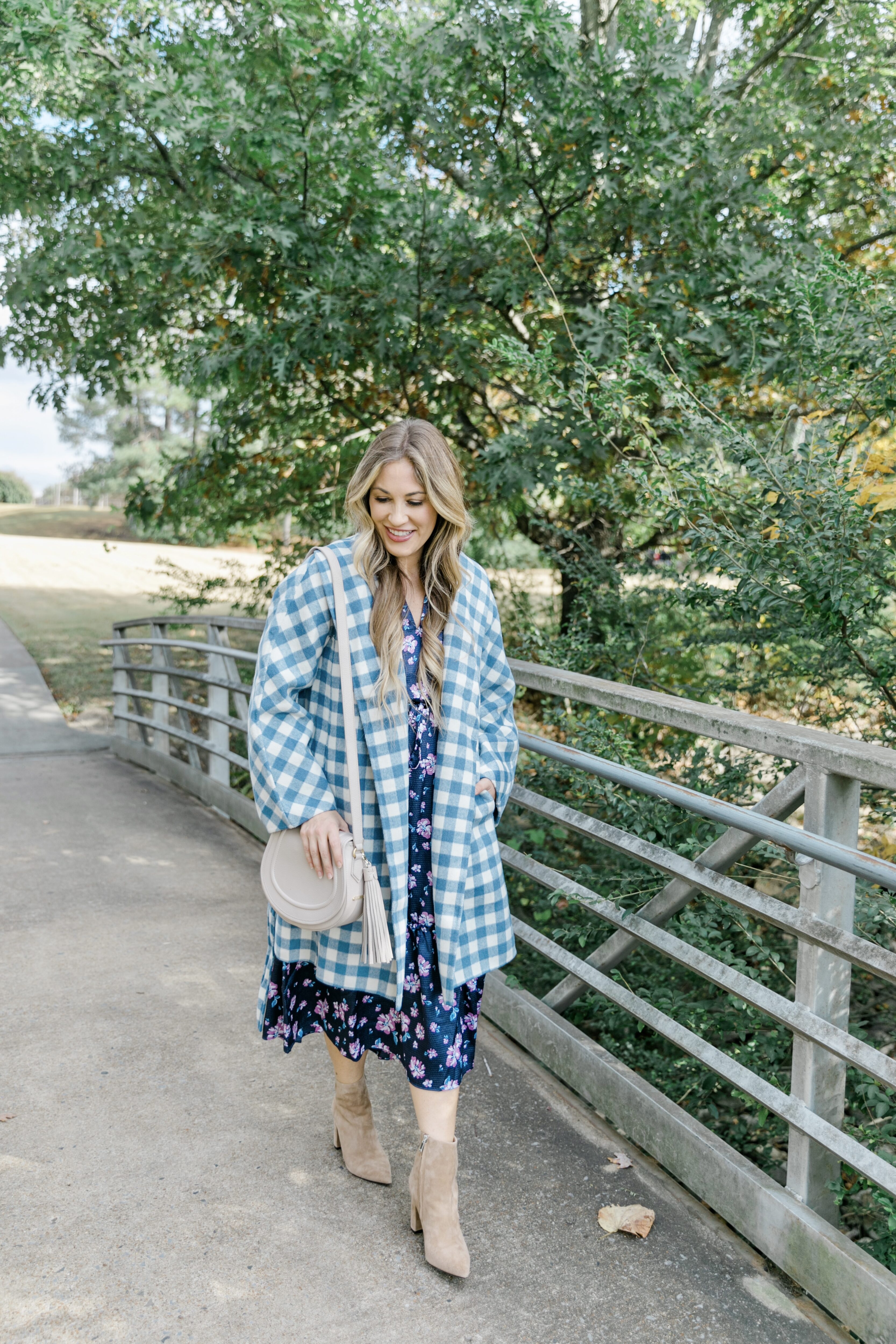 This look is perfect for all those fall events you have coming up. And I can't help but think this floral print dress would just be gorgeous for fall pictures! Paired with the family in shades of blue and white, it would pair so great together. You'll definitely see me wearing all of these pieces a lot this fall, especially the wool coat when it gets colder! What do you think about this style of wool coatigan? Do you look for a good classic wool coat for fall and winter?