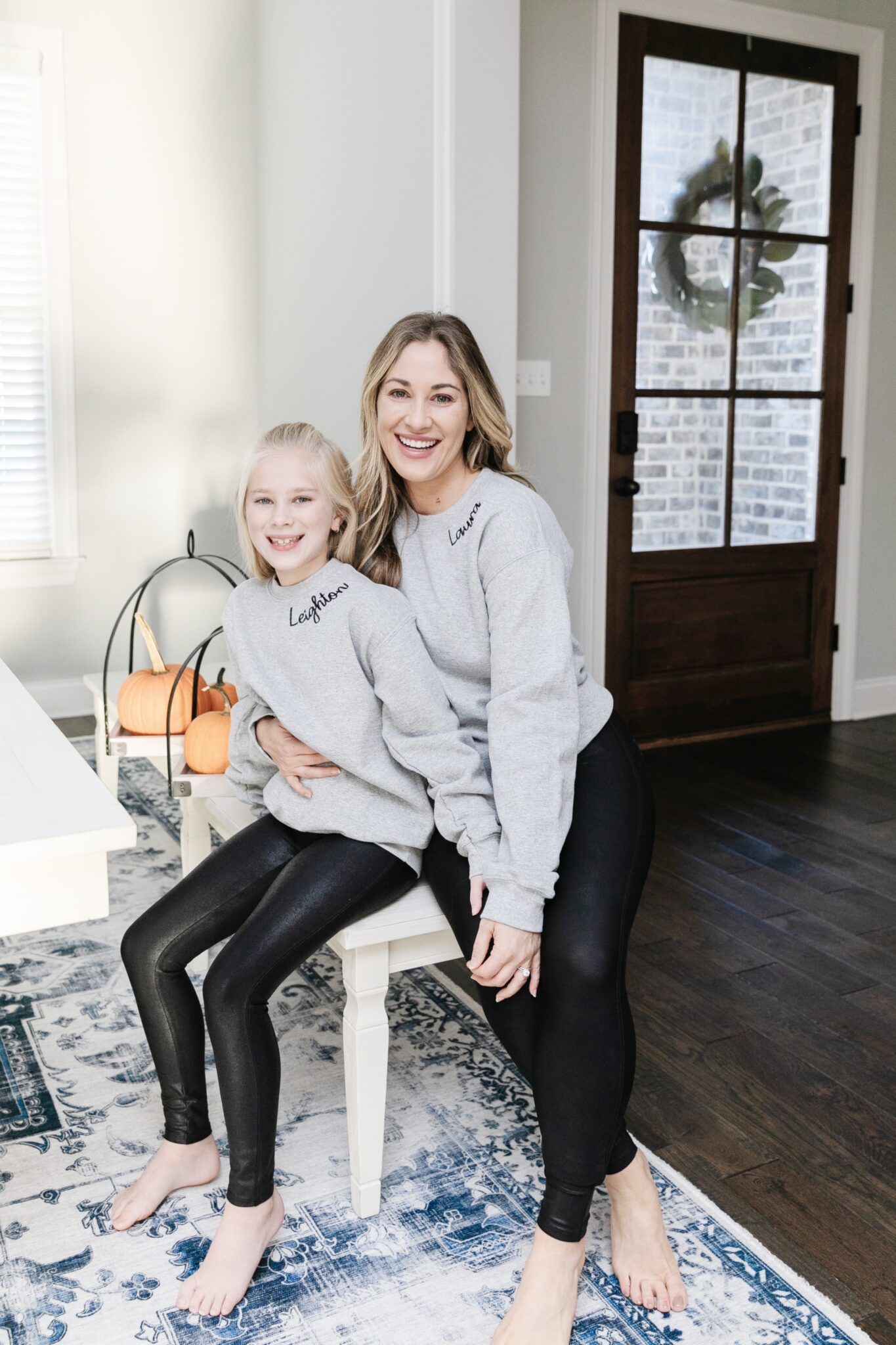 10 Festive Tops

Who doesn't love festive tops or dresses for the holidays?? And when it comes in the form of a cozy sweatshirt or sweater…even better, right?! After all the holiday food, a good holiday top will come in handy when we just want to be comfy. I don't know about y'all, but I love a comfy holiday look almost as much as I love a dressy holiday outfit! I'm not going to lie, plenty of times I have worn a dress for the holidays only to change into some comfy leggings and a festive top afterward lol!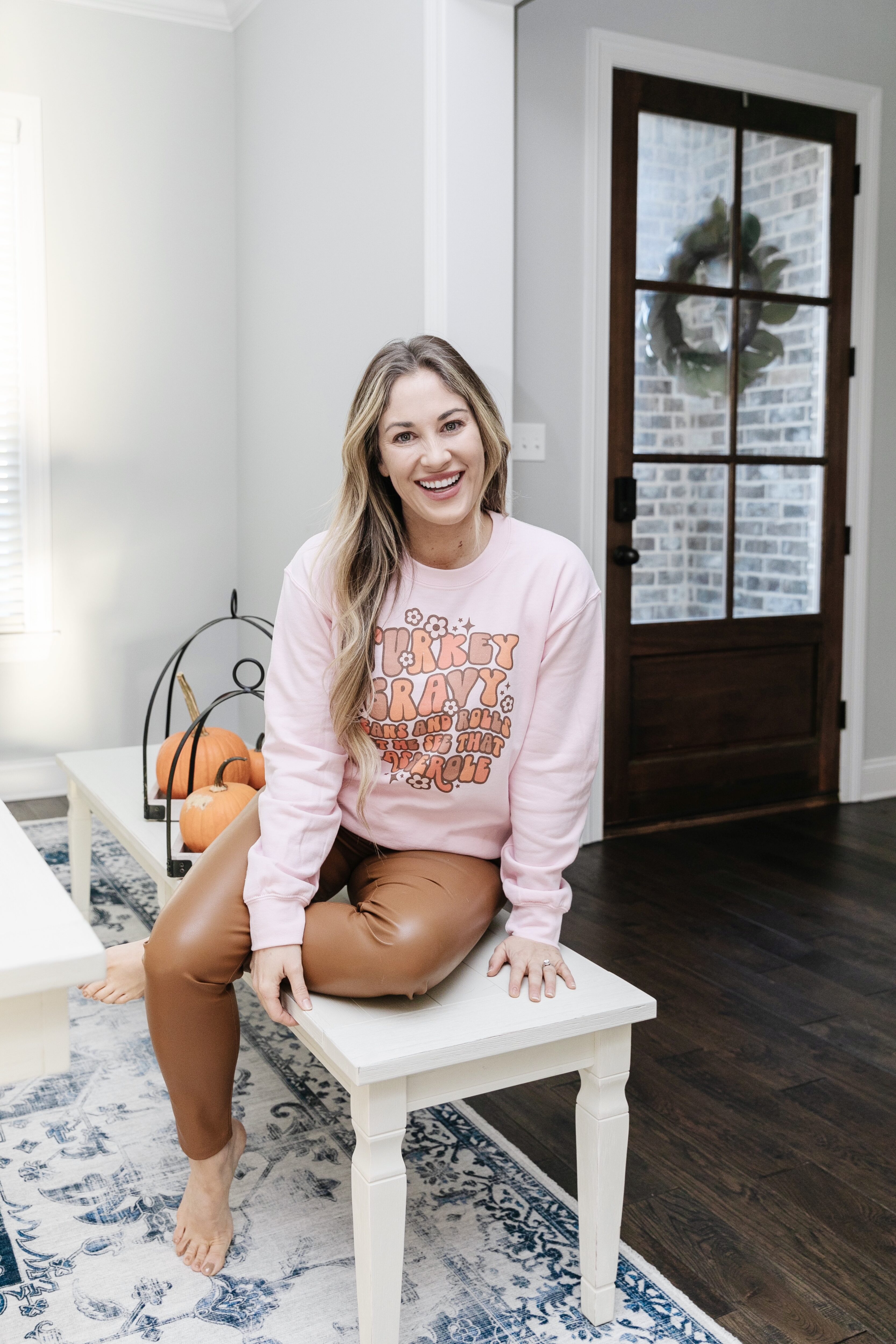 There is no shortage of adorable Thanksgiving and Christmas tops out there. Some funny, some cute and some super glam! I'm rounding up my 10 favorite tops above, and they would all be perfect for the holiday season. The first one ins't holiday specific, but it is such a great classic that you just have to add to your closet. You could personalize it with your name like we did, or you could add a cute holiday saying on it.
What do you typically wear for the holidays? Do you prefer to Dres up or down?