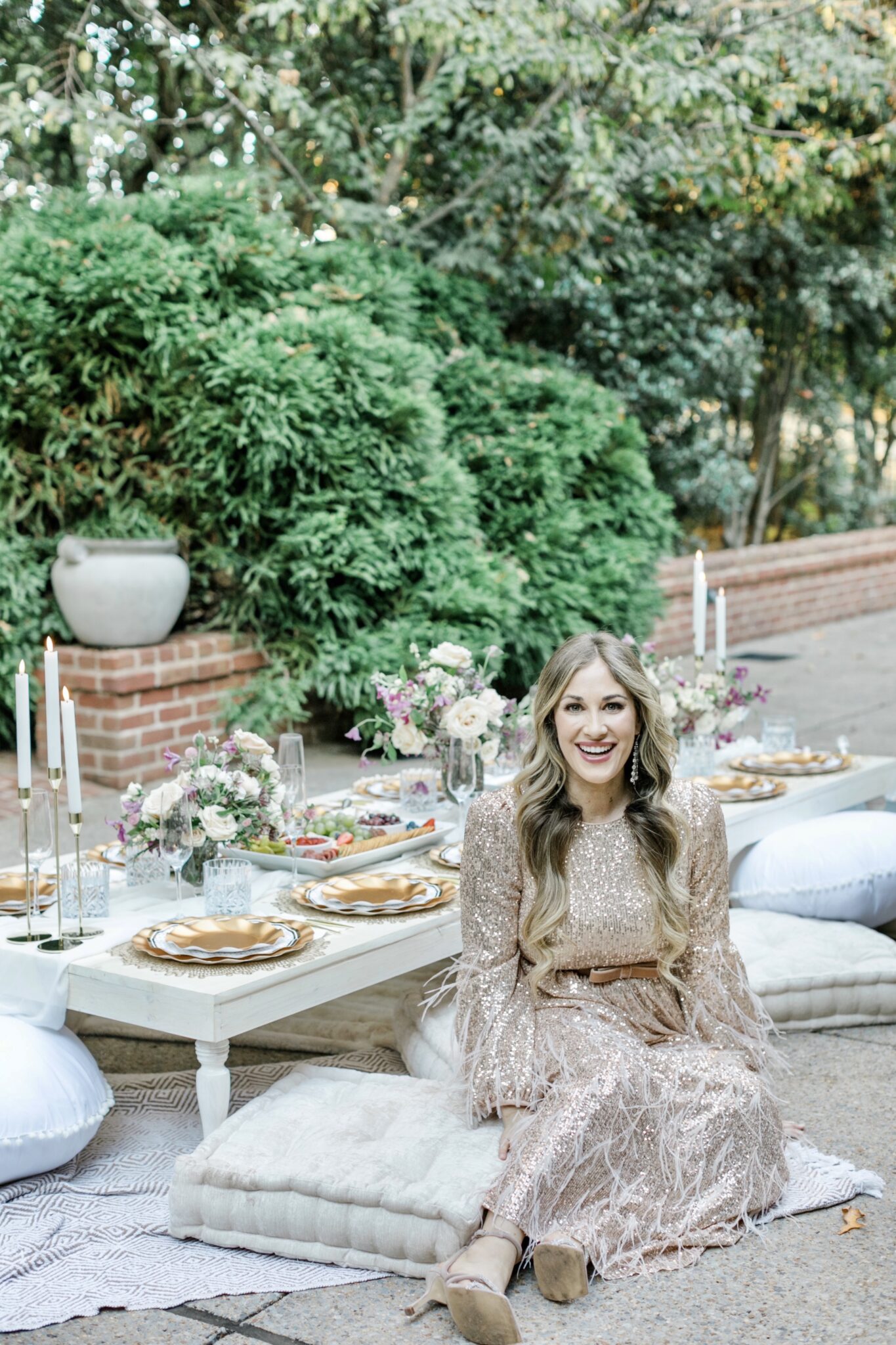 Shop the Look

A couple of weeks ago I threw my second-holiday event of the season, and it was even dreamier than I could have imagined! Bluff City Picnics helped me plan an upscale holiday picnic along with Dixon Gallery & Gardens, and it was absolutely perfect! It was late in the afternoon, the temperature was 70 and the sun was getting ready to start setting soon. The weather was just perfect!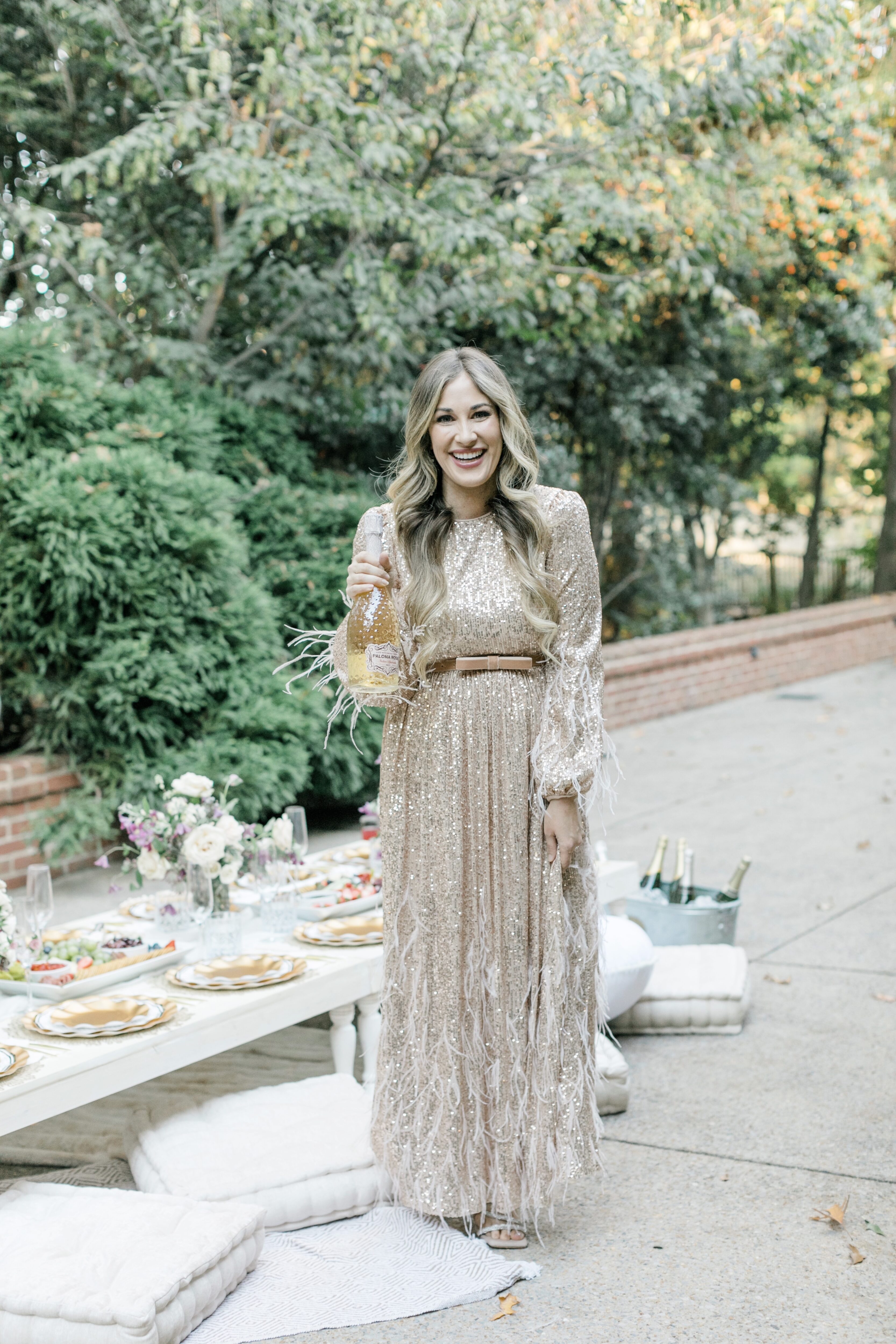 The holidays can get so busy in crazy, and I thought this would be their perfect opportunity to slow down and spend an afternoon with close friends just eating and relaxing and catching up. That was exactly what we had, and honestly, now I'm thinking we need to have a picnic even more often! It was that nice!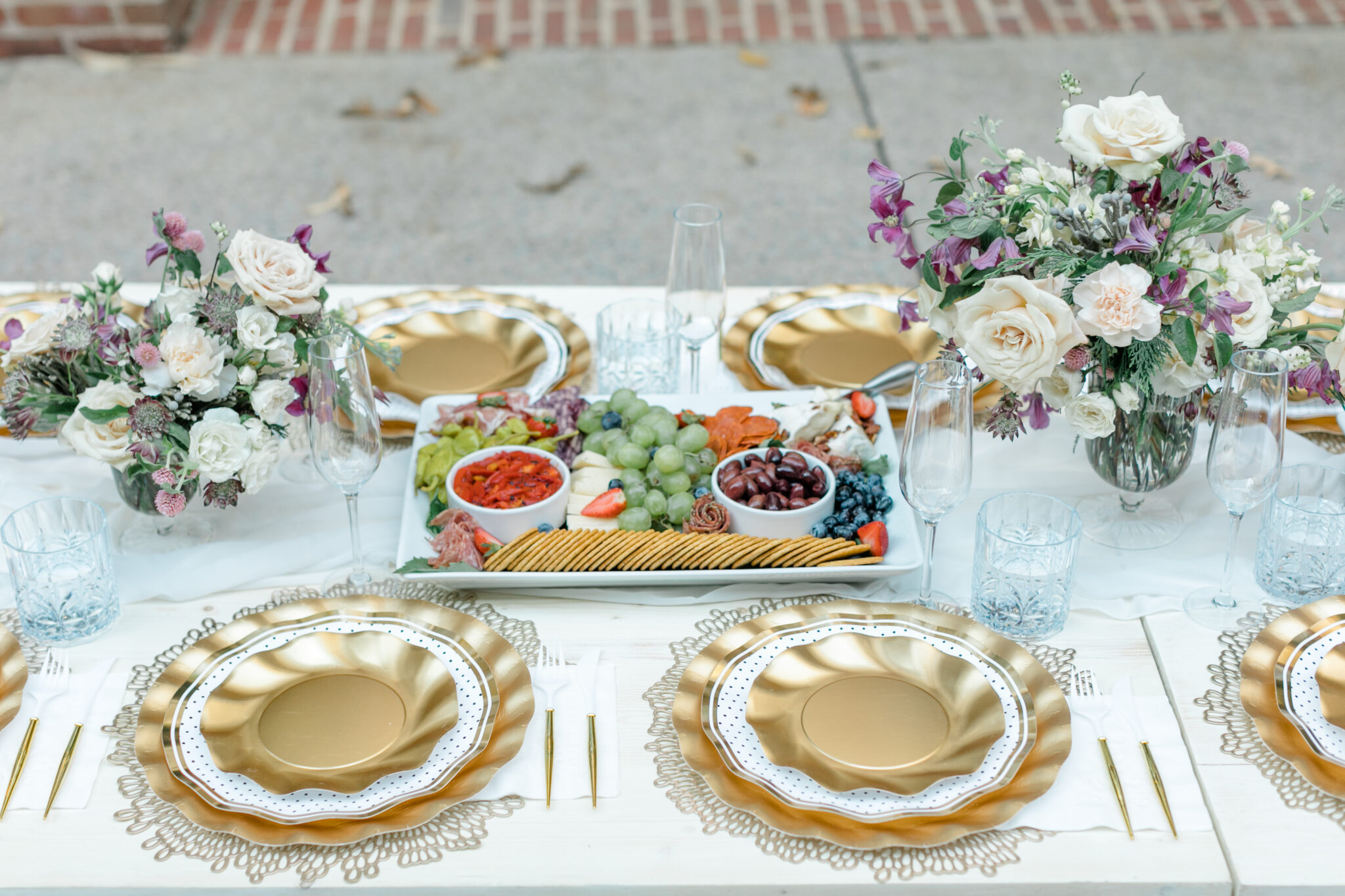 Bluff City Picnics handled all the party and decor details. TCB Co. handled the floral arrangements. Dixon Gallery & Gardens was the location spot, and they handled the food. And my good friend and photographer, Mary Kate, took all the photos. Keep reading to see my 10 best tips to really step up your holiday picnic and make it festively glam.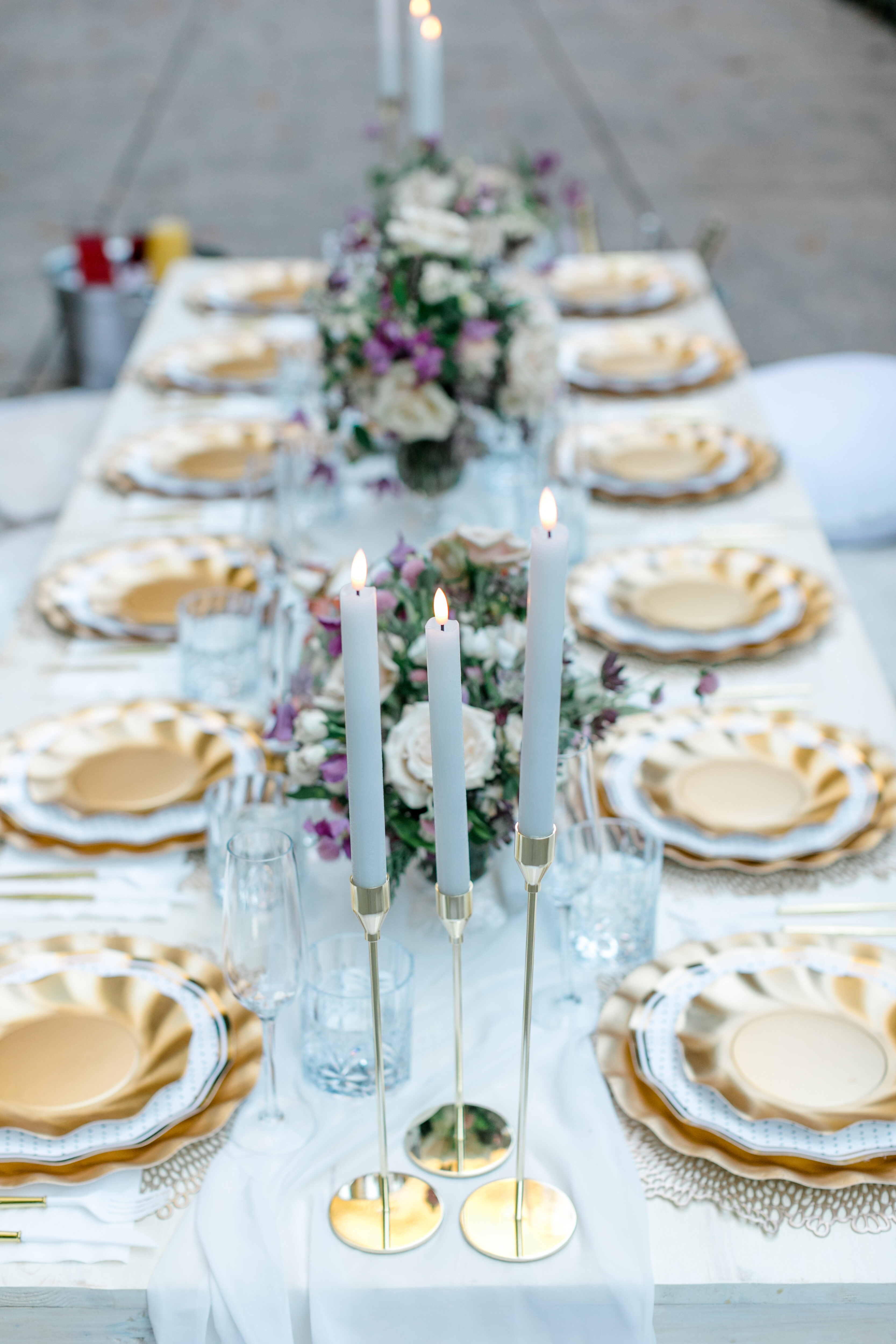 How to Host a Holiday Picnic
1.) Choose your location first. I prefer a place that is smaller and more intimate since picnics are typically smaller and more personal. Outdoors are preferred if the weather cooperates, but a nice indoor or screened-in patio area would be great as well. You could even do it indoors by a fireplace in the colder months. Dixon was the absolute perfect backdrop with the trees and gardens in the background, and the sun getting ready to set.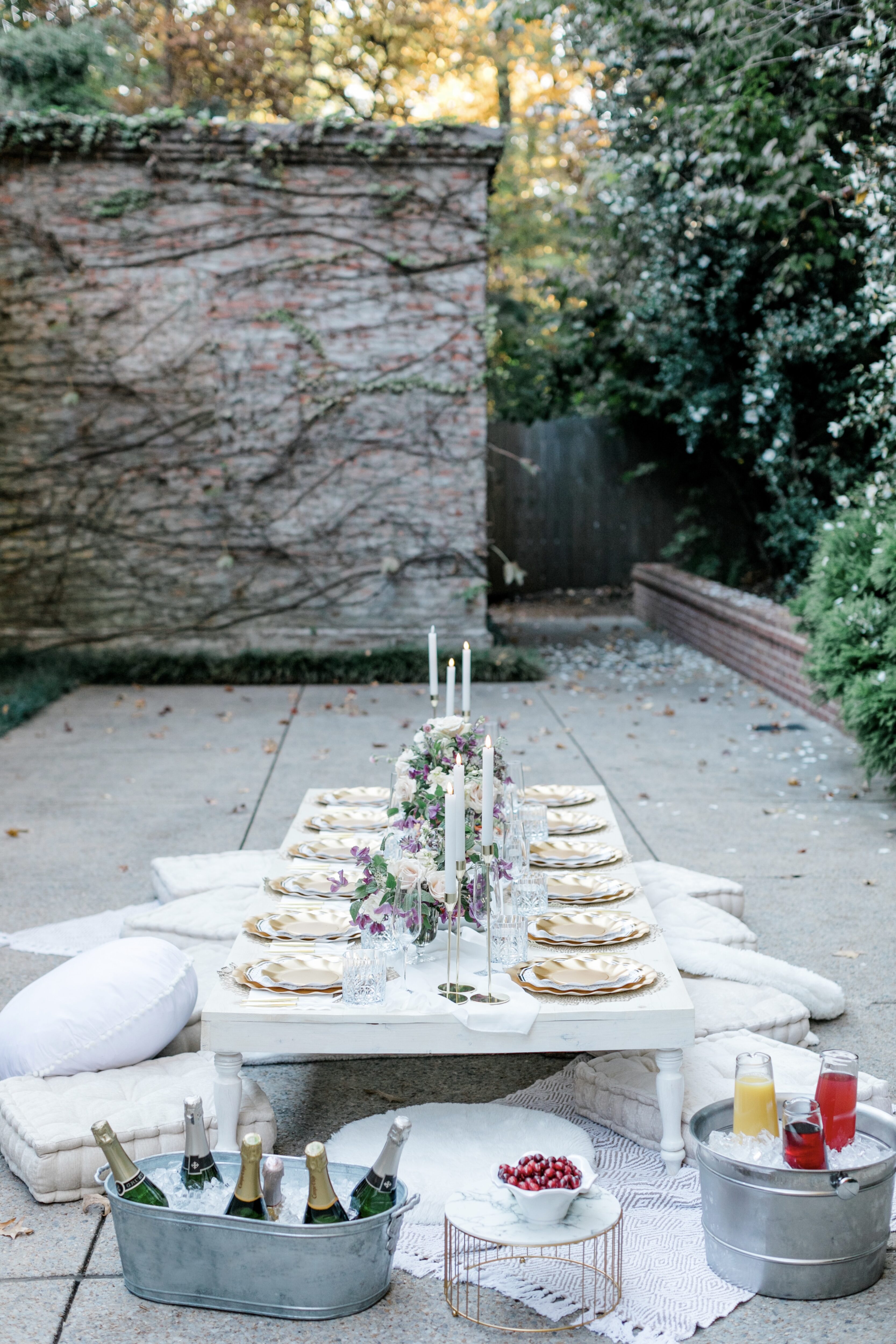 2.) Come up with a color scheme for the picnic. We went with pretty pastels for an upscale winter white theme that was extra glam.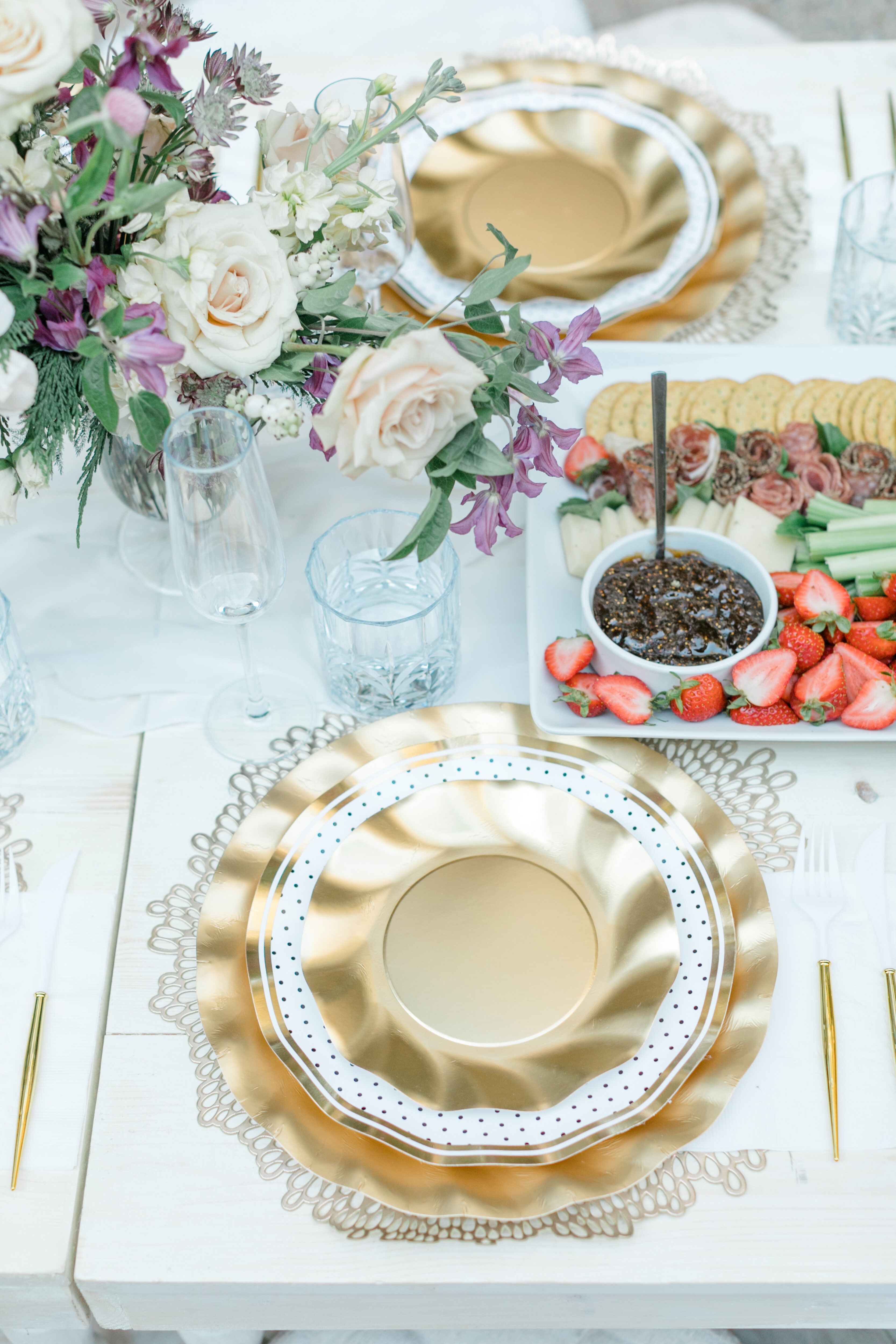 3.) Add statement floral centerpieces. TCB Co. created the most perfect statement floral arrangements. They paired perfectly with all the decor and had just the right amount of color to pop. We were so happy with these gorgeous flowers!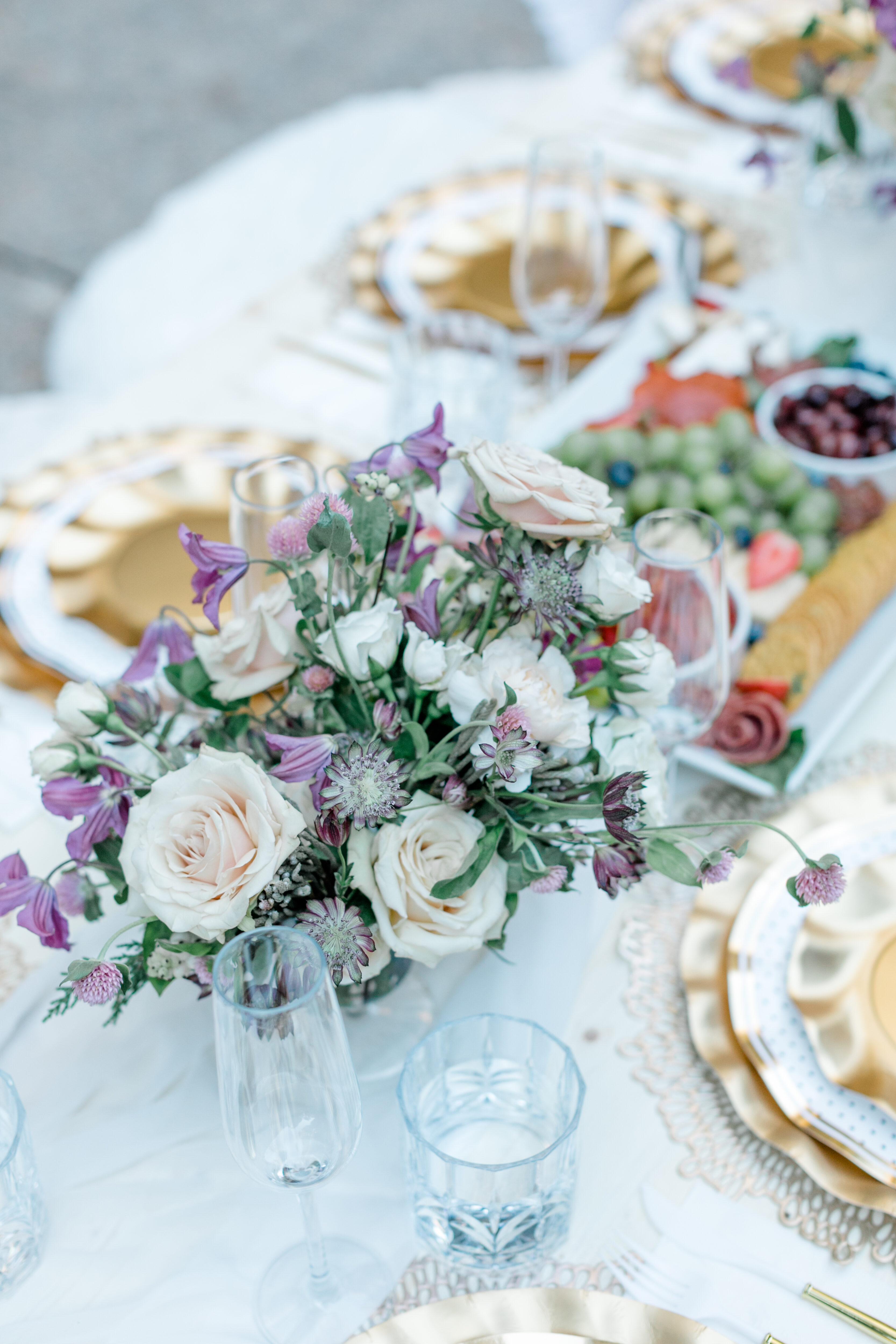 4.) Don't skimp on the lighting. We used taper candles, but you can also string lights or use small tea lights that would be so pretty. Lanterns would be a gorgeous option as well!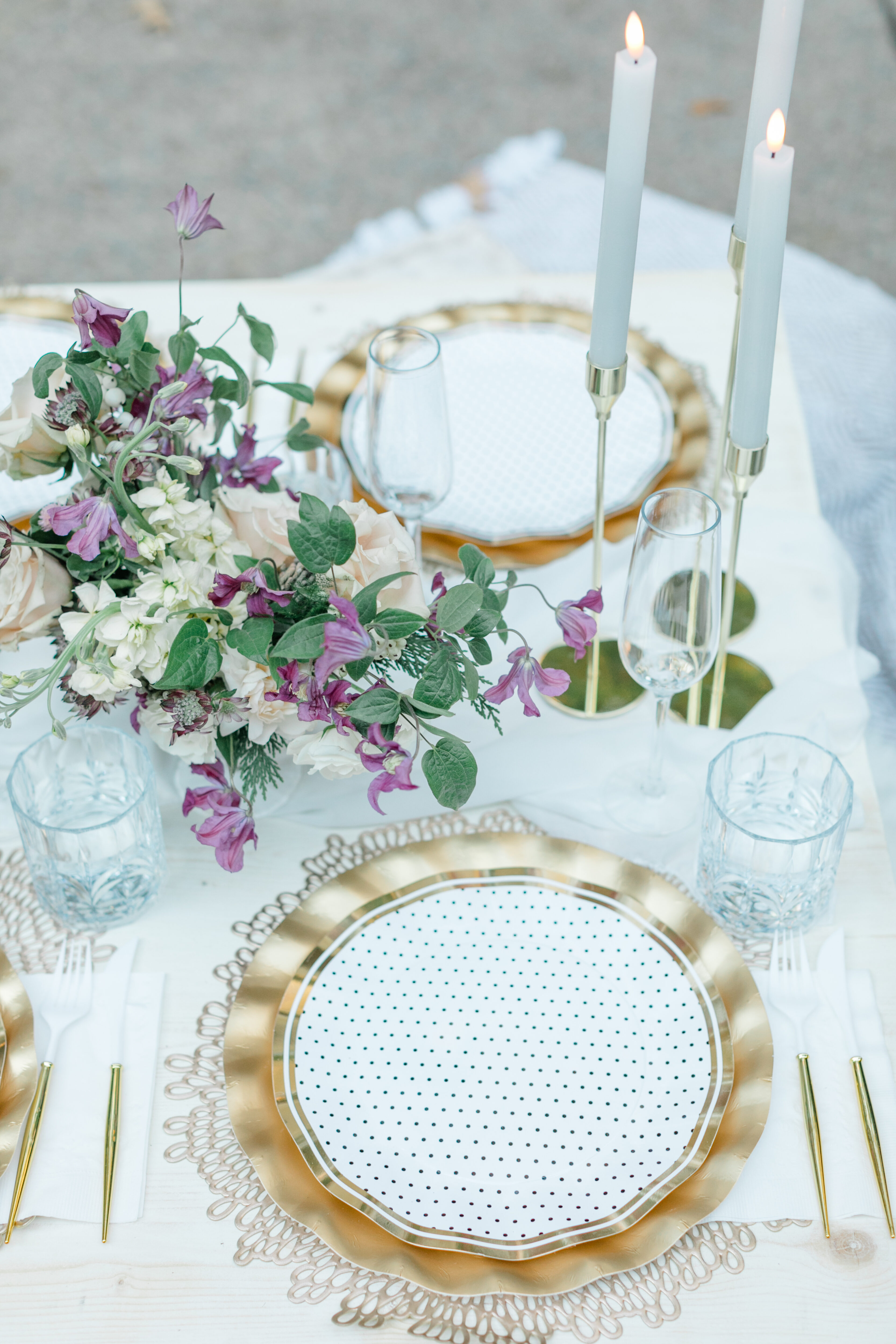 5.) Use pops of metallic to really elevate your tablescape. We used metallic chargers and flatware and then added plates in our metallic and pastel color scheme. The chargers are the perfect metallic gold color! We went with disposable plates and flatware for ease of cleanup.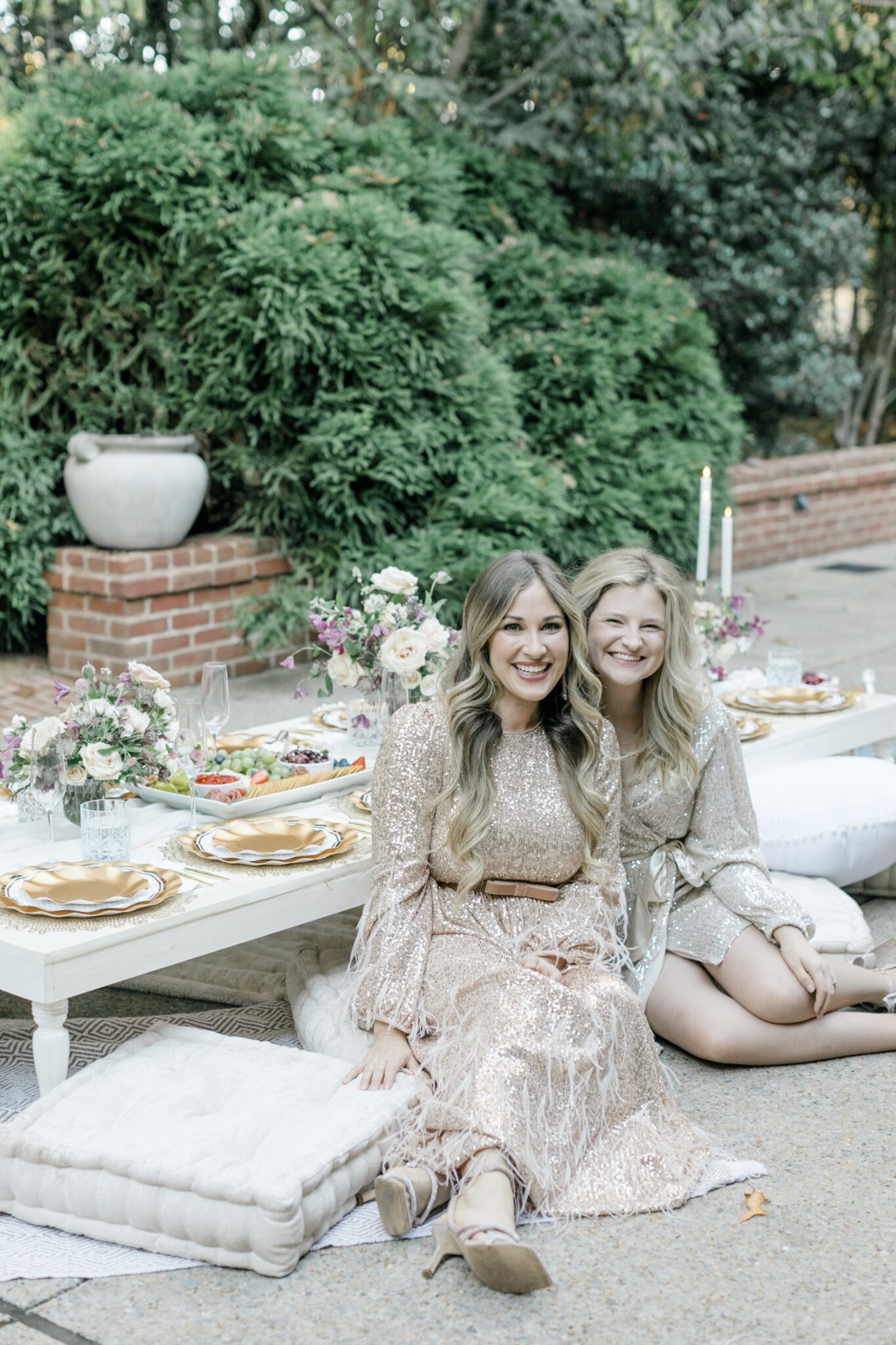 6.) Don't forget the shatterproof drinkware. The water glasses and champagne glasses resembled crystal, but they are actually shatterproof. I loved them so much that I am going to get some for my own house too!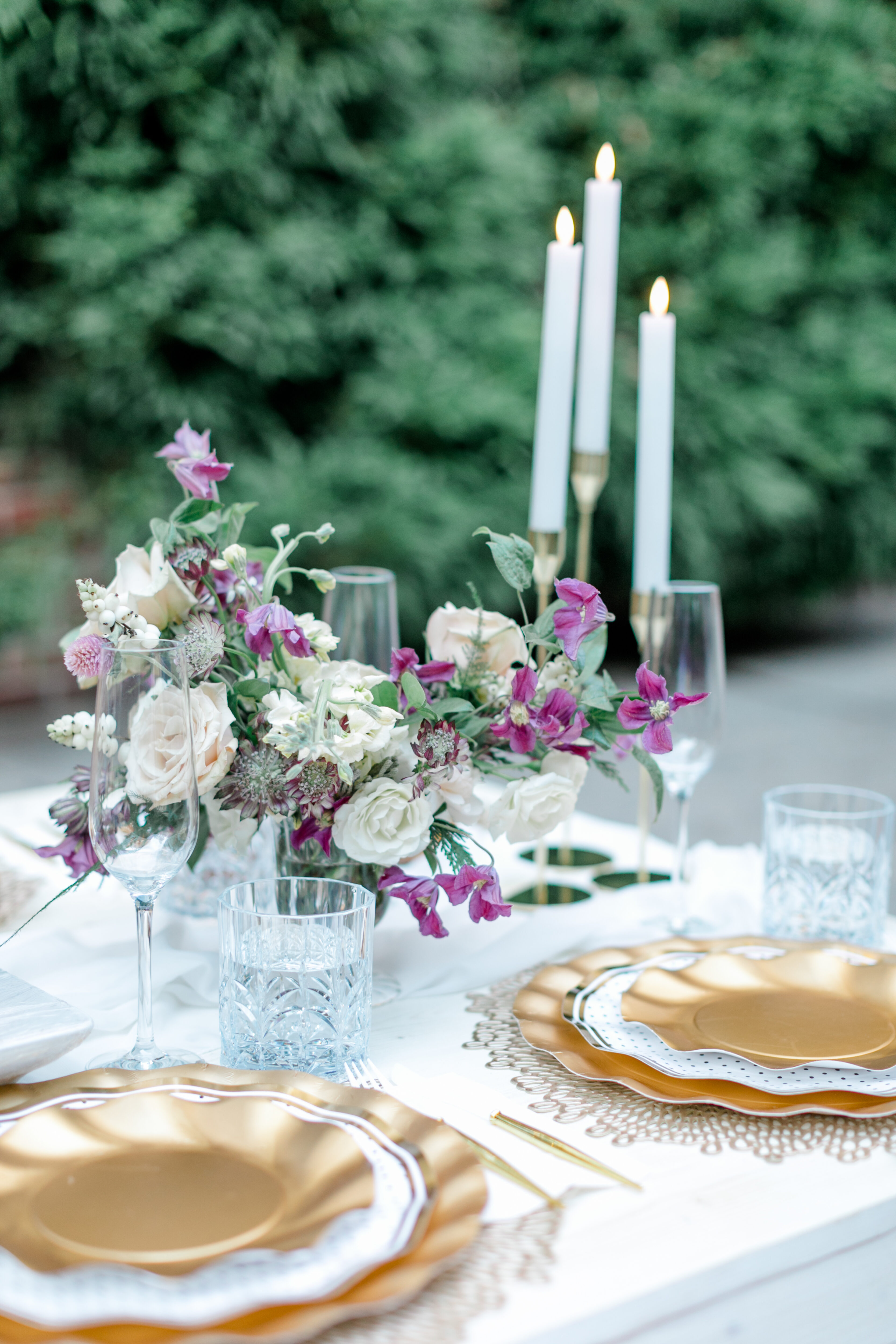 7.) Add beverage tubs for the champagne. It's an upscale picnic, so of course, you have to have champagne! We also made festive cranberry mimosas with fresh cranberries and limes.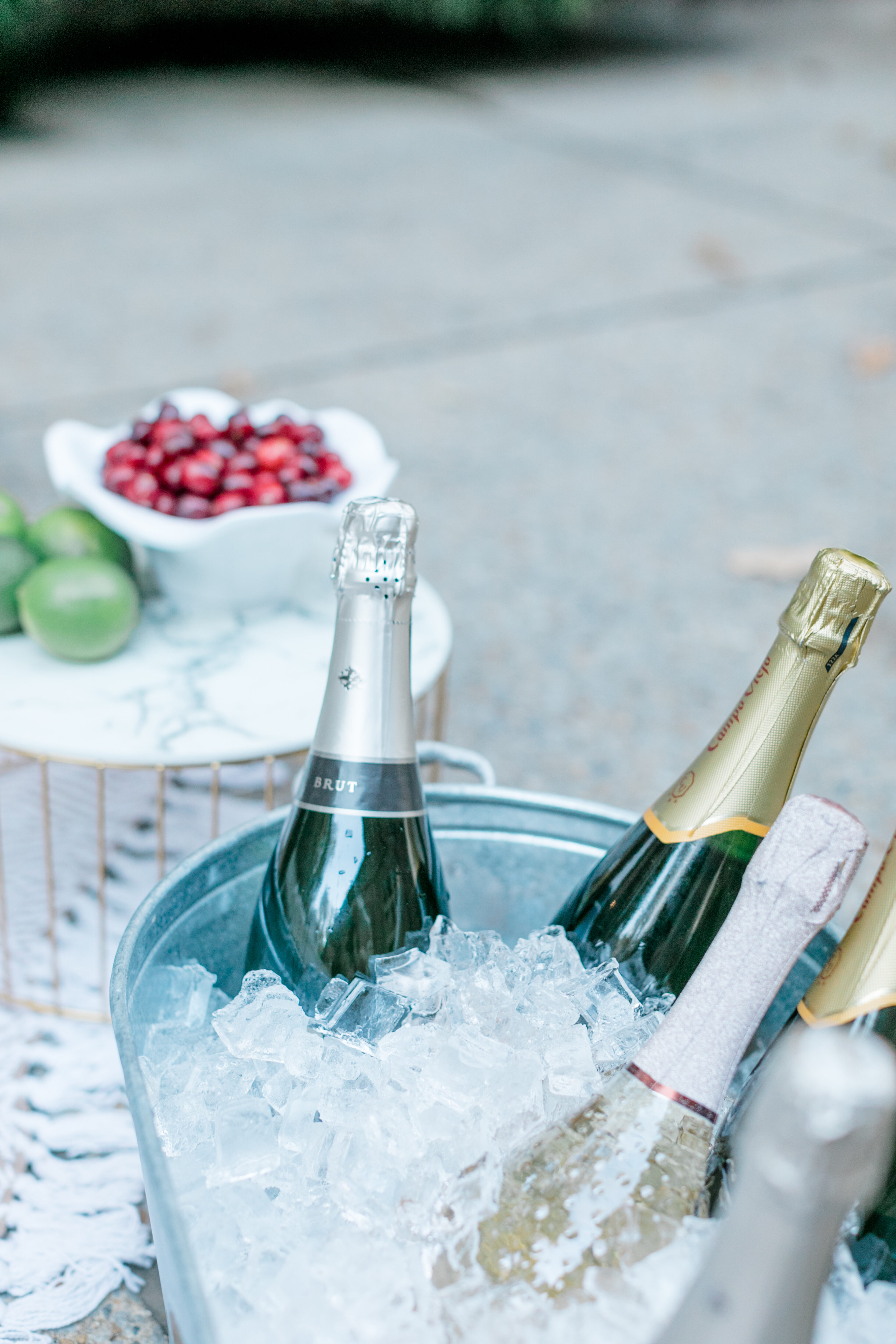 8.) Choose small, but filling finger foods. We went with a big charcuterie board and added the petit fours because they give it a more upscale and nice touch. Dixon handled all the food, and it was absolutely amazing! It was much more than enough. It was so filling, so pretty and so yummy!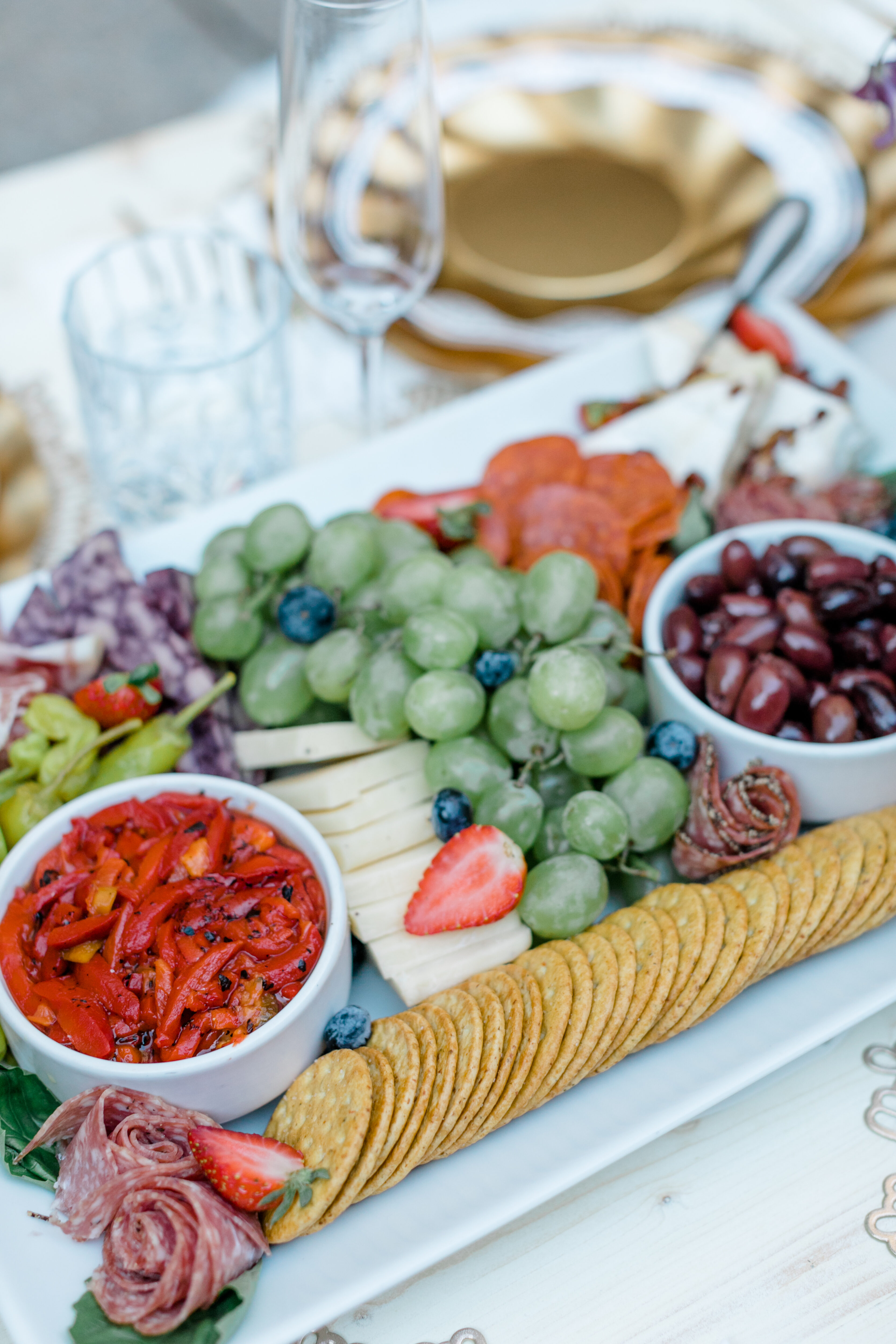 9.) Use luxe pillows and blankets. You want people to be comfortable, so don't be afraid to pile on the comfy throw blankets and pillows. They also look so great with the backdrop too!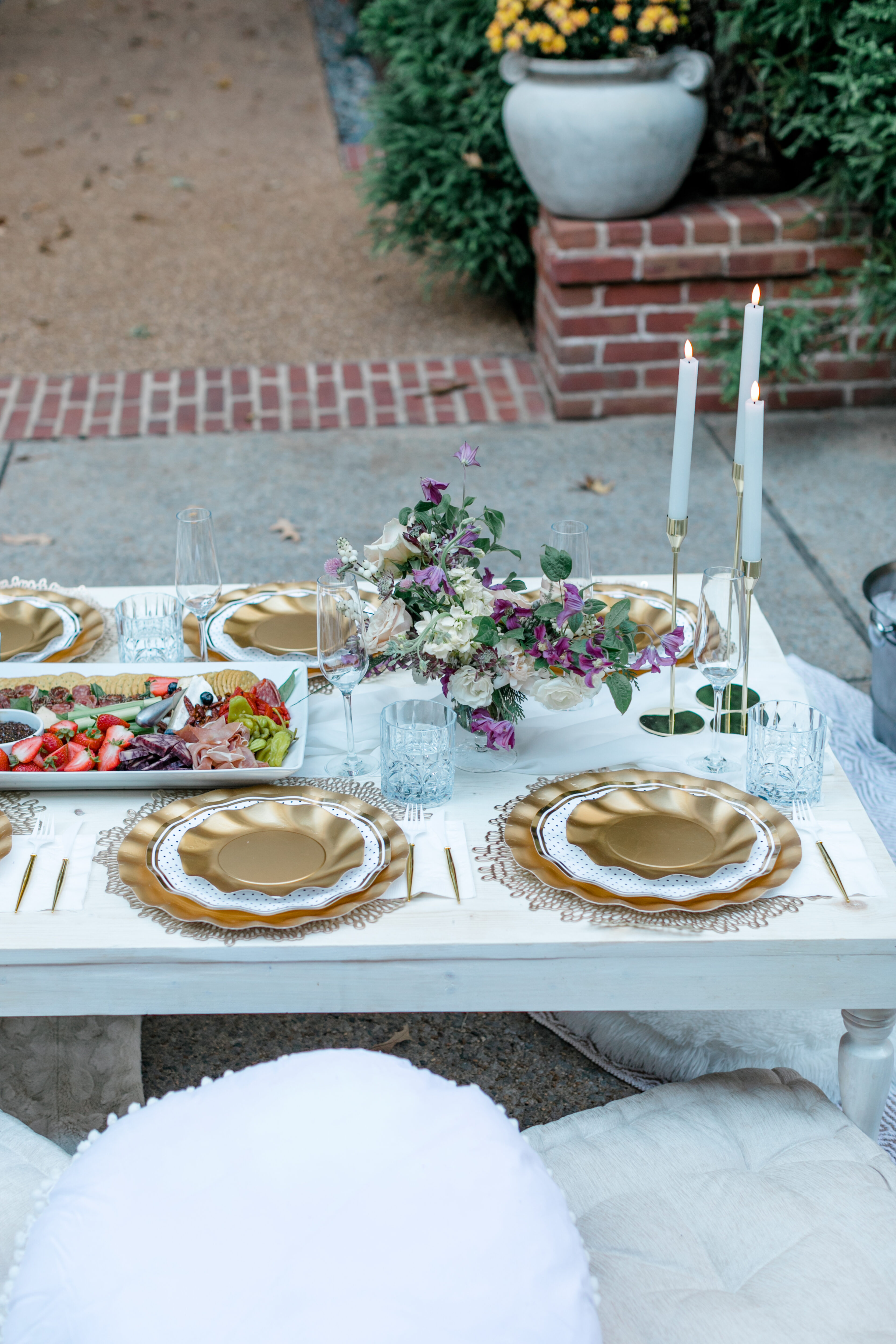 10.) Don't forget the dress code! If you're looking for an upscale holiday picnic, you better pull out all the sequins! There is nothing more glam and festive than sequins this time of year. Am I right?!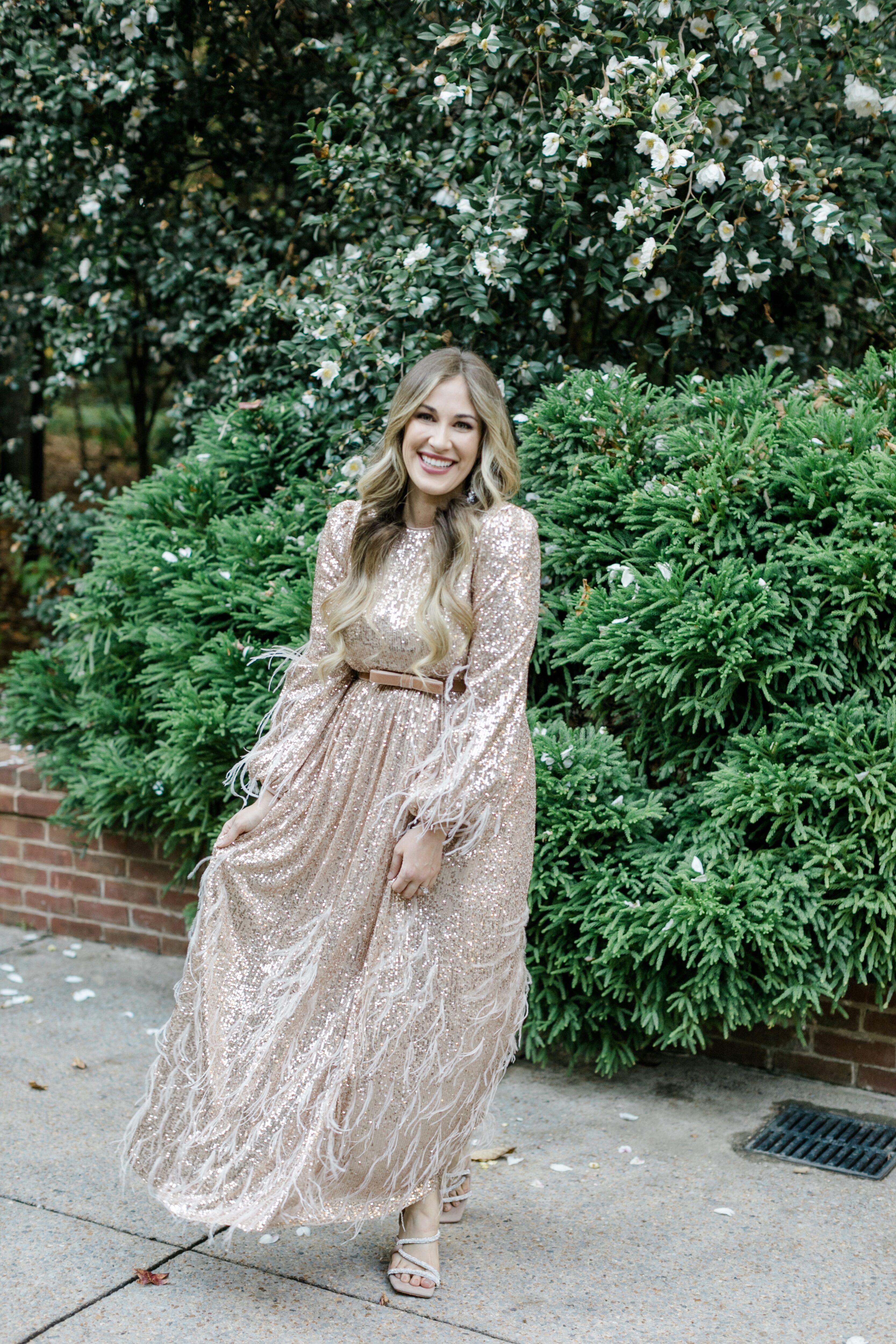 I wore this pretty long gown from Dillard's Wolfchase, and it was the perfect outfit! And if you're going to wear a gorgeous dress, you might as well have your makeup done too. I always use Matt Gossett, and he always does the best job! I am already planning more occasions to wear this pretty dress and to get my makeup done! Have you thrown a holiday picnic?