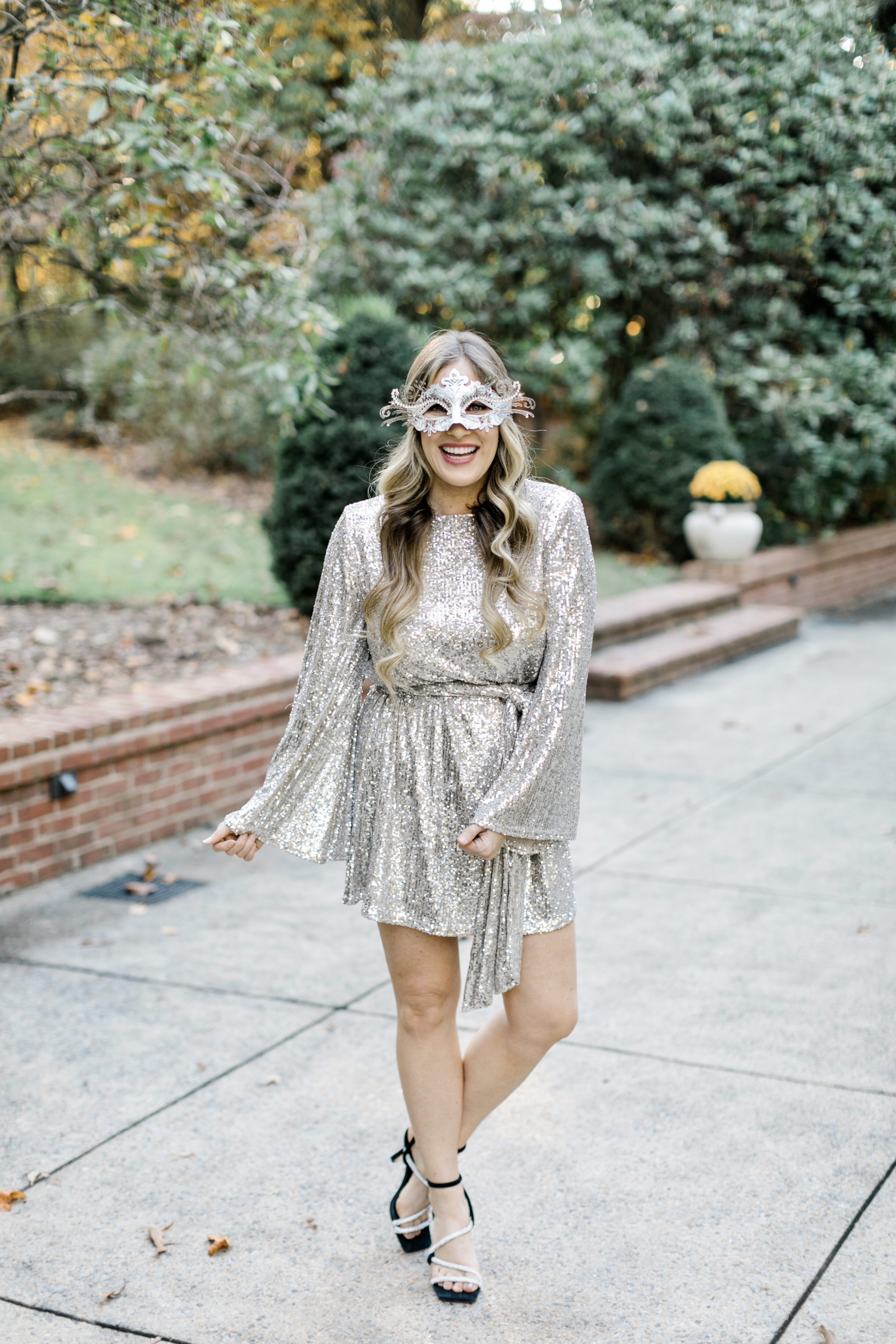 What to Wear to a Masquerade Party

A couple of weeks ago, I attended my first masquerade party. It was my friend Anna's 40th birthday party, and she celebrated in style with this theme! It was so much fun! Since I'd never been to one, I immediately started searching for what to wear to a masquerade party. The moment I spotted this silver sequin dress at Dillard's Wolfchase, I scooped it up.
I love the length of the dress, the tie belt, the modest neckline, and the bell sleeves. I'm typically not a fan of bell sleeves, but these were just subtle enough to give it just the right amount of interest. I paired the dress with my favorite black and silver high heels (on sale!) And then I picked out my mask. Since we were in New Orleans the week before the party, it was the perfect time to search for a mask. The options were absolutely endless!!! We went to 3 shops, and my sister and I finally settled on our favorites.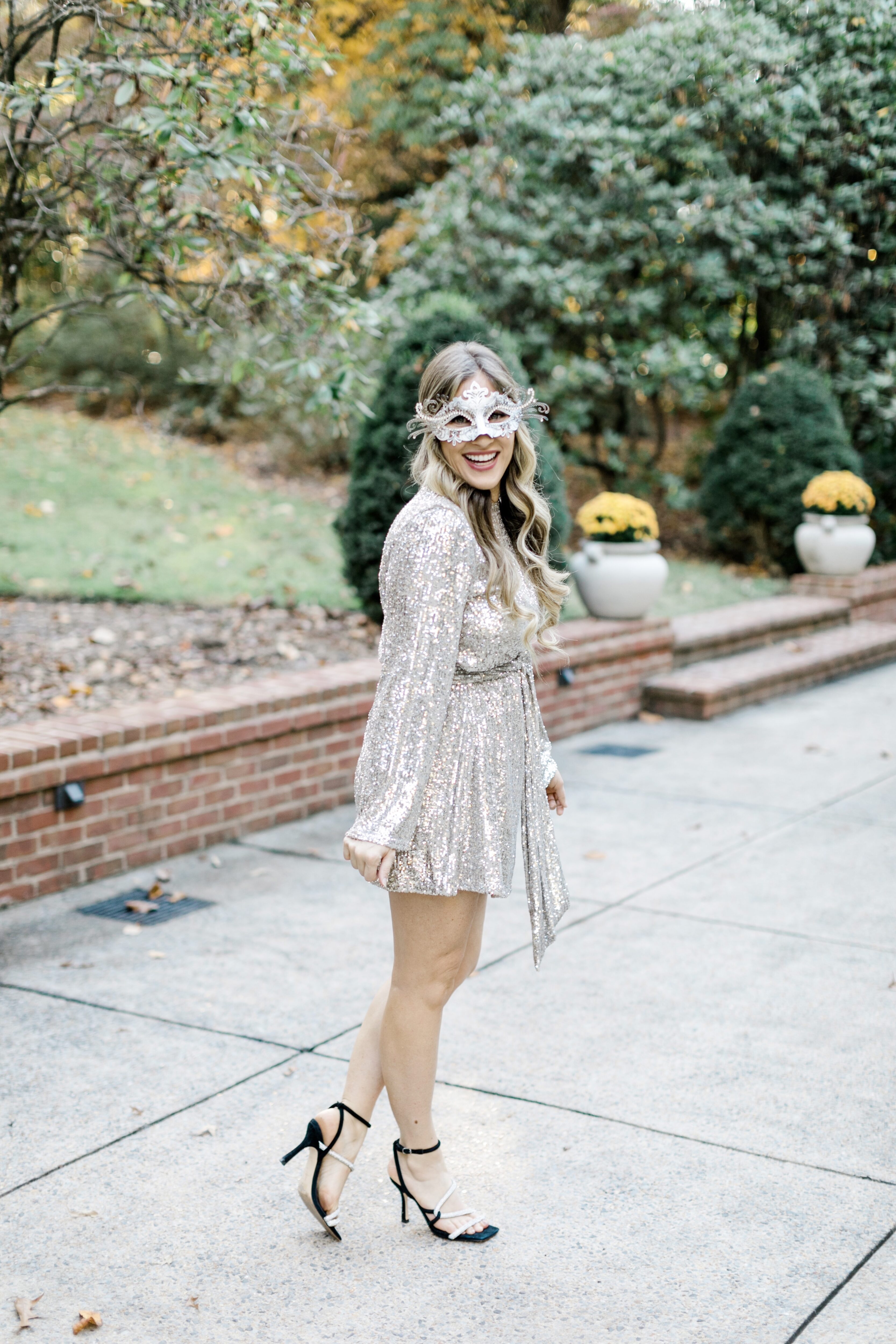 When it comes to masks, there are so many different styles. Find one that is comfortable for you. I prefer ones with a tie-back, but they have tons of options. I also love tying it behind my hair so the ribbon doesn't show. You will also want to make sure the eye holes and the nose pieces hit the right spots and don't bother you. There are also grand ones with tassels and pearls hanging down or ones with feathers on them. You will also want to think about how you're wearing your hair as that might help you make your decision.
We decided to go a little more simple this time and let our masks with our outfits really complement each other. I picked a black and silver mask, and my sister went with a black and gold one. This mask is very similar to the mask I bought in New Orleans, but this one is gorgeous too! Both sites have plenty of statement options. We had such a fun night, and I hope we will have more opportunities in the future to dress up for a masquerade party. Have you ever been to one? What did you wear?