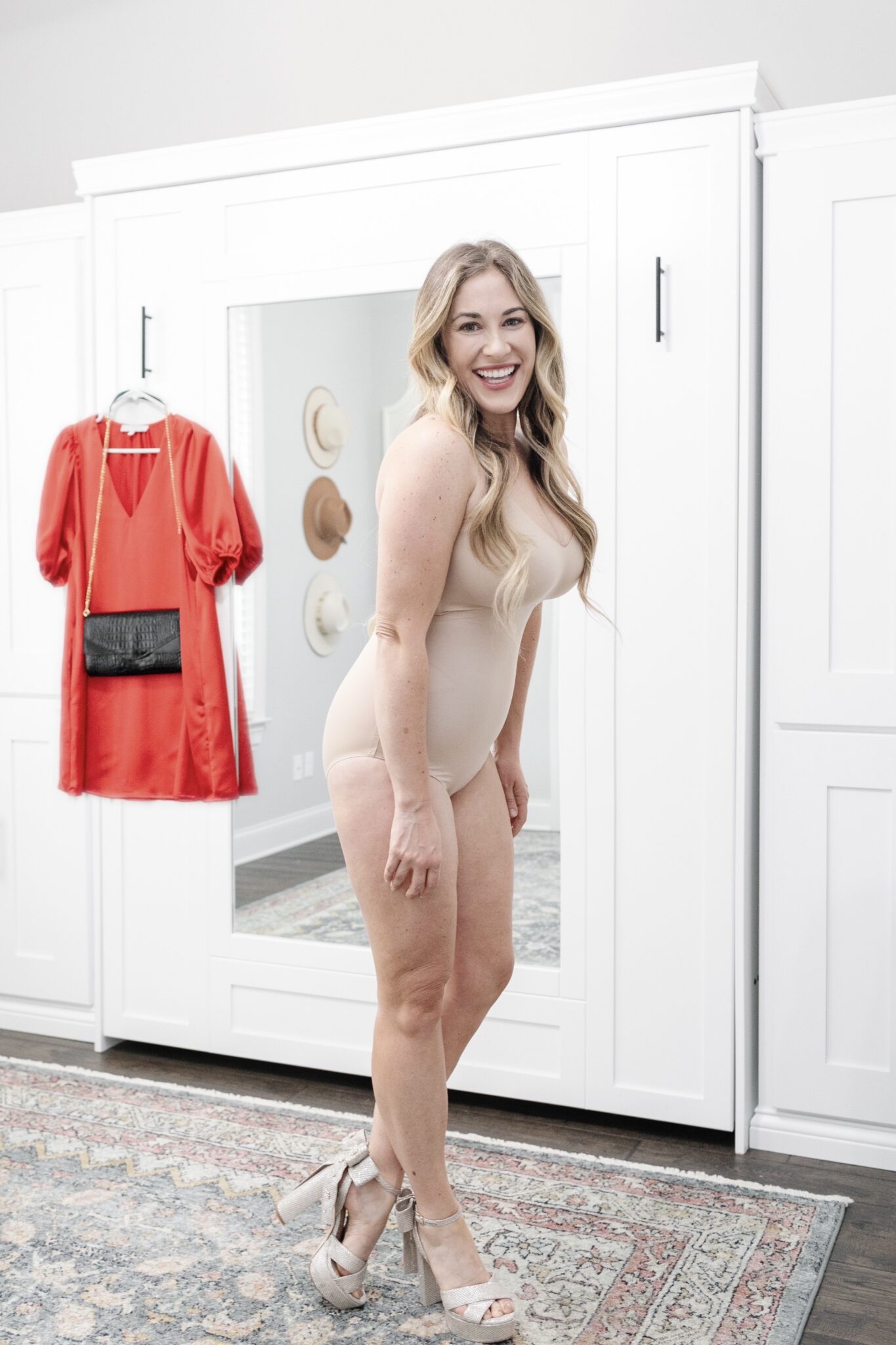 Shop the Shapewear

Have y'all heard of Honeylove?! If you haven't yet, you're going to fall in love with it! They are a shapewear brand that has some of the best-fitting and flattering pieces. They smooth you, cover you and hold you in without being too tight. But what I really love about their pieces are that they are actually comfortable, and I want to wear them all the time under everything! Keep reading for a 10% off coupon!
I had never worn shapewear until now, and I absolutely LOVE the pieces above! During the holiday season more than any other time, I wear a ton of dresses. To holiday events, to dinners, to parties…you name it, I wear a dress. And with wearing sky-high heels, climbing stairs, walking around outside, carrying or chasing Grayson, I don't want to worry about flashing anyone my undergarments. That is my number 1 reason for wearing Honeylove shapewear!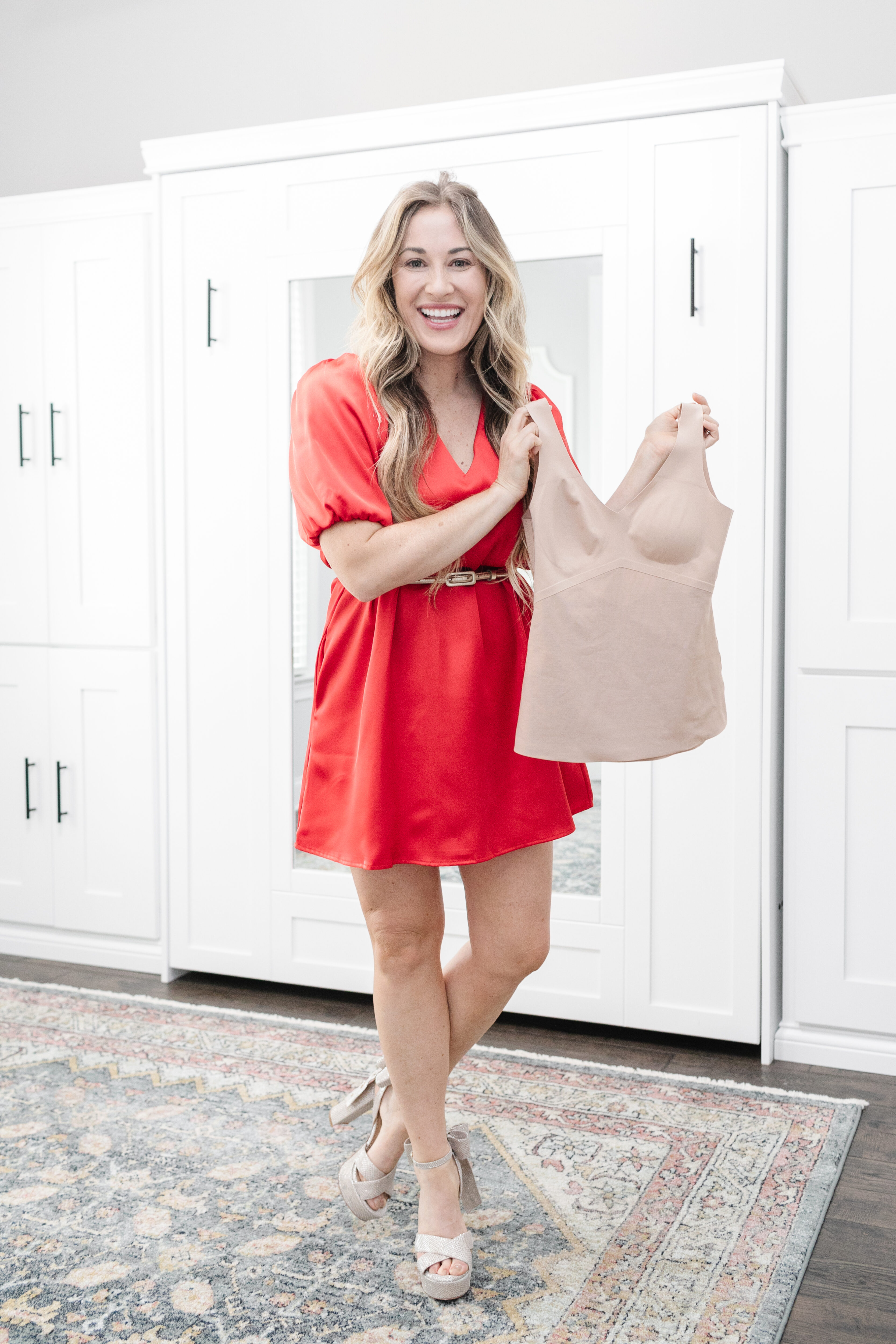 Their cami bodysuit is just 1 piece. It has adjustable straps, you can get it in a nude color, it snaps at the bottom and has 3 different rows of snaps, and it keeps you covered. No need to have to wear multiple undergarments underneath your dresses this holiday season. Just throw on the bodysuit that works as a bra and panties, but even better! And since it's only 1 piece, it smooths so much better than wearing a bra and panties. Trust me on this one; this bodysuit is amazing!
I love these pieces so much that I just ordered the tank top and bodysuit in black too. They are great under not only dresses but sweaters and tunics. And they are even great with skirts, jeans, or dress pants paired with a blazer or jacket. Do yourself a favor and add this flattering piece to your closet! Make sure to use code WALKINGINMEMPHIS for 10% off! Have you ever tried shapewear before? Have you tried Honeylove?