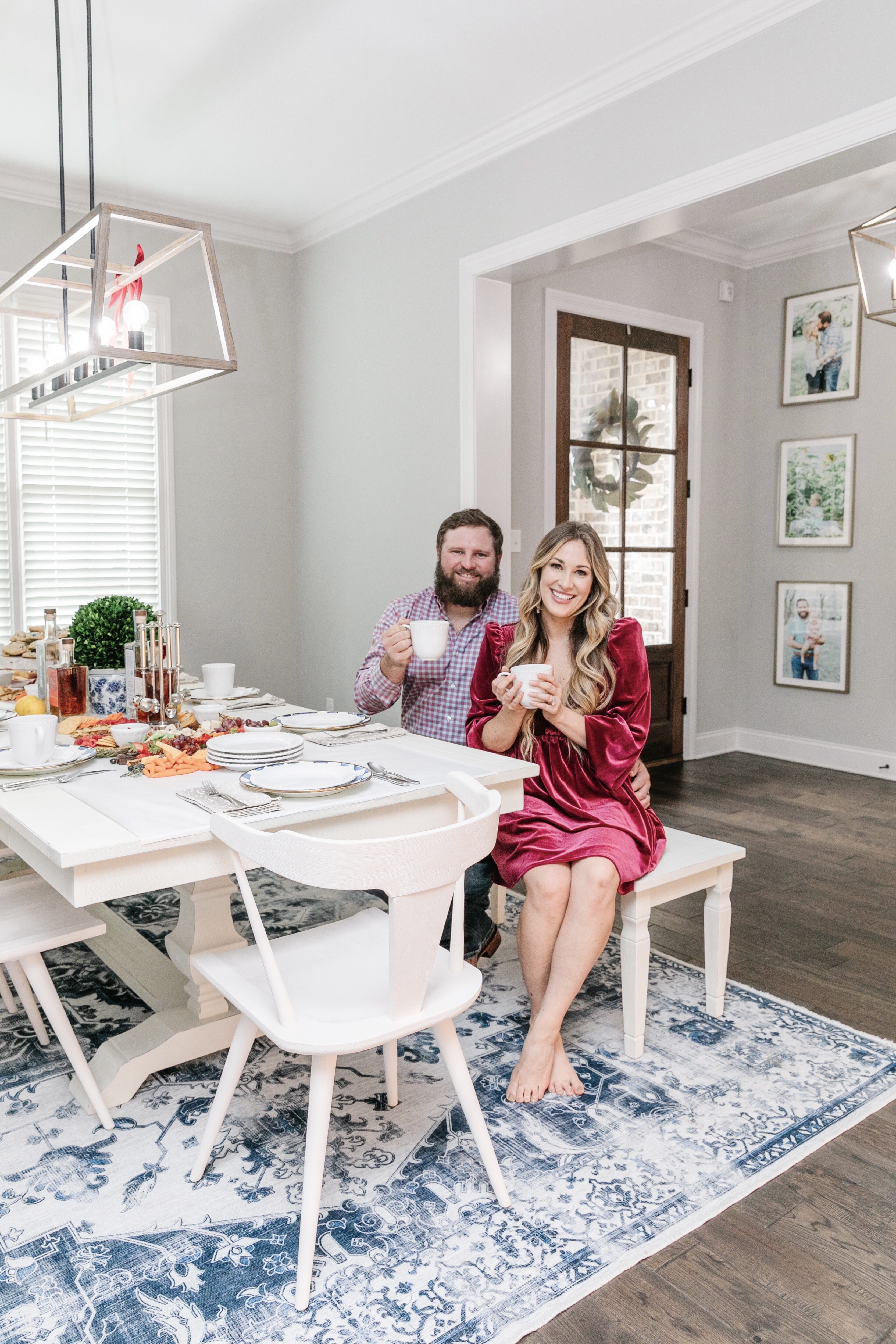 SHOP MY HOSTING ESSENTIALS FOR HOLIDAY COOKING:

We just had our first holiday party a couple of weeks ago, and it was so much fun! We had a small cocktail-making party at the house, and it was the perfect kickoff to the holiday season. It was small and intimate with 12 people, and we all gathered around the dining room table for drinks and hors d'oeuvres. It was such a fun night, and you can read more about it here. I wanted to share more of my hosting essentials for holiday cooking.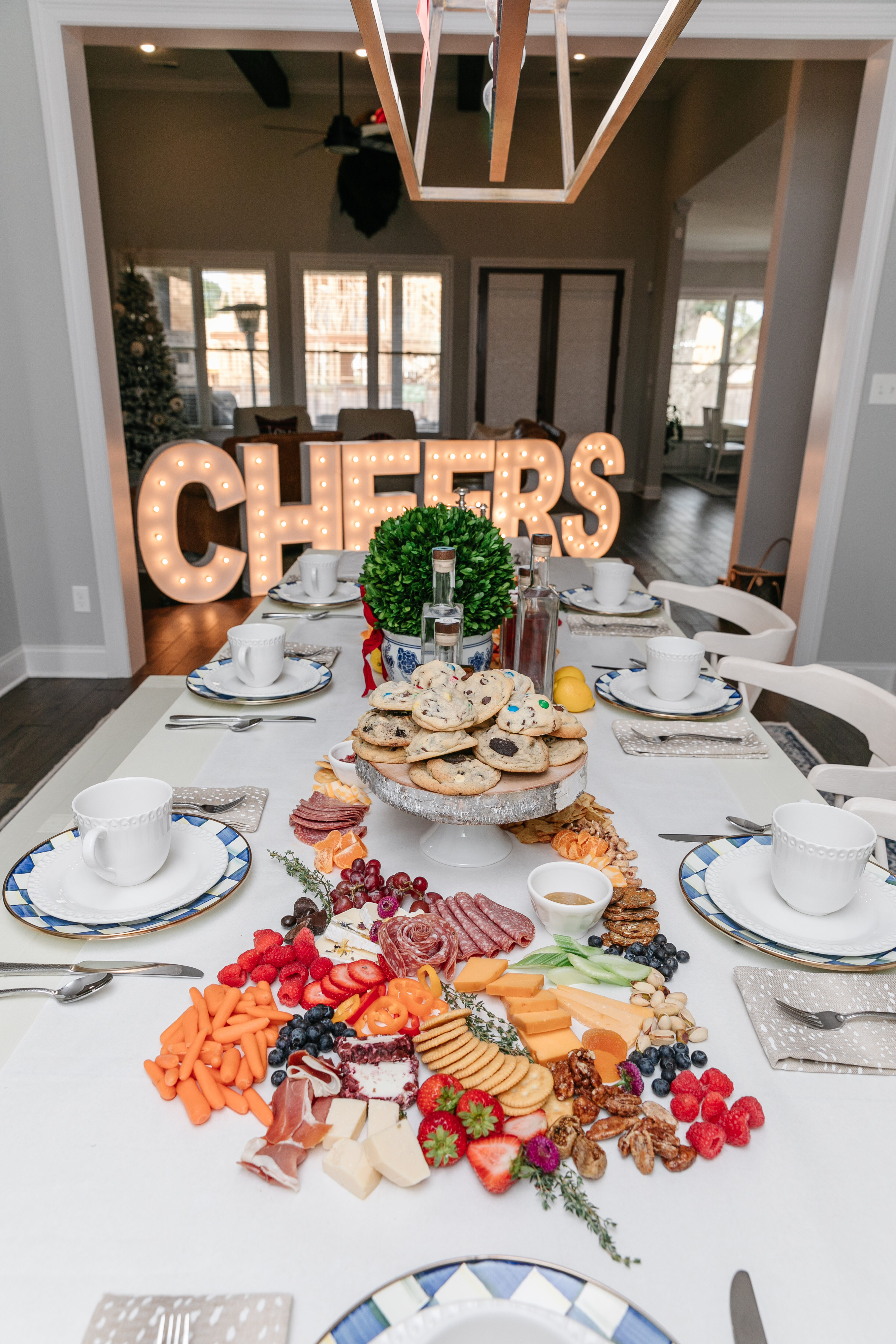 With the holiday season here, I wanted to share some of my favorite hosting essentials. After deciding the theme, the guest list and the location, I always think about the decor, the servingware and the food. Since we were teaching a cocktail class, I thought it would be perfect stand around our dining room table. Since it was early afternoon, I knew that heavy hors d'oeuvres would be perfect.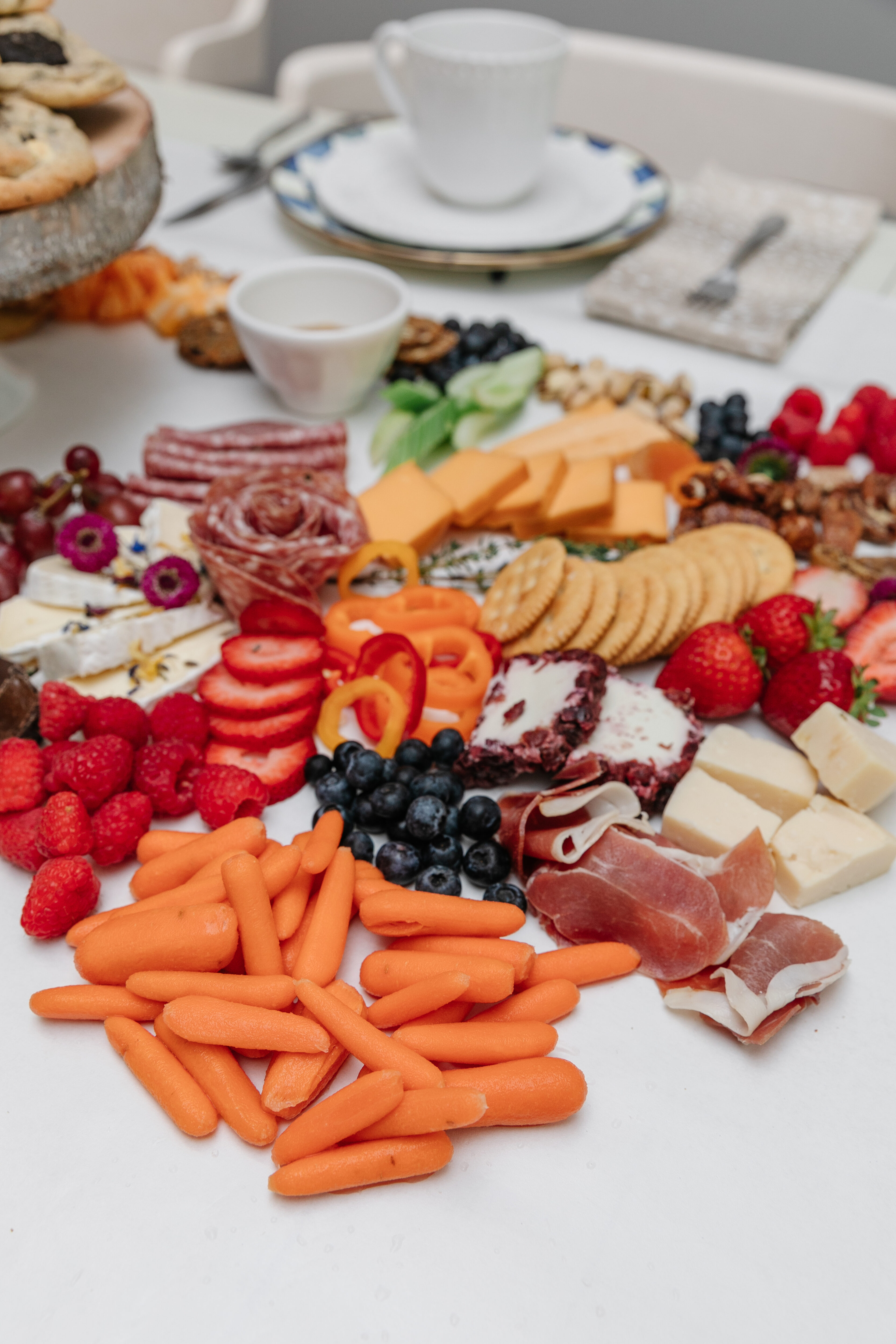 I decided to make a charcuterie table with white butcher paper across the dining room table. That gave it a more casual feel for the event, and it made setting up and cleanup so easy! Next it was time to figure out the centerpiece. Mary Kate and I spotted this gorgeous Christmas topiary from Dillard's Wolfchase and knew it was perfect for my table! The color scheme was spot on.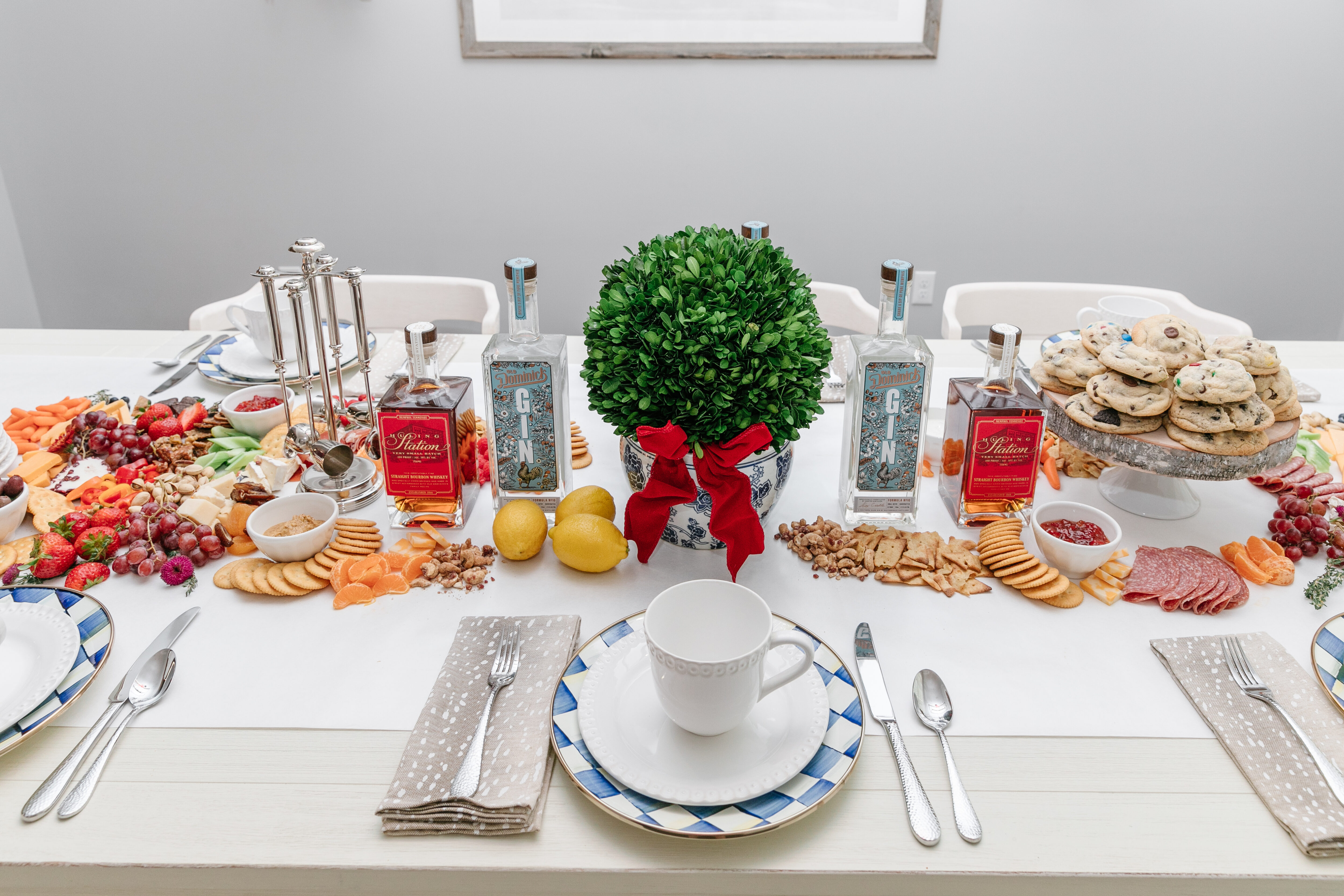 After deciding on a centerpiece and food and drinks, I started picking out the plates, napkins and silverware. I used my Mackenzie Children plates I had at home and paired them with my Mud Pie napkins and these plates, mugs and silverware from Dillard's.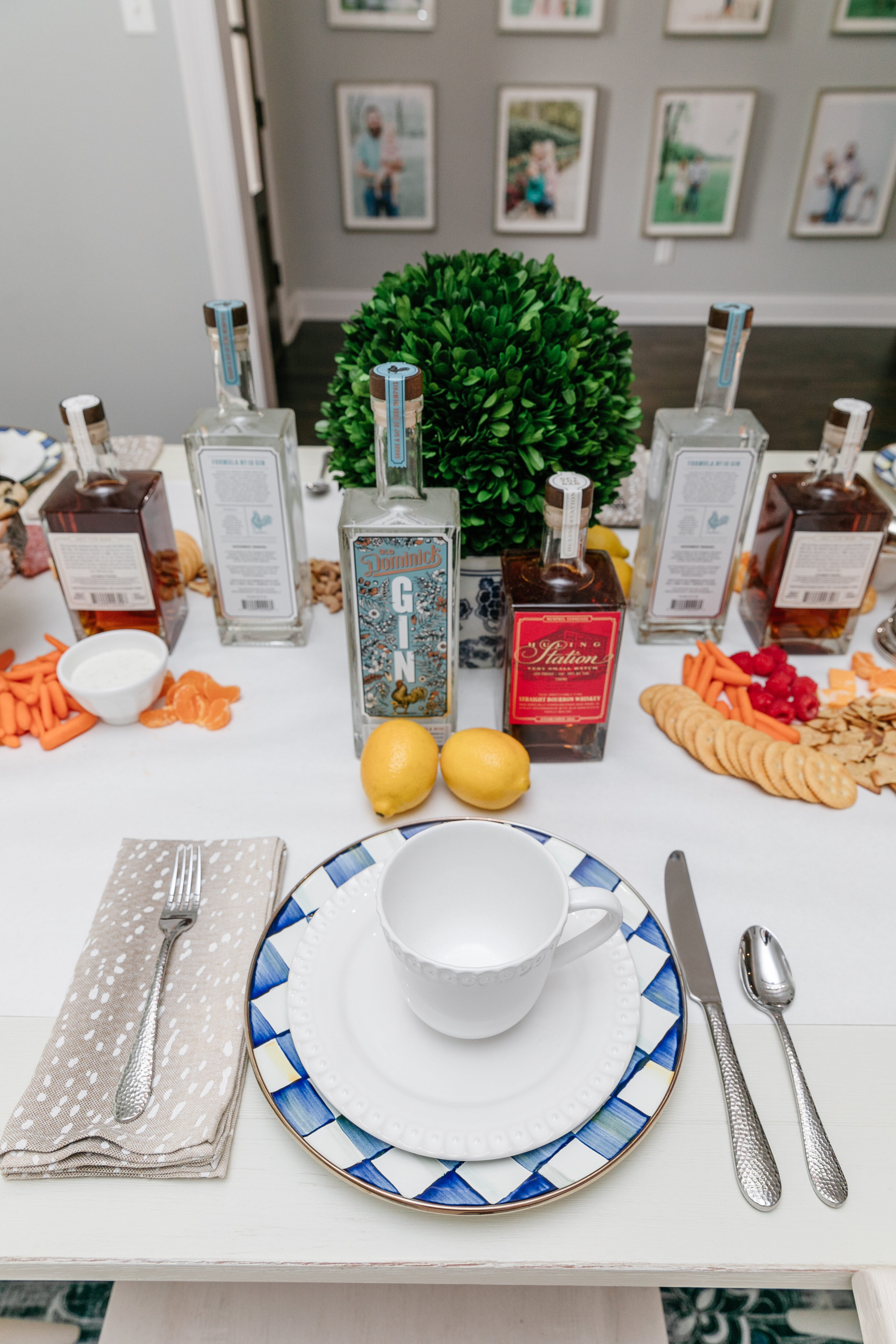 Since we were making hot toddys at the party, we set the table with mugs and a couple bar tool sets. They were perfect for measuring out the gin and whiskey for our drinks, but they also looked so nice on the table. And the mugs were a great touch. Perfect for hot drinks, and I loved the neutral but classic design that paired great with our plates and napkins and Christmas decor.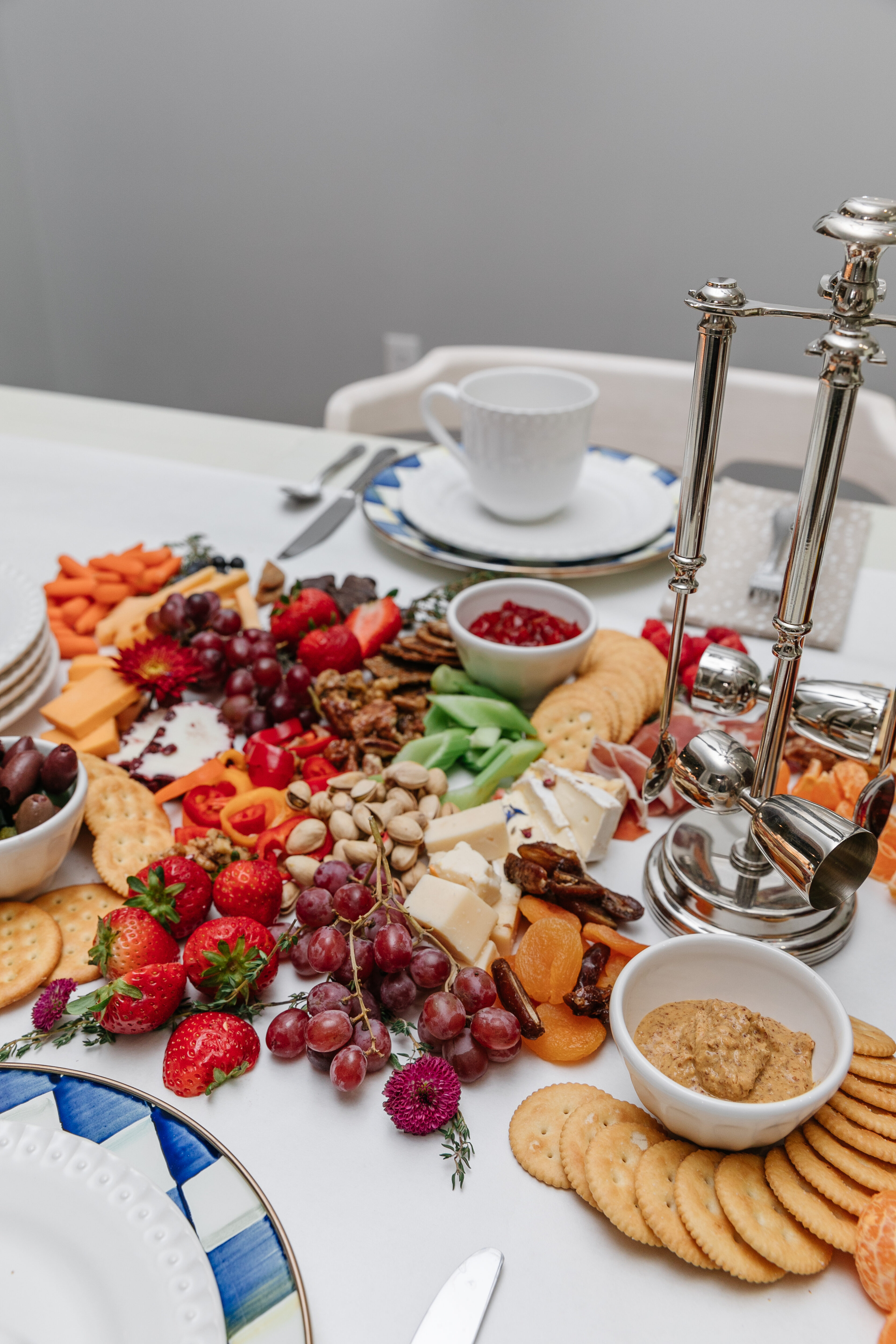 We had so much fun at this party, I am already planning another one for December. Next time we plan to do a full dinner. Whether you're hosting holiday parties or just entertaining out-of-town family or friends, make sure you check out all my entertaining essentials for the holidays above. They are perfect for the holidays, but I also love that they pair so well with all your tablescapes year-round! What are your hosting essentials this holiday season?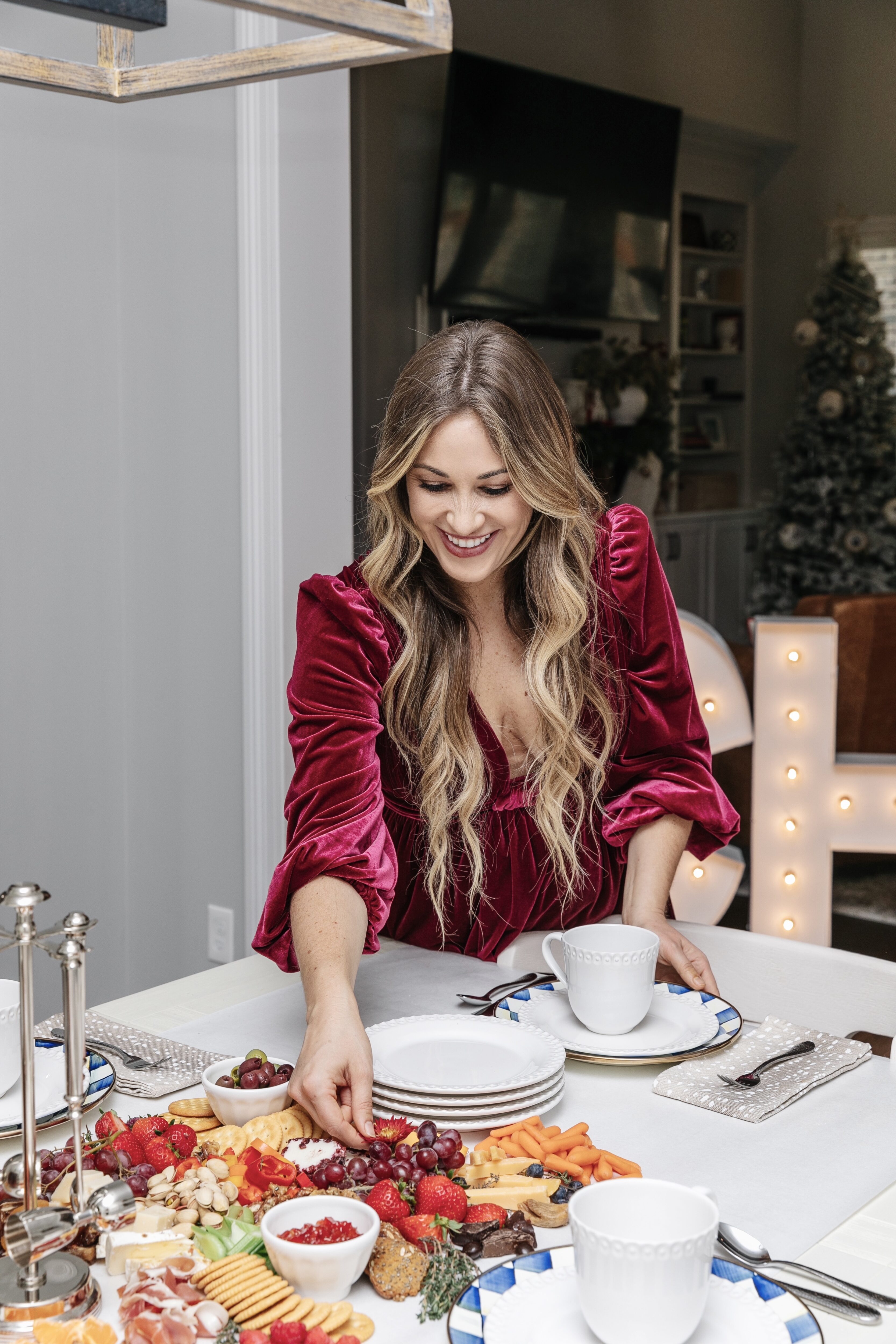 SHOP MY HOLIDAY OUTFIT