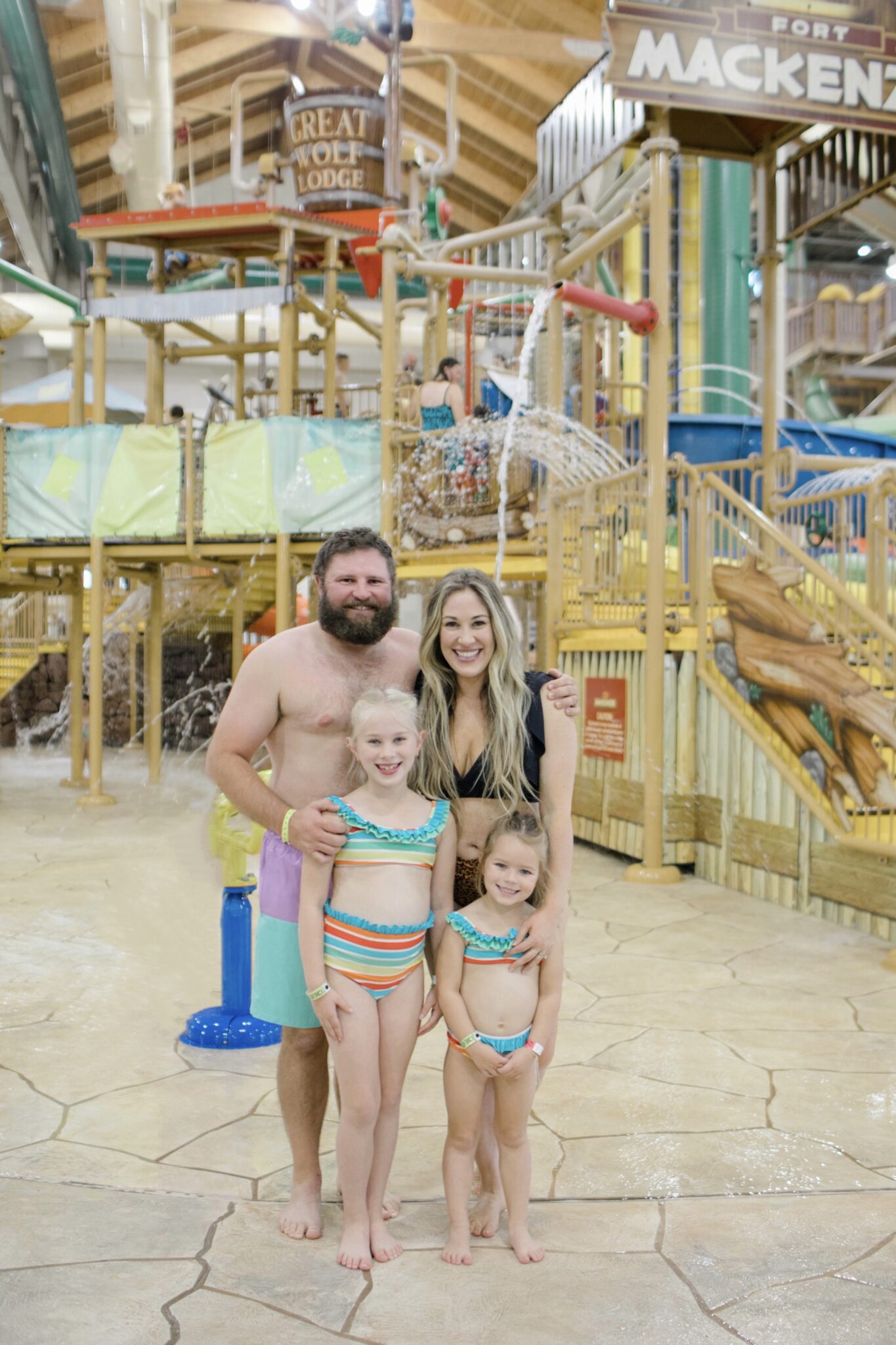 Shop the Look

Last month we headed to Great Wolf Lodge in Colorado Springs for Fall Break. Not only was it our first fall break vacation ever, it was also our first time at Great Wolf Lodge in Colorado Springs. Our trip was even better than I imagined, and that's saying a lot because we already knew we loved Great Wolf Lodge!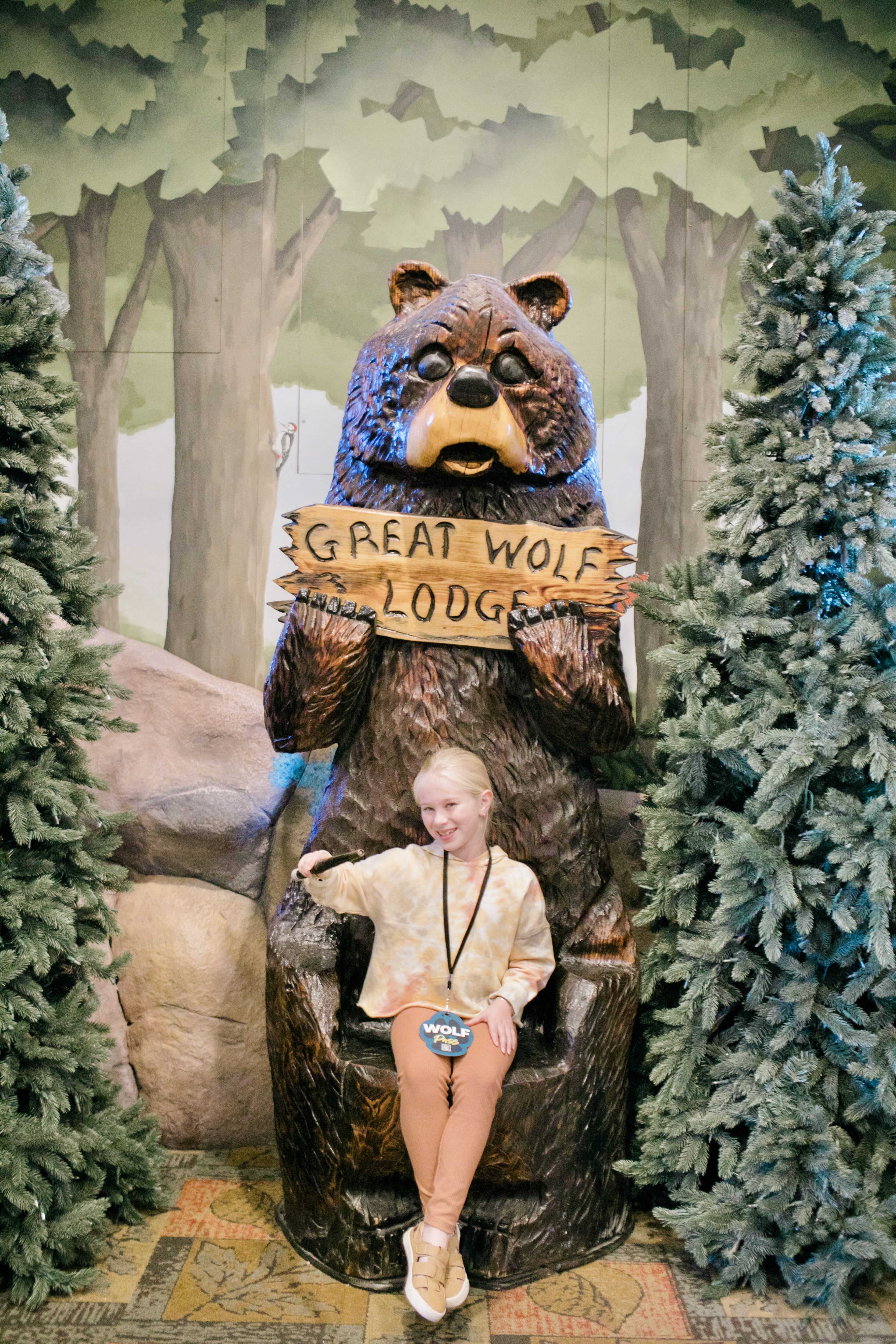 We stayed at Great Wolf Lodge for 4 full days, and it was the perfect amount of time to get in lots of fun! The first thing I love about this Great Wolf Lodge is the size of the resort. All Great Wolf Lodges are huge and packed with fun activities, but this was one large without being too big or too overwhelming. Sometimes it can get nerve wracking taking the kids somewhere crowded to make sure you can keep up with them and keep a close watch on them. I loved that it wasn't too crowded, and I felt so safe just sitting right there while watching them play.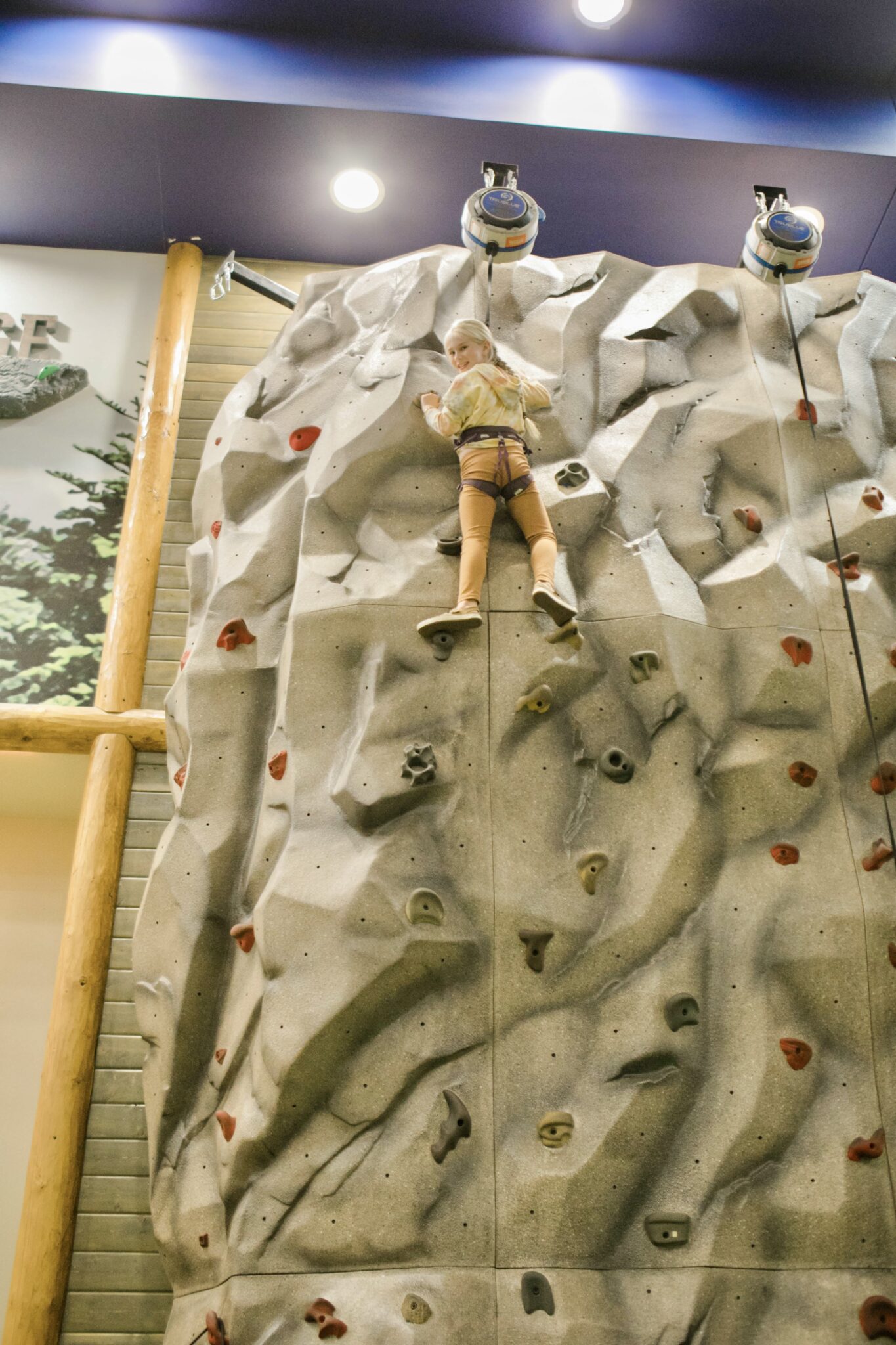 Next is how kid friendly the hotel is. They have SO much to do to entertain the kids and the adults! They have a waterpark with tons of areas for kids and adults. The lily pads are perfect for older kids along with Fort Mackenzie, Chinook Cove and Totem Towers slides. For little kids they have Cub Paw Pool and Whooping Hollow slides. For the older kids, there is Slap Tail Pond that turns into a wave pool and 7 other slides that are also great for adults. There is no shortage of fun at the indoor waterpark! They also have a huge gift shop with swimsuits, swim goggles or anything else you might need.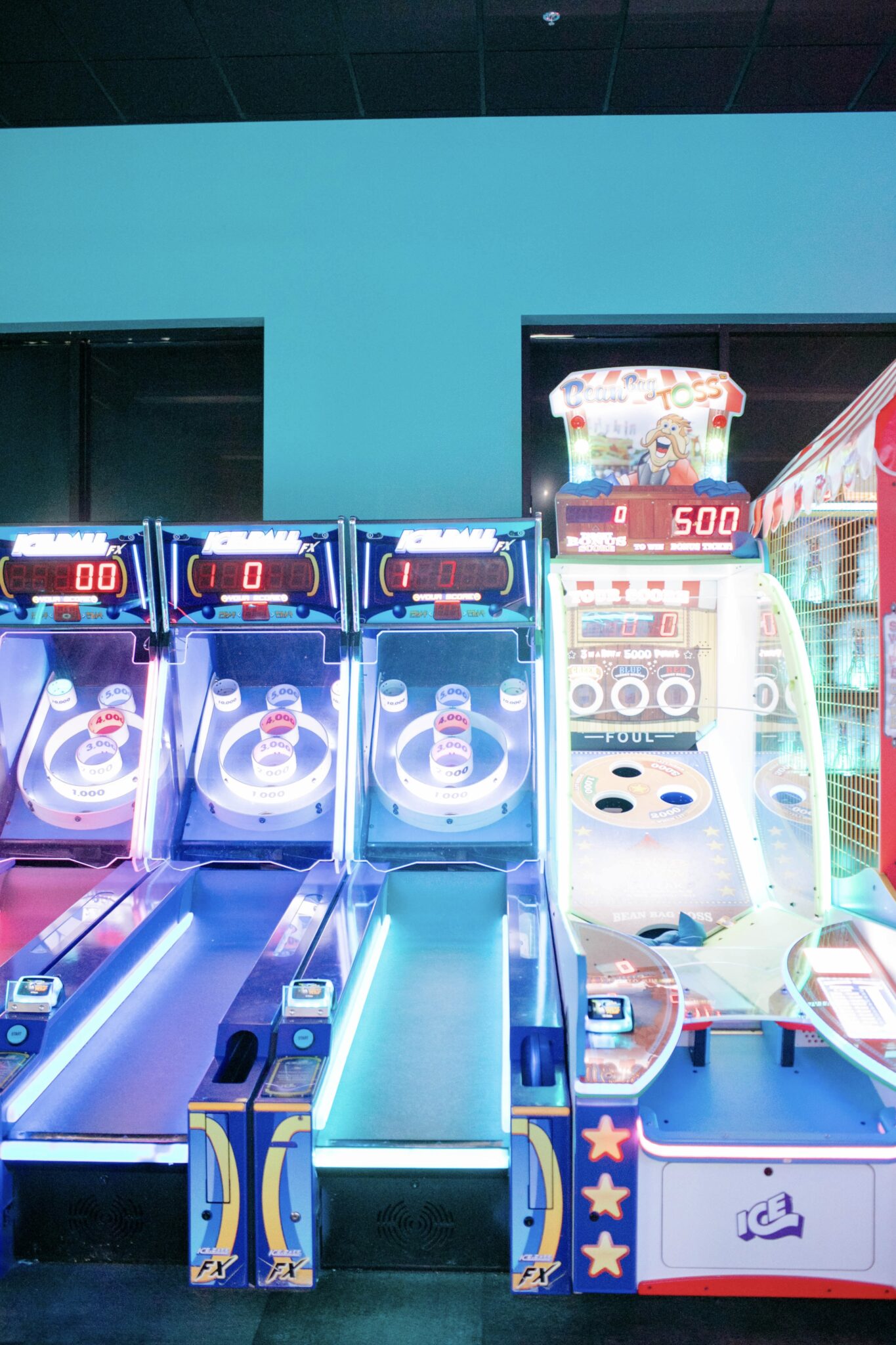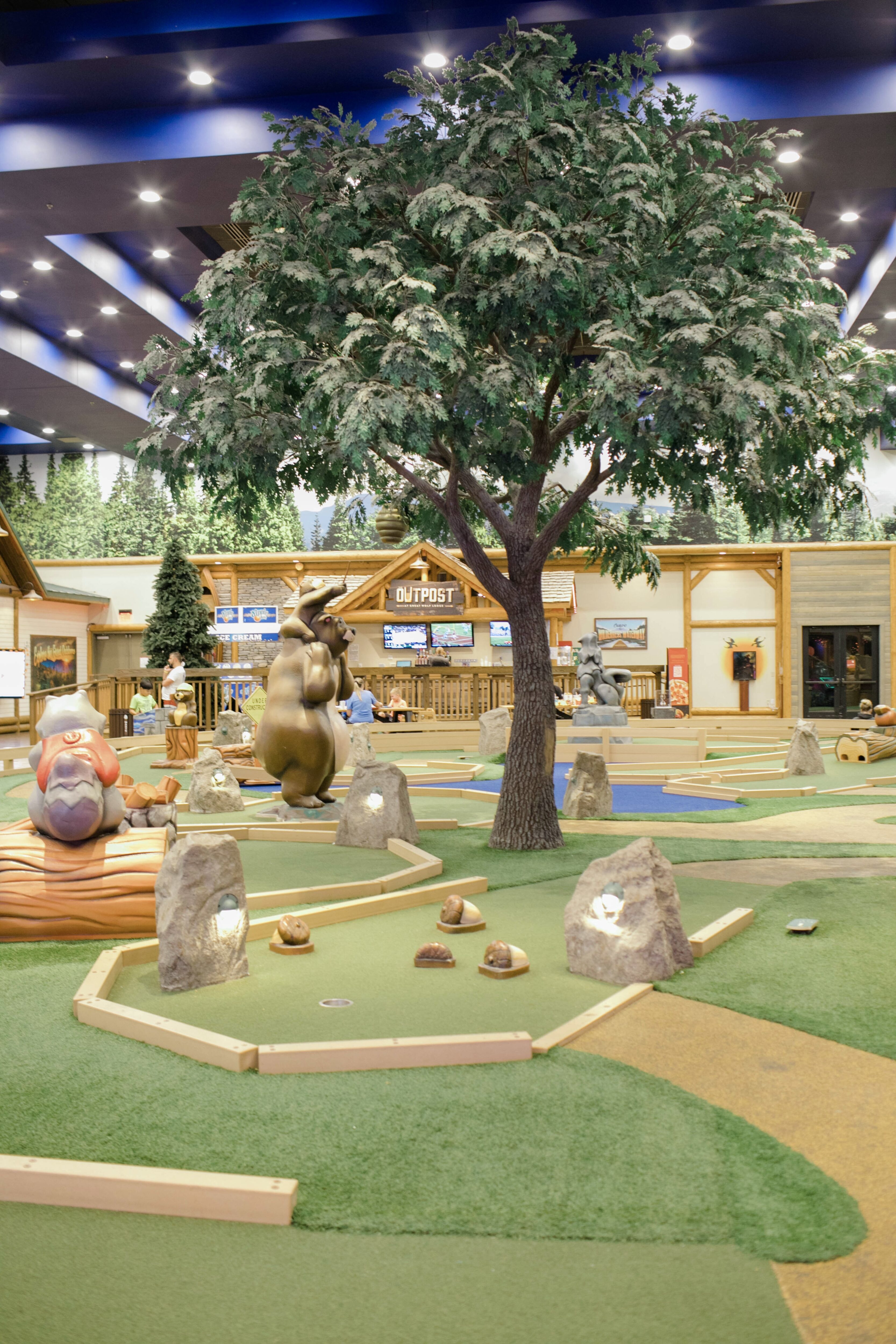 On top of the waterpark, they also have MagiQuest (which Leighton loved!), rock climbing, mining (Amelia's favorite!), bowling, miniature golf, a ropes course, an arcade and a Build-a-Bear. They also have activities everyday like yoga, trick or treating or other seasonal events, parties, craft time, story time and more! The girl absolutely loved yoga and craft time. There was something to keep them busy everyday! They absolutely had a blast!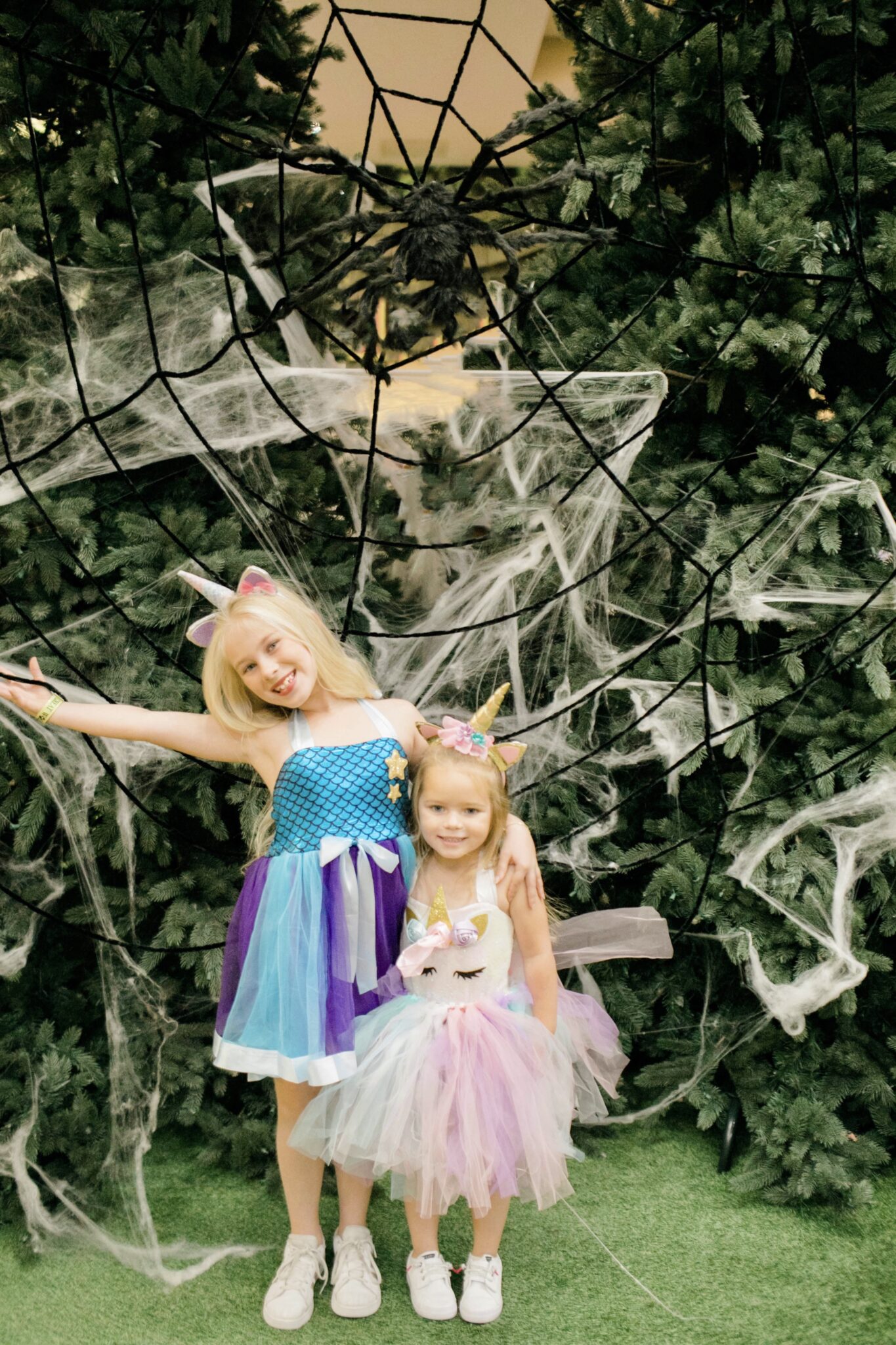 As far as dining goes, they had the Outpost which had such amazing barbecue for dinner and Loose Moose Family Kitchen which had amazing shareable size breakfasts (and reasonably priced!) Loose Moose had so many great dishes for dinner too; I loved the salmon! They also had a bar, Buckets Incredible Craveables and Hungry as a Wolf Pizza by the pool area. And they also had a Dunkin, Ben & Jerry's and a candy store, yum!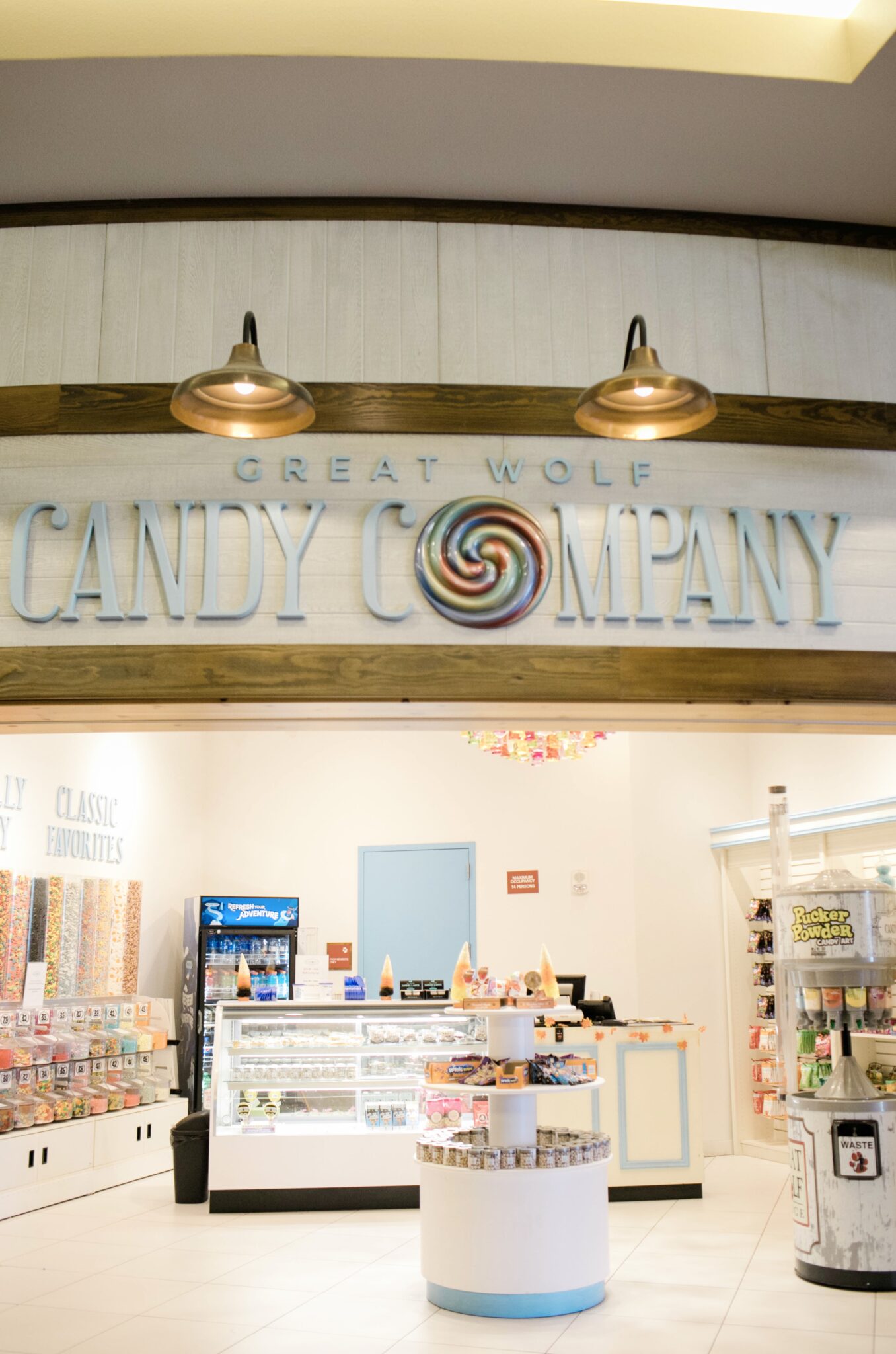 Great Wolf Lodge is a great choice any time of the year, but there is just something about fall (with Halloween) or winter (with Christmas) that make it even more special and magical! We stayed in the Junior Gray Wolf Suite, and it was just perfect for our family. It had 2 bedrooms in 1. One had a king bed and a bathroom, and the other had a queen bed. They both had tvs and a sofa sleeper in them. The smaller room had a balcony, and our room had a mini fridge, sink, and coffee bar area that was perfect when staying with kids. We were able to bring some snacks to keep in the room for the girls in the morning and at night. So convenient!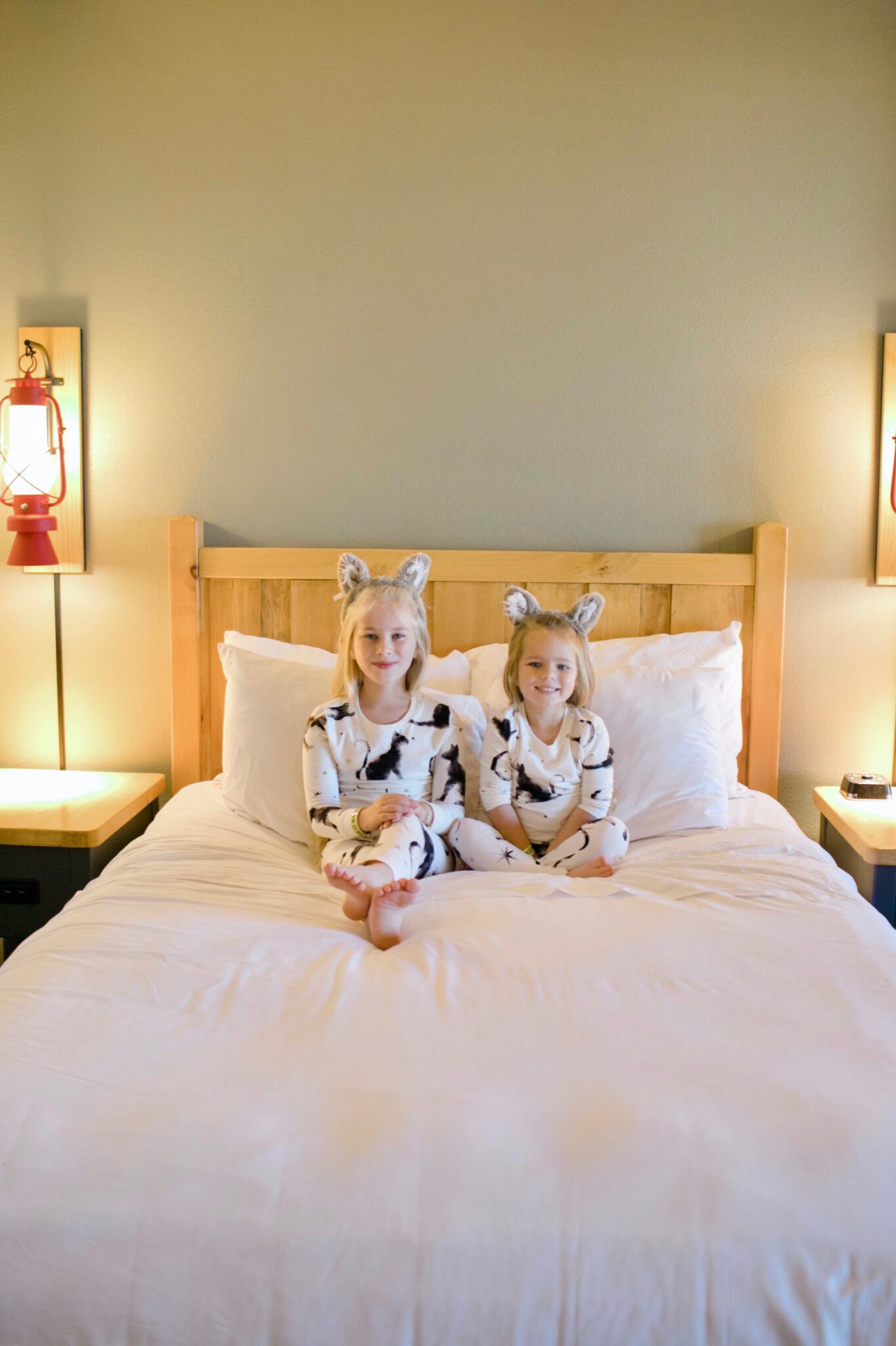 We even celebrated Leighton's birthday while there, and they have several packages you can add on. We added on the Birthday Fun package which came with a large birthday banner on the door, a personalized birthday cake, balloons, cups, plates, napkins, silverware and a card. Leighton was surprised, and it was the perfect way to celebrate her special day all together while on vacation.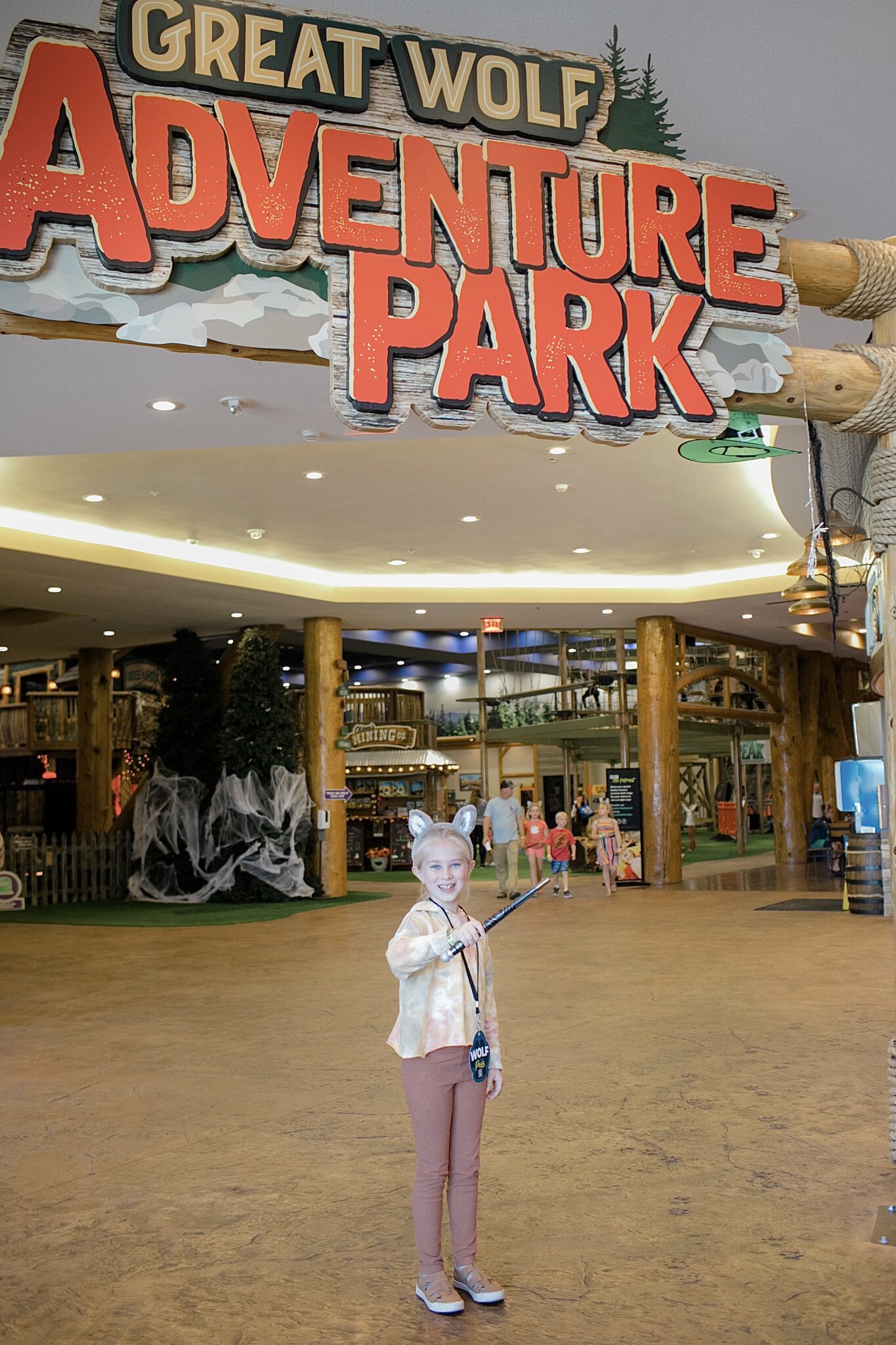 We cannot wait to go back! I already love the Grapevine, TX location, and I loved getting to try out another Great Wolf Lodge this time. I 100% recommend them if you're looking for a trip that will keep the kids entertained and having fun the entire time! Have you ever been to any of the Great Wolf Lodge locations?