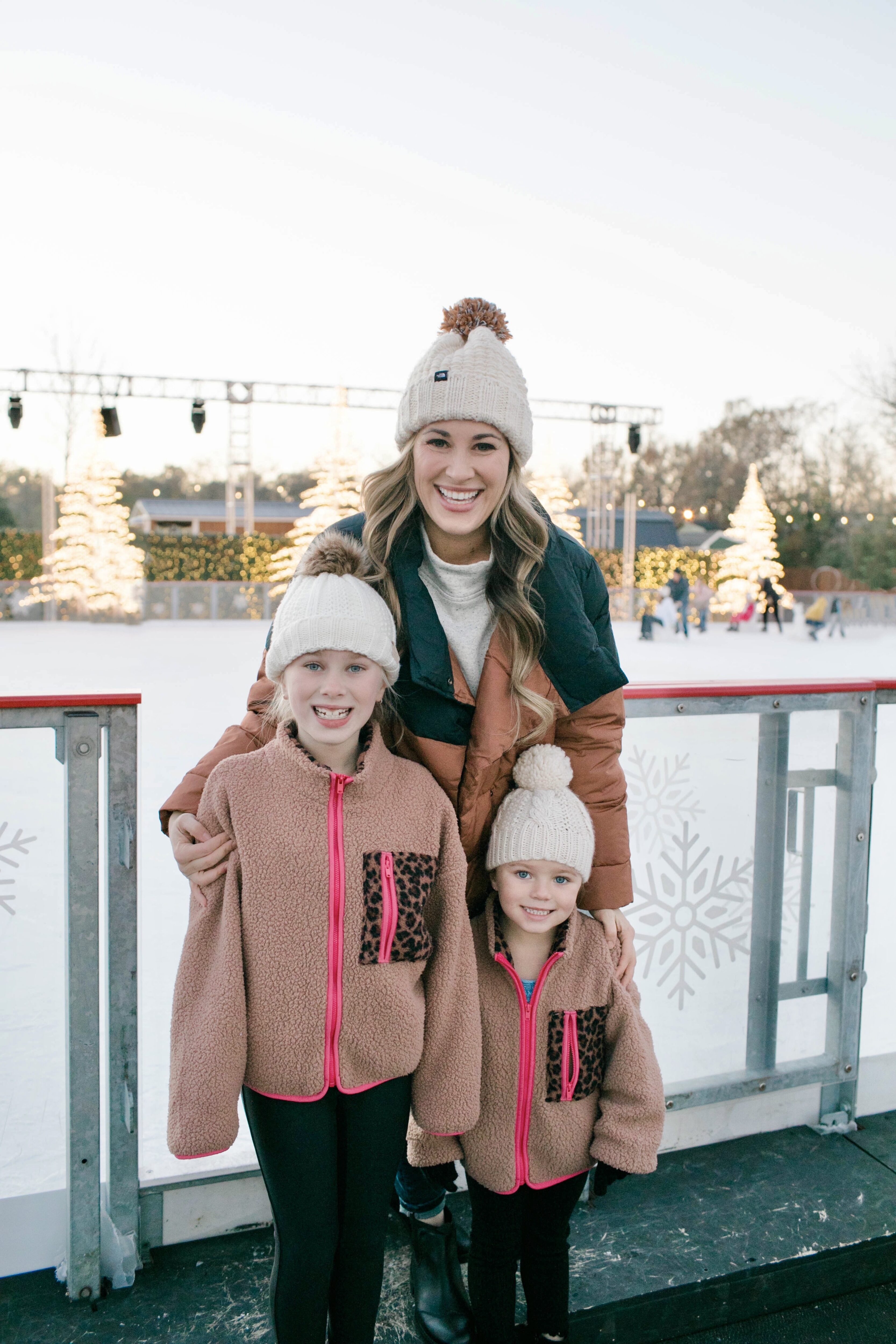 Shop the Look from Gaylord Opryland

If you've never been to Gaylord Opryland, what are you waiting for?! And if you've been before, then you know the holidays are the BEST time to go to Gaylord! Gaylord Opryland has so much going on this time of year. There is So Much Christmas there!! And you can't forget ICE! featuring Rudolf the Red-Nosed Reindeer! Keep reading to see all about our trip and enter to win your own tickets to ICE! at Gaylord Opryland!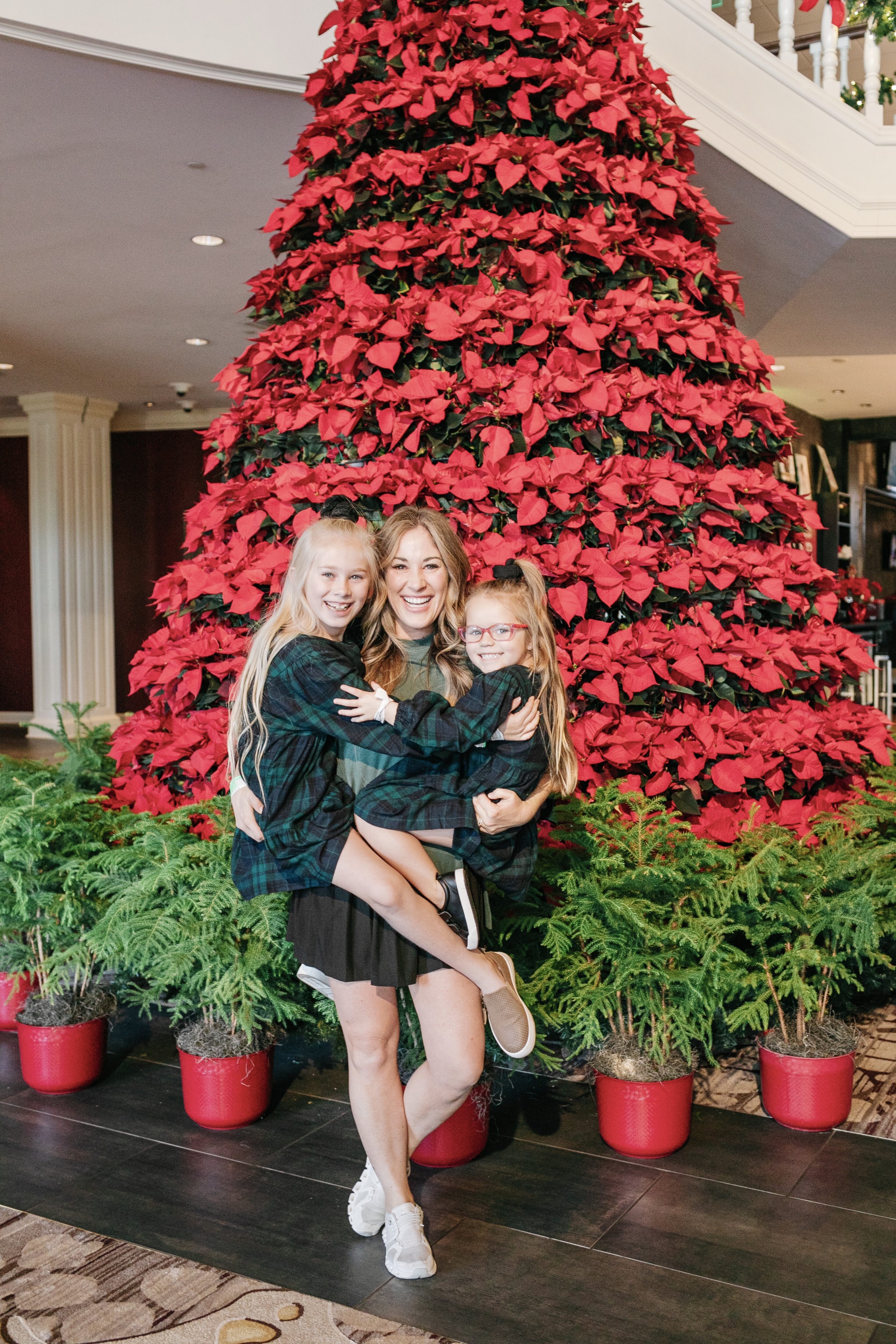 When you visit Gaylord Opryland during the holidays, not only can you still enjoy everything that the hotel has to offer year-round (including SoundWaves indoor upscale water attraction), but you can also take part in all their fun holiday events and walk through ICE! where it is 9 degrees and sculptures from Rudolph the Red-Nosed Reindeer are carved out of ice!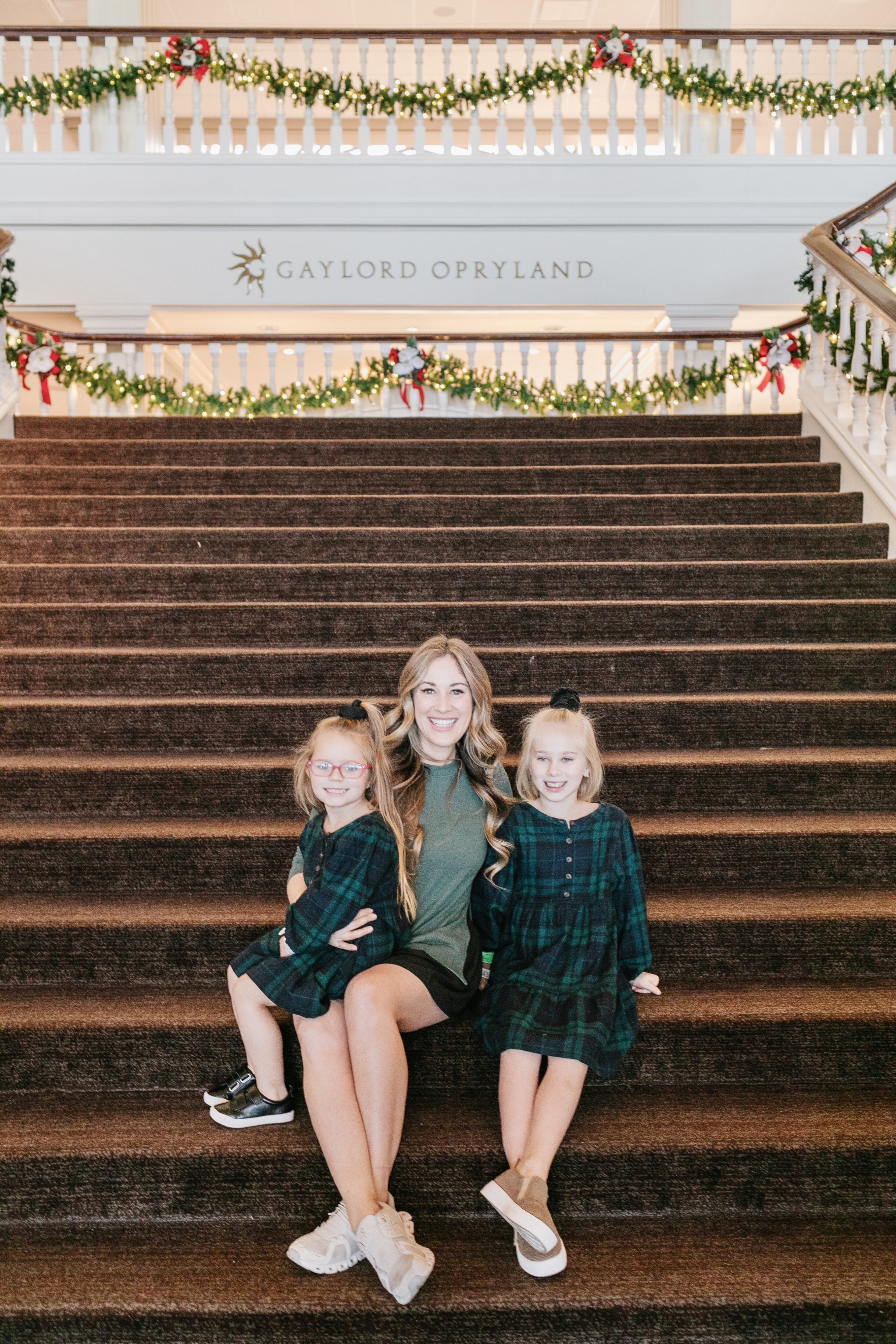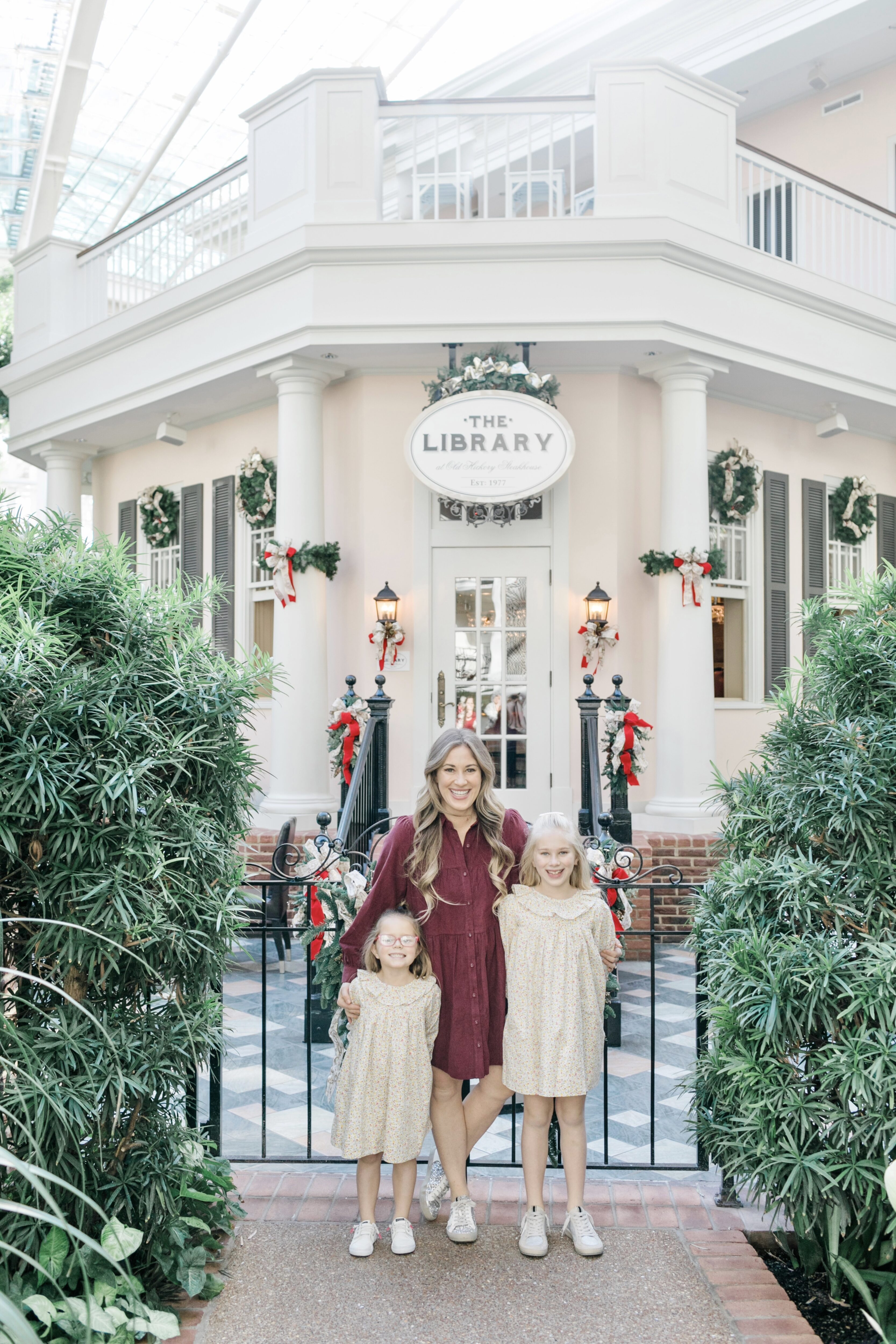 Since we go to SoundWaves quite a bit (you can read my last 2 posts on that here and here), we decided to enjoy the holiday season and embrace all the winter activities this time! Our first day at Gaylord, we decided to head outdoors since we had nice weather still (with no rain!) and enjoy their Christmas activities there. We went ice tubing, did ice bumper cars and ice skating. The kids loved all 3, and I could not get enough of the ice tubing. It was SO much fun…whether you're a kid or an adult!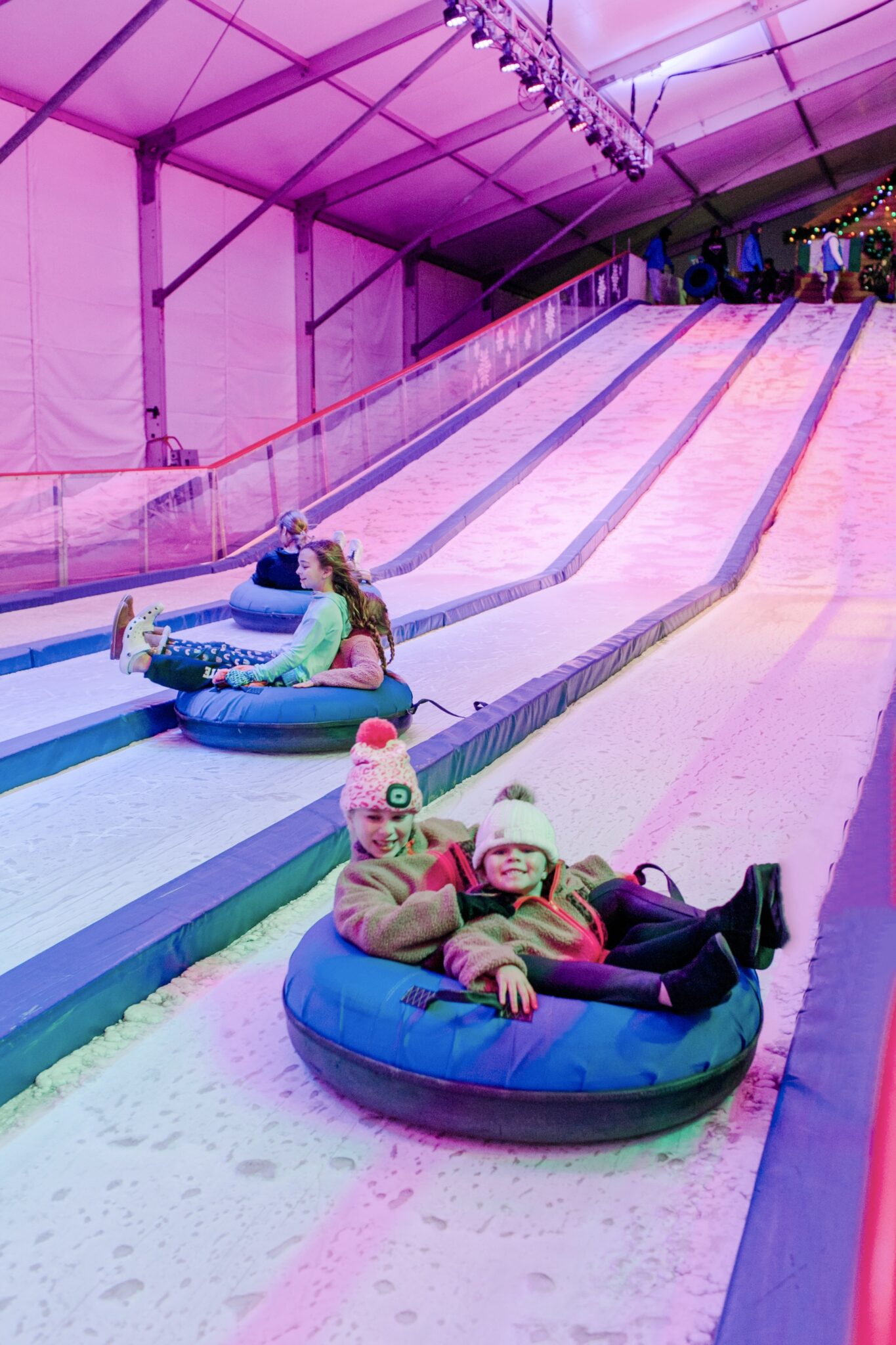 When you book your stay at Gaylord Opryland, make sure you purchase tickets for all their Christmas activities too! When you buy tickets, the snow tubing and ice skating are unlimited. And we definitely did those 2 activities the most! They also have figure skating performances at certain times on certain days that the kids were just mesmerized by!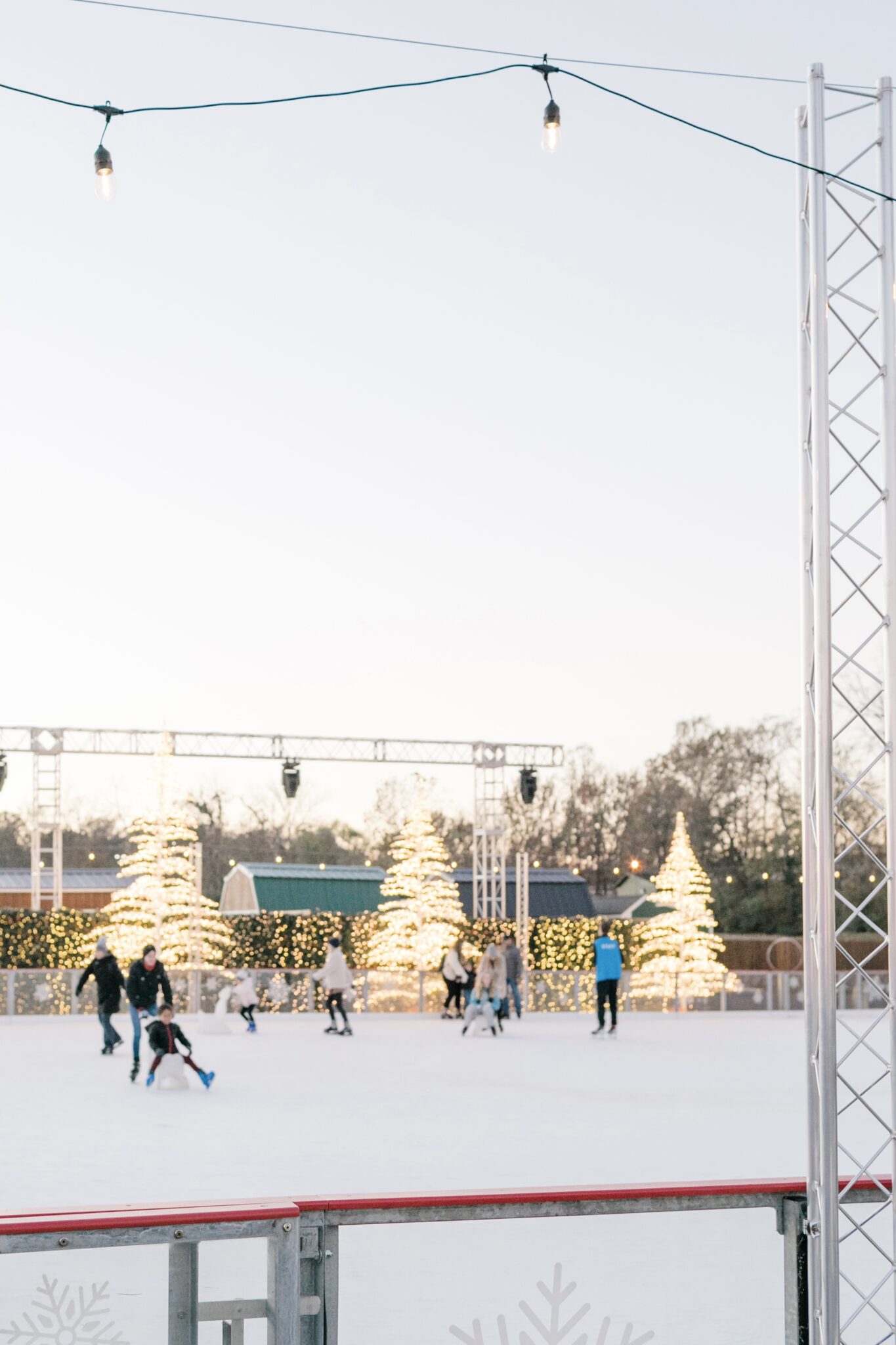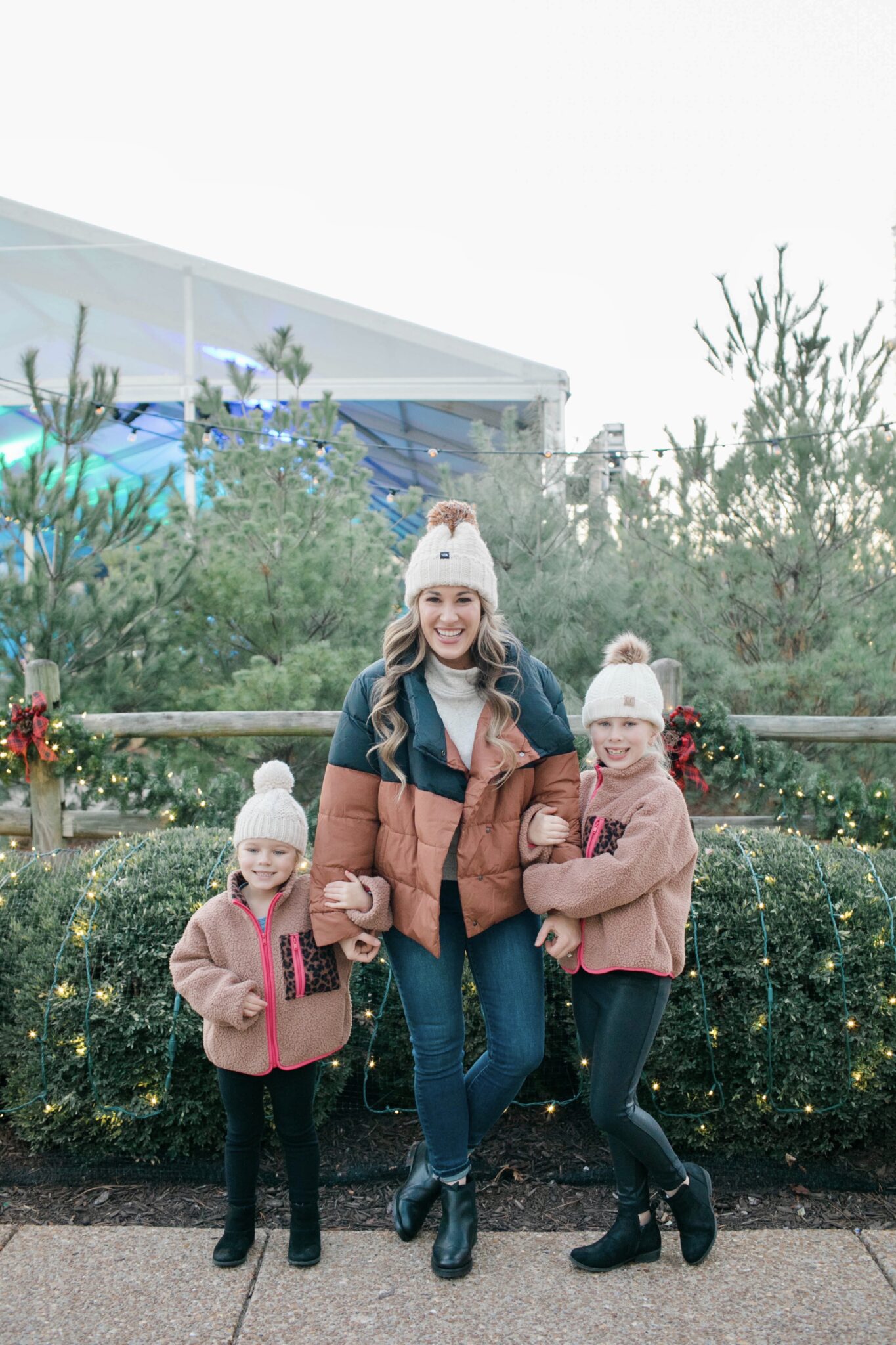 On top of those activities, they also have snowball build and blast outdoors and then several activities indoors like the reindeer games scavenger hunt, gingerbread decorating corner, Rudolph's holly jolly breakfast and Delta Riverboat Co. rides (this boat ride is always a favorite of ours!) They also have pictures with Santa.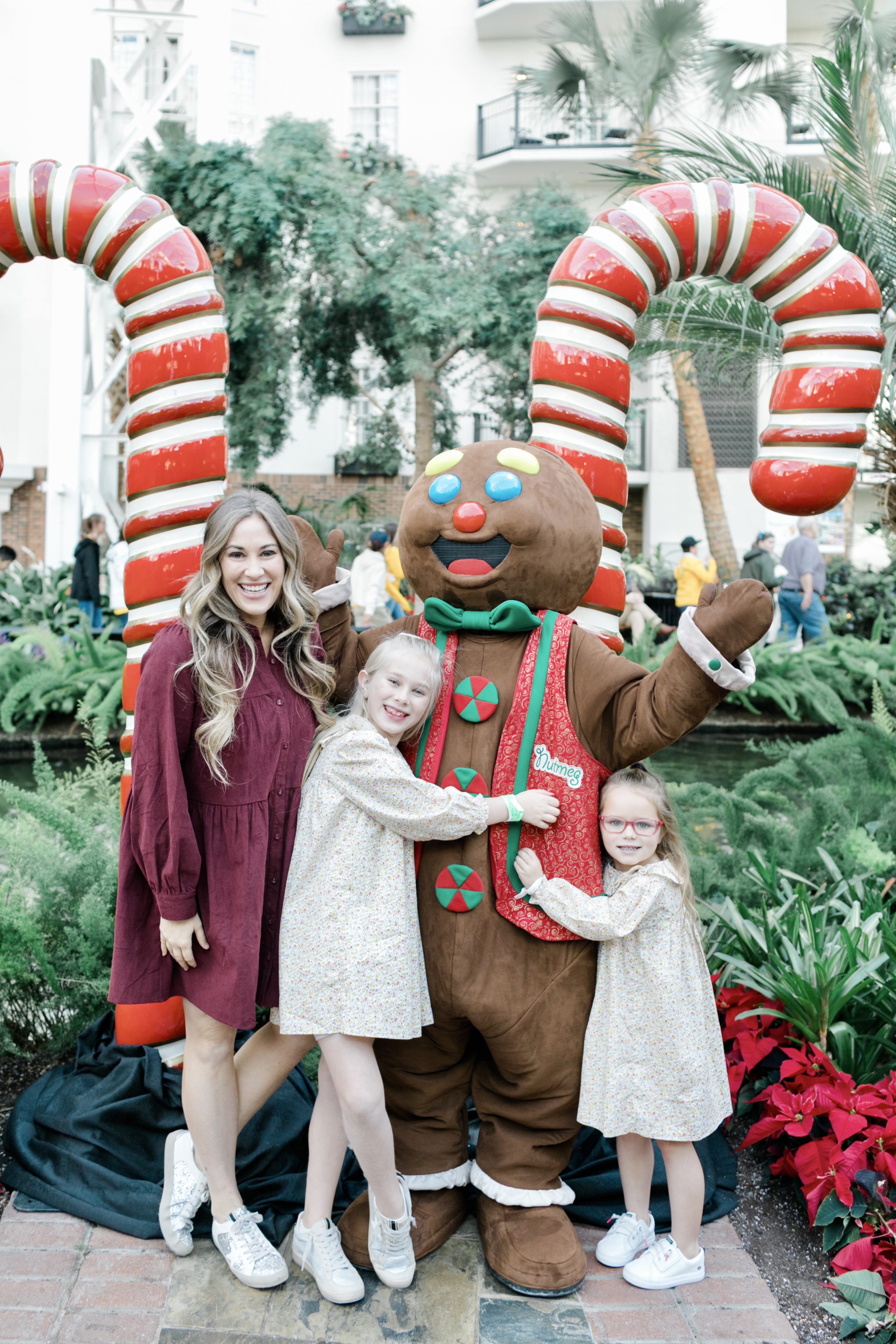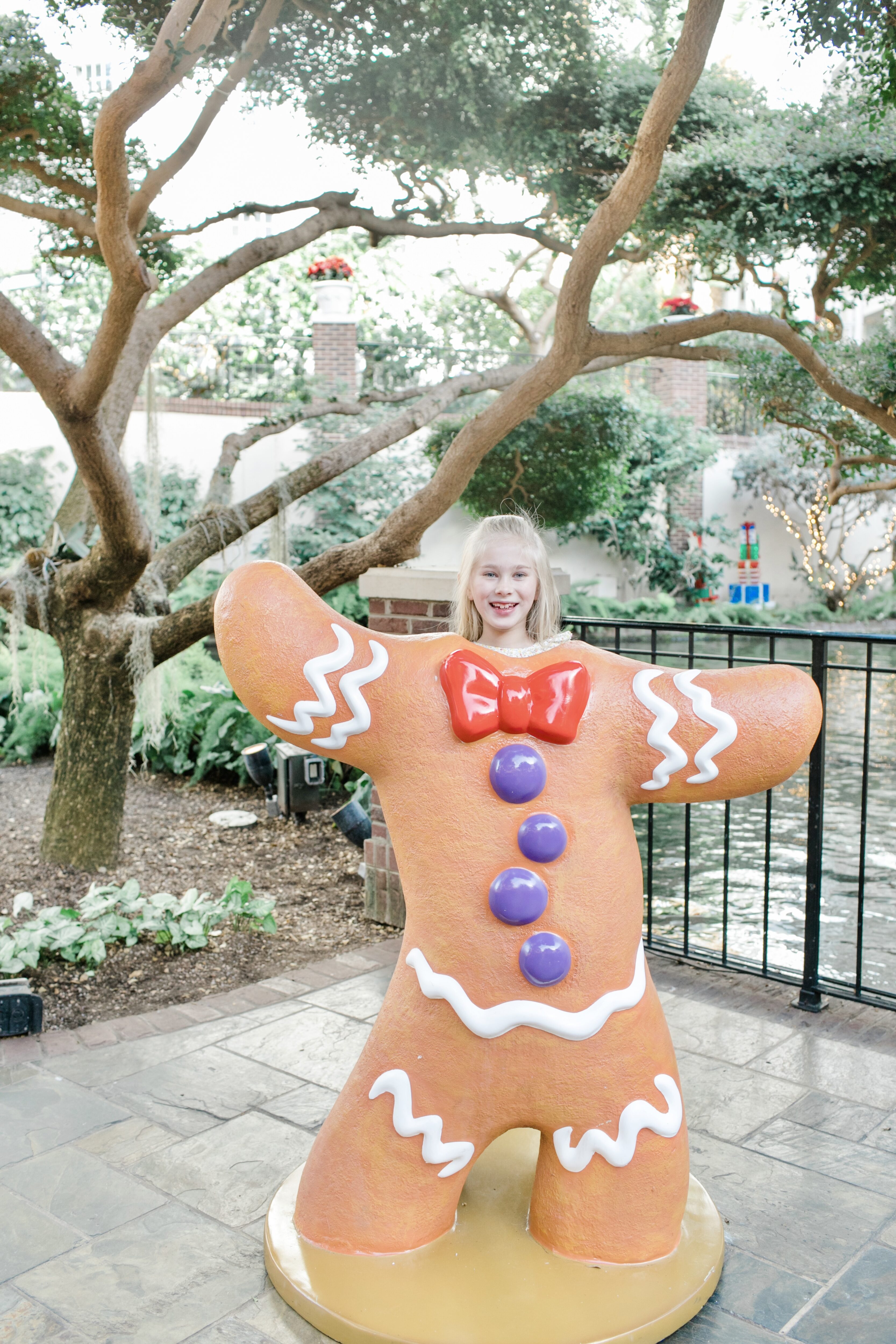 We did the gingerbread house and gingerbread cookie decorating (the kids loved it and they even enjoyed eating the treats and icing off of it too!) and the scavenger hunt. And on top of all that, the hotel is decorated for Christmas both indoors and out. From a massive Christmas tree to a poinsettia tree, wreaths, a sleigh, lights, festival of trees and life size gingerbread figures and candy canes, there is Christmas around every corner! The kids loved running from spot to spot oohing and ahhing over everything!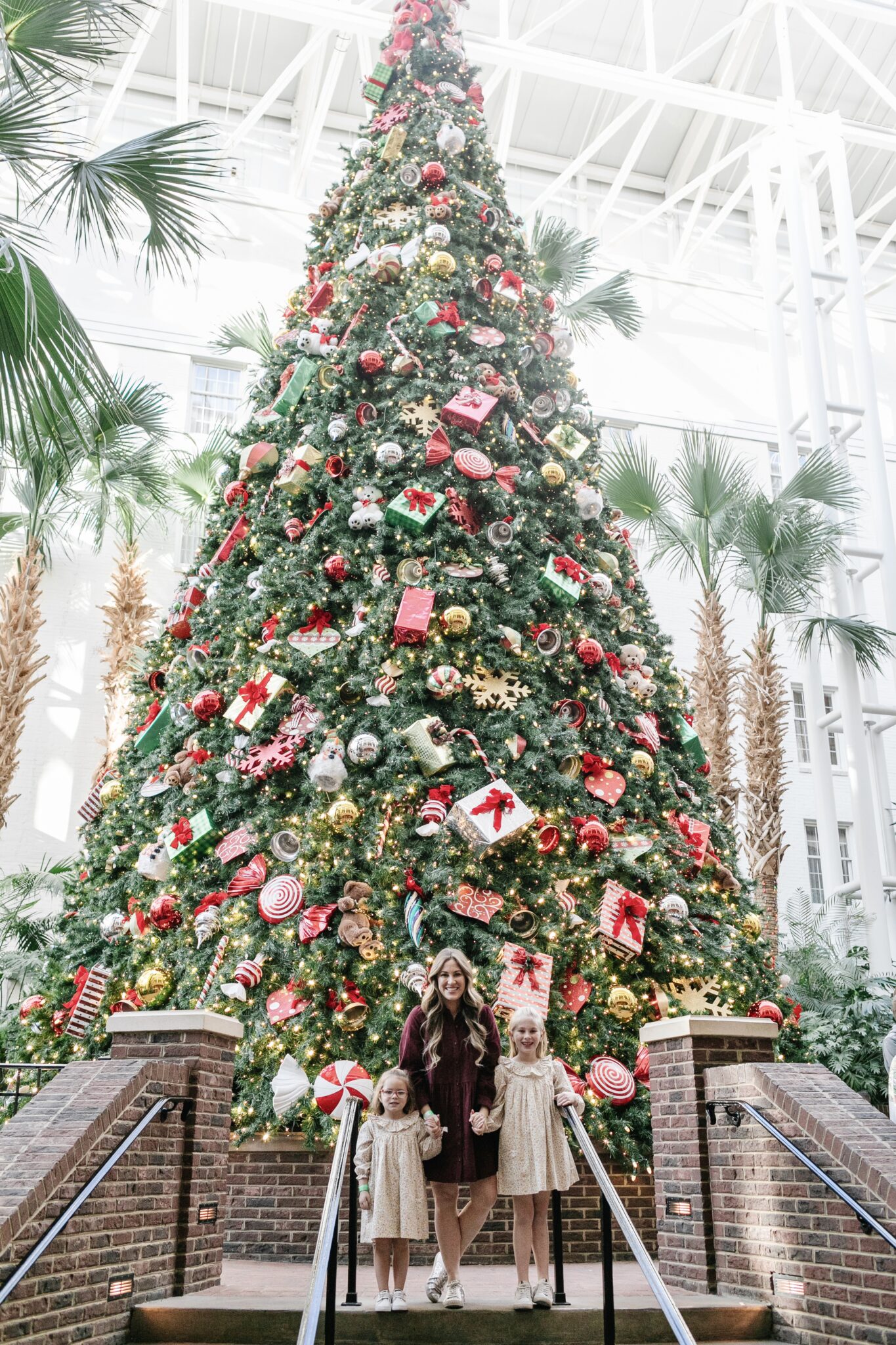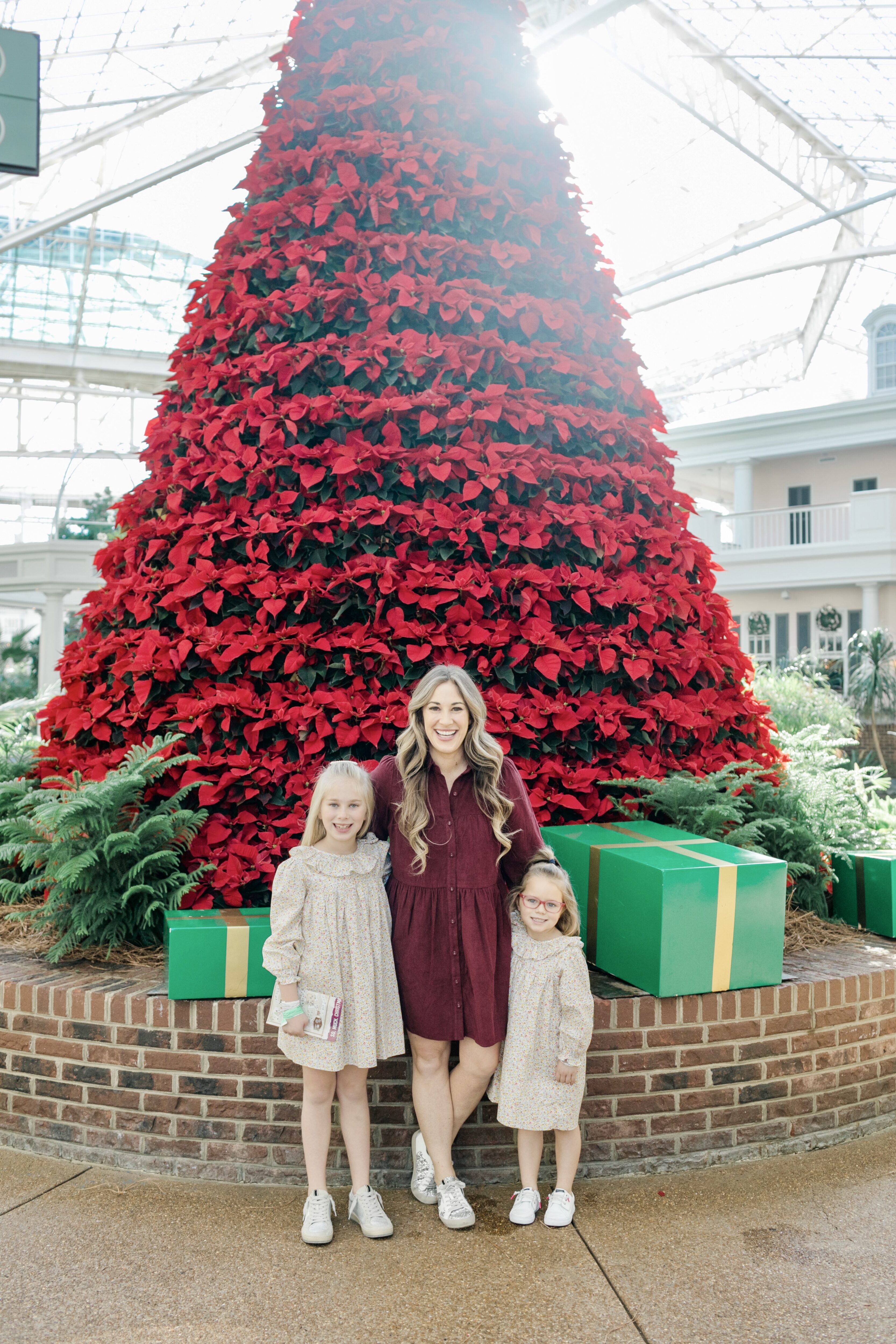 On our last day, we bonded up in our blue parka that Gaylord Opryland supplies you with to go through ICE! Leighton hasn't been in 4 years, and Amelia has never been to ICE, so I was excited to take them. It was super cold, but when you bundle up with gloves and a beanie, you should be good to go! We walked through and looked at ice sculptures from some of my favorite characters and scenes from Rudolph the Red-Nosed Reindeer. It was so neat! And at the end, the girls got to go down the ice slide several times. It was such a blast!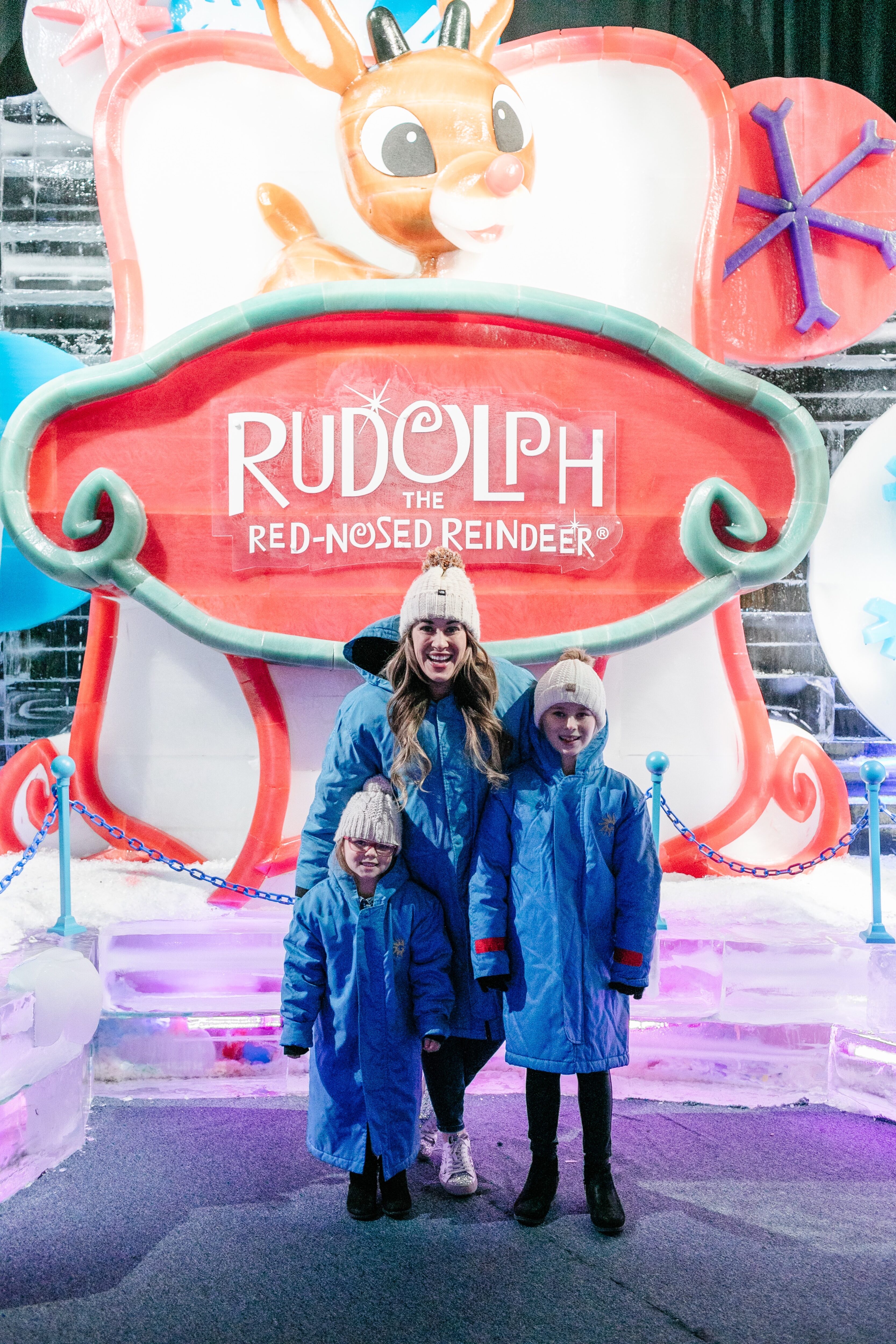 After that, we warmed up with some hot chocolate and played outdoors some more before grabbing dinner at the hotel. It was such a fun few days, and I can't wait to go back again next spring! We always look forward to going to Gaylord for each season, and it is always extra special and magical at Christmas time!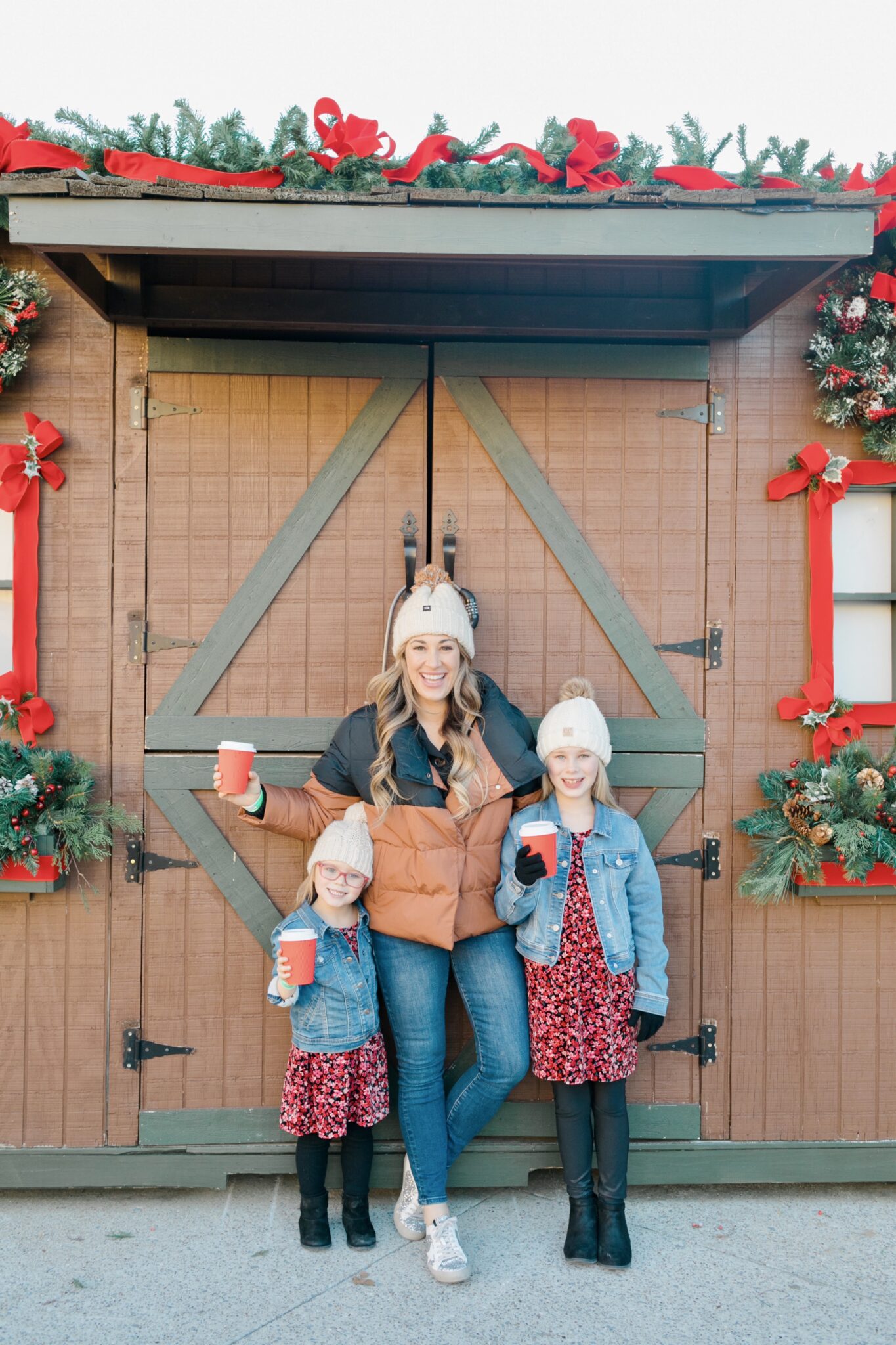 I'm so excited to be teaming up with Gaylord Opryland for today's giveaway! They are giving away 4 free tickets to experience ICE! featuring Rudolph the Red-Nosed Reindeer. Whether you're local or you're wanting to have a little holiday vacation, this is the perfect fun event to do with the kids! To enter, just use the rafflecopter widget below. Good luck! Who would you take with you to Gaylord Opryland ICE! if you won?
a Rafflecopter giveaway