This post is sponsored by Desenio, but all opinions are 100% my own. Thanks for helping me to support the brands I love.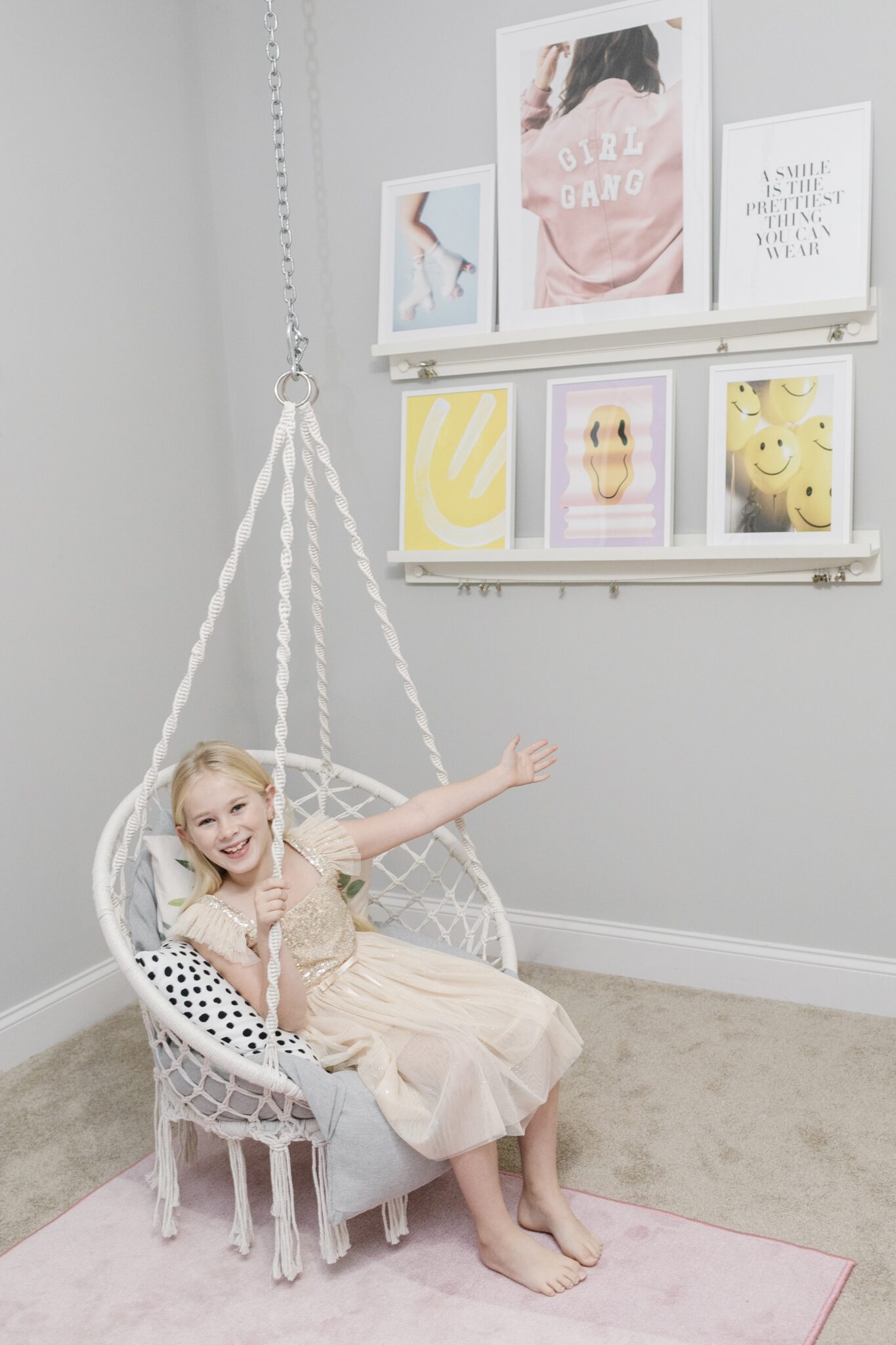 Y'all might remember us installing art shelves in Leighton's room last year and updating her framed pictures in her room here. Well, with her getting older, we recently decided to update her pictures again this year. We added 2 art shelves, one on top of the other, and now it is super easy to change out all her pictures on her gallery wall! Keep reading for a big discount!
While shopping at Desenio online, I found the cutest wall art that I knew Leighton would absolutely love! I checked out this inspiration and started with this Girl Gang picture in the 19 in. x 27 in. size. I thought it was the perfect picture to go in the center of her gallery wall. From there, I grabbed a bunch of smaller prints that coordinated and were perfect for a tween's room.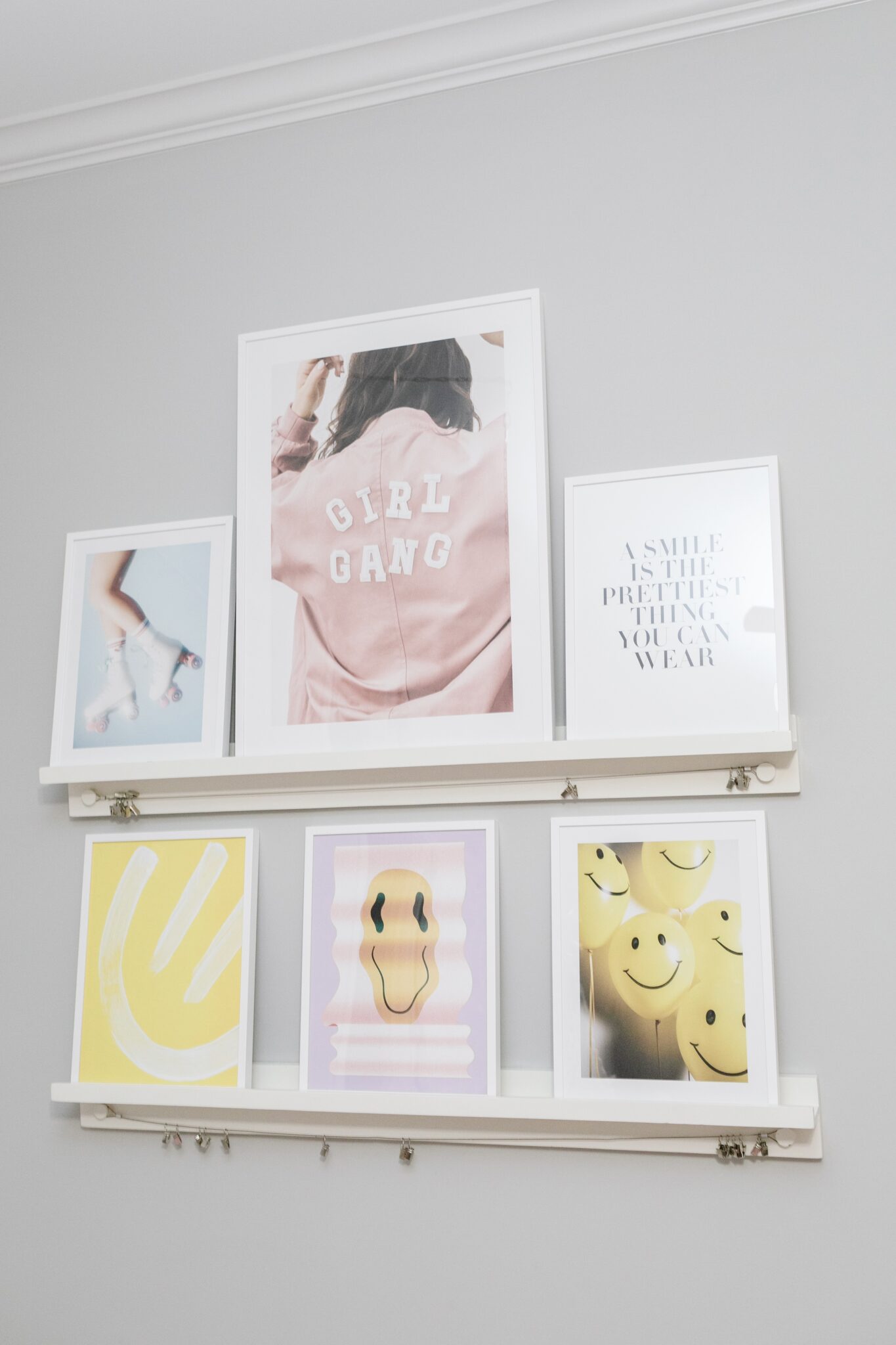 For the smaller prints, I went with the 11 x 15 size. I went with a fun roller skating print, an inspirational print and several smiley face prints. I love the color scheme of them all and how they pair so perfectly together. And you can easily mix and match prints or different sizes too. Desenio also has this super handy gallery wall tool that will help you pick out prints and sizes for your wall so you can see what it will look like up front!
I ordered frames for all of the posters so I could frame them for a clean, finished look. We went with white, but they have several different color options too. You could also leave the posters as is and hang them on the wall. Leighton's art shelves have hooked on them too, so they are perfect to hang more posters from also. That way we can have a mixture of different pictures, framed and some not and different sizes. That is the key to making the perfect gallery wall…mix it up some!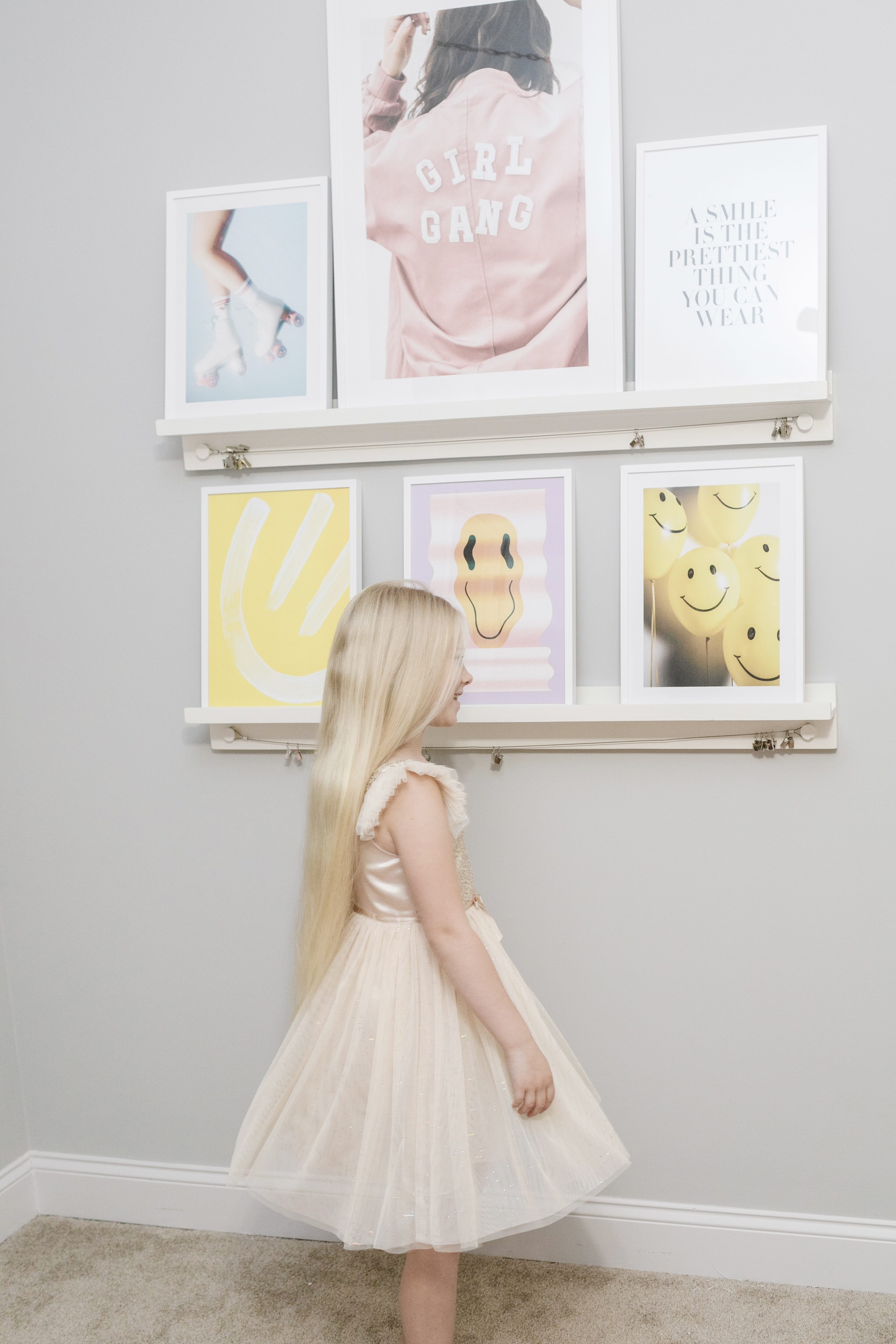 What I love about Desenio so much is that they are very affordable, they have a huge selection of posters and frames, they have fast shipping, and they have prints organized by category so you can easily browse children's gallery wall inspiration and find so many great options that are available on their site. And once you click on a print, it will list other similar prints too. That is how I found most of Leighton's prints to frame. I just love how Leighton's gallery wall turned out!
It was so easy to snag some new posters and just swap out the prints in them on her wall. And now, we have tons of great prints from Leighton's last gallery wall here that we are going to move into Leighton's room since she is getting so big and will be 5 soon! Not only do I love the gallery wall, so does Leighton! She was so surprised when she came home from school with a new updated big girl gallery wall with framed art in her room!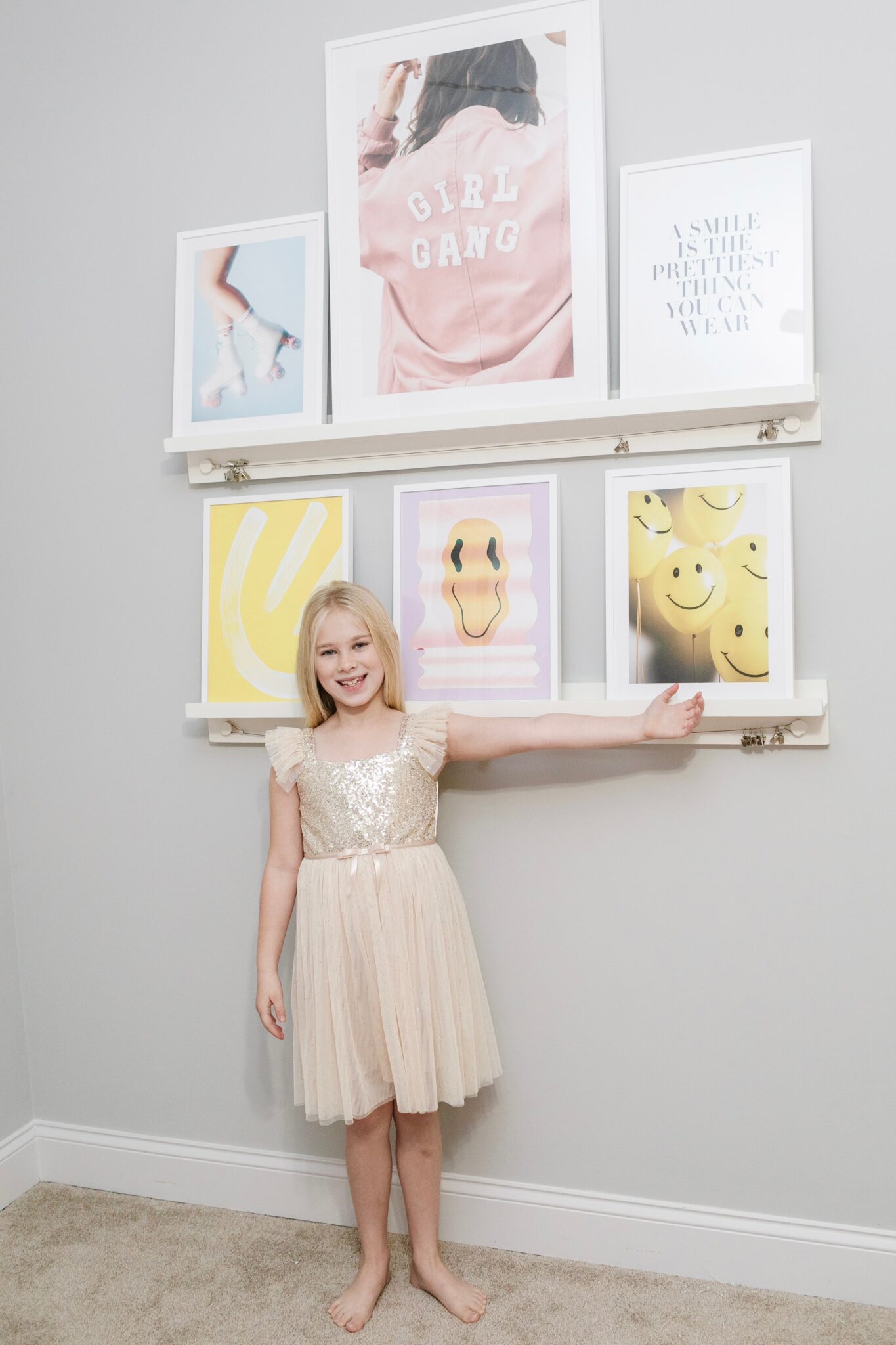 Use the code WALKINGINMEMPHIS for 55% off prints and 10% off frames ant Desenio until November 28th! Have you tried out Desenio? Are you updating your "tween's" room? Let me know all your best tips in the comments below!