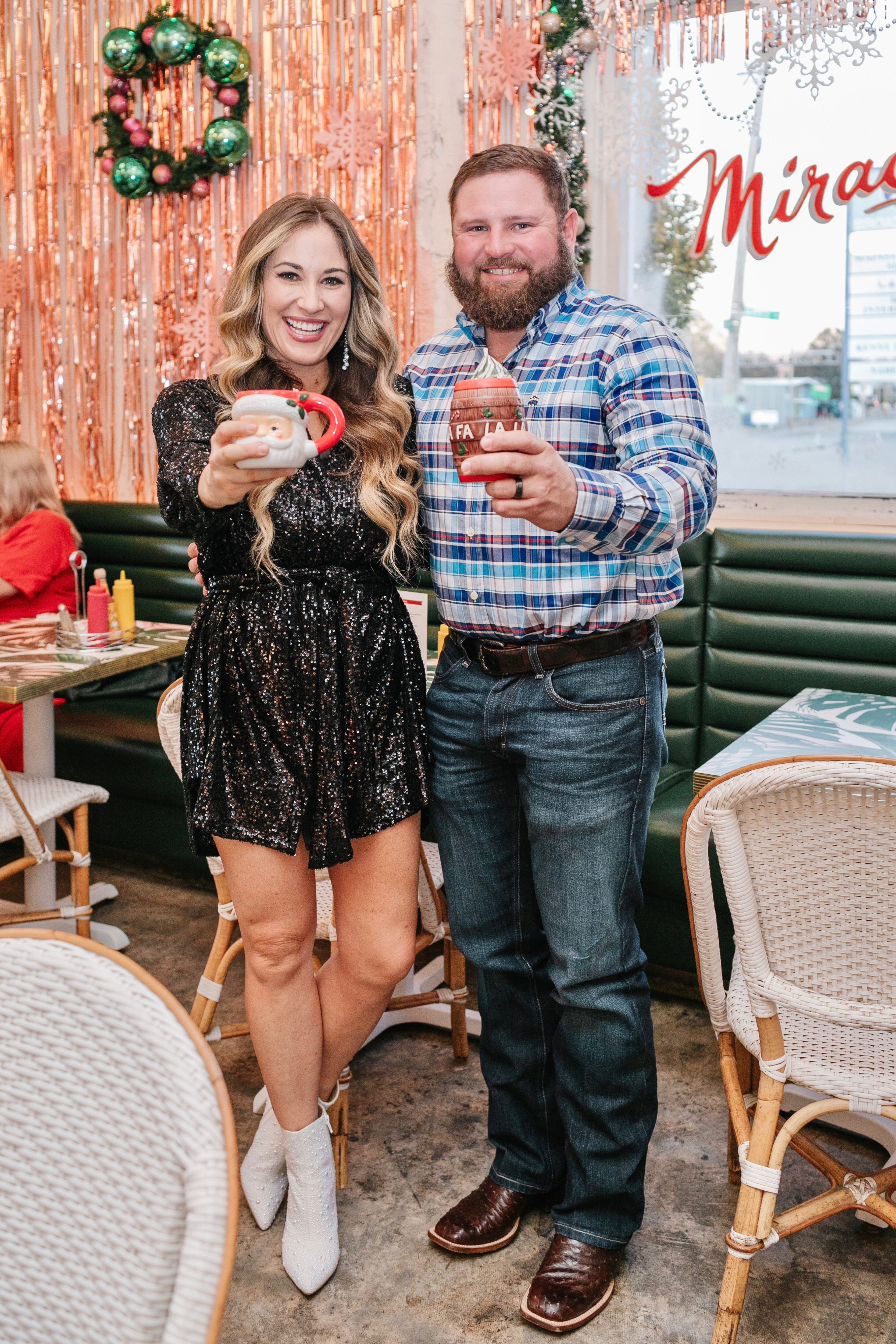 Shop the Look

Y'all know I love Memphis, and I especially love it during the holidays! Whether you have family or friends in town, have kids, or it's just you, I want to share my 10 favorite places to visit in Memphis during the holidays. There are just so many great, festive places that are so fun!
10 Places to Visit in Memphis During the Holidyas
Big Cypress Lodge – It's not just a hotel, it's a Bass Pro too! That means it has a gorgeous Christmas tree in the lobby of the hotel and store, and there is lots of fun shopping to do. And…Santa is also there! We love visiting here each Christmas and Easter too! Plus, it's one of my fave places to visit in Memphis to do some Christmas shopping while the kids are visiting Santa and looking around at all the sights. It's perfect to take the kids!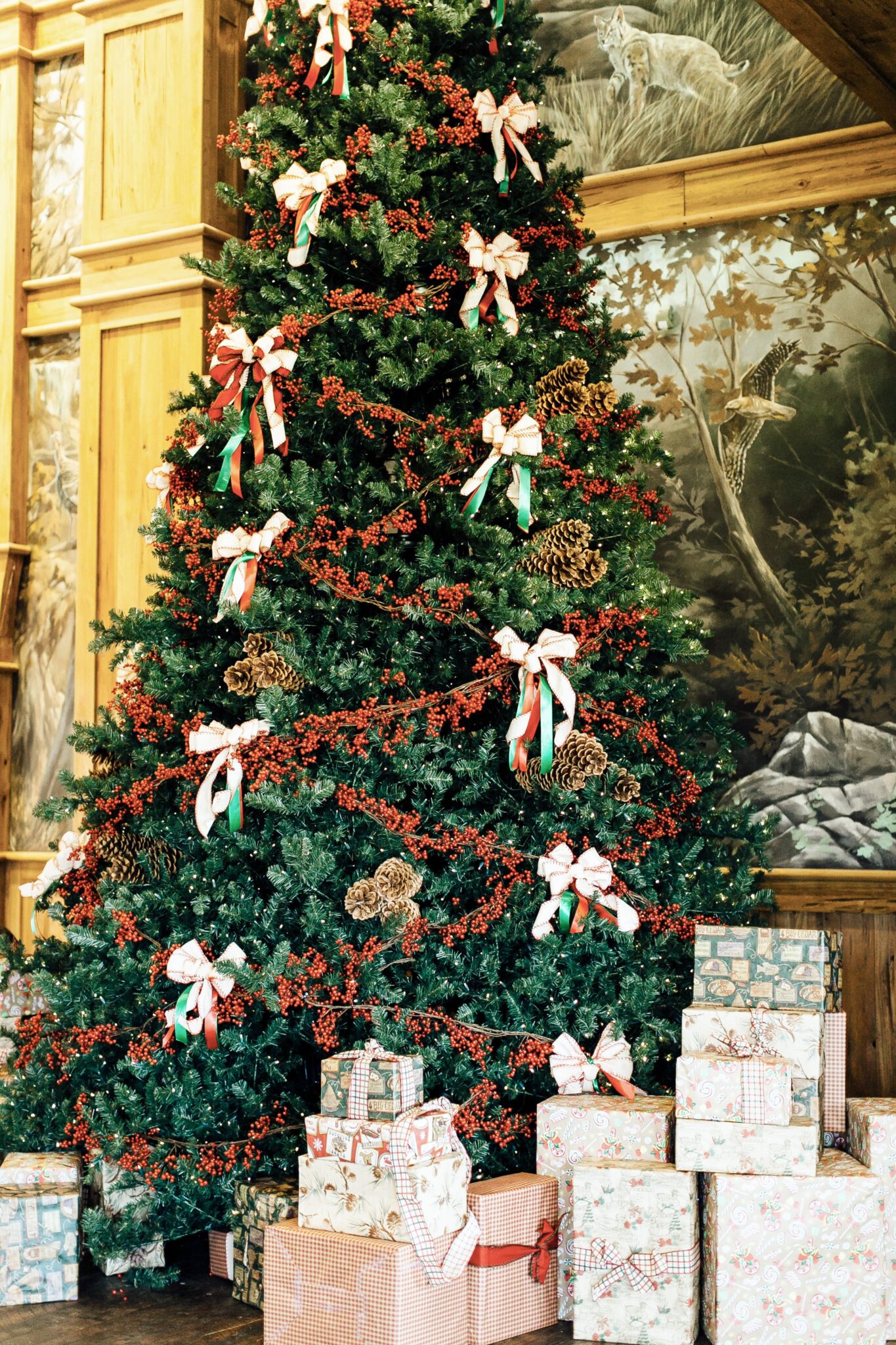 Botanic Garden – We got to check out Holiday Wonders's opening night a couple of weeks ago, and the kids had an absolute blast! It is going on right now, and they have such fun events on different nights of the week from music to Santa to s'mores and fire pits to drinks and food trucks. There are so many different themes, and they are perfect for families or date nights.
We took Leighton, Amelia, Grayson, and Matt's parents while they were in town. We all got hot chocolate. The girls played with light-up hula hoops and made Christmas ornaments. And Grayson loved running through the lights and playing in My Big Backyard there. It was a fun night for all of us!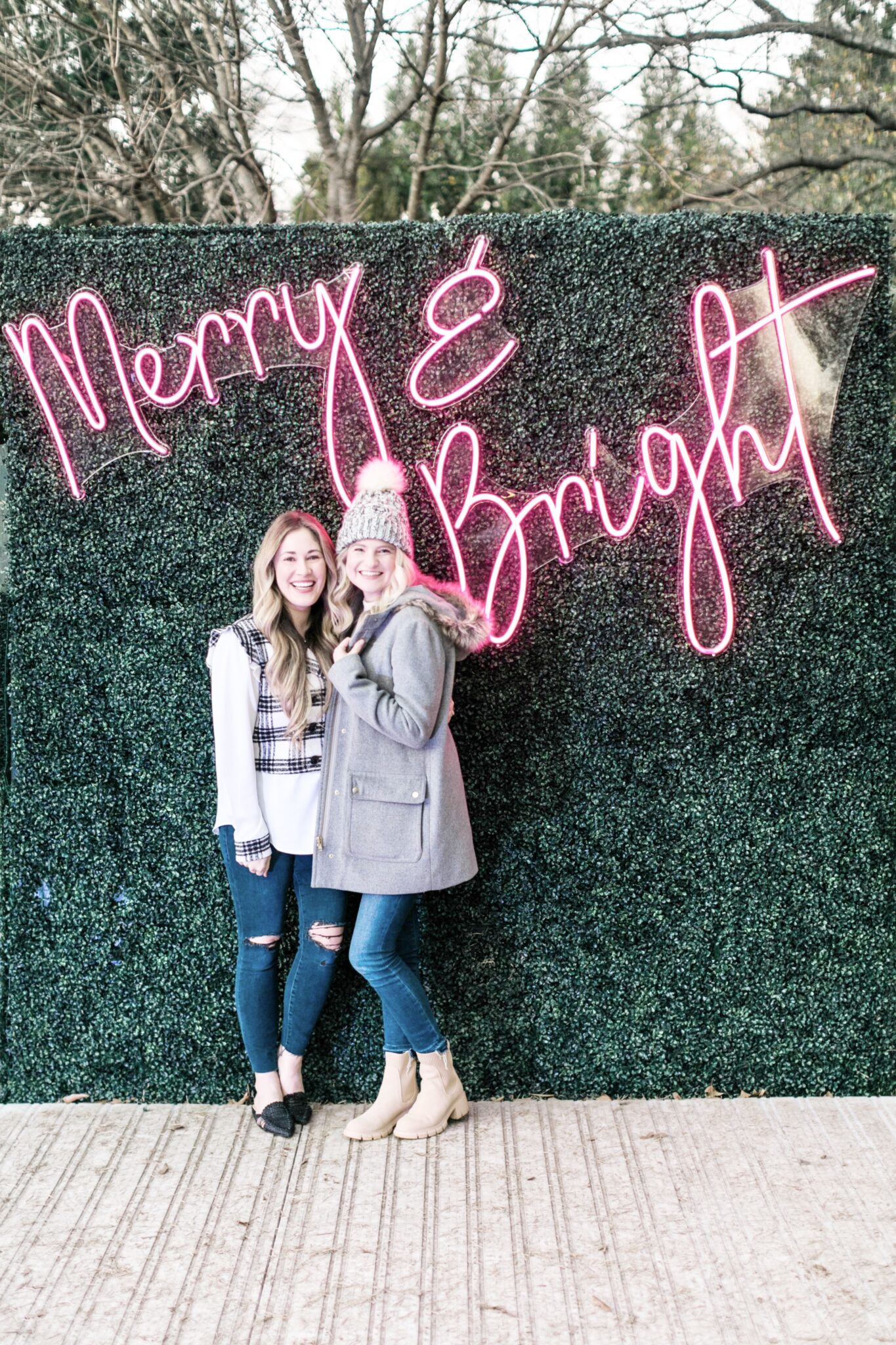 Broad Liquor Store – While I always love this restaurant, I especially love it this time of year! Right now, they have a fun little holiday pop-up, Miracle on Broad, and it is decorated for Christmas. It is so cute both inside and out! And the food and drinks are always so good! Grab a friend, your significant other, or the kids, and head over for brunch. We've already been twice, and we will definitely be back several more times this holiday season.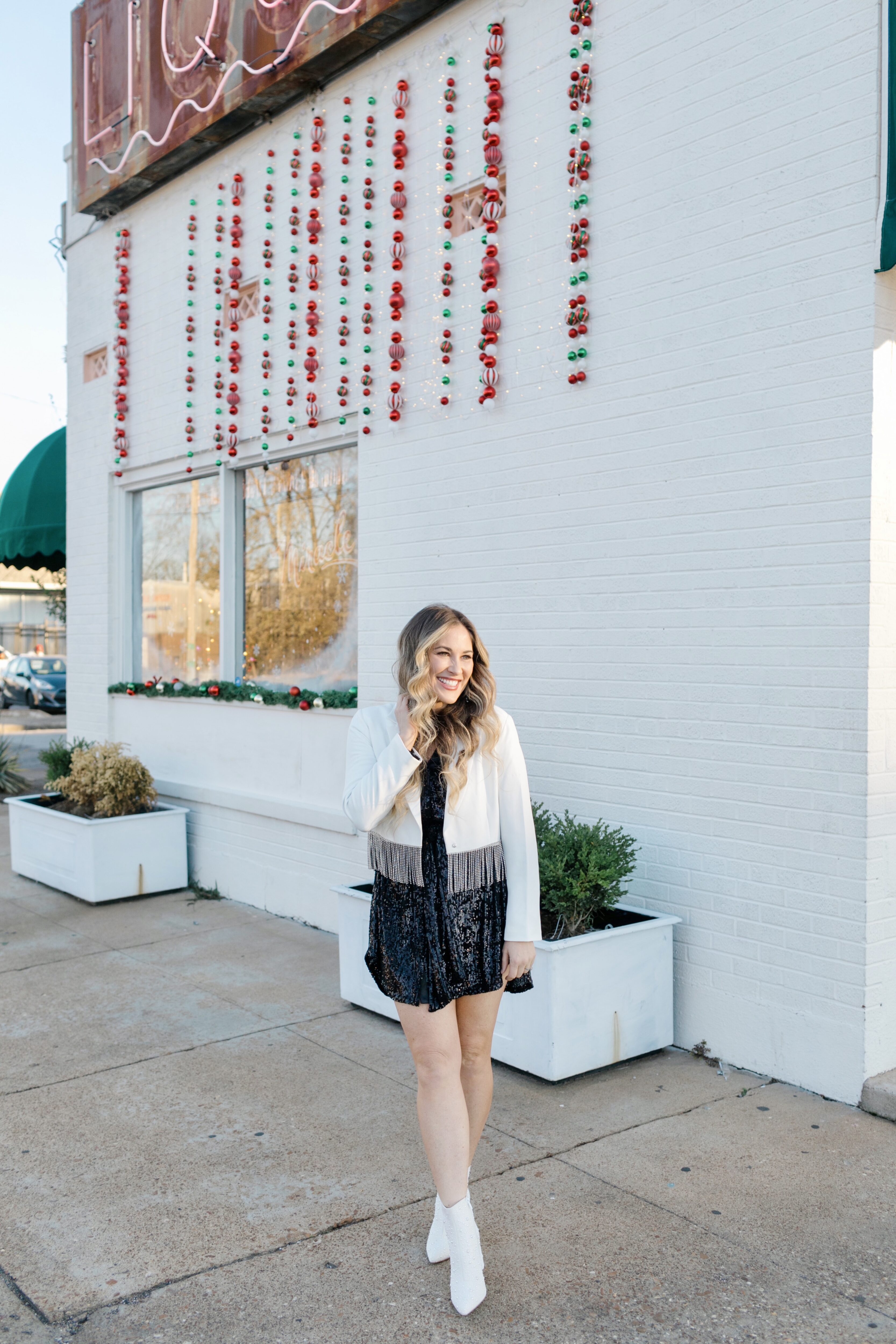 Graceland – Why have a white Christmas when you can have a blue Christmas?! Graceland is Elvis' home, and not only is it a fun place to visit and tour, but it is also decorated for Christmas right now. They also have some special events and fun Christmas music on select days. Matt and I love going, but if you have older kids, they would also love it too! I am planning on taking Leighton soon and think she will love it. Graceland is even more special at Christmas time with all the decor!
Memphis Zoo Zoo Lights – Zoo Lights is going on right now, and it is a must-see! The kids always love seeing the animals at the zoo, and it's even more special this time of year with all the Christmas lights! This is a must-do for families especially! We already have our tickets to go next weekend with Grayson and my parents, and we cannot wait for Grayson to see it for the first time. They also have ice skating there. How fun! Zoo members get a discount on these tickets too. Make sure you add it to your list!
Orpheum Theatre – I took the girls a couple of weeks ago to see Grinch at the Orpheum, and it was SO GOOD! We all had a blast! They also have the Nutcracker there soon, and we will be back! Make sure you check out one of their great holiday performances. The Orpheum is even more magical this time of year!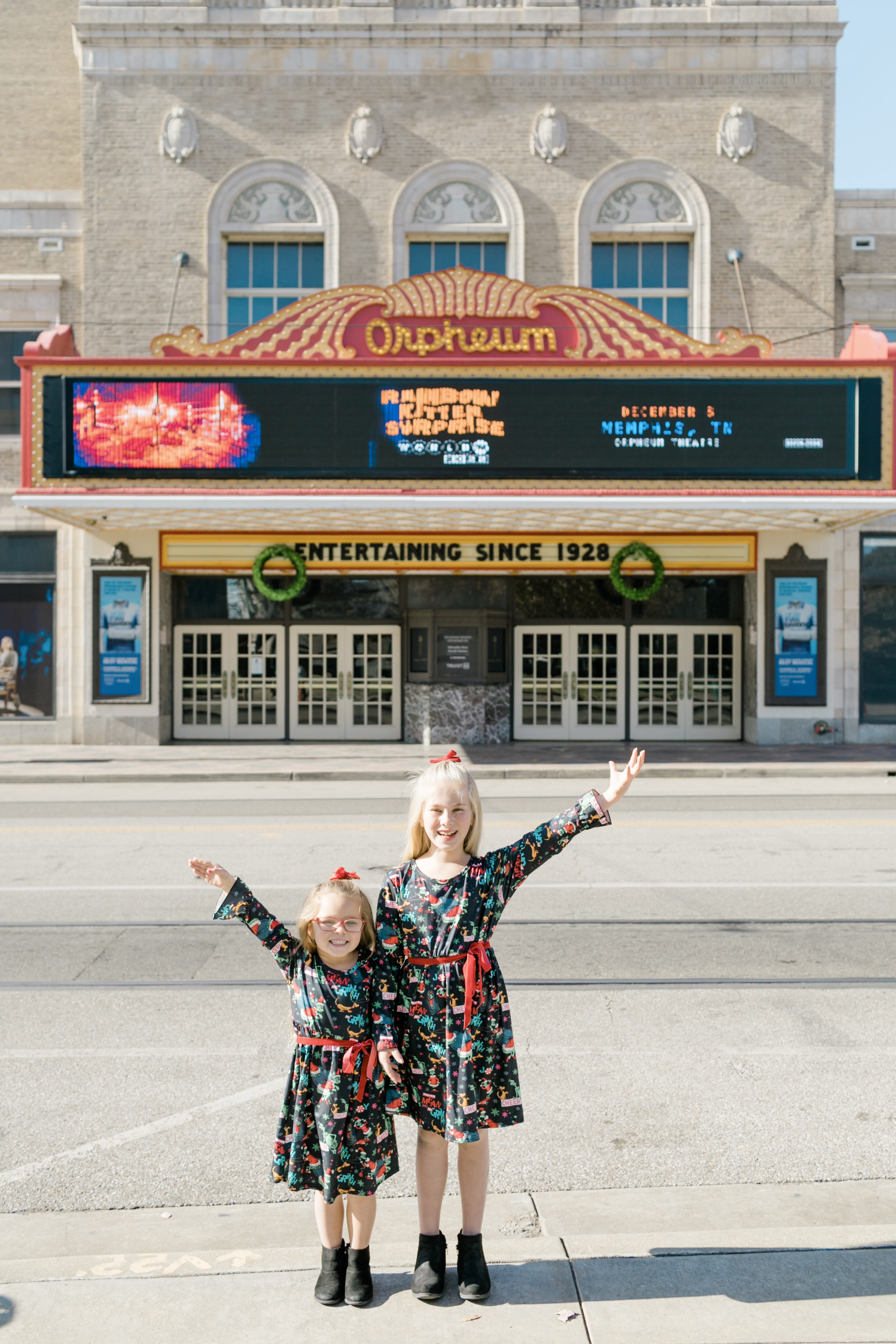 Peabody Hotel – This is my favorite hotel in the Memphis area, especially during the holidays! It has a gorgeous Christmas tree in the lobby, and you can enjoy the piano music, the ducks, food, and drinks right there in the lobby. This year we are going again for NYE, and we are so excited! This hotel is great for couples or families as the kids always love watching the duck march!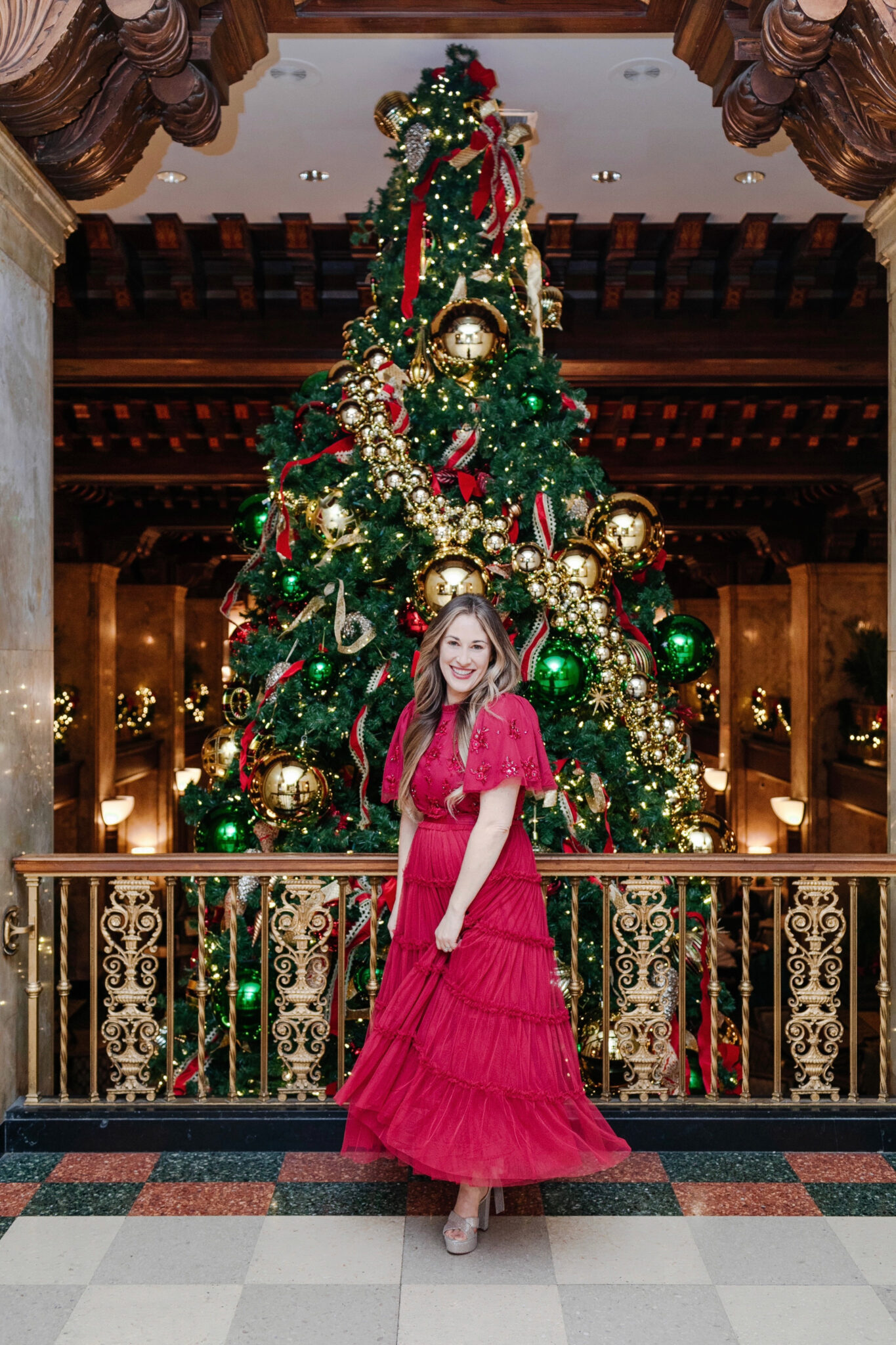 Pink Palace – Home to the Enchanted Forest this time of year, the Pink Palace is always one of those places we have to visit during the holiday season! They also have the Giant IMAX Theater, and we love to visit and watch movies with the kids on the big screen. They are doing some fun movies and events like Elf, Polar Express, and National Lampoon's Christmas Vacation. Walk around the festival of trees and look at all the trees and characters with the family, and don't forget to get a picture with Santa too!
Priddy Farms – We always visit Priddy during the holiday season. We love to let the kids play outside, buy some treats and check out the gorgeous trees. Even if you buy artificial trees (like we do with us all having allergies), they have so many great, fun-filled activities there for the entire family at a great price! We love visiting this time of year!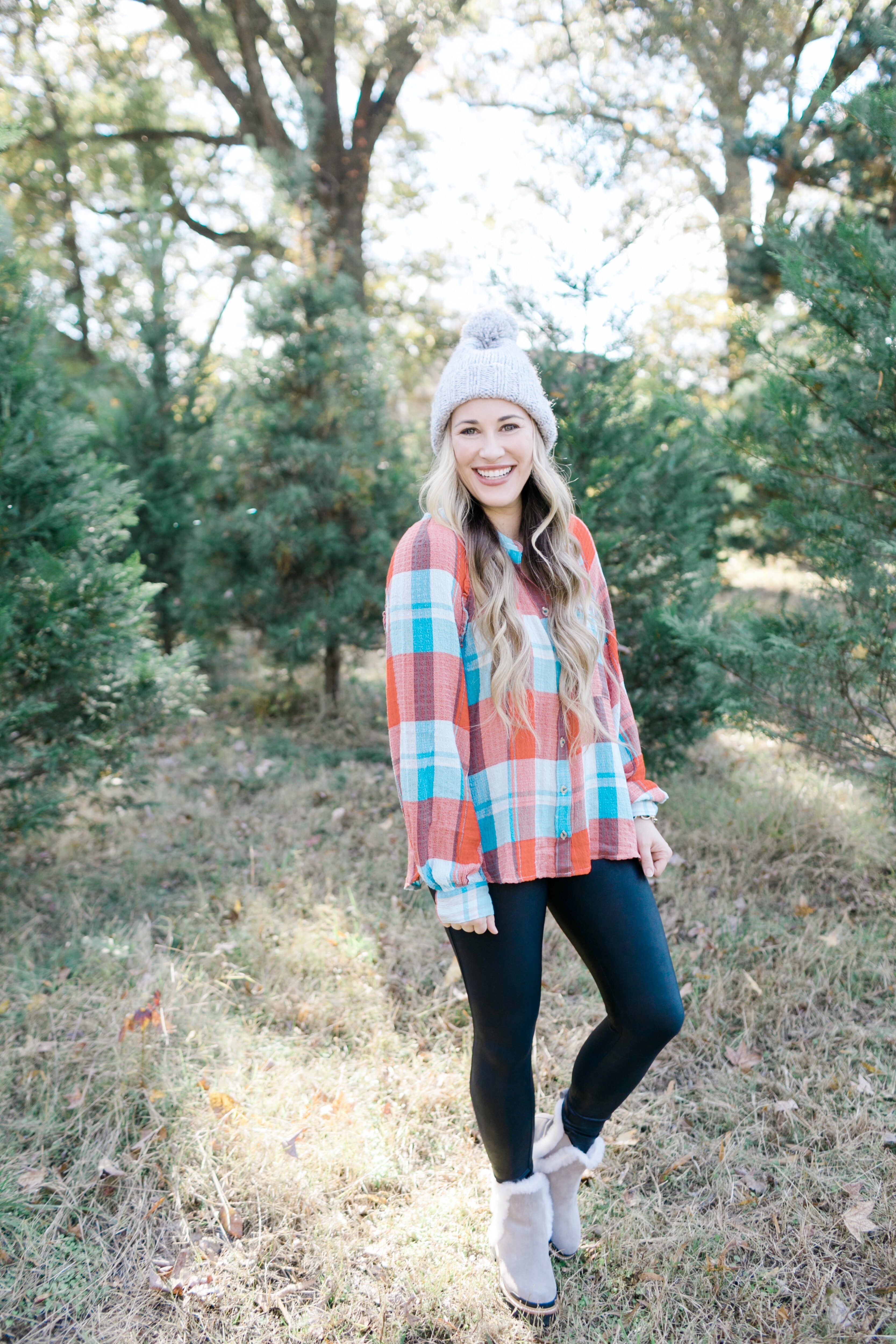 Starry Nights at Shelby Farms Park – If you prefer to see your lights while in the comfort and warmth of your own vehicle, then Starry Nights are for you! Grab a hot chocolate and snacks for the kiddos, tune your radio onto Christmas music and drive through and see over 3.5 million Christmas lights at Shelby Farms. We do this most every year with the kids, and they love it! And we love the convenience of it.
Tiger & Peacock at Memphian Hotel – Tiger & Peacock is one of my favorite rooftop bars in Memphis! Don't worry, it has a large indoor area including a Champagne room. It is such a fun spot, and it's the perfect spot for this festive time of year. It's in Overton Square, which is such a great location and within walking distance of great shops and restaurants. We love coming here during the holidays to have a drink and have a fun night out with friends. If you have family or friends in town, it would be a great place for them to stay also. We have taken the kids to the hotel, and they love it. Just know that Tiger & Peacock is 21 and up.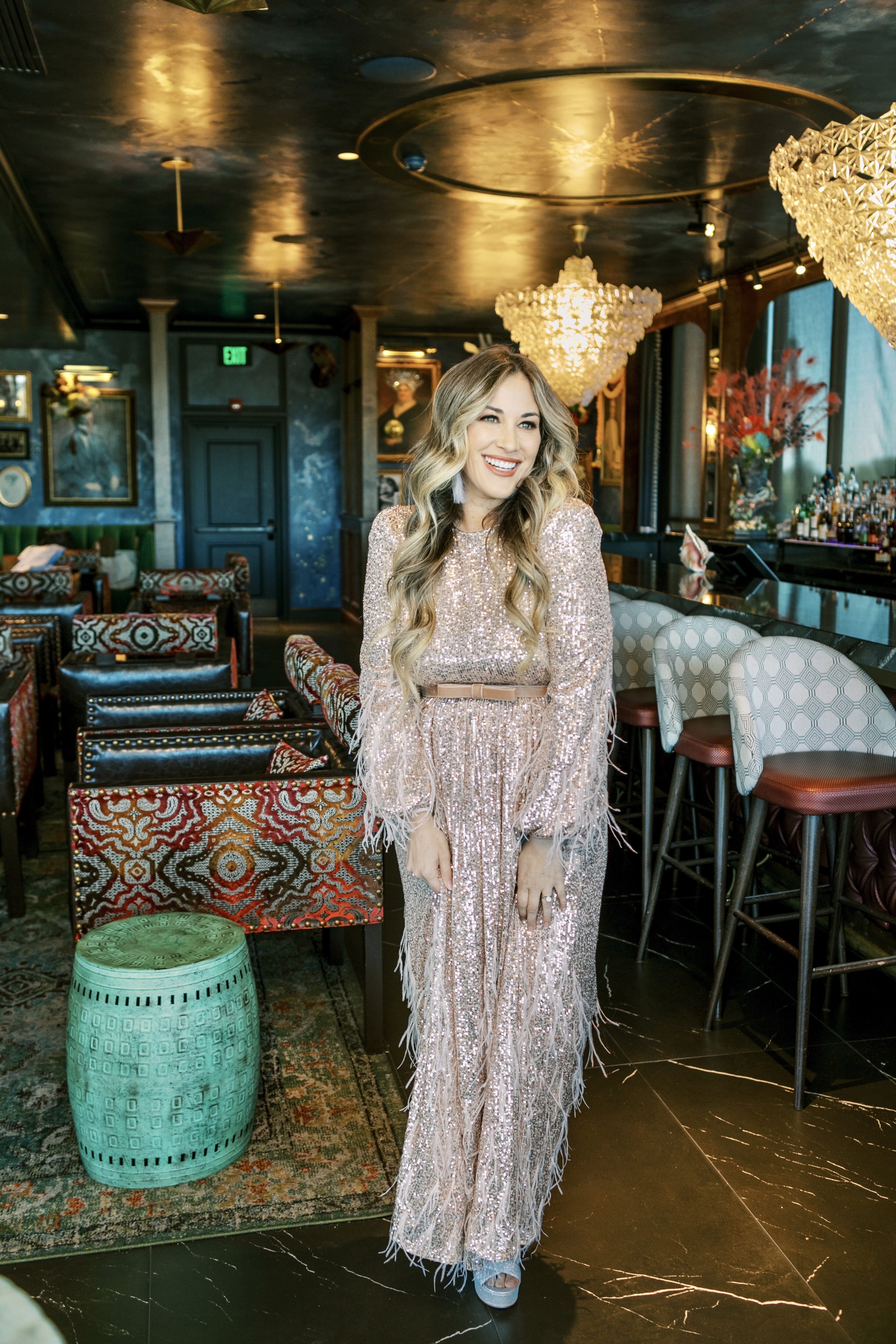 Have you been to any of these places? Which are your favorite places to visit in Memphis?