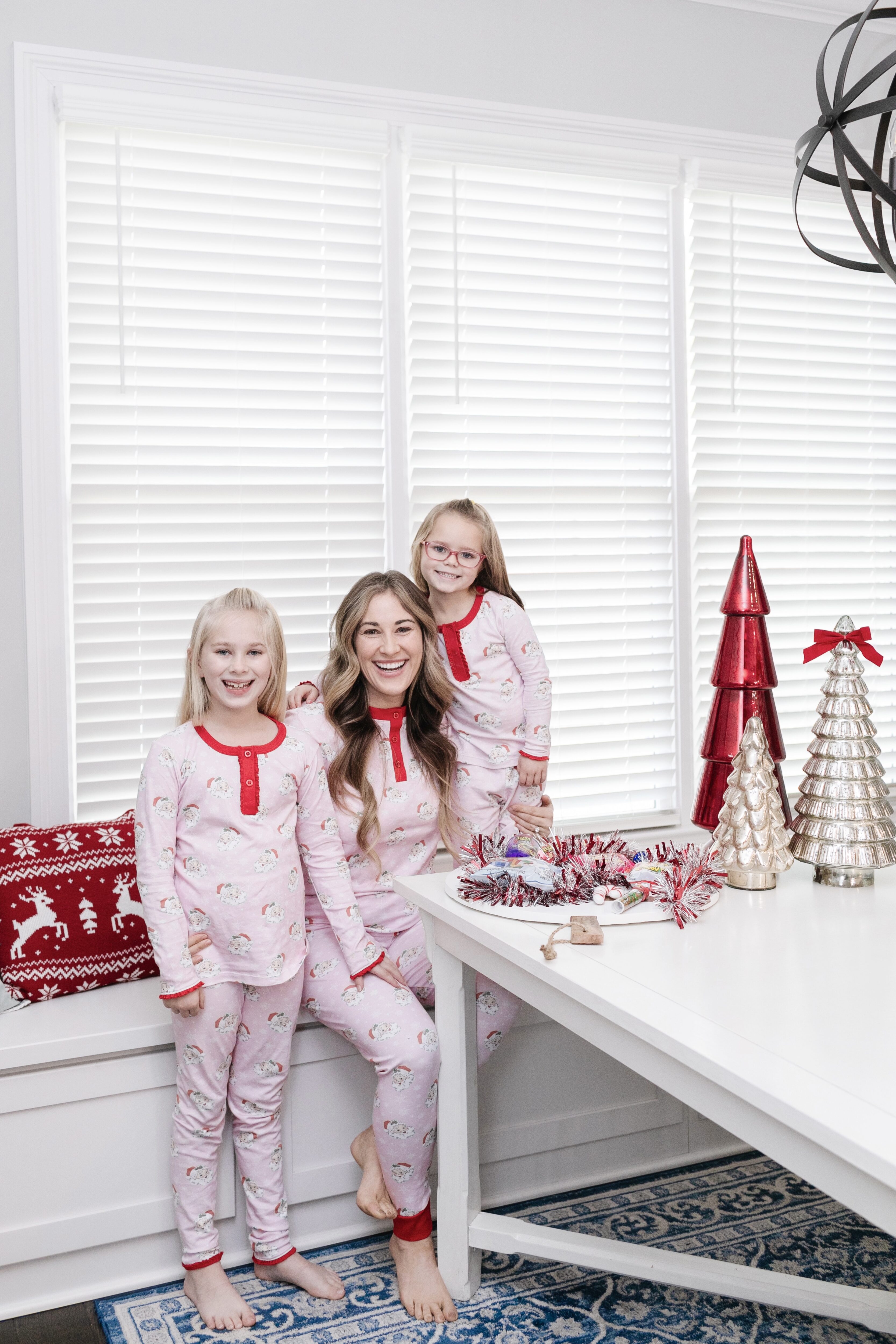 Shop the Look

It's the holiday season, and that means it's time to start celebrating! As a kid, do you remember how magical this time of year was?! Well, I want to make my children feel that way too. And honestly, we are never too old to have a fun, magical Christmas season while also remembering the true meaning of Christmas! I'm sharing my 10 favorite Christmas traditions I do with my kids each year.
10 Christmas Traditions to Do With Your Family
1.) Visit your favorite tree farm. We love going to Priddy Farms every year! They have a great selection of trees, tons of games, animals, inflatables, and a train for the kids to play with. And the owner is so nice. It's such a great place for the family!
2.) Make a gingerbread house together and then eat it. I took the girls to Gaylord Opryland a few weeks ago, and we had so much fun decorating a gingerbread house. The girls loved it, and then they finished eating it! Lol. Then we had to get a picture with the gingerbread man.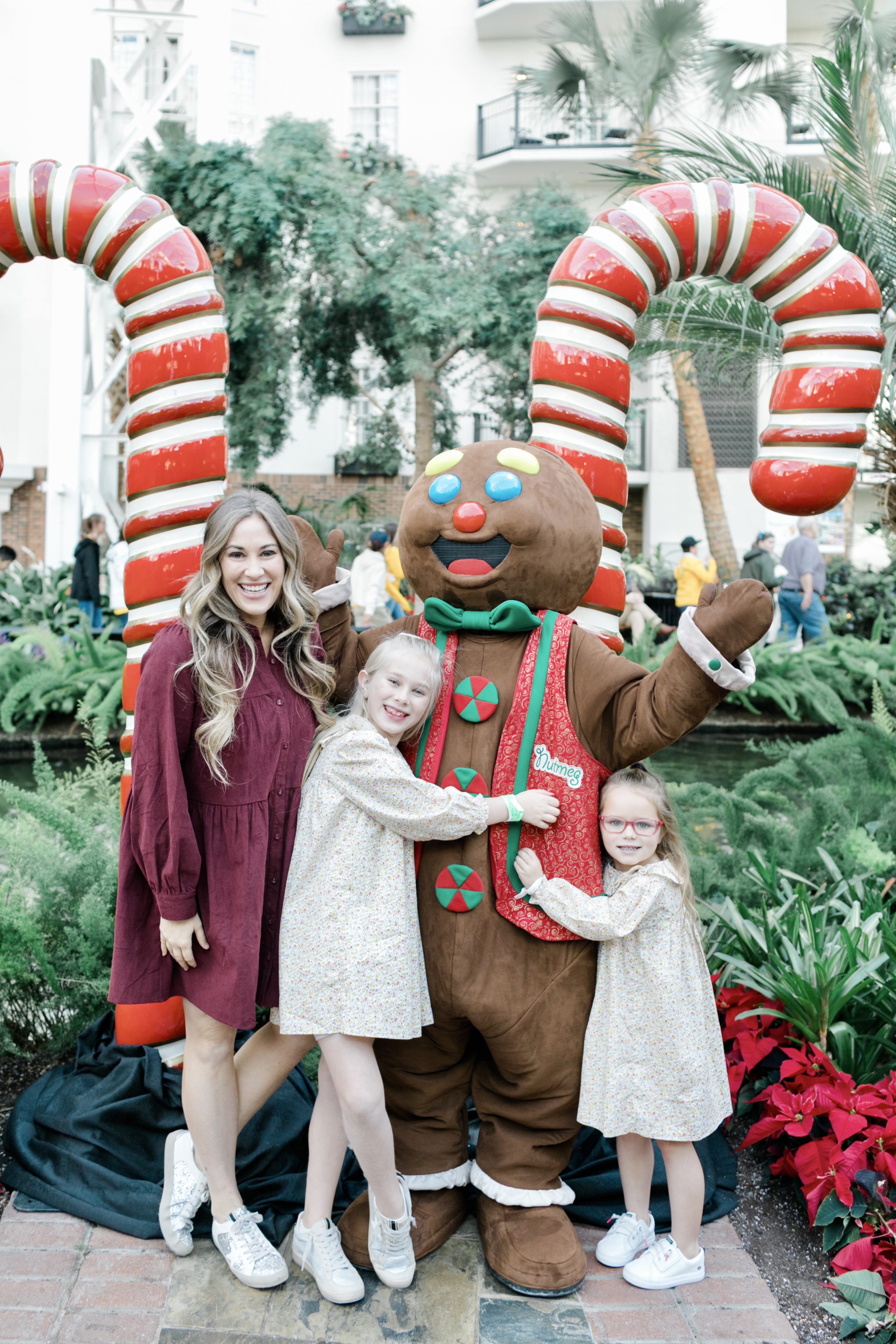 3.) Go to your local Christmas parade. I took Leighton last week to the Collierville parade, and we had so much fun! We went to St. Patrick's and parked there. They have a dozen food trucks and a stand selling hot chocolate. It was such a nice night, and it was perfect for the entire family! There were so many fun vehicles and firetrucks and marching bands and twirlers and cheerleading squads and tons of lights that the parade was filled with. I can't wait to take Grayson next year when he is a little older and will sit still. = )
4.) Go ice skating together. While at Opryland, I took the girls ice skating. They did so well for the first time! Leighton skated and pushed emails around in the chair. I was so proud of Leighton skating! And then Amelia got up and skated some on her own too. She did great! And they begged to ice skate every day we were there. That's how much they loved it. I'm taking Grayson skating this weekend at the zoo and am so excited!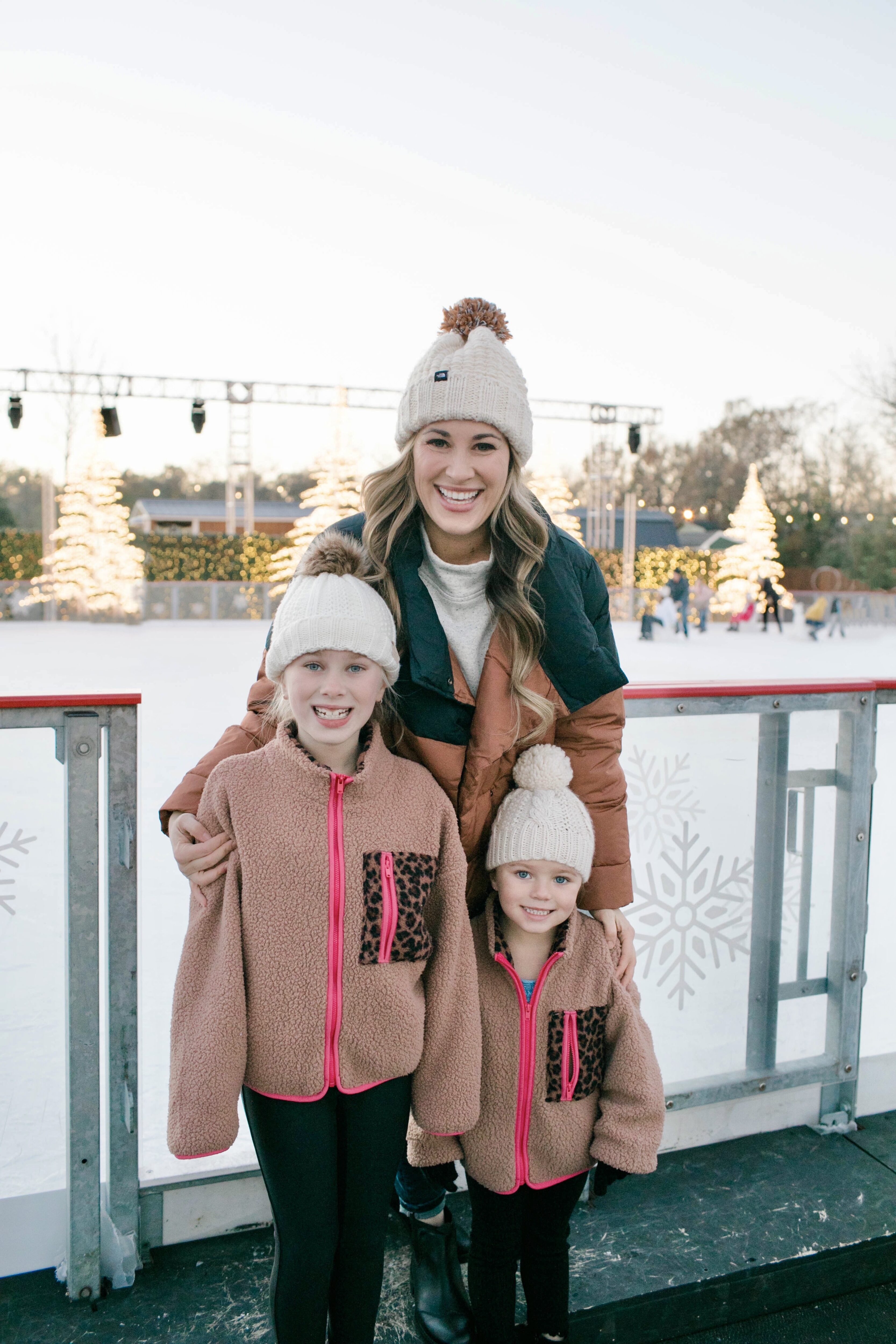 5.) Drive around and look at Christmas lights together. We did this last week after the parade. Our little town has so many great light displays. We even drove around the square and looked at the tree and all the lights on the train in town too.
6.) Make sweet treats and cookies in your matching Christmas pjs, and then leave them out for Santa. Matt, Grayson and I made cookies together. And the girls and I made some brownies and a fun candy board. The girls don't have much of a sweet tooth anymore, but Grayson seems to love "choch-late" lol!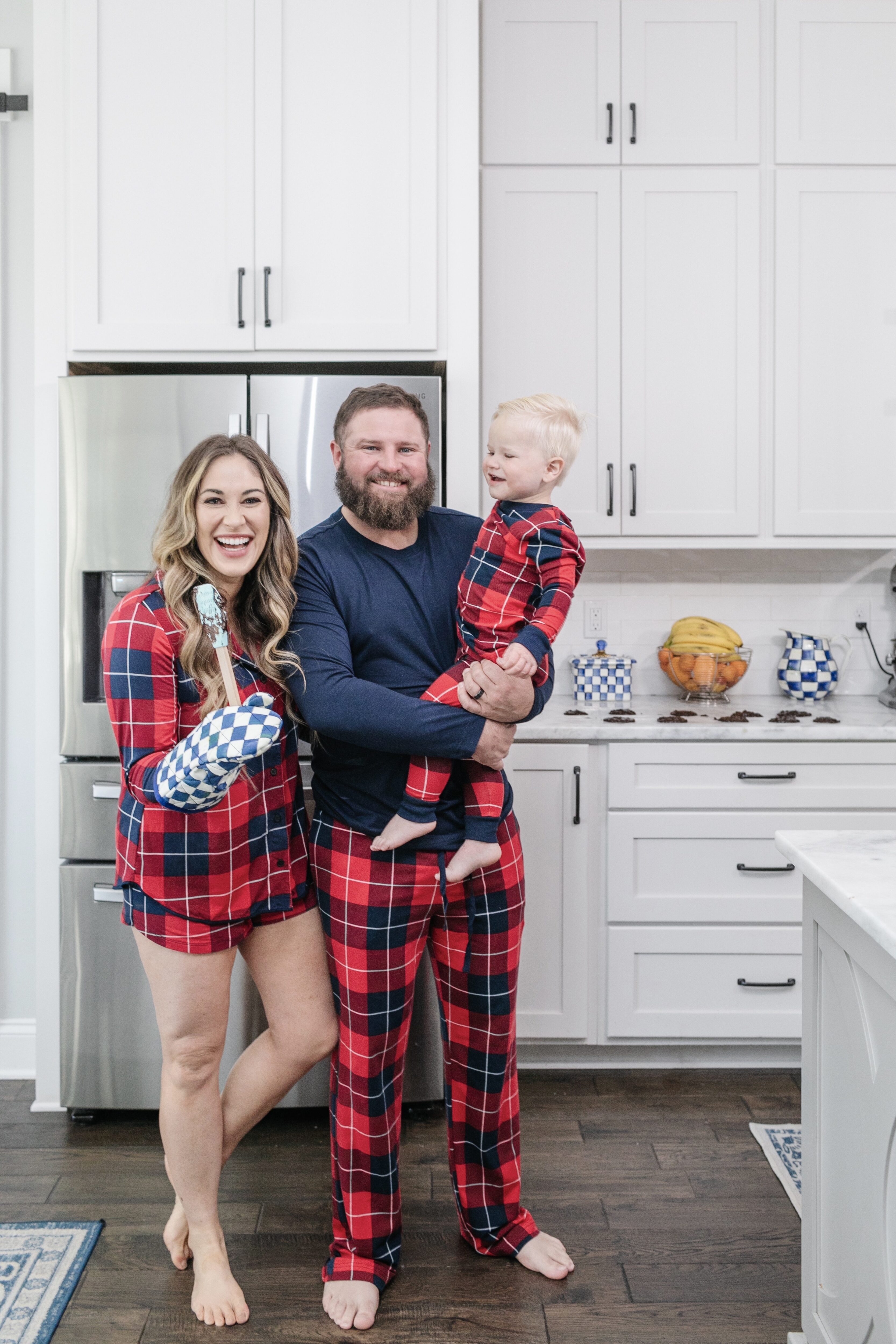 7.) Listen to and sing Christmas songs together. We have been listing to some of my favorite classic Christmas songs on Apple Music in the vehicle. And while at home, Alexa has been helping to get us in the Christmas spirit with all the holiday music we could ever want!
8.) Watch Christmas movies together while drinking hot chocolate. I took the girls to see Grinch live at the theatre, and we have been watching Home Alone on repeat. And we are almost in double digits on cups of hot chocolate. It has been a fun December already!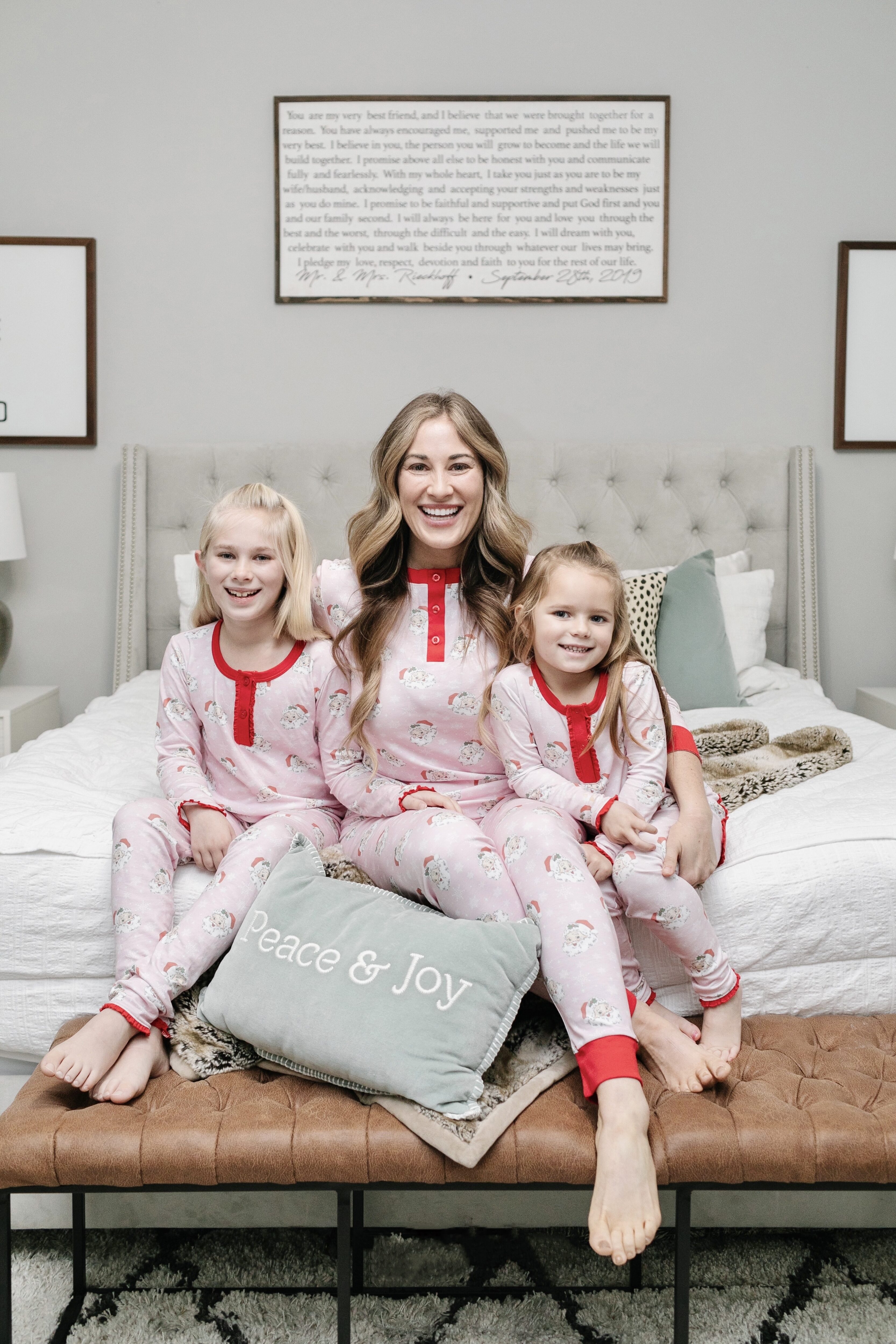 9.) Make Christmas cards or gifts together. Leighton helped me pick out the cards, seal them and put stamps on them. And Grayson helped me put them all in the mail slot at the post office. It was so cute, and they loved being a part of it!
10.) Attend your church's Christmas service. We are going to The Life Church next weekend for the Sound of Christmas. It will be a night of Christmas music and the message and will be so much fun! It is best for ages 6 and up, but they offer childcare also. No matter your kid's age, get out and get to church this holiday season. You will definitely want to make sure your kids are reminded of the true meaning of Christmas this holiday season.
Will you be doing any of these on my list this year? Do you have any great Christmas traditions? Leave them below!