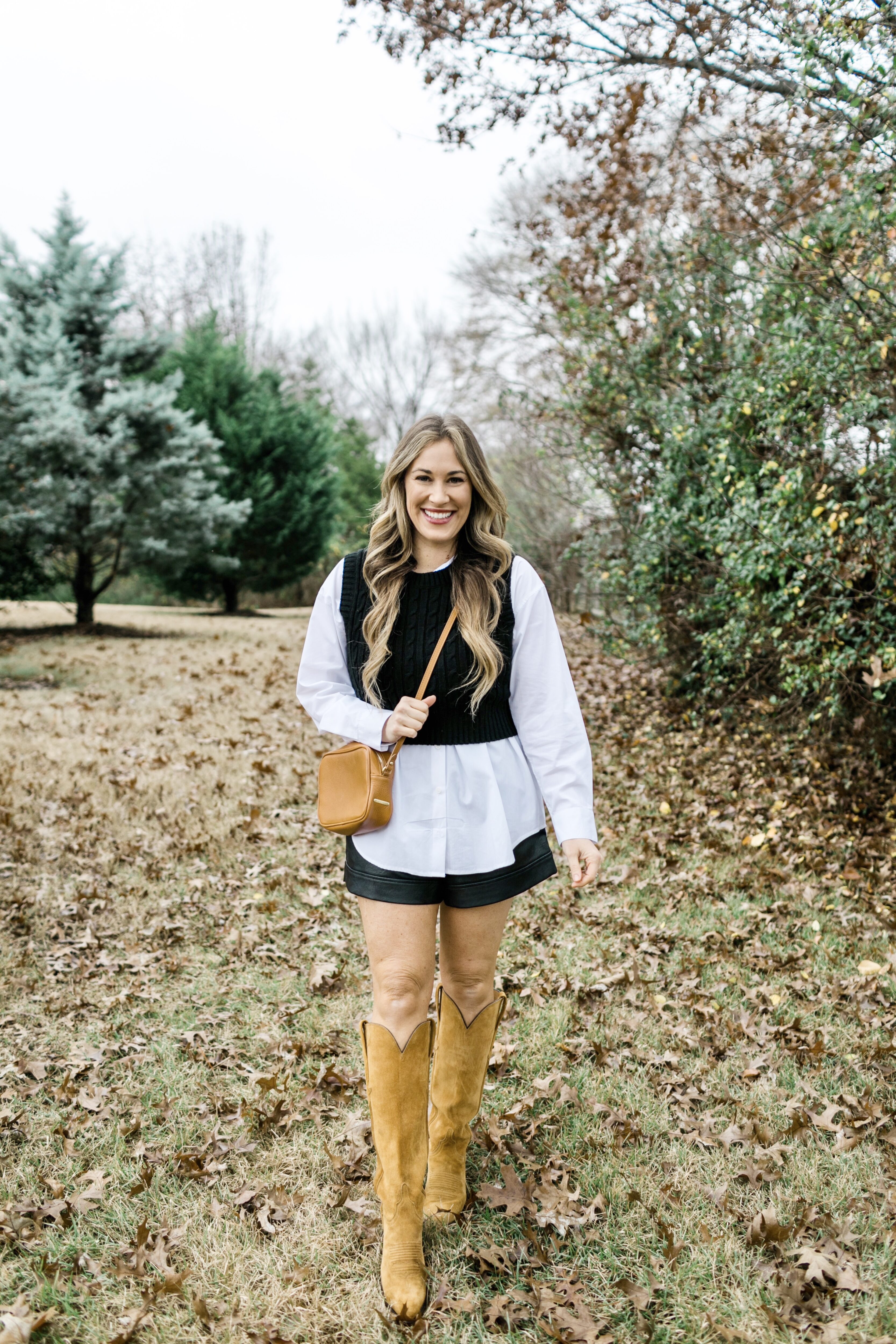 Shop the Look

I have had this sweater vest for the past year, and it has been a favorite of mine! I have loved pairing it with skirts, shorts, jeans, leggings, and even dresses. They aren't going anywhere anytime soon, so if you're a fan, now is the time to hop in on the trend! Keep reading for some of my favorite tips to get in on the sweater vest trend.
How to Style a Sweater Vest
1.) Pair it with a classic button-down shirt. Sure, this might be a classic, but that's for a reason. You really can't go wrong by pairing your sweater vest with a classic dress shirt. You can easily make it look more of the moment depending on what you pair it with, leather shorts, leather leggings, or flare jeans. Make it fun and make it you!
2.) Choose a cropped sweater vest to elongate your body. Personally, for me, I love the cropped vest option. Oversized ones are really in style right now too, but they just make me look even shorter. A cropped one works better on me without overwhelming my frame.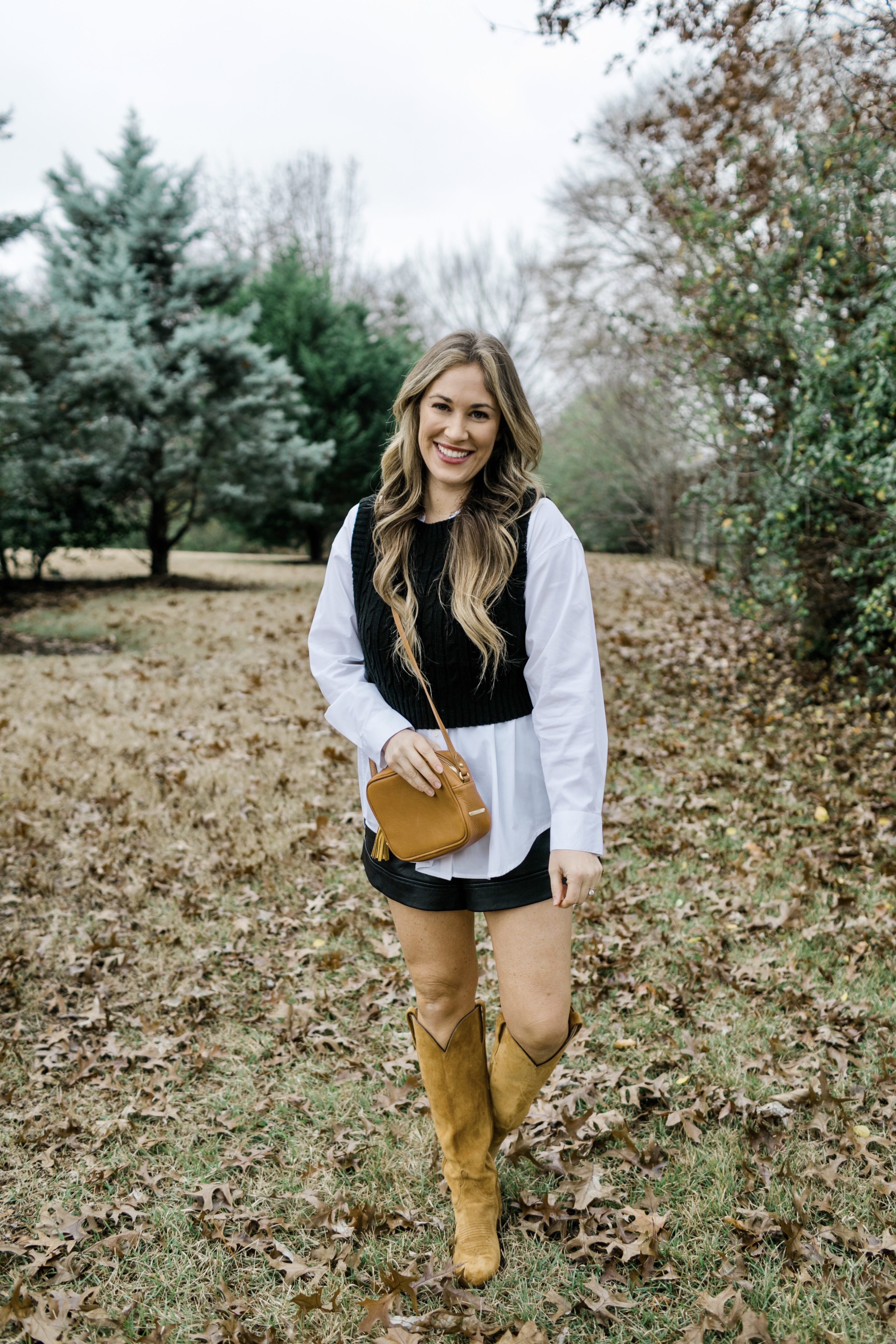 3.). Choose your color or print based on your style. Colors, stripes, patterns. Anything goes, but since I wanted to dip my toes in the trend at first, I went with a classic and neutral black sweater vest. Bonus, I have gotten tons of use out of it thanks to it being neutral! I've had my eye on a pretty blue one and a pretty pink one too though!
4.) Layer it all on! A cropped vest over a white button-down over some leather shorts paired with knee boots with a crossbody bag on top. Sweater vests are all about layering, so don't shy away from piling the layers on. That is what is so appealing about a sweater vest. The layers are visually appealing by adding interest, and bonus, it will keep you warm on those cold winter days!
5.) Mix it with some volume. See how I mixed my vest with an oversized white button-down? Don't be afraid to add some volume to your look, whether it be the vest itself or whether it be a layer underneath. This vest would also look SO great paired with a flowy winter dress.
My Sweater Vest Look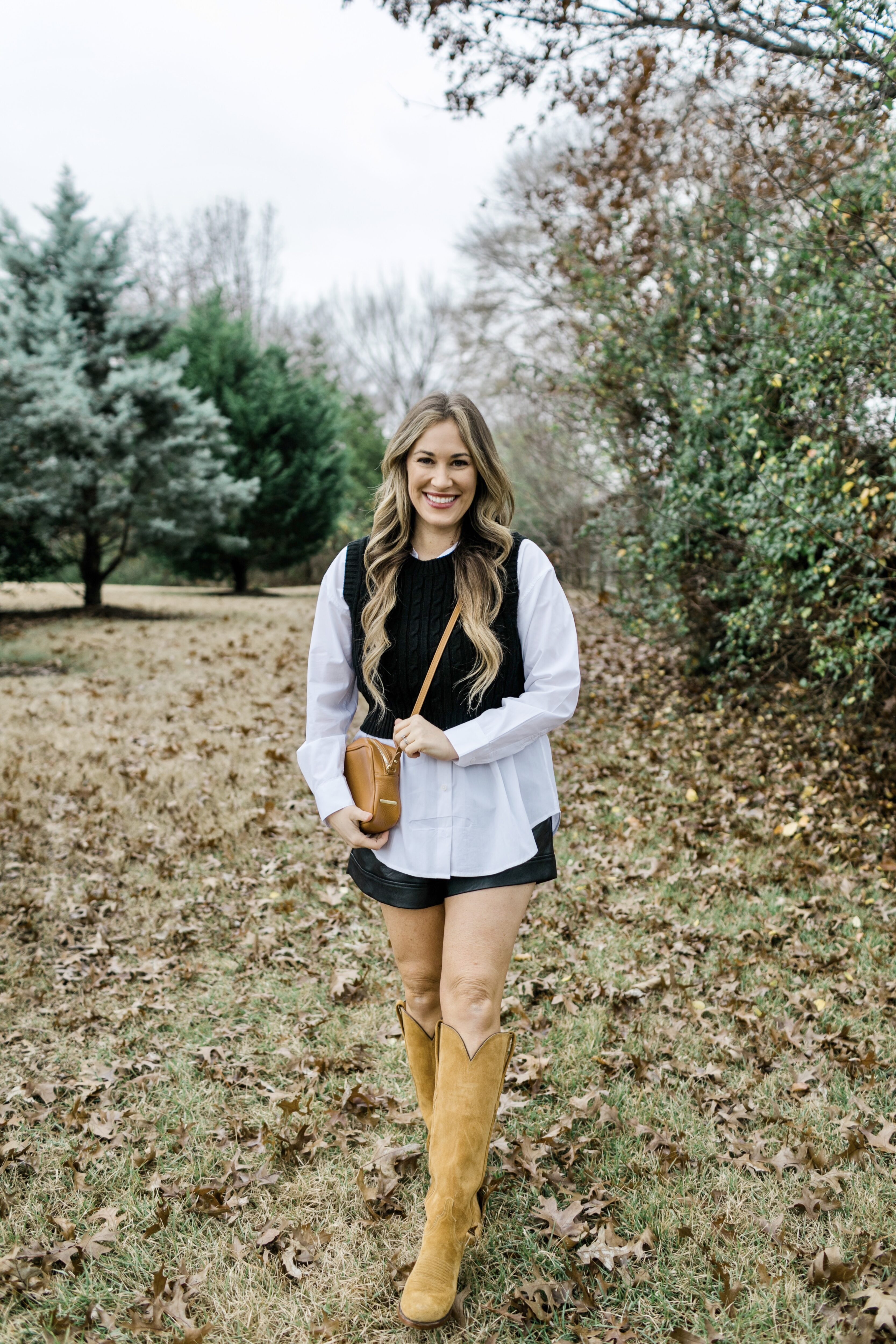 What do you think about the sweater vest trend? For me, it takes me right back to Clueless in the '90s, and I love it! Just be sure to have fun, make it you, and make it 2022 or 2023. = ) Fashion these days is about what makes you happy and what works for you. = )