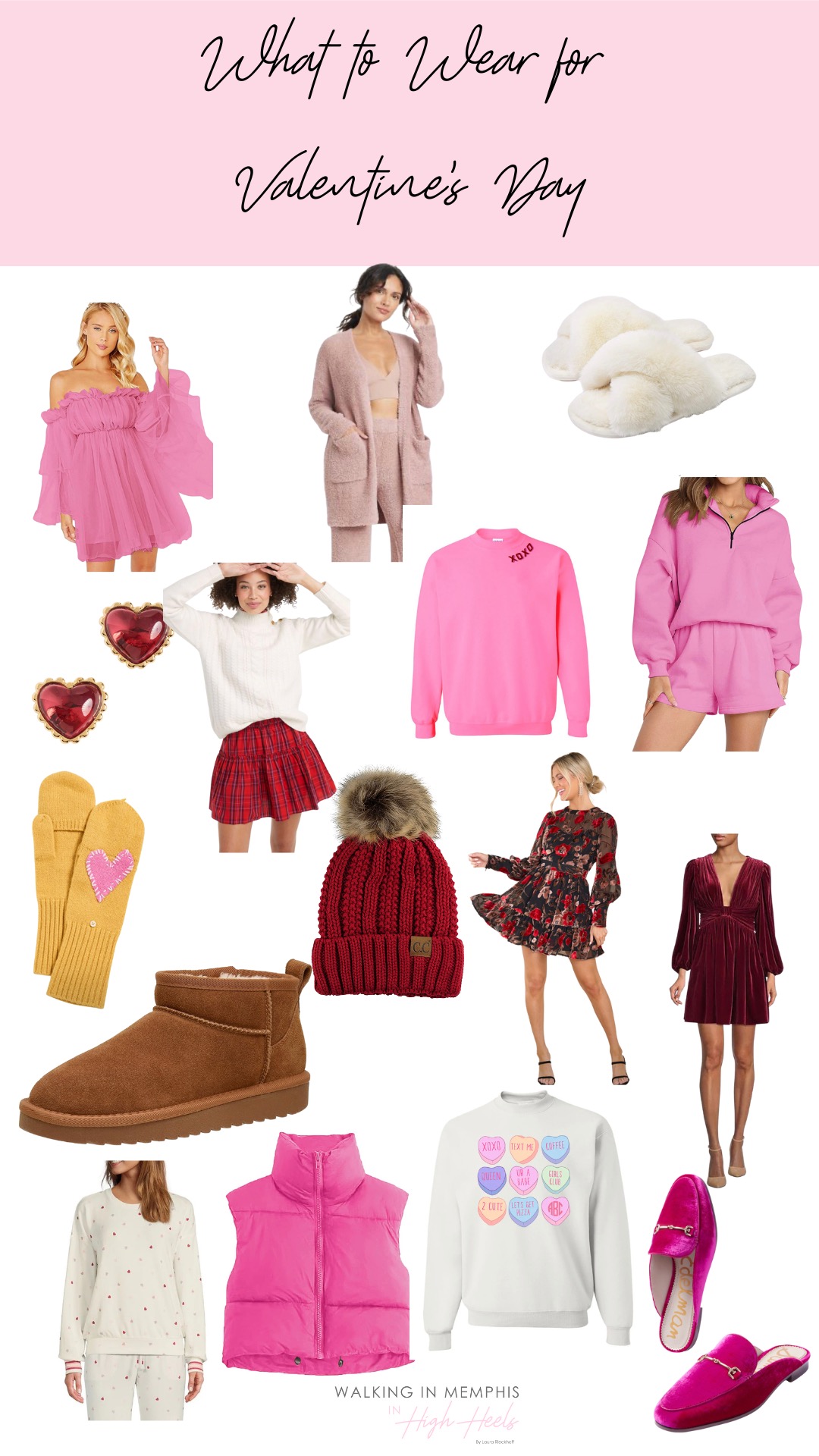 Shop the Valentines Day Outfits

This Valentine's Day, I plan on having a nice, low-key night. Sushi takeout and a night of cozy clothing and a movie at home. After all the traveling lately, it sounds like just what I need and want! I wanted to round up some Valentines Day Outfits for whatever your plans might be!
No matter whether you're headed out for a date night or staying in for a night of Netflix and chill, I'm sharing some of my cutest and favorite pieces. From date night dresses to puffer vests to PJs and slippers, they are all super cute!
I have already bought a few of these pieces and plan on wearing them for the next month. There is never a bad reason to wear pink! What will you be doing for Valentine's Day? Which pieces are your favorite?
Shop more of my favorite Valentines Day outfits and more over on LTK! Or, if you're looking for the perfect gift ideas, here are all of my recommendations!