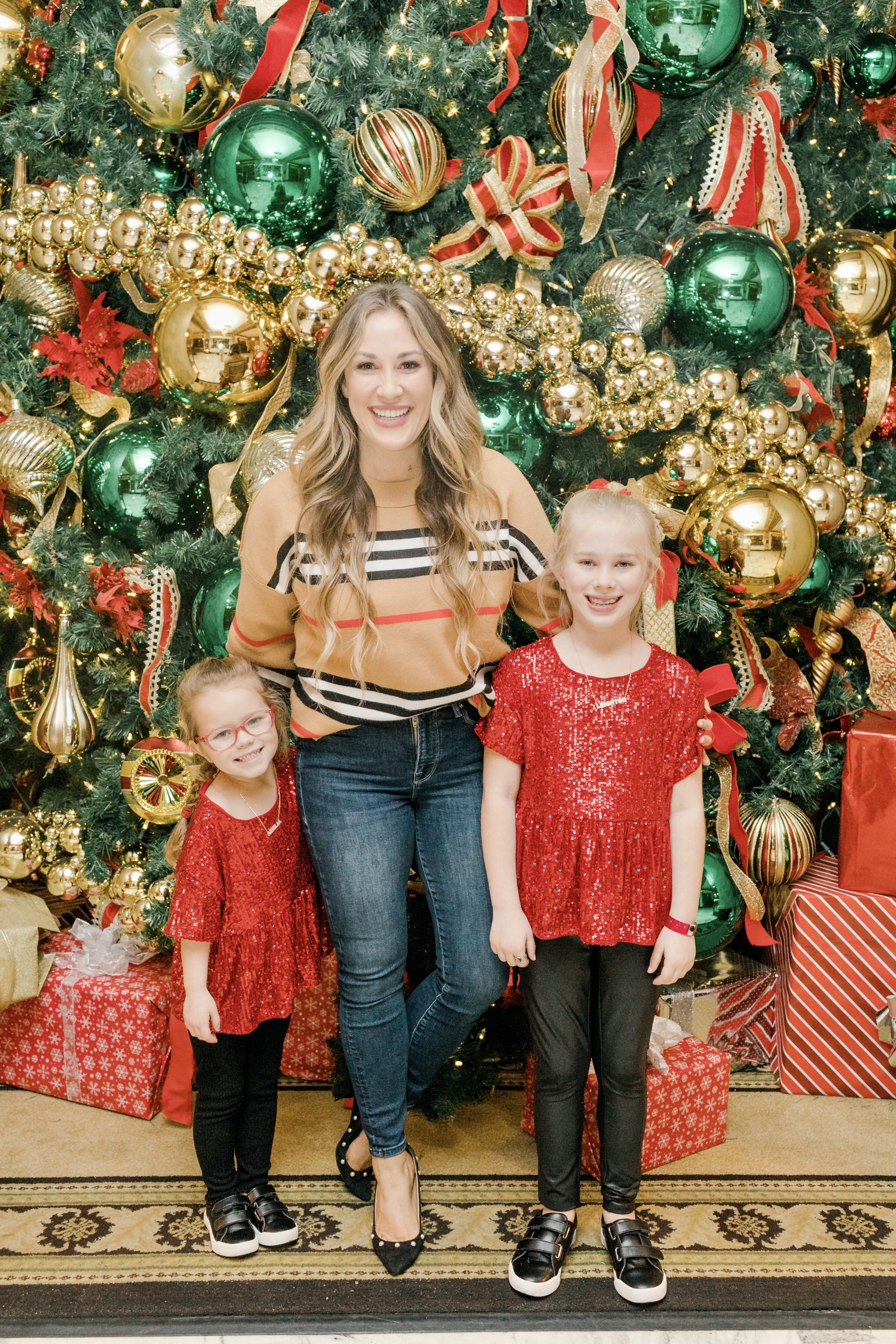 Shop the Peabody Hotel Look

Here we are in 2023, and we are so excited for this new year! 2022 was amazing, and I cannot wait to see what 2023 brings! We ended 2022 and started 2023 at one of our favorite places, the Peabody Hotel. This was such a special night because we all spent New Year's Eve at the hotel together.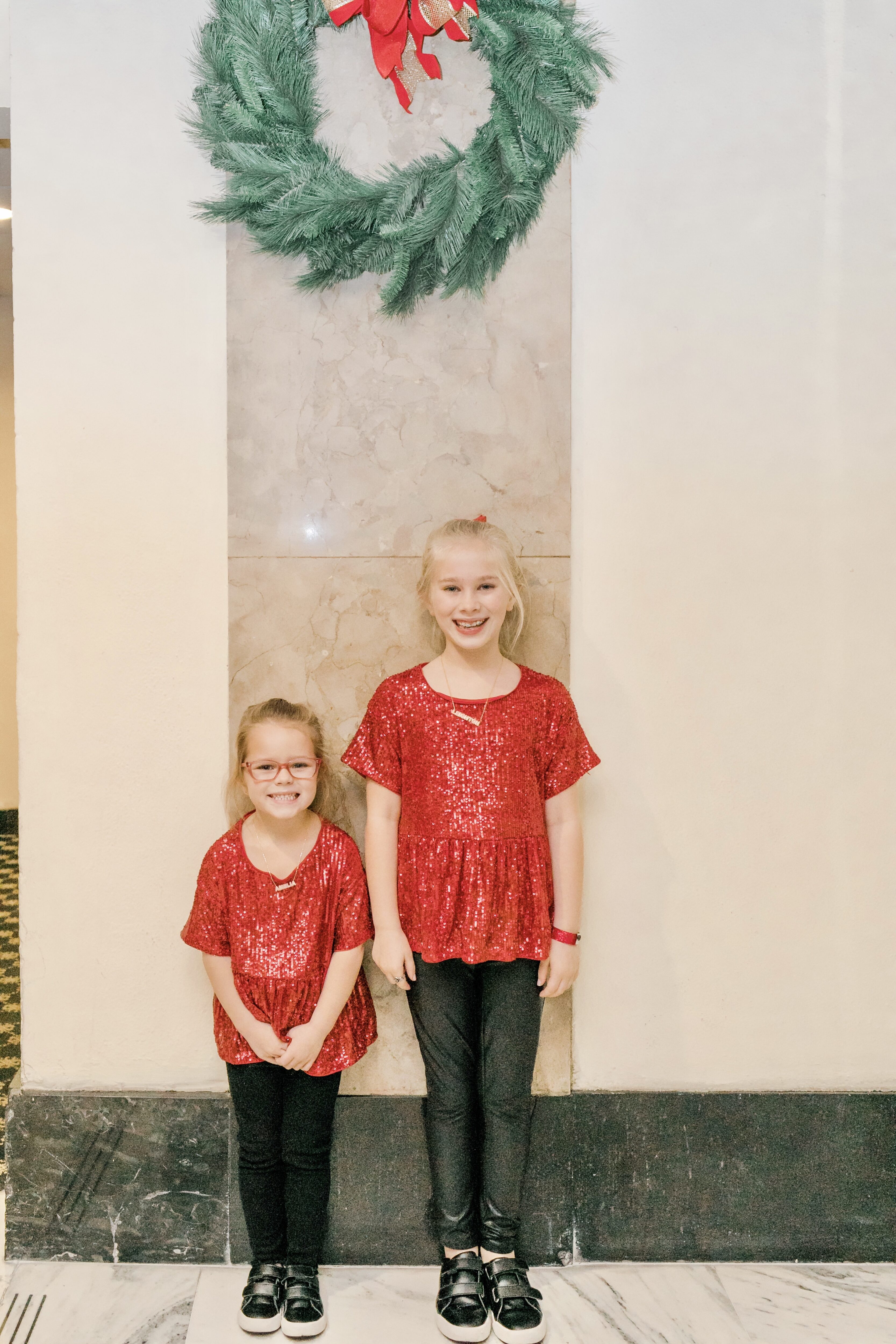 Y'all know that Peabody is one of our favorite hotels. We always make it over there at least a few times each year, and we make sure to take the kids twice each year. You probably remember that the girls were Honorary Duckmasters again back in the summer. Well, they are always game for going back to the hotel, finding too many good sweets in the deli, watching the ducks in the lobby, and then watching a movie in their PJs with us in our hotel room.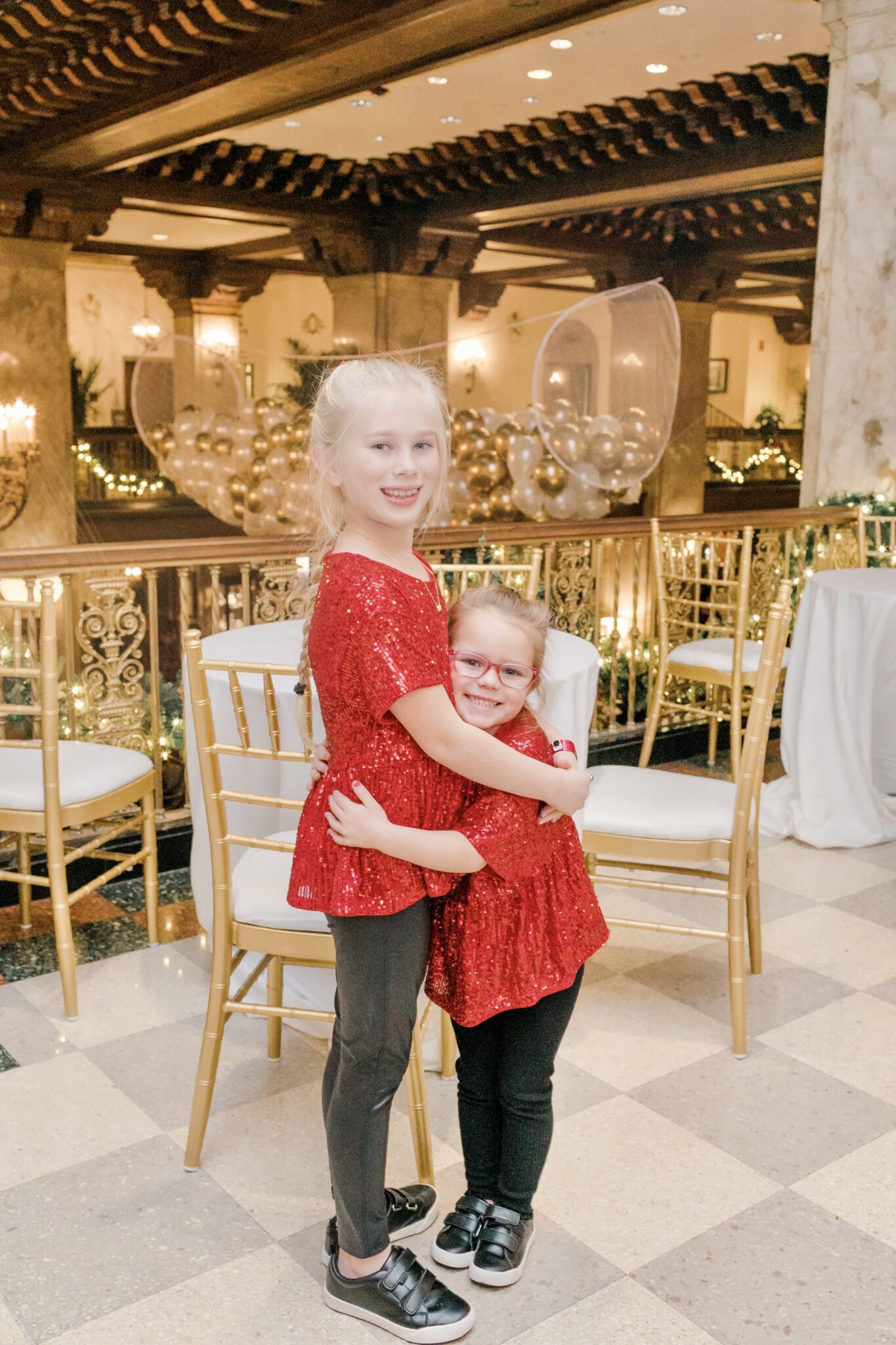 Well, we did just that for New Year's Eve this year! But, we did it in style of course. Sequins for the girls! I know that most people think of NYE as a night of the adults to go out and ring in the new year, but I have to say that it was so awesome spending the night (Grayson only made it until his bedtime at 7:00 and the girls a little later) with the kids. And then waking up with them in the morning and getting breakfast together at the hotel…what a way to start 2023. This will definitely be one of my favorite New Years Eves to date!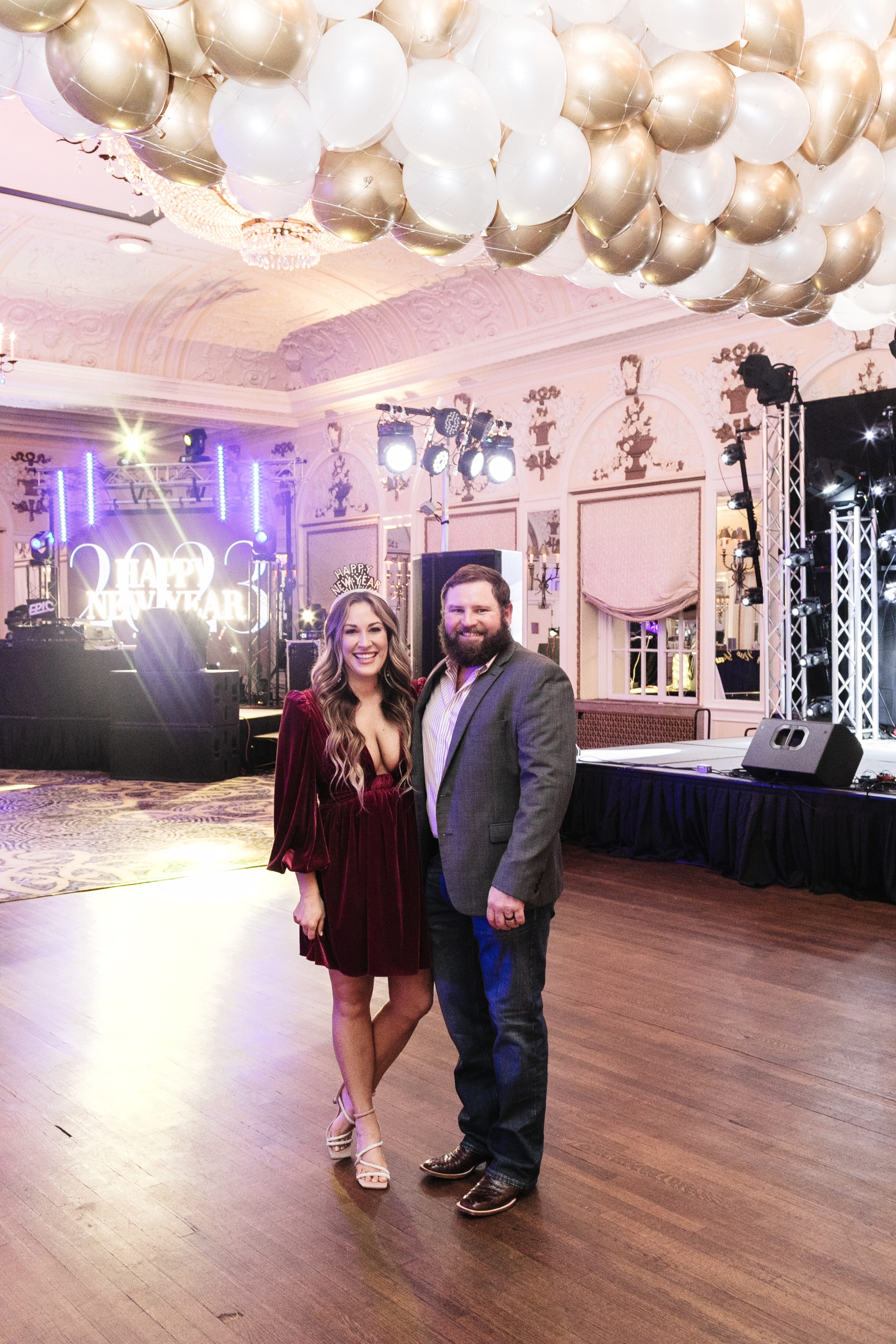 We all had a blast spending time together checking out the hotel and seeing all the balloons in the lobby. It was a fun way to spend NYE for the entire family! Not only is the Peabody Hotel the perfect spot for couples' and girls' trips, it's also such a great family-friendly spot in Memphis. Here's to 2023 and all that it has in store for us. I hope you had a great 2022 and that 2023 is off to a great start for you already. How did you ring in the new year?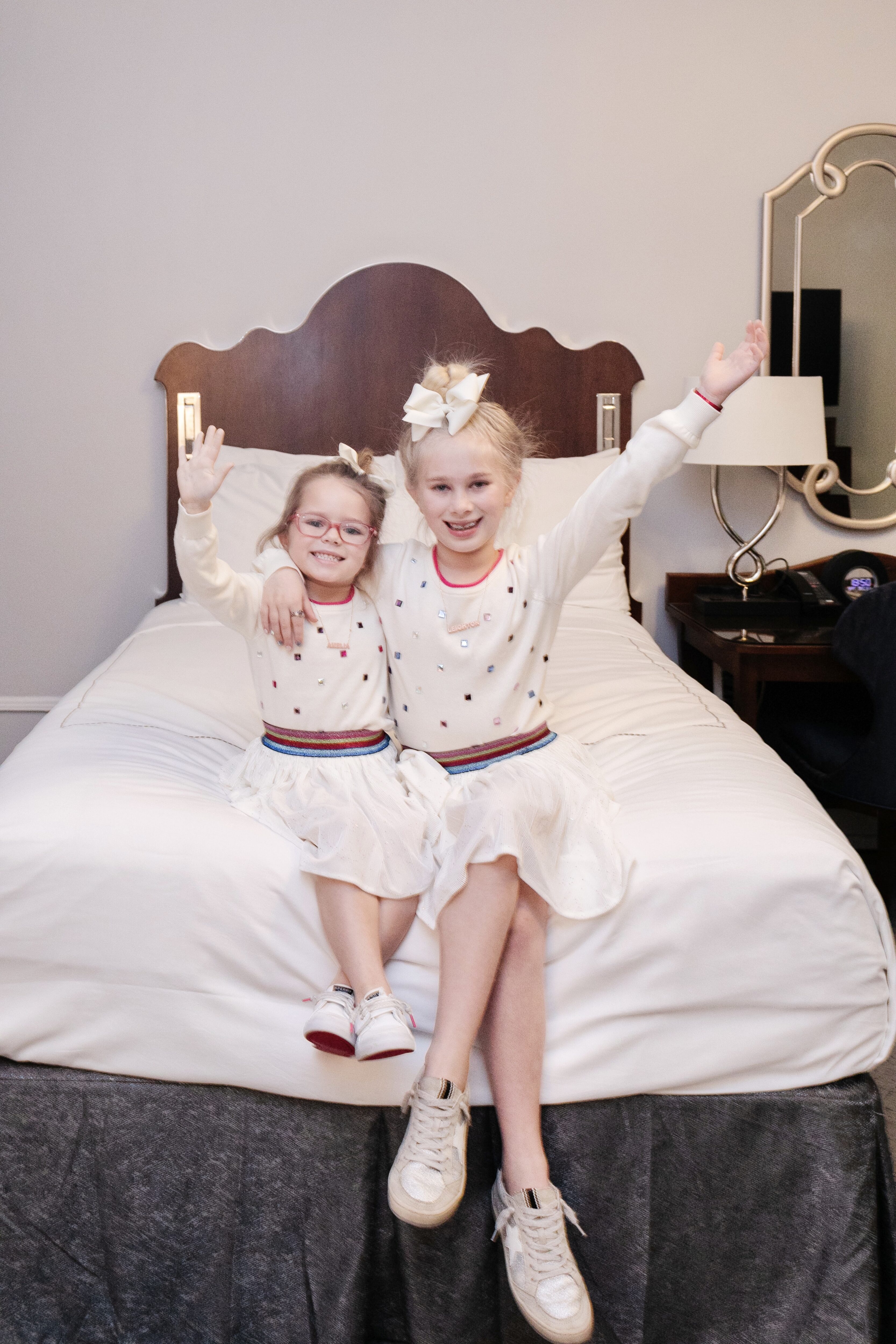 Be sure to check out all of my archives featuring the Peabody Hotel! It's one of our favorite places to go!