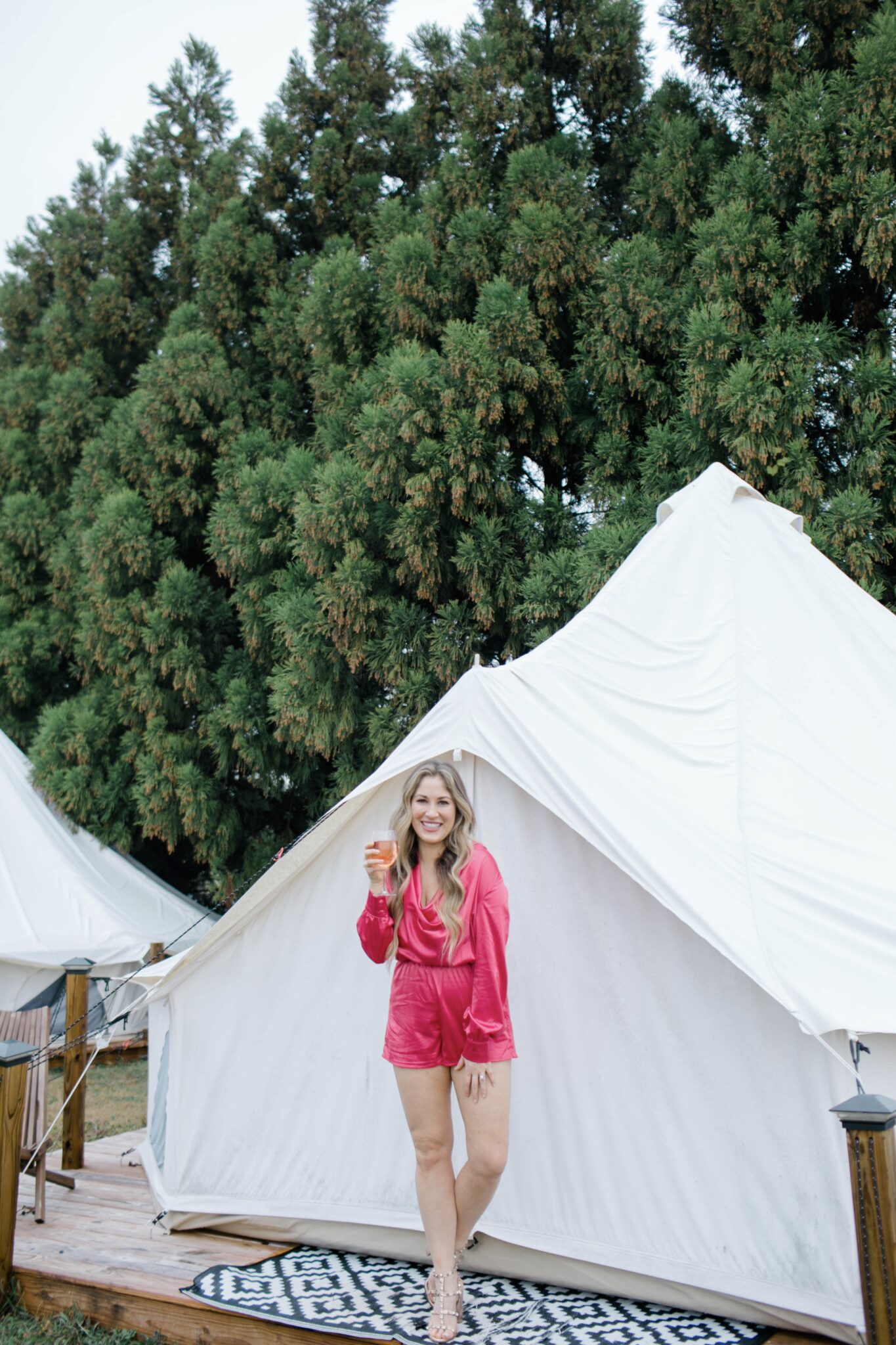 What to Wear Wine Tasting in the Winter

We had the best time a couple of weekends ago at Chateau Elan. I'll be sharing more about that trip next week and giving away a 2-night stay there. But until then, I wanted to share a look that is perfect for wine tasting in winter in warmer climates. Touring a vineyard is the perfect thing to do this time of year when they aren't nearly as crowded, but the weather there is slightly warmer than it is at home.
While in Braselton, Georgia, we had some gorgeous 60 and 70-degree days. It was perfect! To be honest with you, we actually got warm a couple of days, so I traded in my pants for a long sleeve drape neck romper. It was perfect for the warm weather. I threw on some super comfy heels in our wine bungalow, but I packed some booties in my bag too in case the ground was wet and I needed them.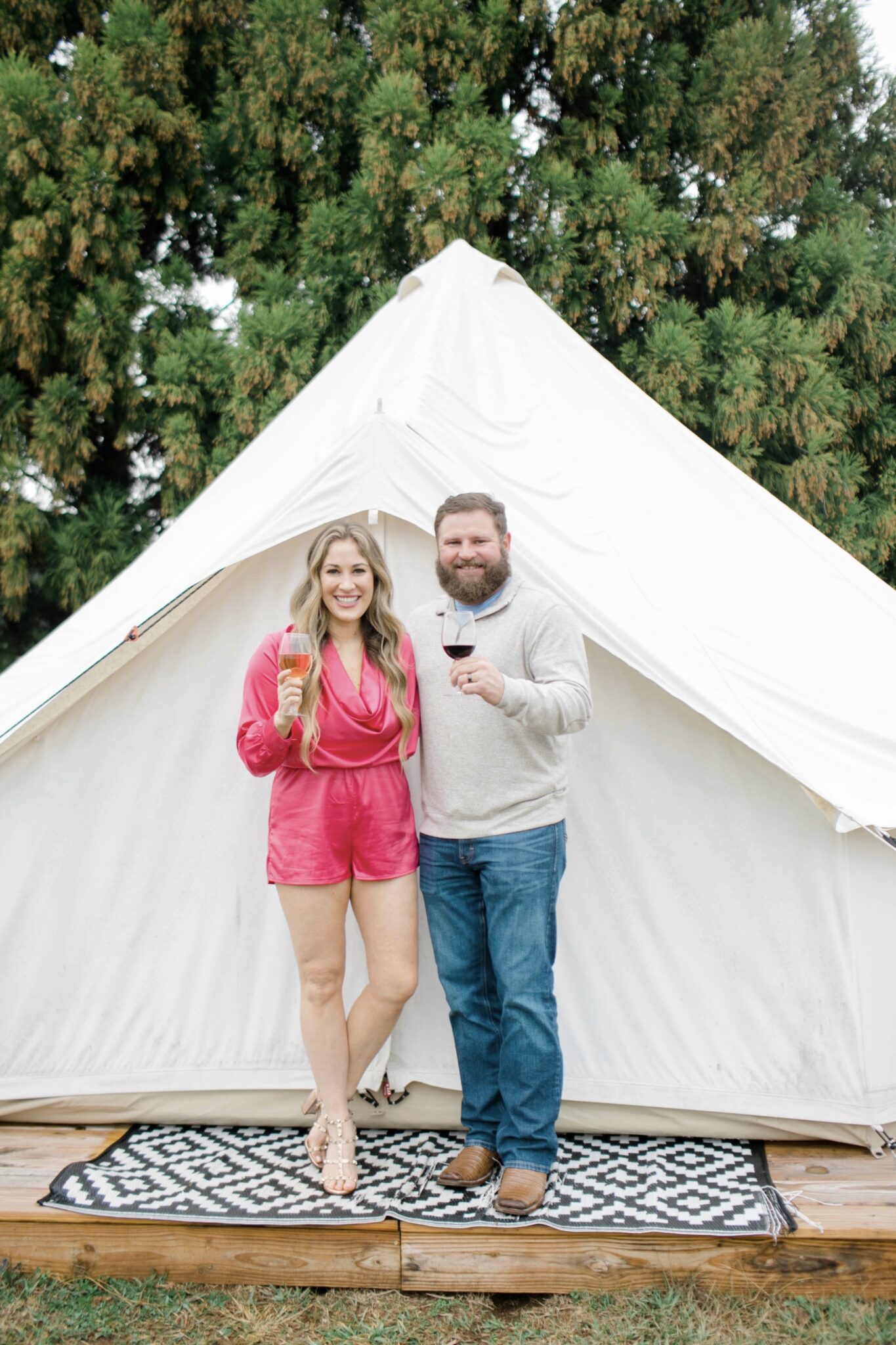 I love this fun drape neck romper. It is in the prettiest pink shade. Perfect while sipping rosé, don't you think?! It is silky and soft and is a great look that can easily be more casual or more dressy just depending on what accessories you pair it with. If it's cooler where you are, just throw on some knee-high boots or booties and a jacket with it.
We had so much fun wine tasting, relaxing in our bungalow, and just walking around the vineyards and enjoying the gorgeous views and weather. If you're going wine-tasting in a warmer climate, this outfit would be perfect. We originally had planned on wine tasting in Napa this week, but our flight was canceled. It all worked out though. We absolutely love Chateau Elan, and in my opinion, you can never beat a trip that is only a 6-hour drive away!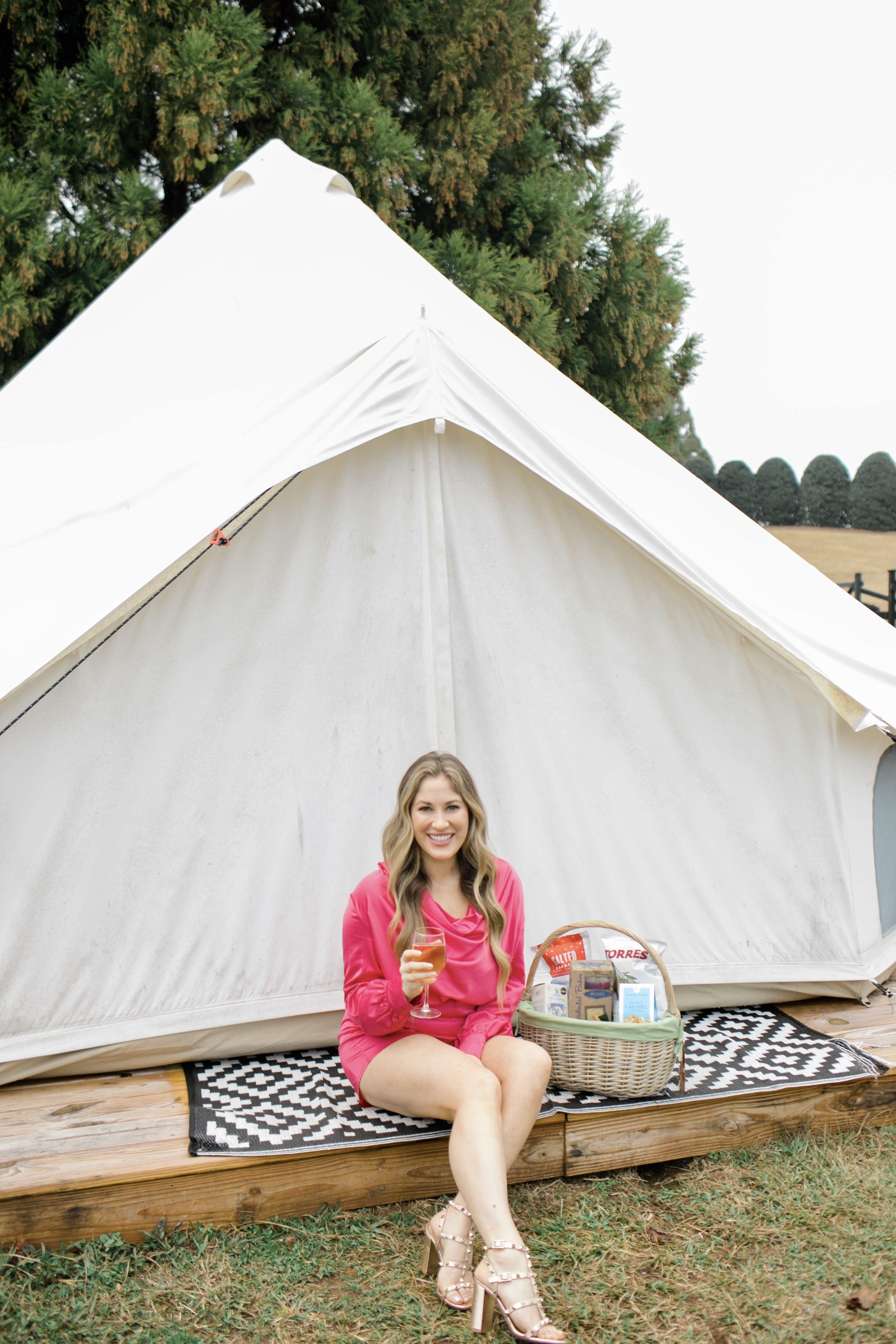 I hope you found this article for what to wear for wine tasting helpful! Do you have any trips coming up this winter? Any vineyards you love this time of year?