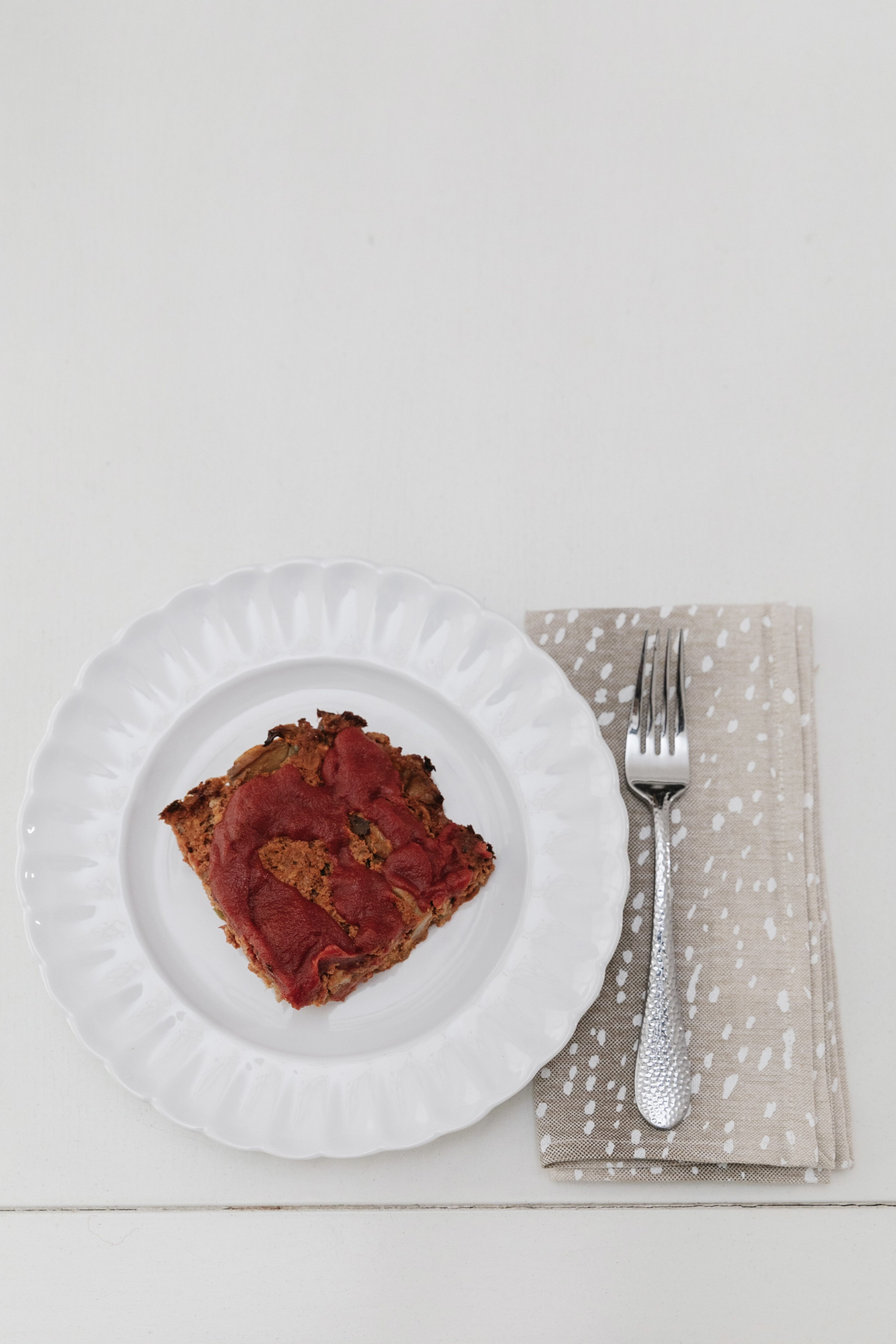 I surprisingly just recently realized that I have never shared my meatloaf recipe here. I can't believe it! It is my favorite meal and probably my most often cooked and requested one too. So…it's about time! This recipe is from my mom's meatloaf recipe that she cooked for us all the time growing up, but I've tweaked mine some.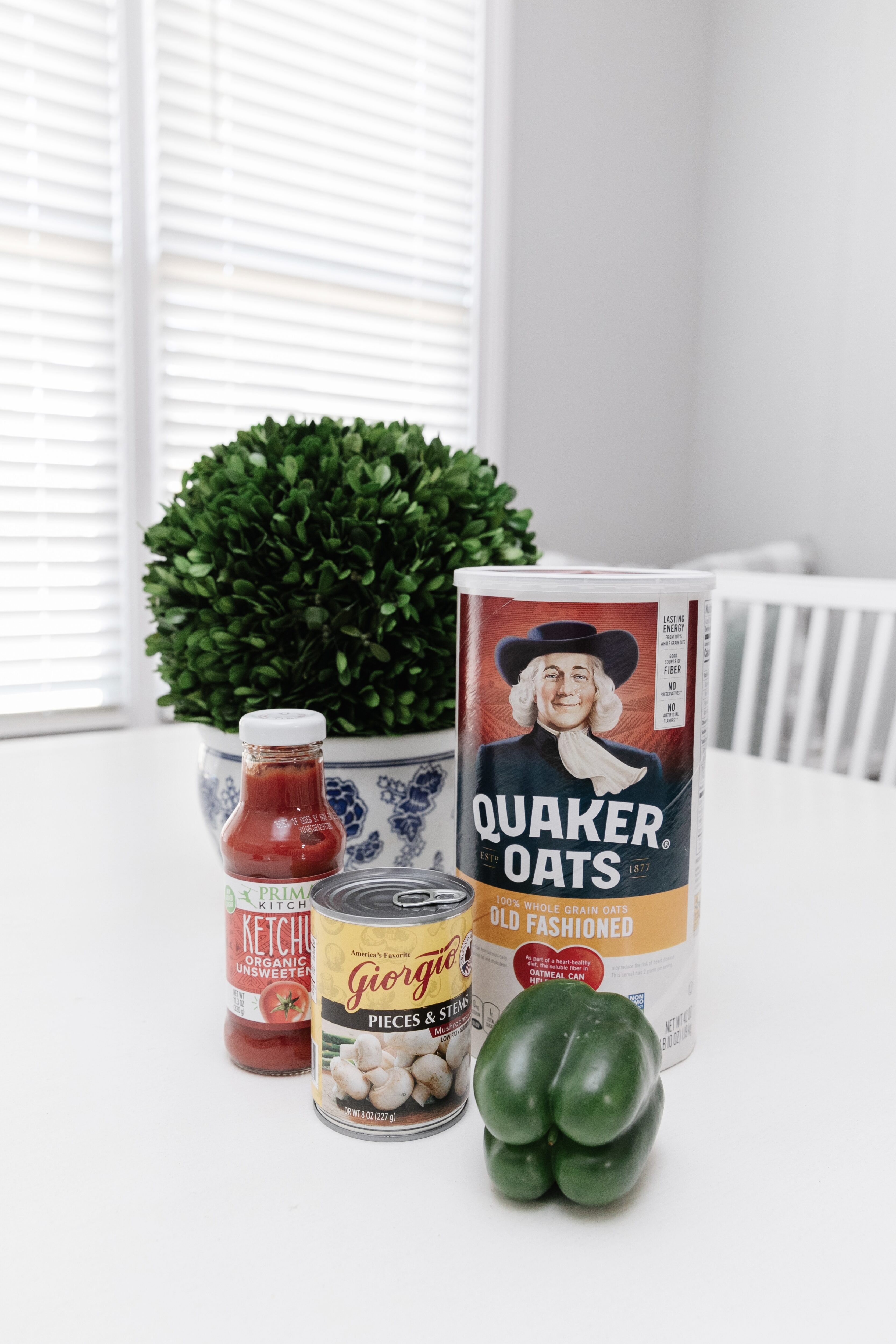 I have made it gluten free by swapping out bread or crackers for oats. And I've also swapped my ketchup to my favorite brand, Primal Kitchen. I also left the onions out of mine because Matt isn't an onion fan. And I've added mushrooms because everything tastes better with mushrooms in it, yum!
Check out my recipe below and let me know if you end up trying it. It is a pretty traditional, classic style meatloaf with a few swaps, and it is SO good. It tastes even better once it's cooled down, and it makes for amazing leftovers. I feel like that is so rare! Enjoy!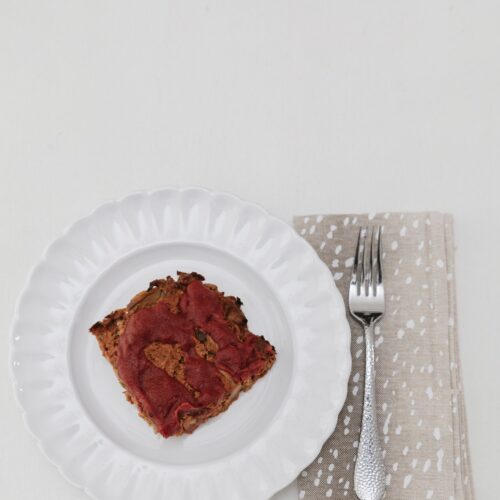 Gluten Free Classic Meatloaf with Oats
Ingredients
2

lbs

ground beef

1

cup

oats

2

eggs

1

tbsp

worcestershire sauce

1

bell pepper

8

oz

jar of mushrooms

1

cup

onion

6

oz

tomato paste

4

oz

ketchup

Italian seasoning

salt

pepper
Instructions
Preheat oven to 350 degrees.

In a large bowl combine the ground beef, oats, egg, mushrooms, worcestershire sauce, tomato paste and ketchup and mix together.

Dice up the bell pepper and onion, add them to the bowl and mix.

Add Italian seasoning, salt and pepper to taste to bowl and mix.

Oil a loaf pan or a large dish and transfer the mixture to it.

Remove meatloaf from oven and top meatloaf with ketchup to your liking (approximately 6 oz.

Put the meatloaf back in the oven and cook for another 15 minutes. Then enjoy!
Be sure to check out more of my favorite recipes here!