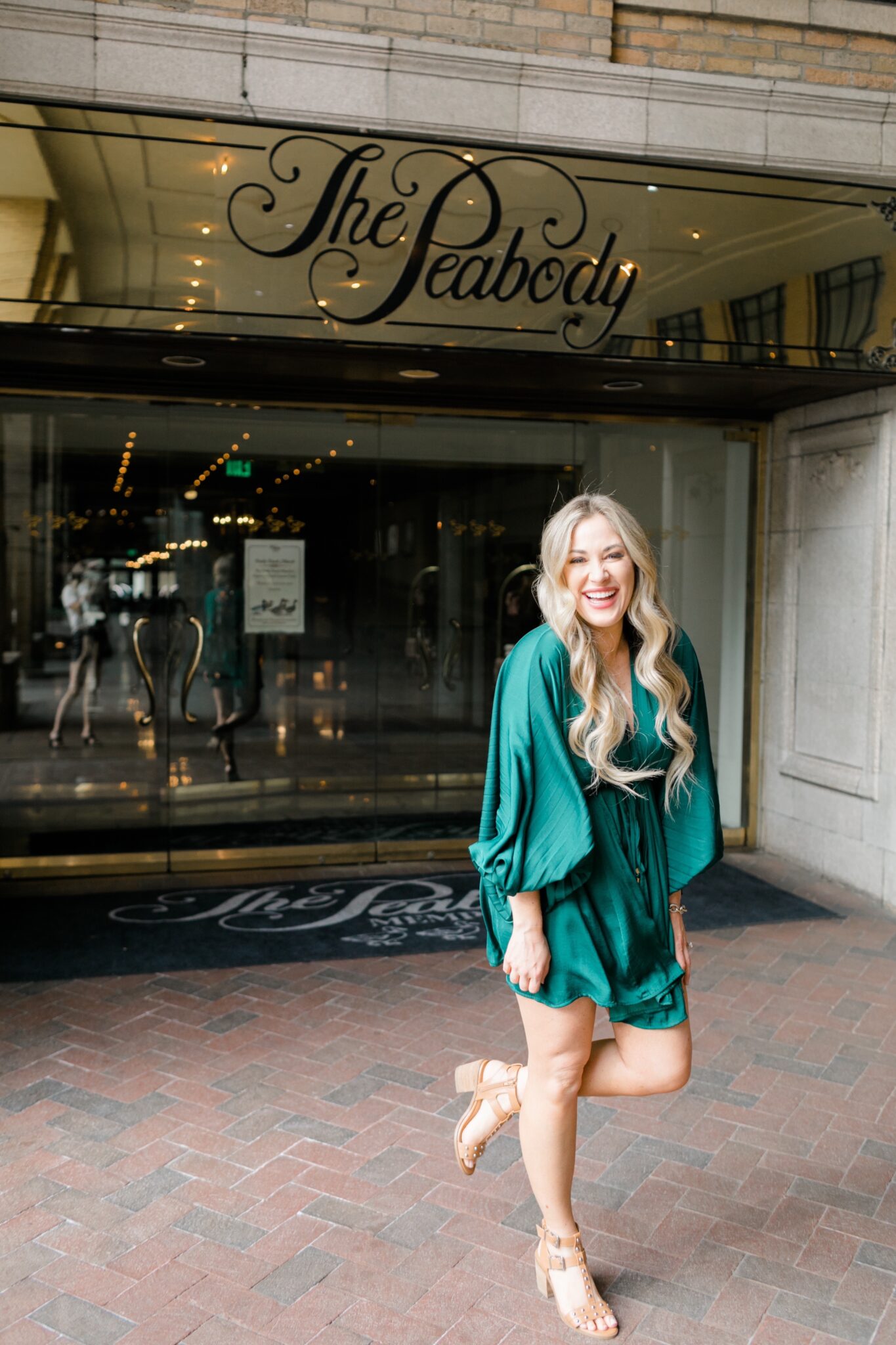 Shop the Look

Whether you're looking for a great restaurant for a Valentine's Day dinner or any other time, I wanted to share some favorites today. I have shared my favorite restaurants in Memphis downtown area here and my favorite romantic restaurants here. And now today I am sharing a list that is really special and important to me – restaurants with gluten-free menus.
Restaurants with gluten-free menus have been pretty hard to find, but thank goodness, I am finding more and more right here in the Memphis area. I am even growing quite the list of restaurants in other cities as we travel too. Whether you have a gluten allergy or intolerance or are just looking to eat cleaner, I am excited to be sharing 10 of my favorites in Memphis. From casual to fine dining, there are several great options at all different price points.
Top Restaurants in Memphis with Gluten-Free Options
Amerigo Italiana Restaurant – This Italian restaurant has been a favorite of mine since high school, and it still is! They have gluten-free items listed on the menu. I just love the ambiance of this restaurant too. And anytime I can eat Italian food, I'm happy!
Bedrock Eats – This is another favorite for people who eat gluten-free! My mom first introduced me to Bedrock Eats right after they opened in 2015, and I've been a huge fan ever since. Open for breakfast and lunch, I love that they have no gluten, refined sugars or anything processed in their food. You will definitely be able to try something new and something yummy here!
Bounty on Broad – This is THE restaurant of gluten-free restaurants. Everything on the menu is gluten-free. They have an amazingly wide range of items on the menu. The chef is amazing! And I 100% recommend Bounty on Broad for a date night or even girls' night out with friends.
Chez Philippe – The chef here is amazing and will completely make your entire meal gluten-free. Every course is always to die for, and they are so nice and accommodating. If you're looking for a gourmet meal, this is it!
Firebirds Wood Fired Grill – We love the fish at Firebirds, and I love that they denote all gluten-free items on the menu. This is one of our favorite spots right here in Collierville.
Fleming's Steakhouse – Hands down one of our favorite steakhouses in Memphis, Fleming's has such amazing cuts of meat. The chef and staff are super knowledgeable about gluten allergies. Not only do they list what is gluten-free on the menu, they even have a great chocolate cake dessert that is gluten-free too!
Itta Bena – This is one of our fine dining spots in Memphis. They have several gluten-free options denoted on the menu. And try the brussels sprouts, yum!
McEwan's – We visit the Memphis and Oxford, MS location and love them both. I love that they list what is gluten-free on their menu. I love their steak, seafood, and their shrimp and grits, yum!
PF Chang's – Who doesn't love P.F. Chang's?! Chang's spicy shrimp is hands down my favorite here. And it's gluten-free! They have several other gluten-free options on the menu here too!
South of Beale – I have loved SOB since I lived in downtown Memphis before Leighton was born. I love their menu, and I love that they list what is gluten-free on the menu. They are also opening a Collierville location soon, so I'm super excited!
If you've checked any of these out, let me know what your favorites are. Do you have any other favorites I didn't list? If so, drop them in a comment below.