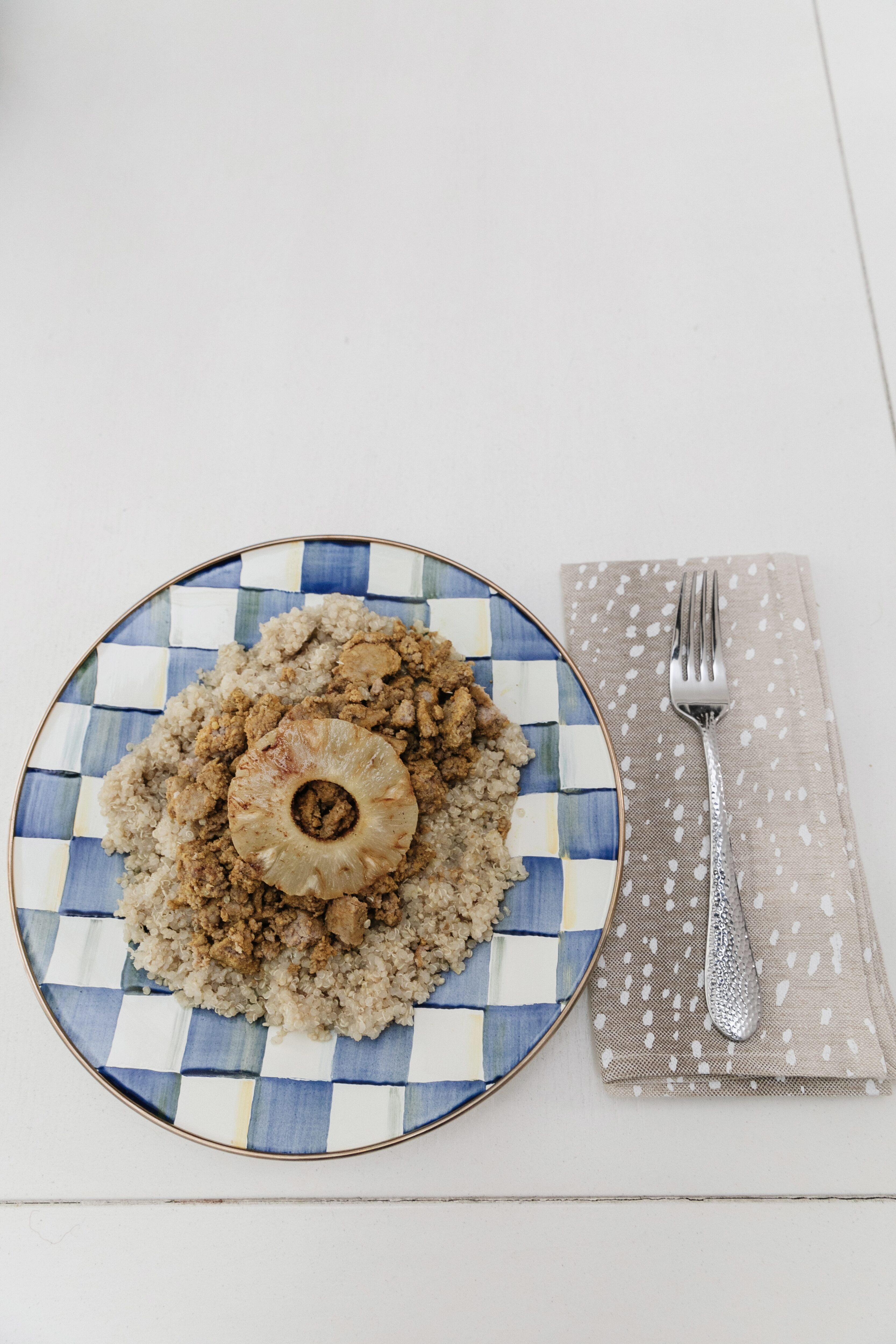 Shop the Post

A lot of y'all asked for more recipes on my survey at the beginning of the year, so I'm delivering! I have already shared my meatloaf recipe and my sweet potato chicken nachos, and now I'm sharing one of my favorite quinoa bowl recipes. It is super easy, quick, and good! And the best thing is it's gluten-free, it's filled with healthy whole foods, carbs, and fats. You can even add some avocado, yum!
I typically make this for lunch, but it's a great dinner recipe too. It's another one of my favorite FWTFL recipes! Check out the quinoa bowl recipe below. If you try it, let me know what you think. Also, leave your favorite gluten-free recipes below. I can always add more good ones to my recipe list!
Gluten-Free Turkey Pineapple Quinoa Bowl Recipe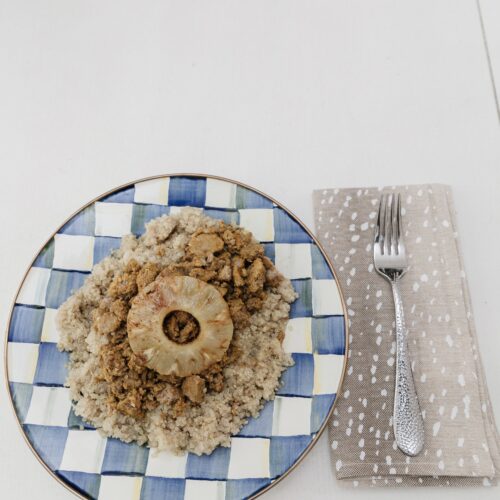 Gluten Free Turkey Pineapple Quinoa Bowl
Ingredients
6

oz

ground turkey

1/2

cup

dry quinoa

1

pineapple ring

salt

pepper

turmeric

ground ginger

olive oil
Instructions
Cook quinoa in a pot of water per instructions on package.

Remove from heat and spoon quinoa into a bowl.

In a large skillet, add olive oil and turn on medium heat.

Add ground turkey to skillet and cook approximately 10 minutes until cooked.

Add turmeric, ground ginger and salt and pepper to taste to turkey and mix in.

Remove turkey from heat and add over quinoa.

In skillet, brown pineapple ring over medium heat.

Remove from heat once browned and top over turkey and quinoa. Enjoy!