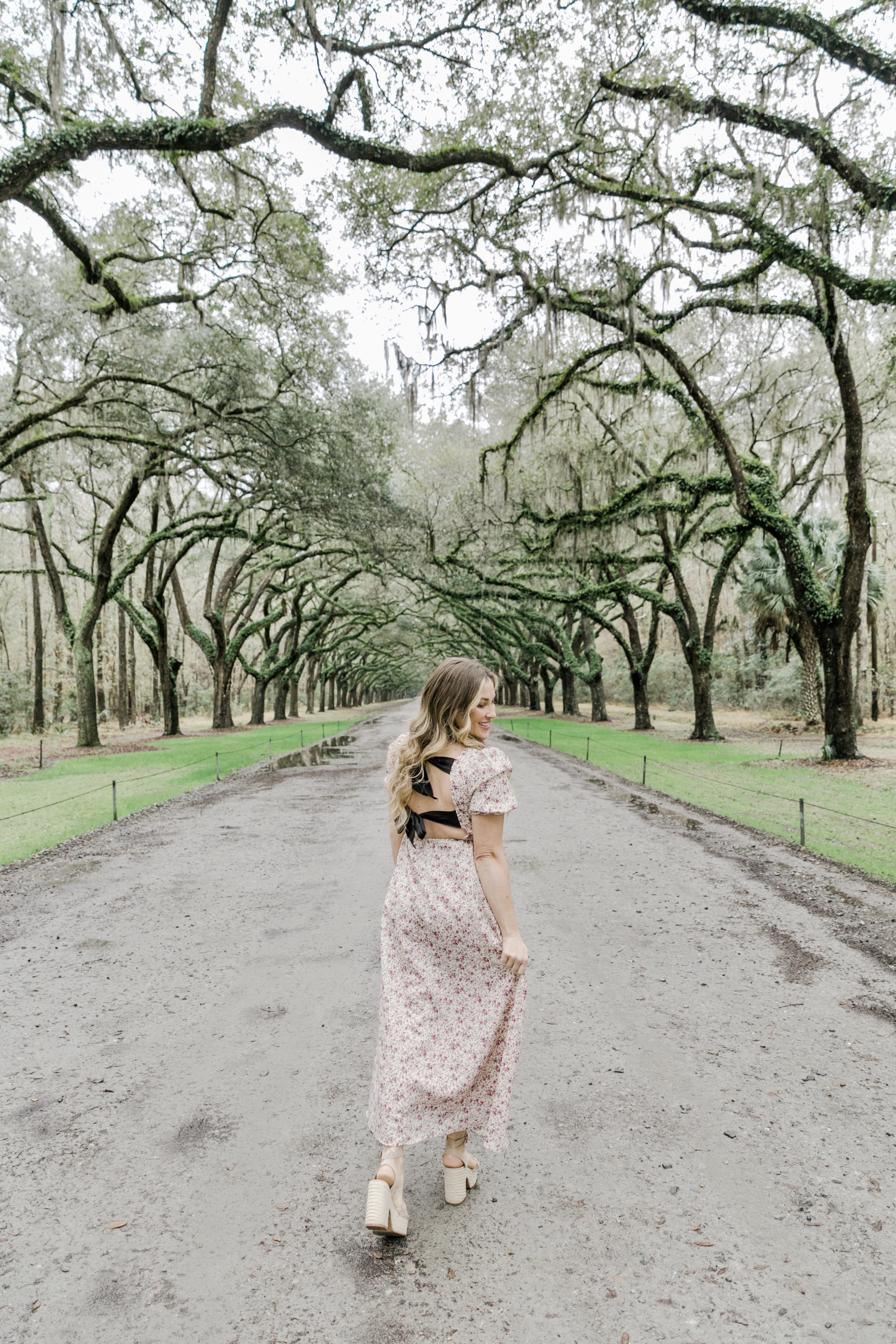 Shop the Post

On our way back from Jekyll Island, Georgia last week, we stopped by Savannah, Georgia for the day. We had an entire day of eating, shopping and walking around, and exploring. It was such a nice day. The only thing missing was the warm weather lol!
Even with the cooler weather, Savannah was so pretty and unique! The downtown area, the squares, all the architecture on the houses and buildings. Every little spot we encountered was so magical and dreamy. It really is such a beautiful area with so much history and some amazing restaurants too. Keep reading to see my top 10 must-do things in Savannah, Georgia.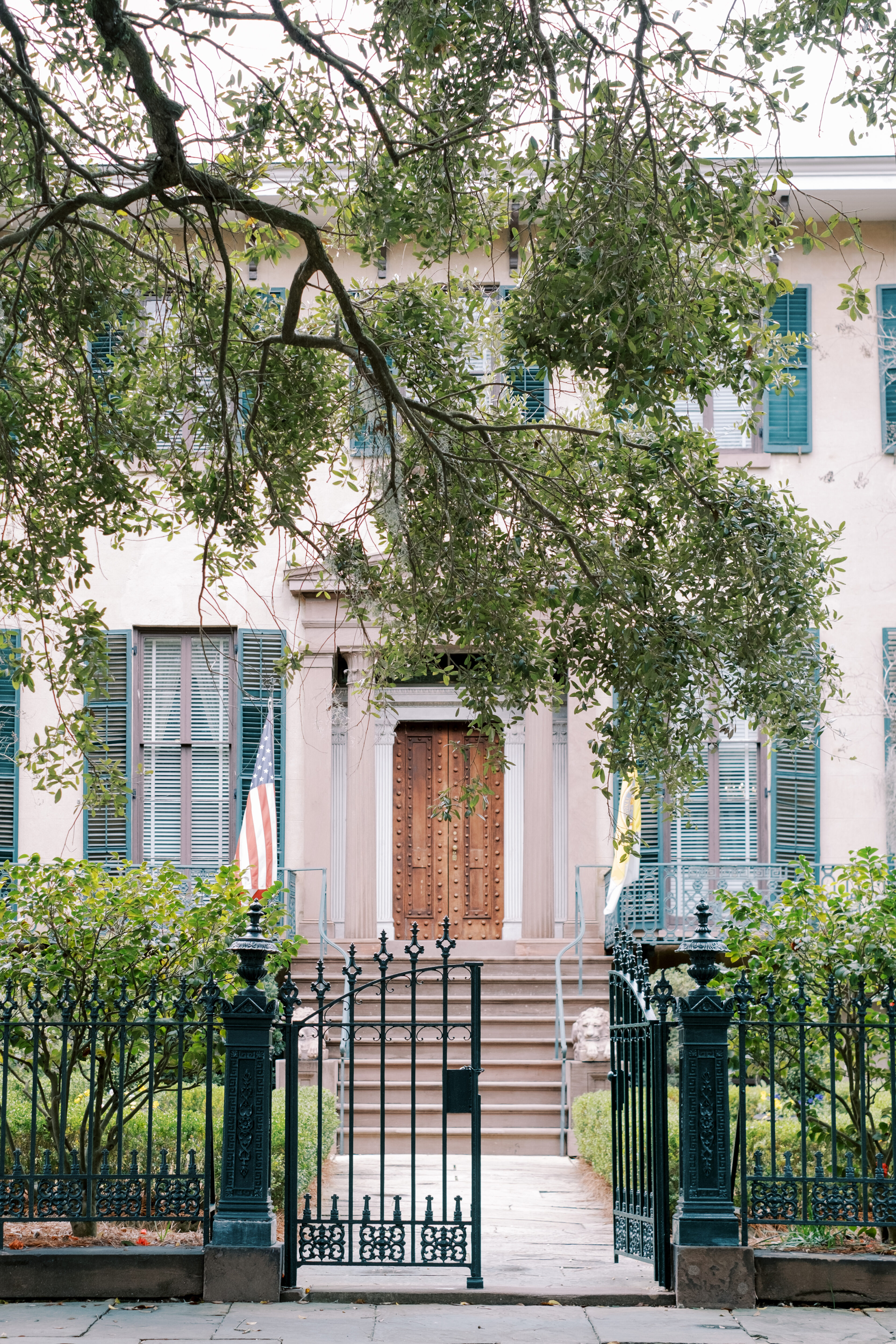 Top 10 Things to Do in Savannah Georgia
1.) Grab a coffee at Gallery Espresso (and a gluten-free sweet treat!) This was such a cute little coffee shop, and the coffee was wonderful too! There was a long line, but it was worth it and everyone who worked there was so friendly. I even got a yummy slice of berry bundt cake there that was gluten-free. Yum!
2.) Have brunch at Collins Quarter. Collins Quarter is a must-dine spot downtown! They have another one in Savannah too if you're not in the downtown area. They don't take reservations for Sunday brunch, so you'll want to get there early or late to miss the crowds. We came at 11:00, but we only had to wait 30 minutes. It was dreary and raining, so I think that helped our chances.
The mimosa and bloody Mary drinks are so good there! And all the food is just amazing! I got the swine time beni. They have several gluten-free options and can make almost anything gluten-free! They put it on gluten-free bread, and it came with pulled pork, bacon, and poached eggs on French toast. I 100% recommend it! This place is worth the wait!
3.) Visit Forsyth Park. This 30-acre park houses Savannah's most famous fountain. It also has 2 playgrounds and is a great spot to relax, play and check out the sights in Savannah when the weather is nice. There are also so many beautiful houses surrounding this park!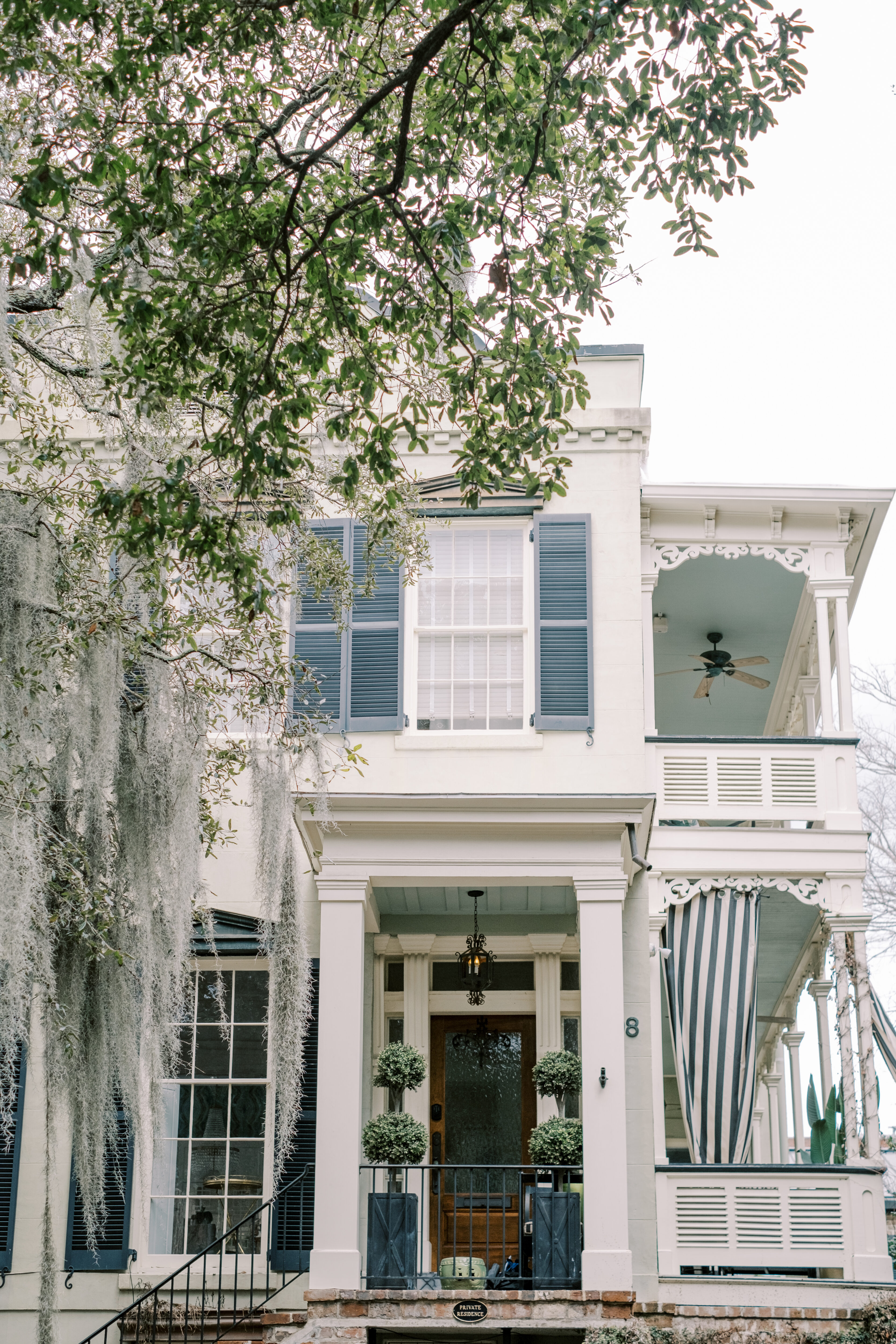 4.) Visit Wormsloe State Historic Site and Museum. This historic site dates back to the 1700s, and the tabby ruin is the oldest standing structure in Savannah. The road is lined with over 400 live oak trees. They have a museum there and 7 miles of walking trails.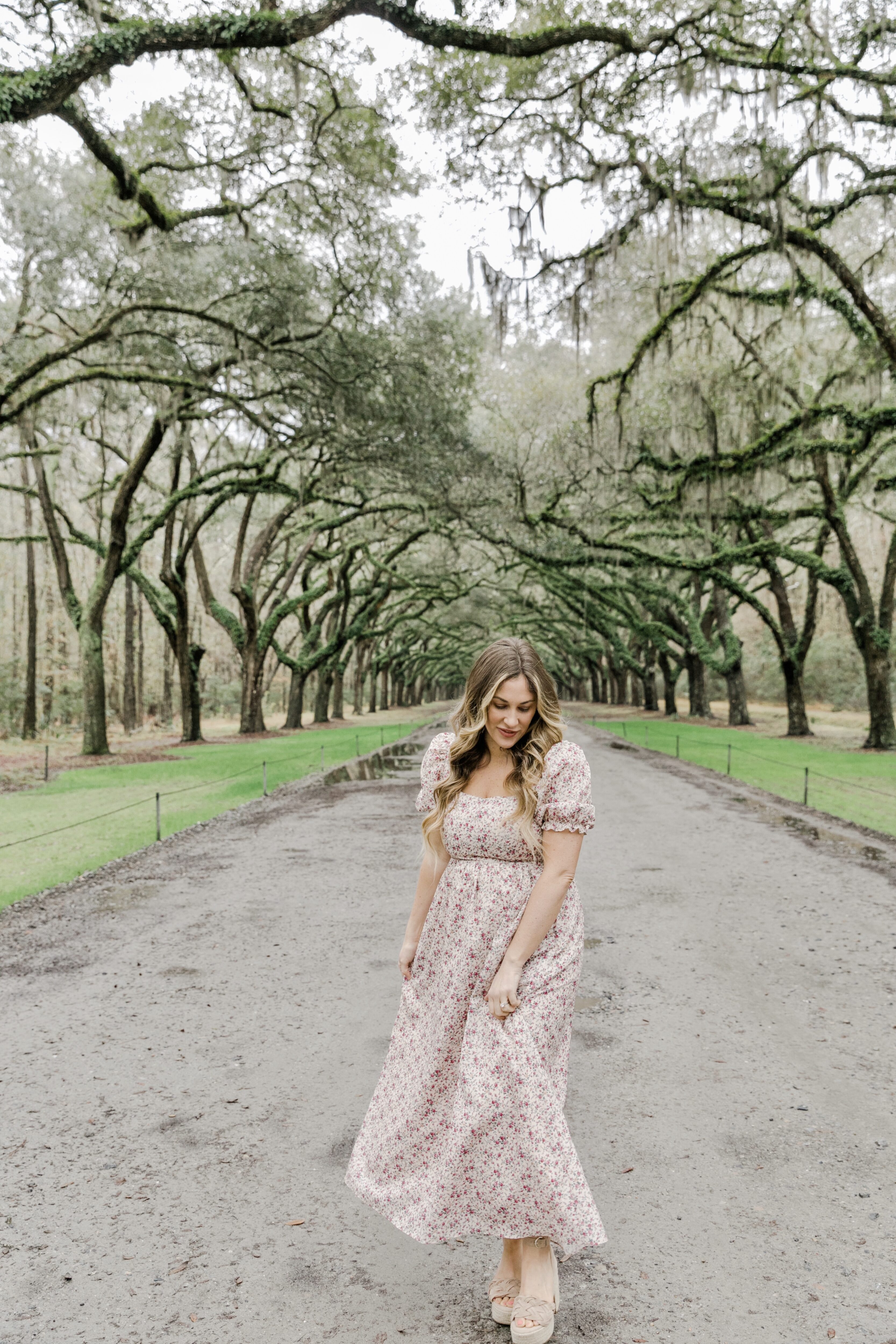 5.) Take an Old Savannah Trolley Tour to see and learn about the town's history. The tour will not only teach you about Savannah's history throughout the downtown historic district. You will also get to learn about a lot of Savannah's architecture. You can easily hop on and off on this trolley tour, so you can go at your own speed.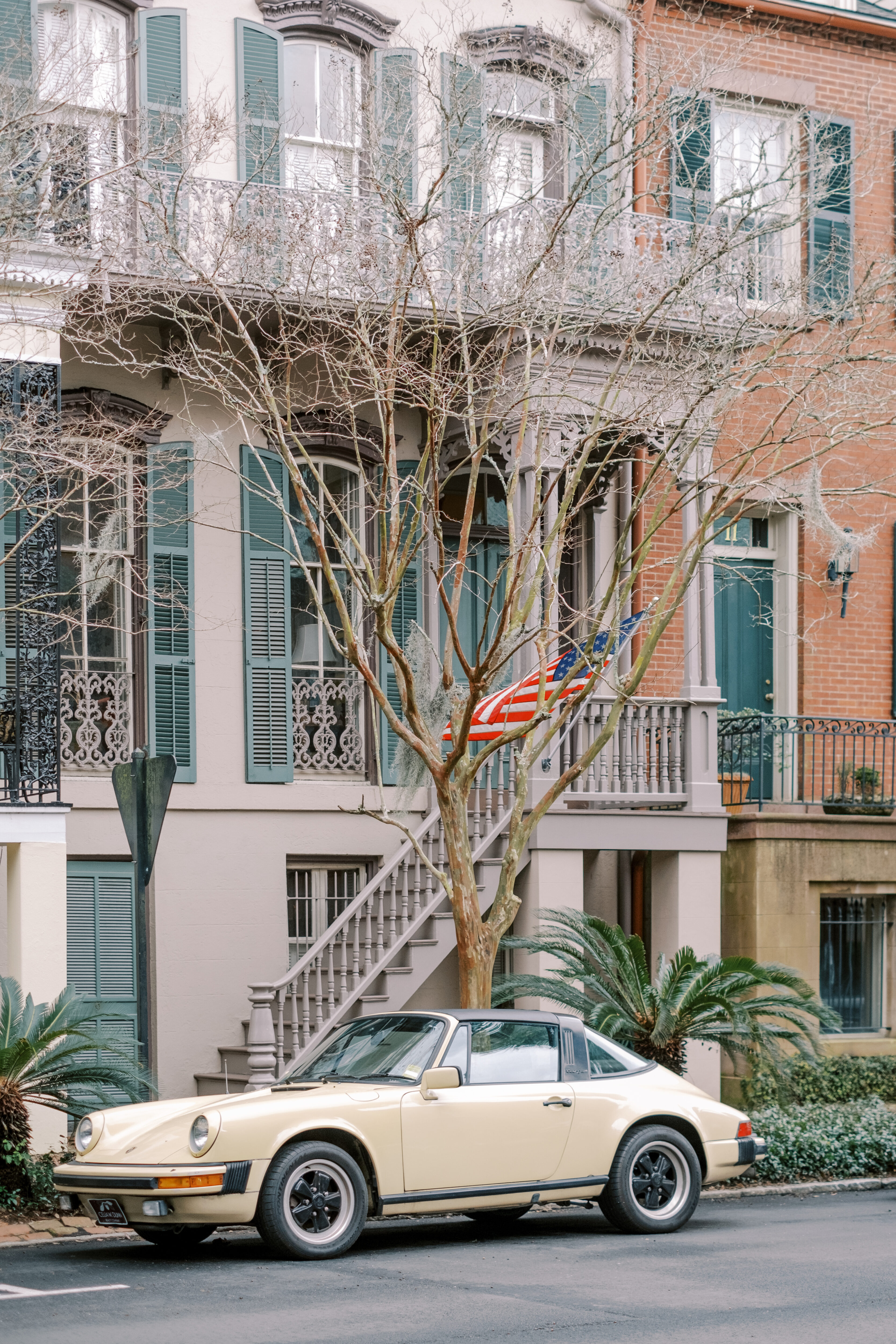 6.) Visit the Cathedral of St. John the Baptist. One of the most photographed landmarks in Savannah, this church's architecture is stunning. It dates back to the 1700s, but it was relocated and was built in the 1800s. It has been renovated and redecorated over the years due to a fire in the 1800s, but this pretty church holds so much history in it.
7.) Shop City Market. City Market is the spot to shop and eat and just explore the city for the day.
8.) Eat dinner at the Olde Pink House Restaurant. We didn't have time to make it to The Old Pink House this time, but it has been highly recommended. This restaurant is known for its good seafood entrees, and true to its name, it's in a beautiful, pink house.
9.) Get ice cream at Leopold's Ice Cream. They have been serving homemade ice cream in Savannah since 1919. This is a must, especially on a warm day!
10.) Visit Tybee Island. Only 20 minutes from downtown Savannah, Tybee Island is such a unique spot. You can dine, shop, relax on the breach, and also visit the Tybee Island Lighthouse while there.
Have you been to Savannah, Georgia before? What is first on your list to do?