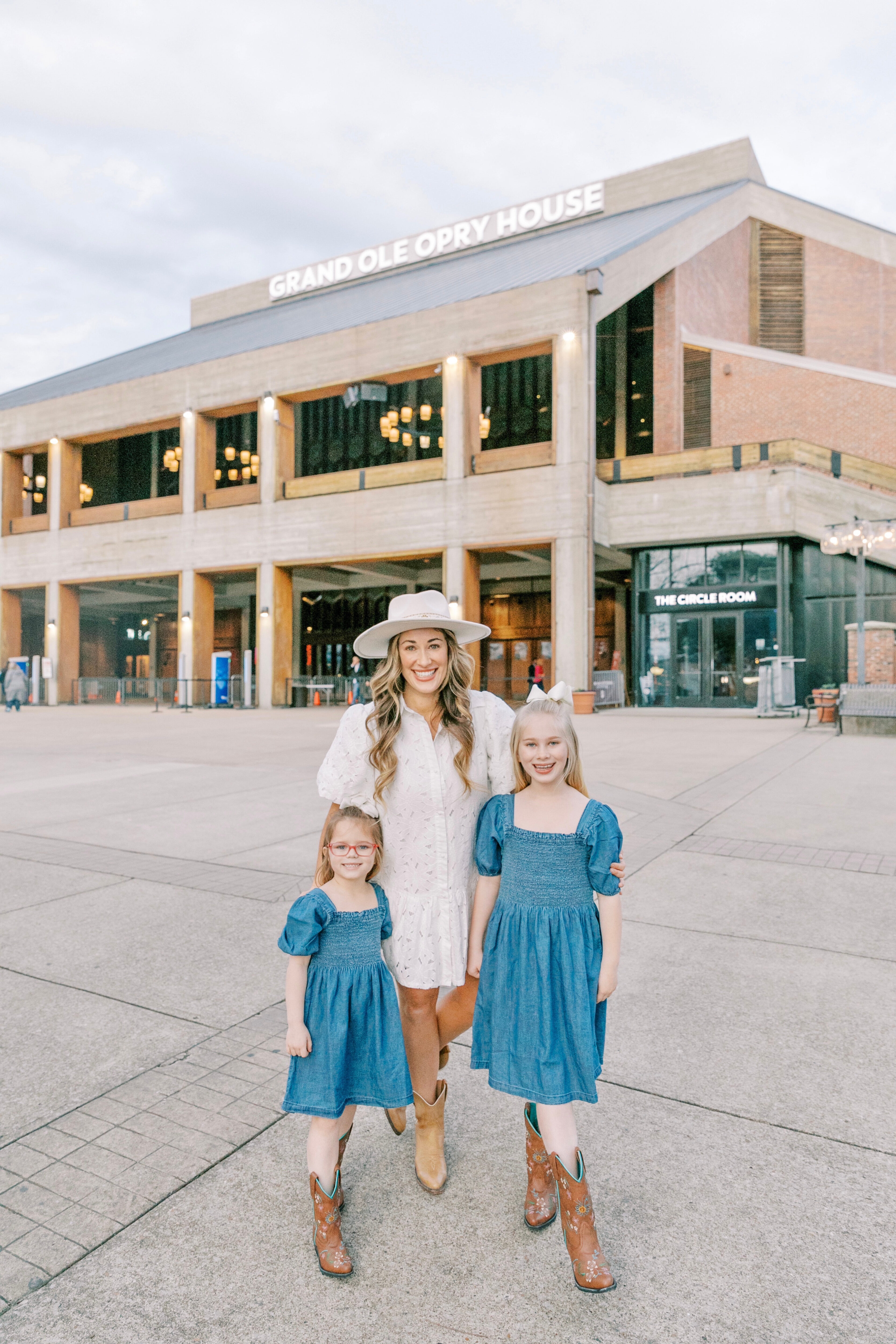 Shop the Post

The girls and I recently took a short little overnight trip to Nashville and had the best time. This time I took the girls to their first Grand Ole Opry show! It was a blast! It was both of their first concerts, and I think it was the best first concert choice they could have seen!
If you haven't been to the Grand Ole Opry before, let me tell you now only why you should go, but why it's perfect to take your kids to also! Keep reading to find out more! You'll want to add it to your next trip!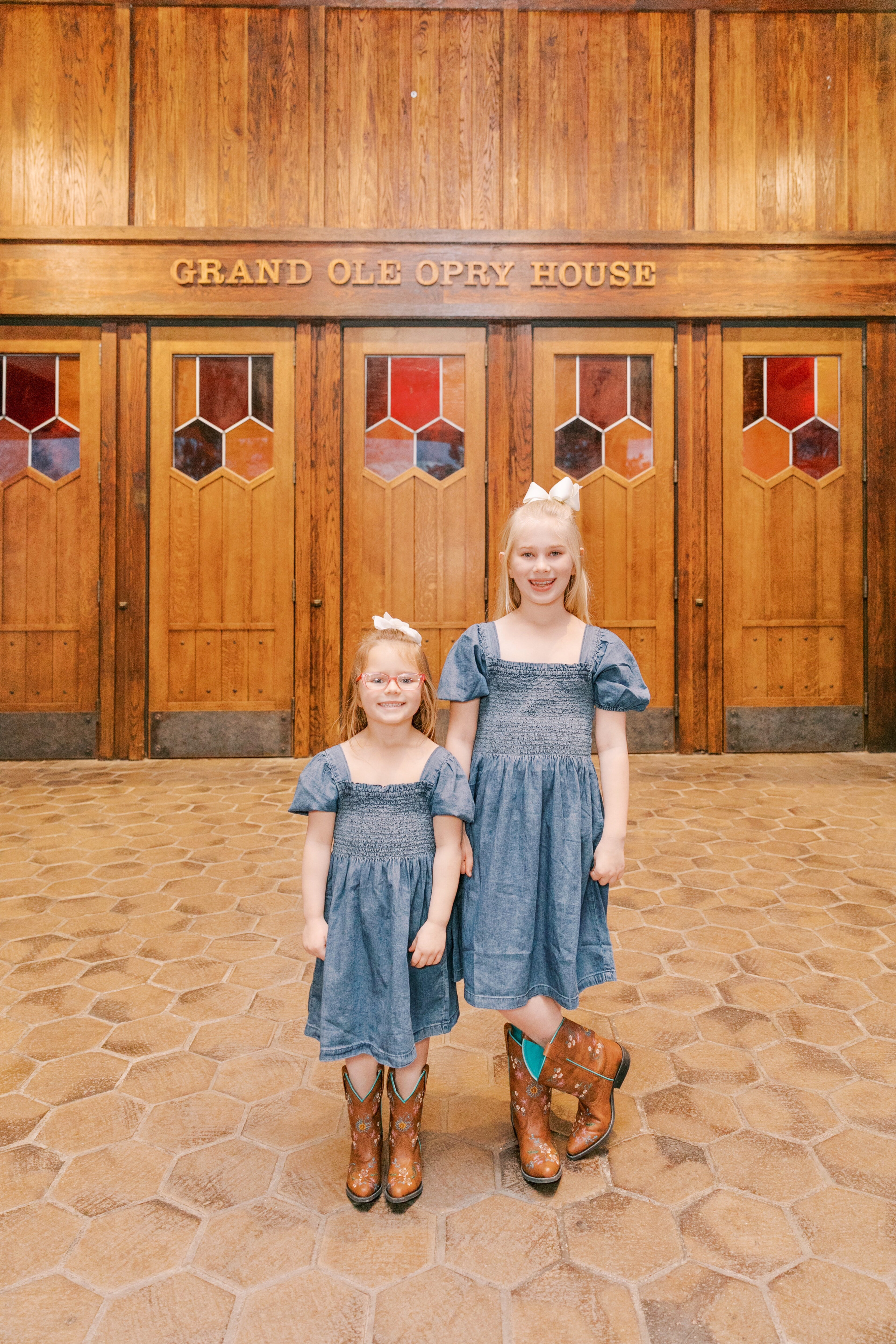 5 Reasons to Take Your Kids to the Grand Ole Opry
1.) The biggest country music stars have played here! All of the country music legends and greatest of the great have walked these halls and played at this venue. Legends like Dolly Parton, Johnny Cash, and Loretta Lynn have all performed here. Today's superstars like Carrie Underwood and Darius Rucker perform here. And up-and-coming stars like Chris Janson, Thomas Rhett, and Carly Pearce also play here. We saw Carly Pearce this time and Chris Janson last year when I came, and they were absolutely incredible performances!
2.) It is a historic and iconic venue. Grand Ole Opry is country music's #1 venue. If you love country music and the its stars, you will love the Opry! I grew up hearing about my family attending a show at Grand Ole Opry, and it was something I have been wanting to do my entire life. It is a bucket list item, especially for me being a country music fan and a Tennesseean!
3.) The venue and performances are very intimate and family-friendly. This venue is like no other! It is small and super intimate in the best way! Though there are several screens, you will easily be able to see the musicians and read every expression on their faces. The seats remind me of wooden church-style pews, like the church I grew up in. They are comfy and roomy and so much better than sitting in a huge, overcrowded, uncomfortable venue.
Every performance we have seen feels so special and different here. The musicians always feel at home here, and you will too. They treat you like you are family, and you will feel like you are. You also never know who you will see in the audience. Grand Ole Opry can't be beaten!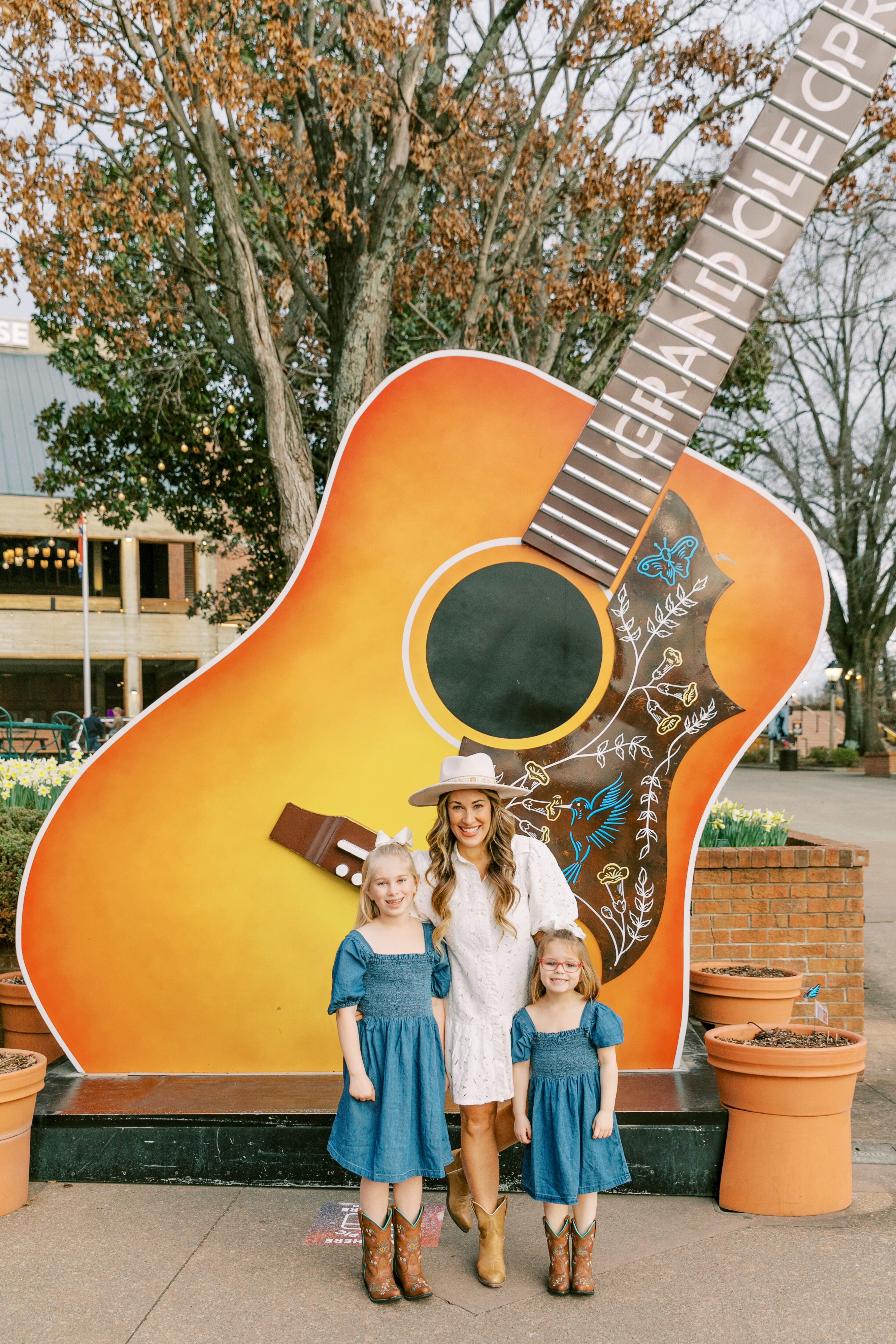 4.) You will see a range of different music genres and musicians at every show. There are usually at least 5 or more musicians for each show, and they all play a handful of songs. Sometimes they even play many more than you think! Since it's such a small and intimate setting, it's always nice when they go above and beyond and give you a special treat by playing several more songs at the end!
The shows aren't scripted and they're all live. There may be some country, some gospel, and some rock music. You never know! Each show is completely different, and you're sure to have a great time!
5.) It is also the longest-running live radio show in the world! Did you know that the Opry actually started out as a radio show? How cool is that?! I love how much Grand Ole Opry has evolved over the years, but they are still true to its roots. Can't attend a show one night when one of your favorites is performing? You can catch it on 650 AM WSM Radio.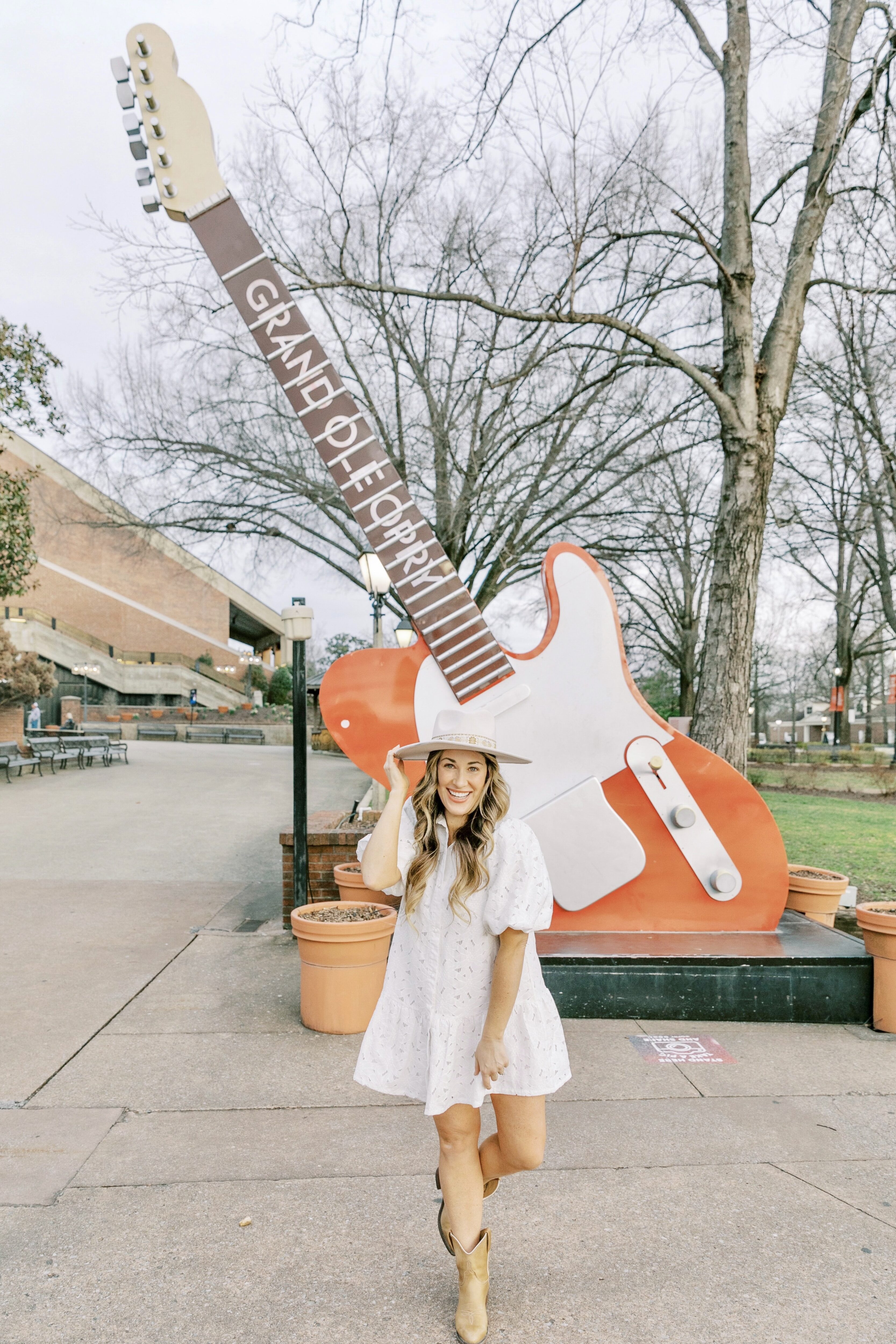 This was my second show, and I plan to add it to my list each year I'm back in Nashville! The girls had the best time, and now I need to take Matt next time. If you're headed to Nashville soon, make sure you add Grand Ole Opry to your list! It's perfect for families, friends, girls' trips, and couples! Have you been to Grand Ole Opry yet?