This Easter gifts post is sponsored by BabbleBoxx, but all opinions are 100% my own. Thanks for helping me to support the brands I love.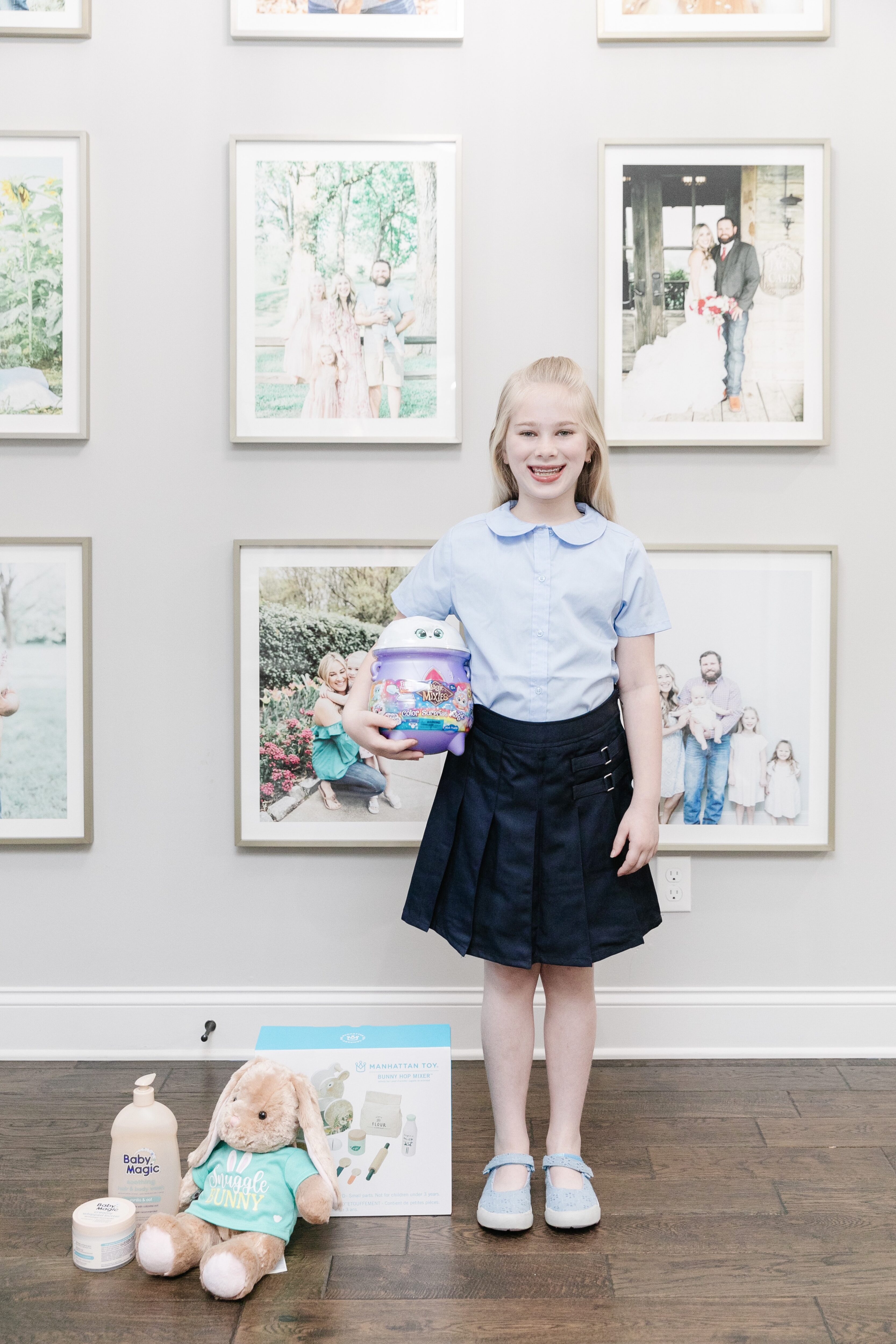 Easter is just right around the corner! You may remember me sharing some favorite toy ideas for kids here, and today I wanted to share some more gift ideas that are perfect for kids of all ages! What I love most about today's lineup is there is no candy involved, and many of them are great for creative play!
When it comes to Easter gifting, I definitely want to get the kids something they will love and use, but I also want to make sure it is well made, high quality and will last. The last thing I want to do is spend tons of money on little things that will break or be wasted. I want the kids to use and have fun with the items they get! But I also want them to be practical. So today I'm rounding up 5 of my favorites below.
5 Favorite Easter Gifts for Kids
Magic Mixies Cauldron – This is another Moose Toys favorite! Magic Mixies just released a new cauldron, and Leighton is obsessed! All of the Magic Mixies has been a favorite of hers for a couple of years now. Kids will have so much fun by sprinkling the Bubble 'N' Fizz Dust, naming their Mixie and then adding water to magically reveal the cutest Mixie Plushie and other magical surprises inside.
There are 6 Mixie Plushies to collect, all with mystical color changing magic! They can also discover all 6 color change surprises including the Mixie's Gem, Belly and Tail as well as a color changing Wand, Magical Elixir and Cauldron Gem! Leighton loved naming her Mixie on the scroll, pouring water over it and watching it bubble and fix and then reveal her new Mixie Plushie, Pixie. This is a favorite of both Leighton and Amelia!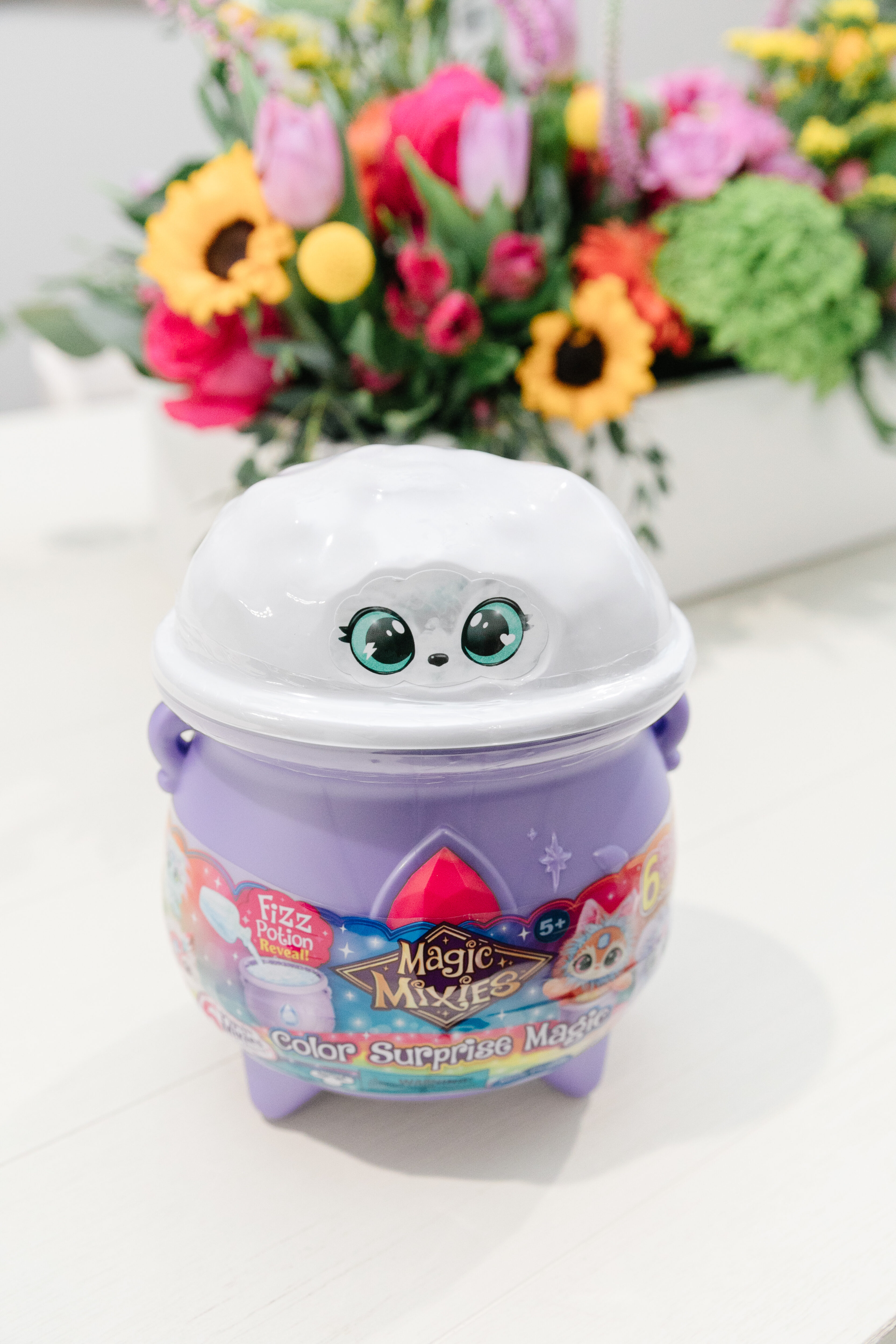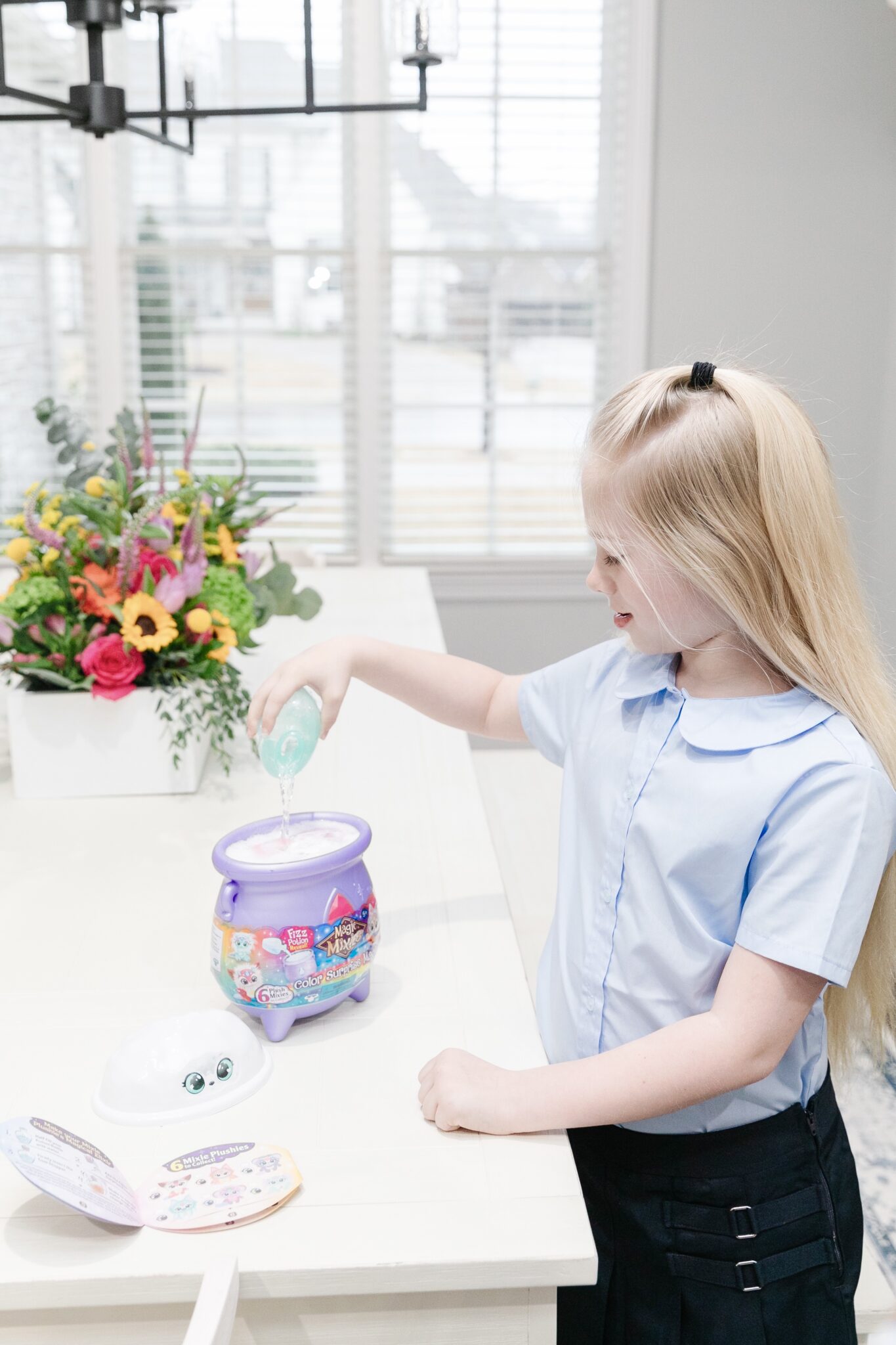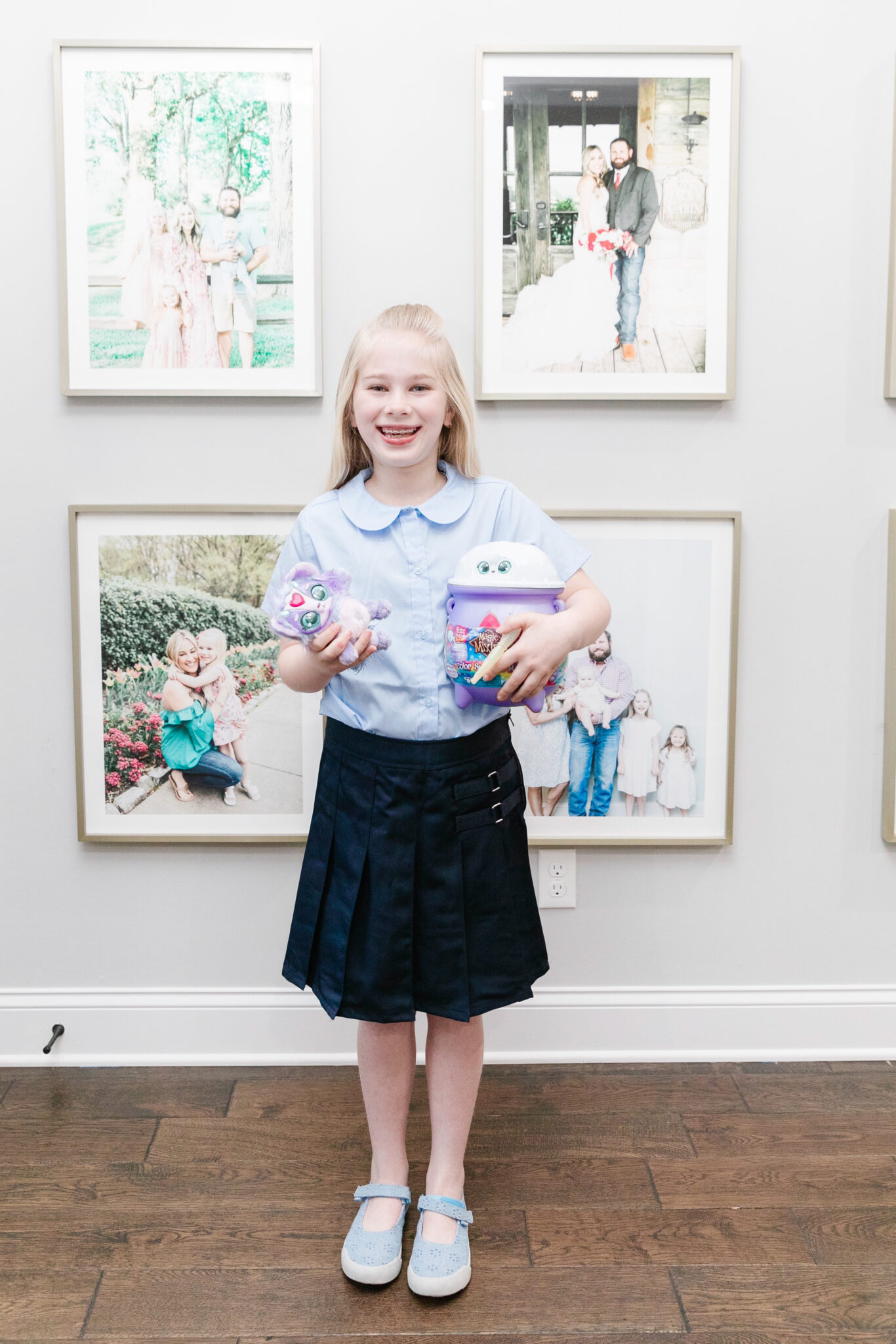 Build-A-Bear – What kid doesn't love Build-A-Bear?! Leighton and Amelia have both loved them one the years, and now even Grayson is a huge fan too. Build-A-Bear is a multi-generational global brand focused on its mission to
"add a little more heart to life." They are the perfect way to celebrate and commemorate life moments. And they're perfect for Easter!
Amelia received this adorable little bunny rabbit and couldn't stop cuddling with it and sleeping with it at night. Once Grayson got his hands on it, he fell in love with this Build-A-Bear too! It is so sweet, soft and cuddly. The kids love going into the store to pick out their own plush stuffed animal, name it, kiss it and build their own plush stuffed animal.
Hop on over to Build-A-Bear Workshop yourself to find everything you need to fill Easter baskets this year! Their online Easter Giftshop also offers a wide selection of gifts for everybunny including a new spring collection, Easter basket stuffers, favorite holiday classics and some showstoppers for this year's Easter surprises! Build-A-Bear is a great one-stop shop for all your Easter needs! Our kids love picking out accessories for their plush keepsakes and treasuring them for years to come!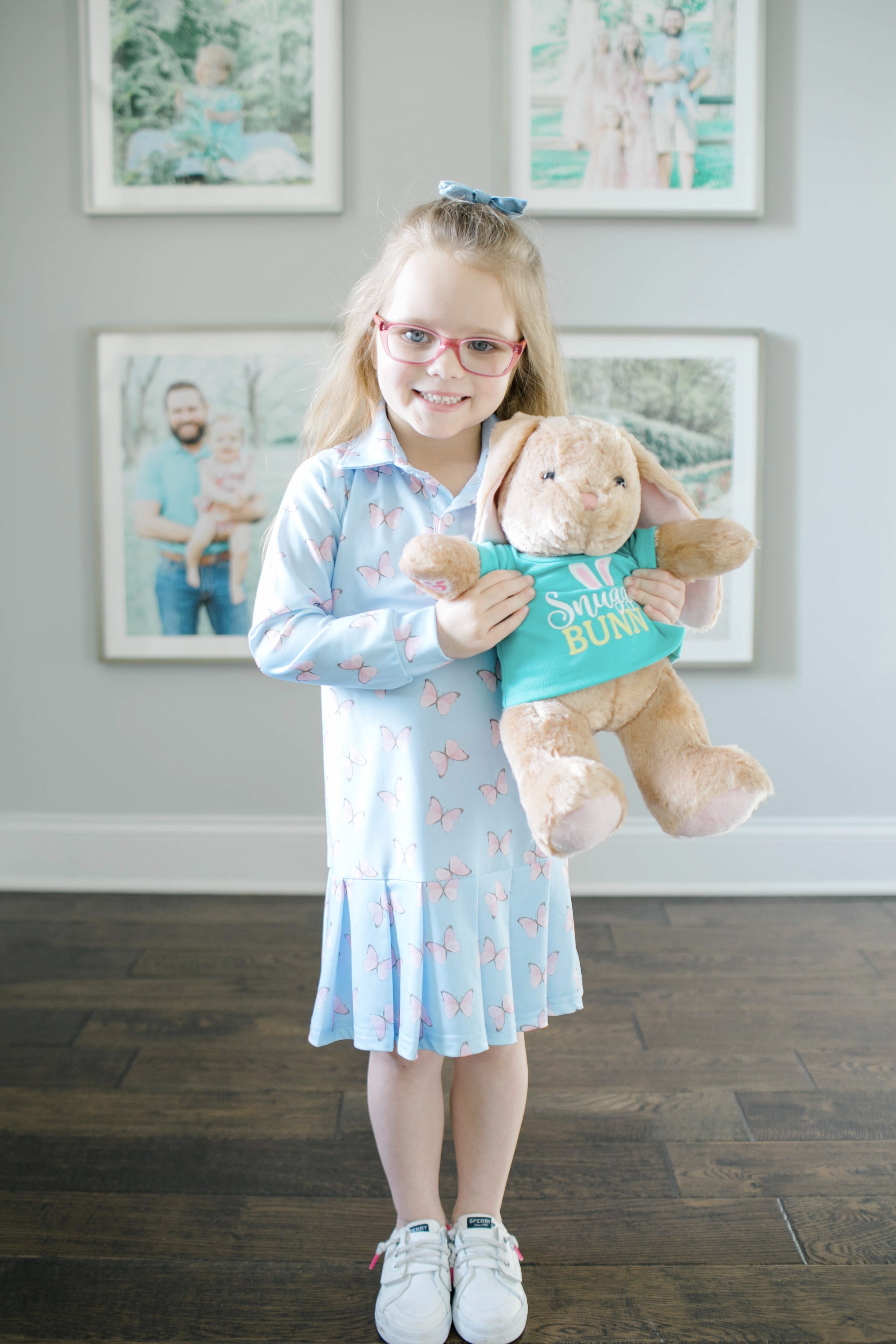 Manhattan Toy Bunny Mixer – This might actually be one of my favorite toys for the kids this year! Even I love it too! This ten-piece wood and fabric set adds whimsical flare to any budding chef's play kitchen. We gave this set to Amelia and put it in our play room with their play kitchen sets. All 3 of the kids absolutely love it!
Pull back on the handle between the bunny ears to lift the wooden mixer blades and turn the mushroom to make them spin. It is perfect to encourage your little one's imaginative role-play, cause-and-effect learning, and motor skill development.
A dash of joy, a pinch of imagination, sprinkle in a little laughter, and you have the perfect recipe for play! This would be their perfect gift to put in your kid's Easter basket for Easter gifting. Save 20% off your purchase today!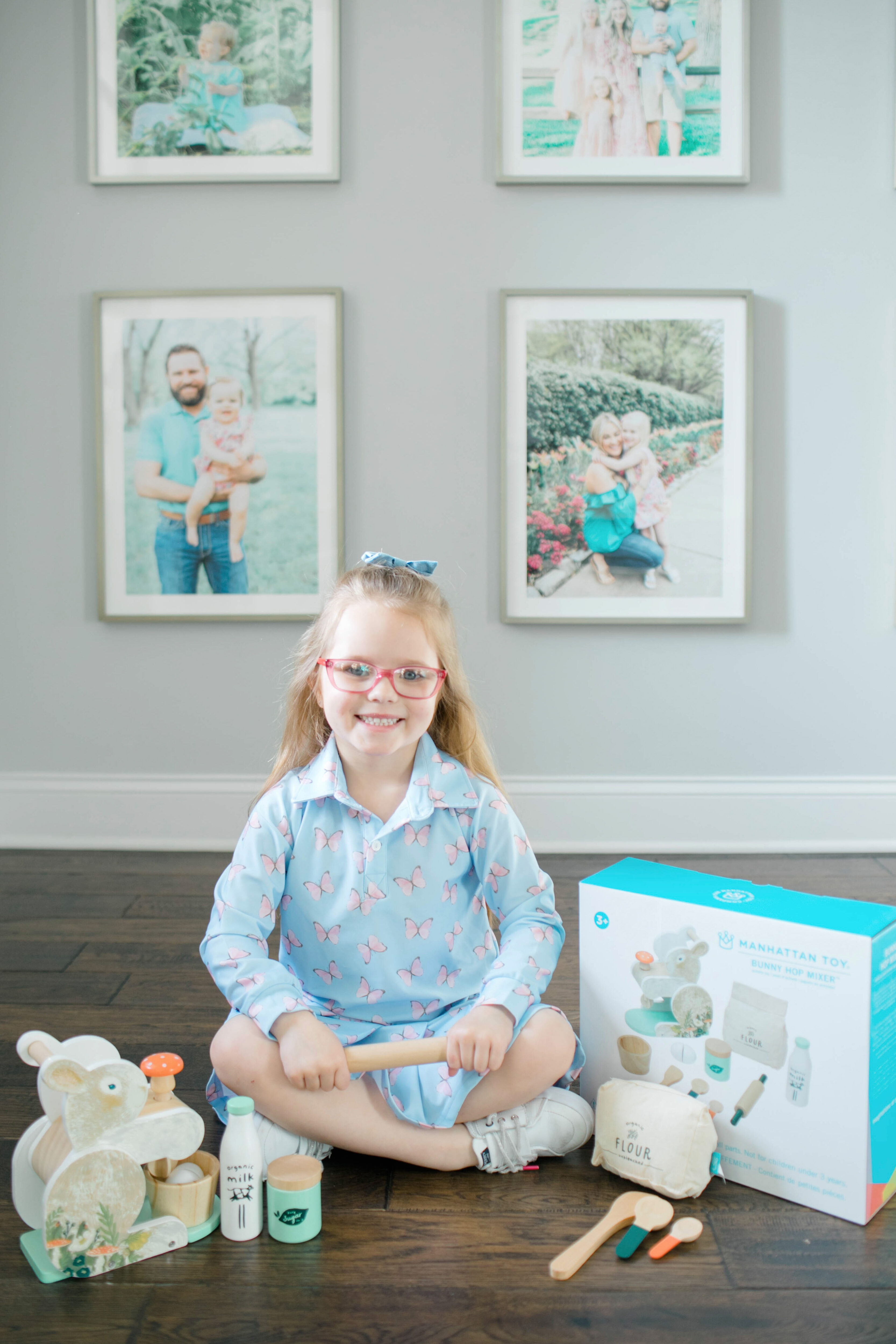 French Toast Apparel – If you haven't heard of this brand, they have been making stylish and affordable school clothing since since 1985. Leighton doesn't wear school uniforms, but she LOVES this outfit! Not only does it look so cute together, she can easily wear this little two-tab pleated skort with other pieces to school. And she wore the adorable Peter Pan blouse under her overalls to school last week. Each piece can easily be worn together or separately in and outside of school and show off your child's individual style still!
The skirt has an adjustable waist for the perfect fit. And the top is cotton-blend poplin that is made with Wrinkle No MoreTM fabric for easy care. They also carry a wide range of sizes for kids, tweens and teens. I always love gifting the kids clothing that they will wear and love! Make a purchase and save 20% off through March 31!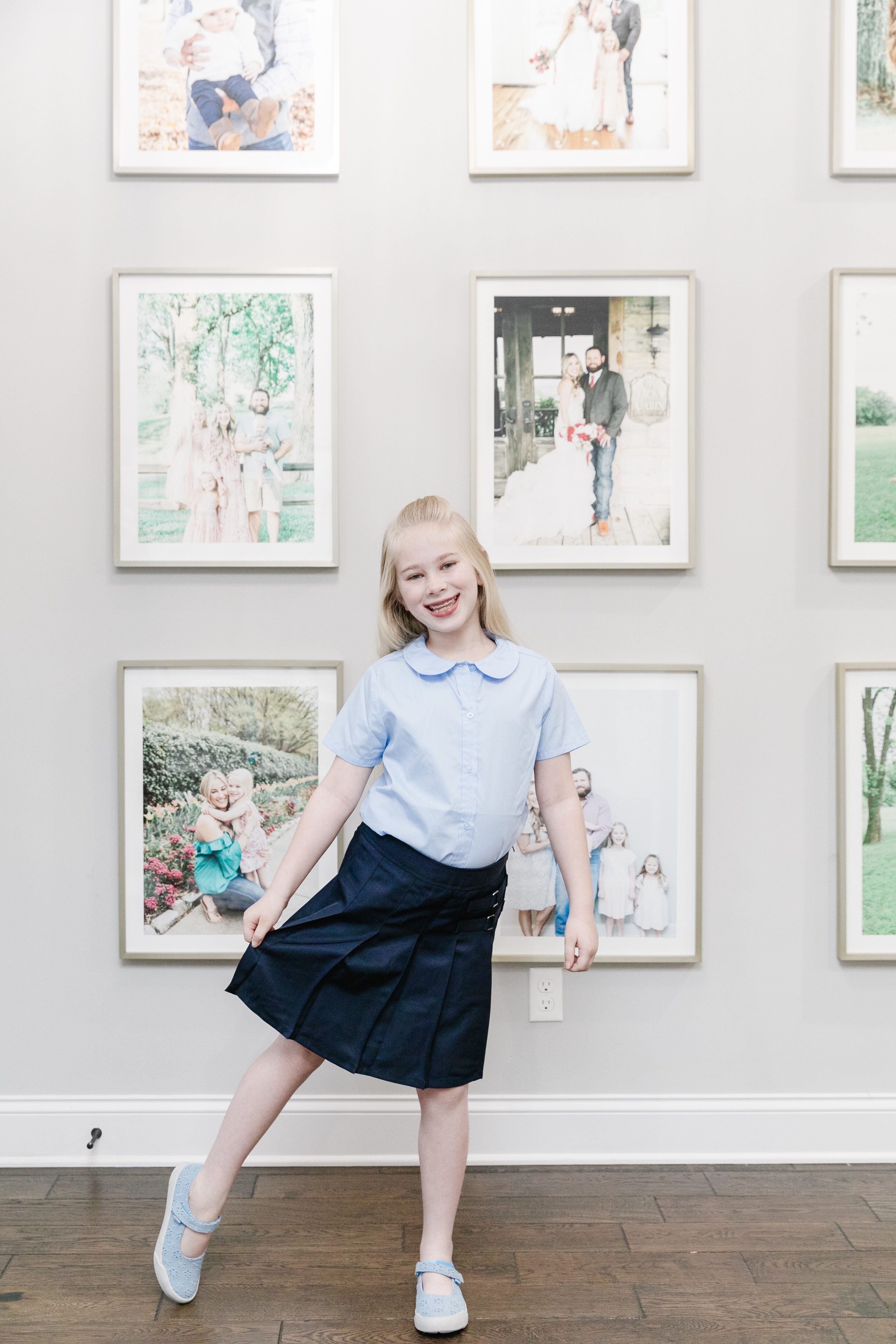 Baby Magic Skincare – Trusted by parents for over 70 years, Baby Magic products are a favorite of ours! I first started using their lotion and baby wash when Leighton was born. Each Baby Magic product is dermatologist-recommended and crafted for baby's delicate skin, featuring nourishing formulas and wholesome ingredients. And Baby Magic products are always made without parabens, phthalates, dyes and sulfates.
The Soothing Hair & Body Wash was specially formulated for sensitive skin. It is perfect to be used with all 3 of my kids! This hypoallergenic formula is made with nourishing ingredients to leave skin feeling soft and soothed. The head-to-toe wash is formulated with colloidal oat and vanilla, known to calm and condition sensitive skin. It has even been great to use with Grayson and his sensitive skin!
The Creamy Whipped Butter Vanilla & Oat smells so good! It is lightweight and whipped and absorbs quickly into the skin. It provides deep, long-lasting moisture. The vitamin enhanced body butter is full of nourishing ingredients like colloidal oat, aloe and shea butter. It is the perfect thing to gift your kids that you know will actually be used!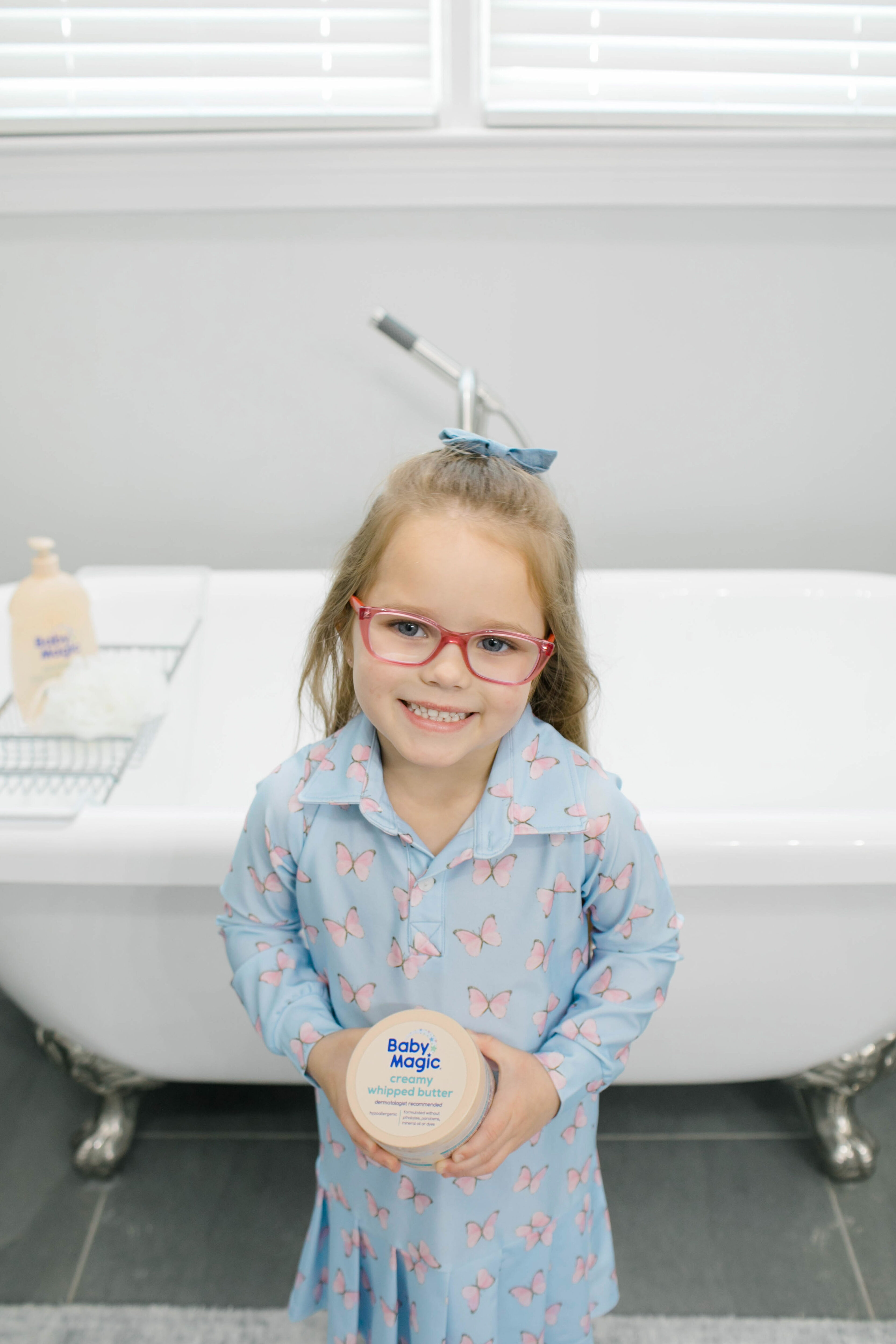 If you're looking for a few more last minute Easter gifts for next weekend, make sure you pick up some of these items. They are loved by all of our kids. And they're so much better, fun and practical than a ton of candy on Easter Day! = ) What are some of your favorite Easter gift ideas?