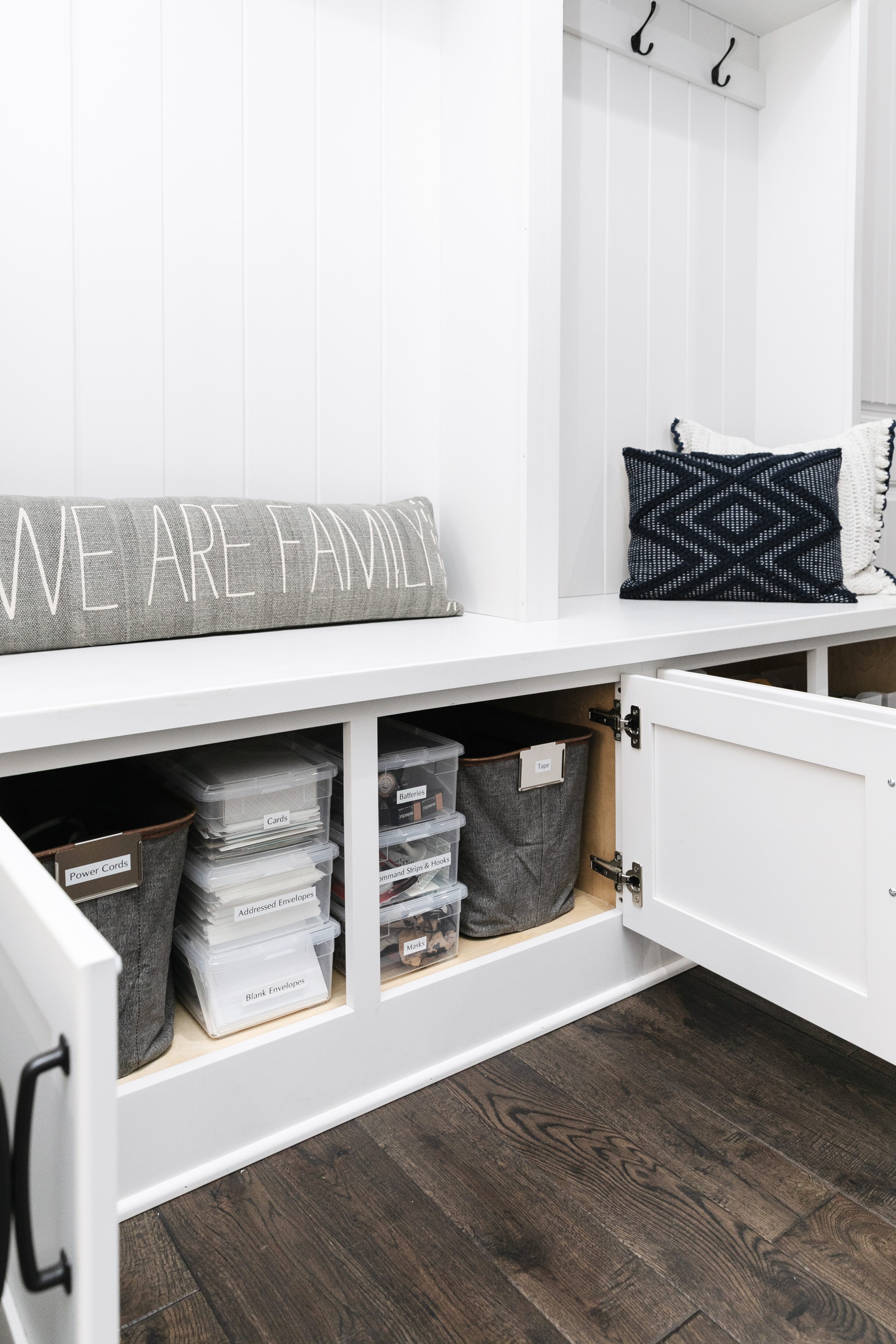 Shop the Post

One of the main things that sold us on this house was the cubbies in the entryway. We absolutely loved them! We had baby number 3 on the way, so we loved that there would be one cubby for each kid. We thought it would be a perfect go-to area for each of the children, and it is!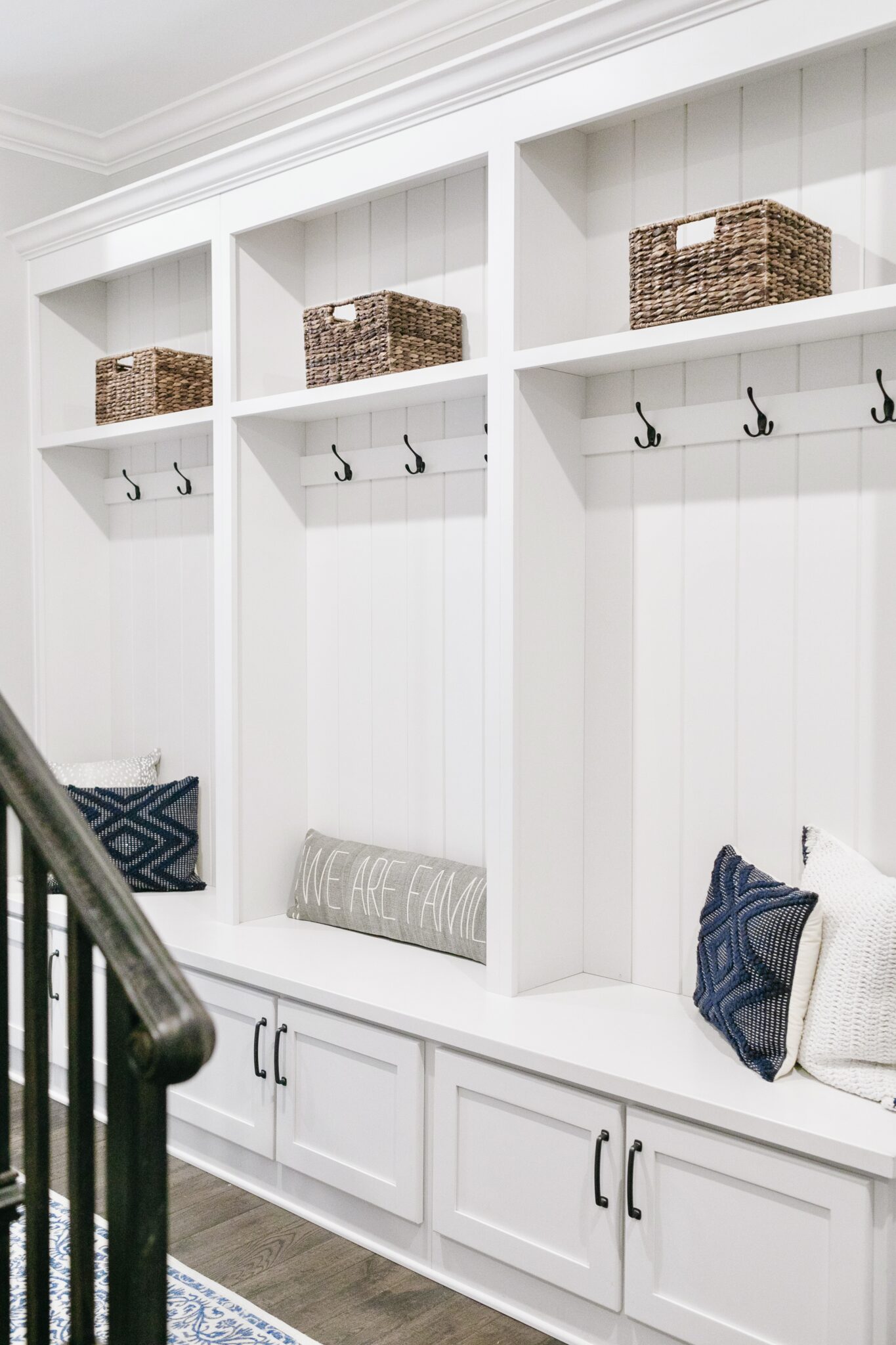 The first thing we did when we moved in was to hang 3 hooks in each cubby. They are perfect for backpacks, lunch boxes, jackets, and more. Then I added baskets on the top shelves, one for each cubby for each child. In the wintertime, I stock each kid's winter accessories in them like gloves, beanies, and scarves. They would also be great for school accessories like headphones or sports equipment too. The possibilities are endless!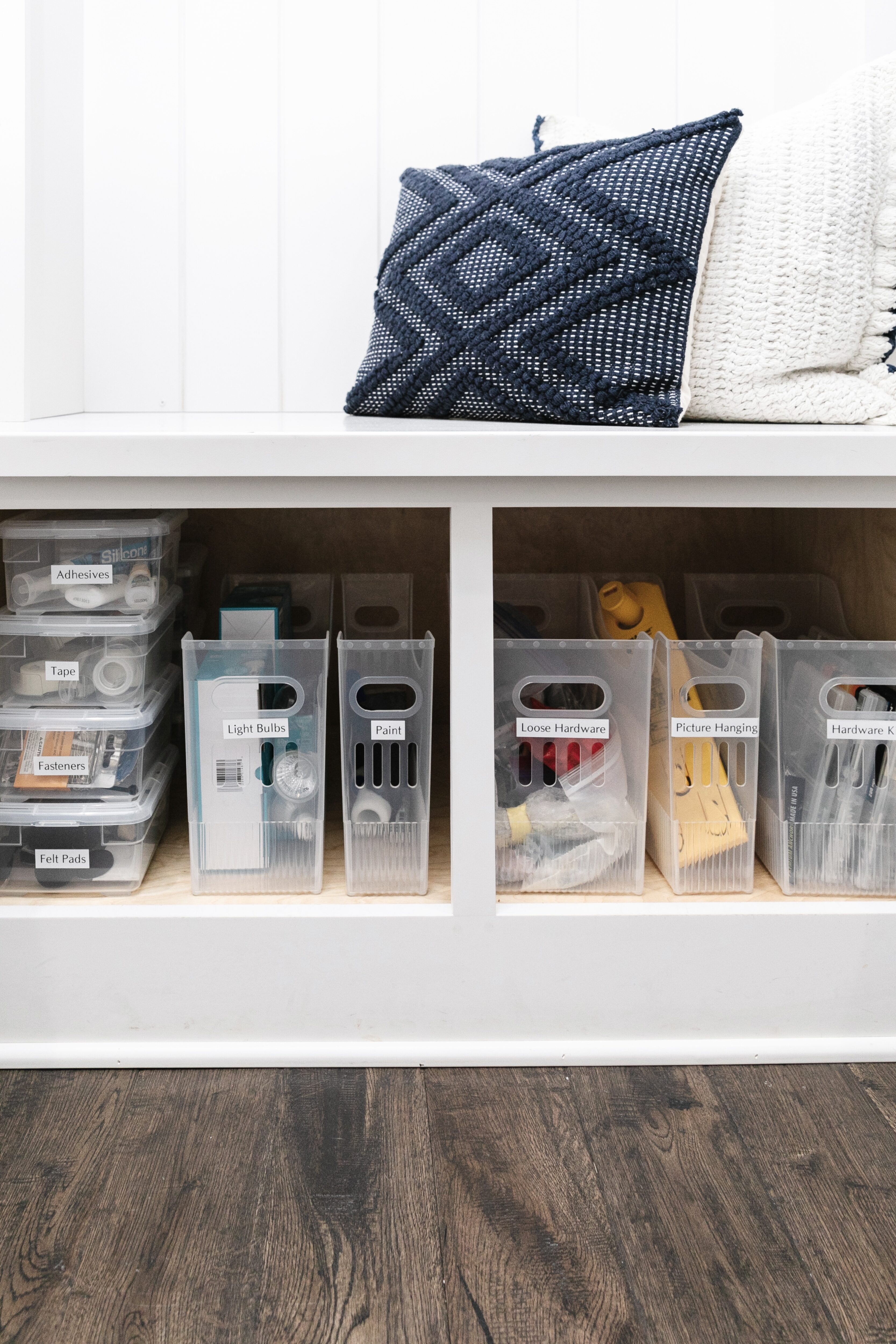 Below, we have even more storage! There, we decided to store some of our house items – tape, furniture pads, paint, bulbs, surge protectors, hardware, and more. Our garage is pretty packed to the max, so we like to store these often-used items where they are quick and easy to reach, but still organized and easy to find.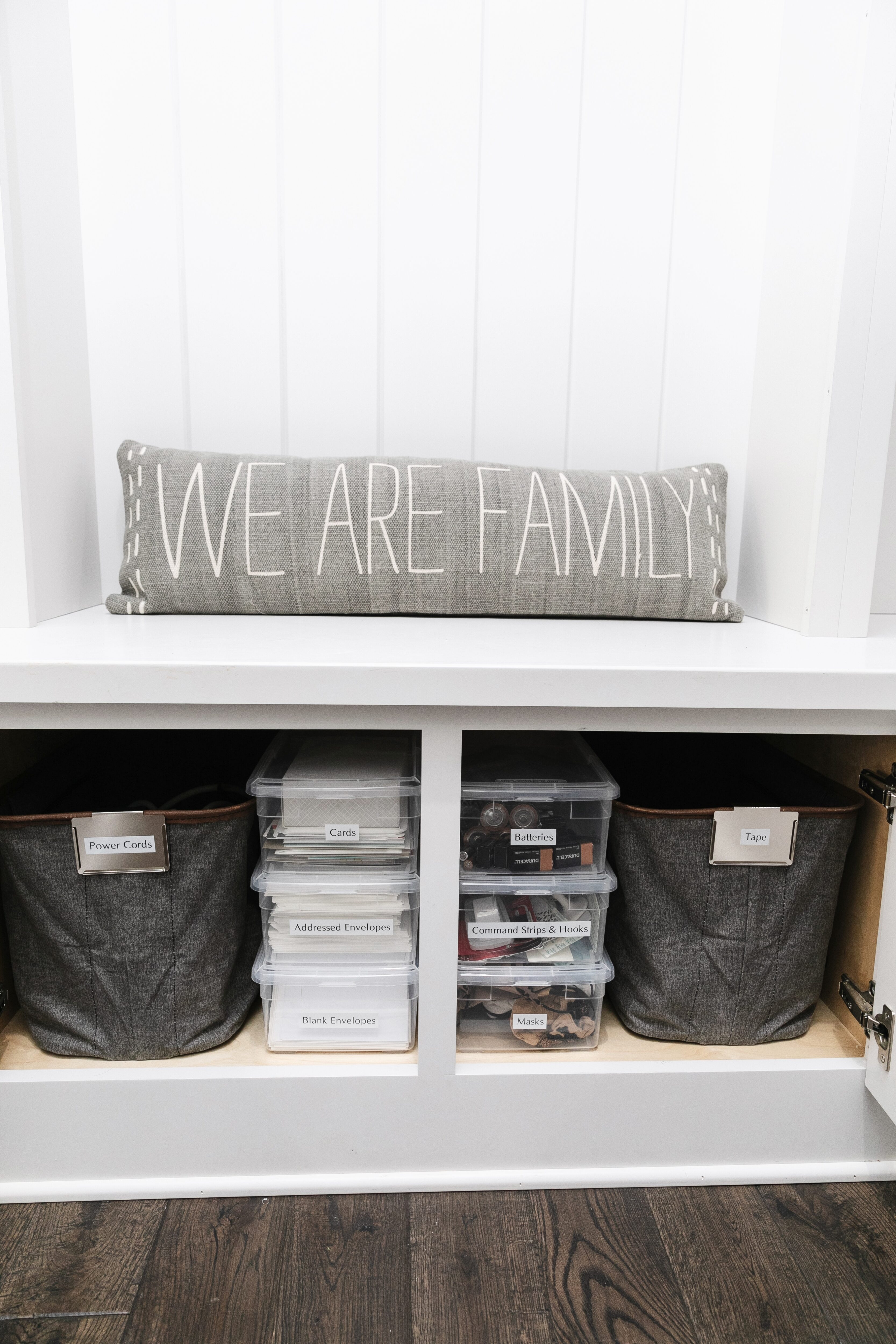 We used these clear-lidded bins and these multipurpose bins. For larger items, I use these collapsible totes. I have had these larger totes for years and love them, but don't let them become a catchall for everything. Make sure you keep items organized within these large totes. I am so happy with how this all came together! It feels so good to have everything organized even better within our cubbies now! What are some of your favorite bins?