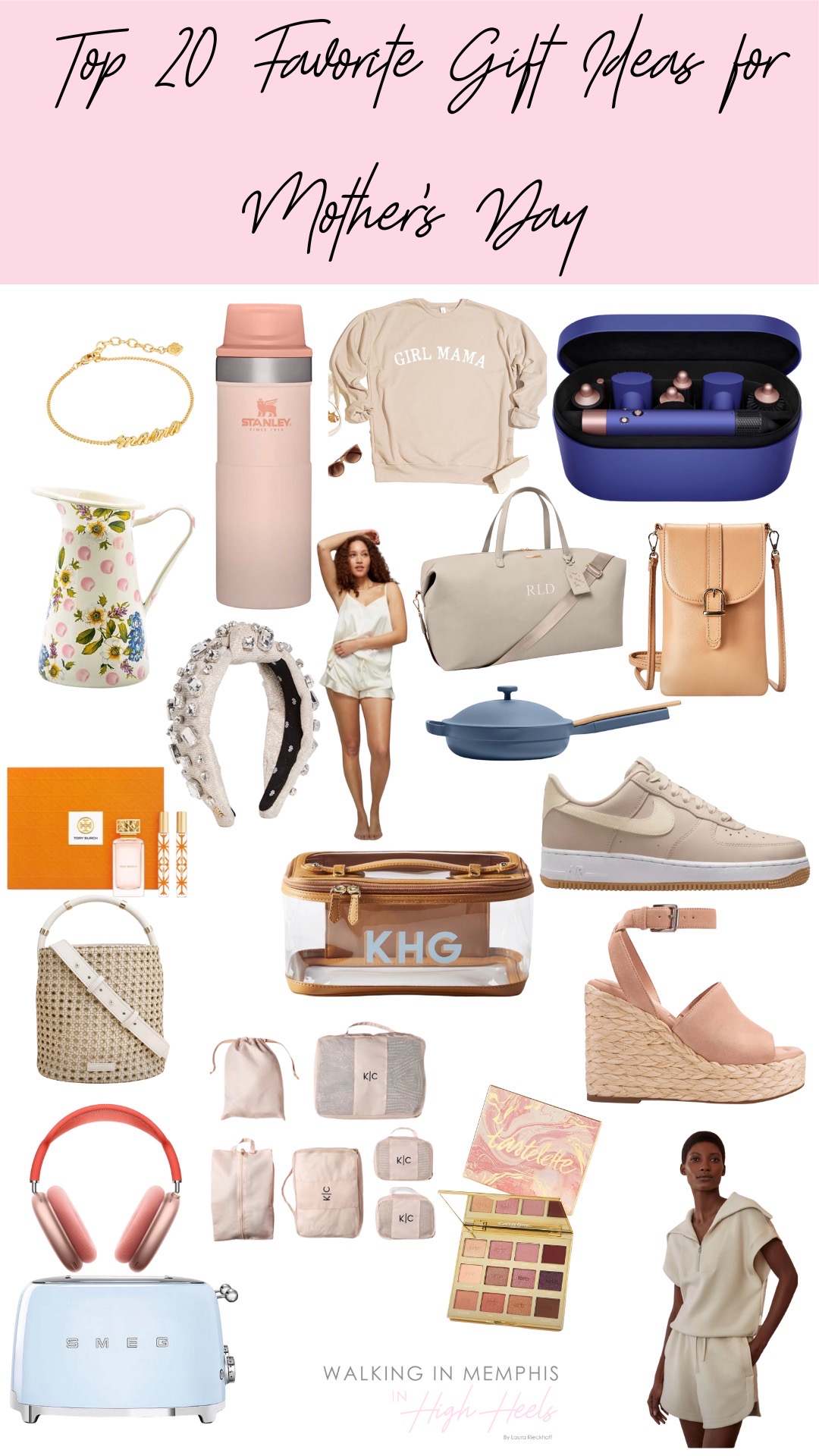 It's almost that time y'all! Mother's Day is next Sunday, so if your husband is asking you what you want or you're looking for something to get your mom or daughter, I am sharing 20 of my Mother's Day gift favorites above. And remind those guys to get on top of it and get something you will really love! = )
I tried to pick some gifts that are great for relaxing or maybe even a little splurging of ourselves…which we usually do so rarely! I have several of these items, and there are a few that are on my Mother's Day wish list too…like this Dyson Airwrap! I hear they are amazing, and I am dying to try one. It should be such a time saver too! I also really want this travel mug!
Are any of these on your Mother's Day gift ideas on your wish list too?? What are your favorite Mother's Day gifts? What are your plans to celebrate for the day?