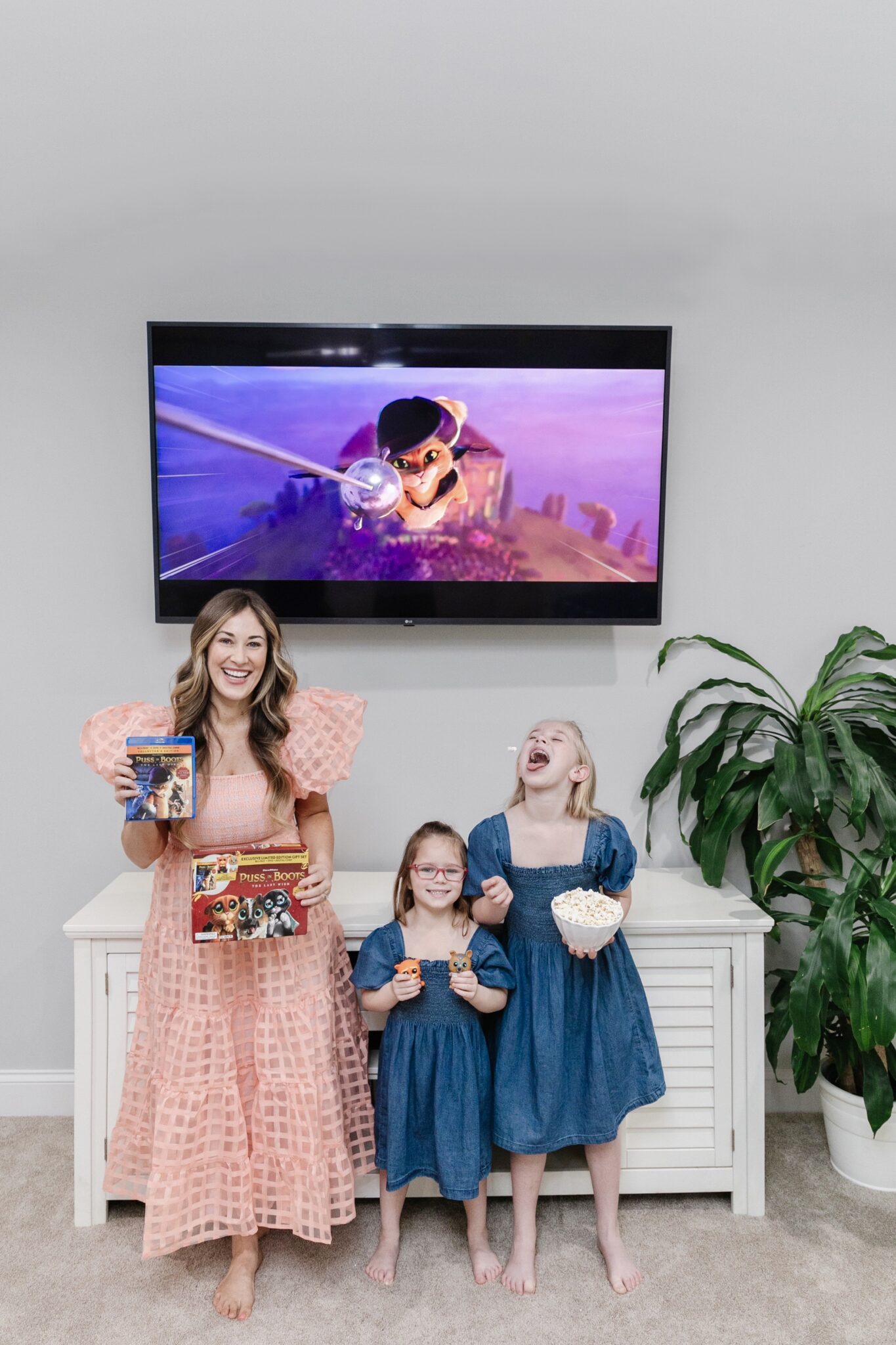 Shop the Look

You might remember me sharing my last post on movies here. Leighton and Amelia love watching movies (and little brother isn't far behind), but it can be hard to find movies that are good, new, and age-appropriate, especially for tweens! Keep reading because I'm sharing 10 new appropriate tween movies below!
Leighton is getting to that age where she wants to watch movies that are for an older age group, but they might not be age appropriate for Amelia and Grayson yet. We try hard to find movies that are age-appropriate for all the kids to watch together (mainly tailored to Grayson), but sometimes Leighton likes to watch a movie just for her during the littles nap time. Keep reading for some of our favorites!
10 Appropriate Tween Movies
Diary of a Wimpy Kid: Rodrick Rules – Rated PG
Disenchanted – Rated PG
Lyle, Lyle, Crocodile – Rated PG
Matilda the Musical – Rated PG
Minion: The Rise of Gru – Rated PG
Mummies – Rated PG
Night at the Museum: Kahmunrah Rises Again – Rated PG
Pinocchio – Rated PG
Puss in Boots: The Last Wish – Rated PG
Slumberland – PG
We all have watched Puss in Boots: The Last Wish together, and I have to say that we all loved it so much! The girls loved it! And I took Grayson to the movies to see it for the first time. He made it for an hour and a half sitting still watching the movie. And it was great at keeping his attention. It is definitely a new favorite of ours!
I'm excited about all the new movies coming out over the next couple of months too like The Super Mario Bros. Movie and The Little Mermaid. What are some of your favorite new movies for tweens?? Stay tuned for more age-appropriate movies for kids and tweens!