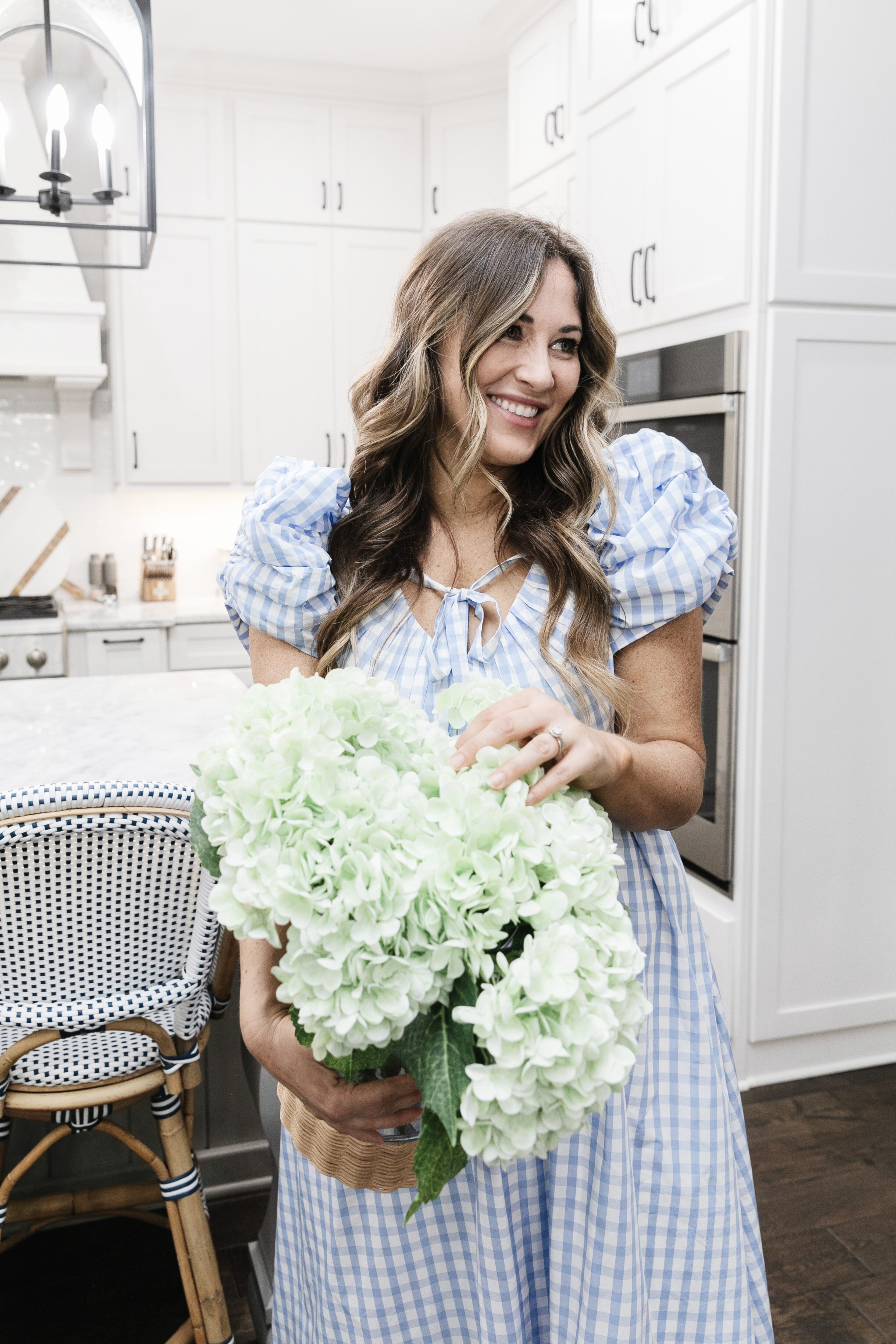 Shop My Artificial Hydrangeas

After searching for some great artificial hydrangeas for years, I have finally found a wonderful option! I looked at preserved hydrangeas, and I looked at artificial ones, and I honestly prefer artificial hydrangeas to preserved ones. They are silky soft, they fluff up and fill out really well, and they are washable when they get dusty. They also have long stems that are bendable and can work in so many different vases. Each order comes with 3, and they are huge! I started off with this gorgeous neutral green color. They coordinate with almost any color and decor.
I just recently ordered a white set and a blue set too, and I can't wait to share them with y'all too. I have been SO impressed with the look and quality so far. We have had several brunches at our house since I received them, and everyone raved about them and thought they were real. They look THAT good! Pair them with some other colors for an even more natural look.
I don't know about y'all, but hydrangeas have been a favorite flower of mine since I was a little girl. They are just such a beautiful, classic flower that brings life and color to your home when set out in the perfect vase or pitcher. If you end up ordering them, let me know what you think! I just had to share them because they are the best artificial set I've ever seen in person!