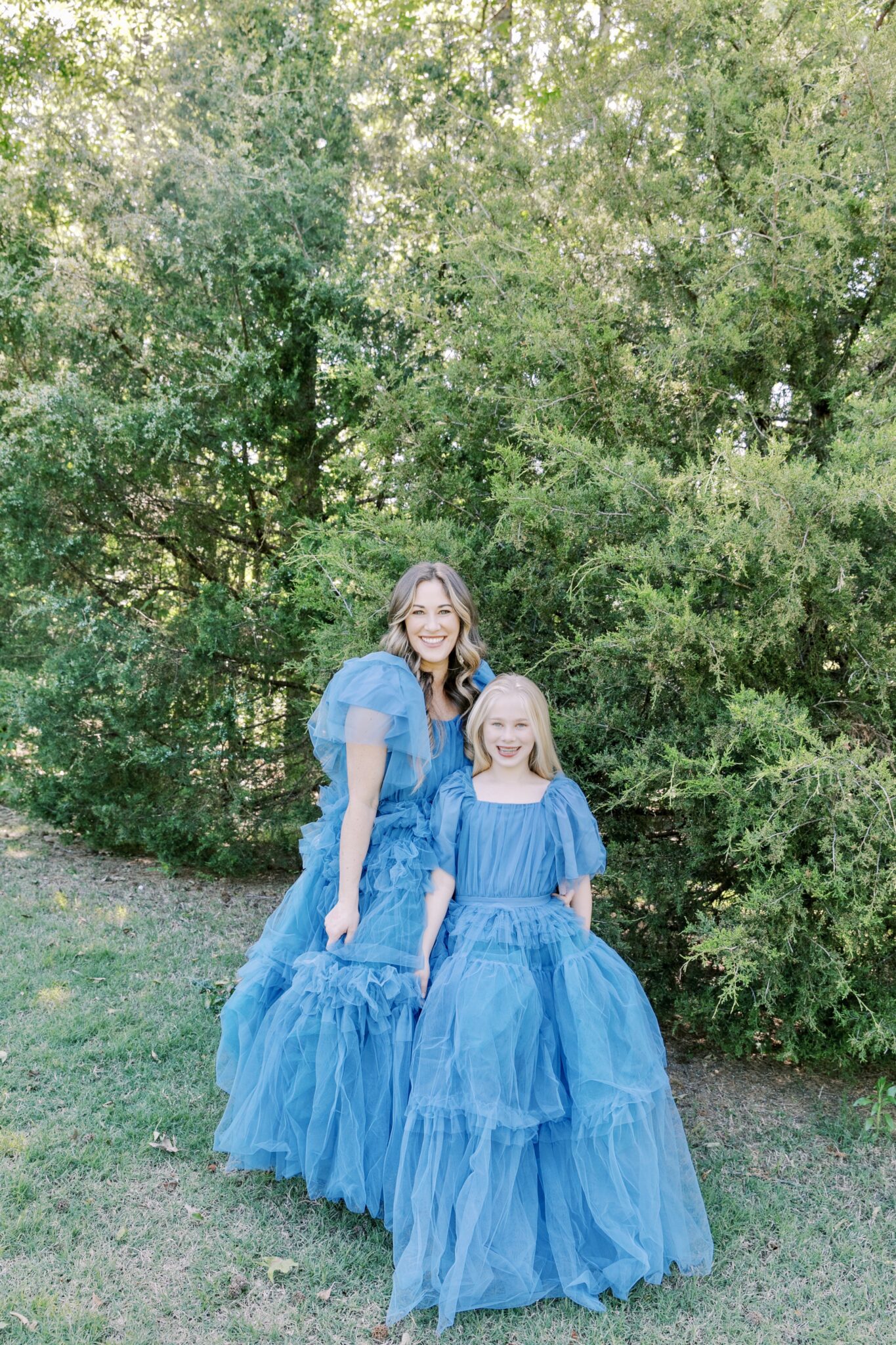 Shop the Mom & Me Dresses
Have you heard of Ivy City Co yet? If you haven't, this is your PSA to check it out. If you love mom and me statement dresses, tulle dresses, outfits to coordinate with your children, or dresses to match your daughters, you will love Ivy City Co! I fell in love with them last year when I ordered one of their prints for our entire family for some family pictures. And I have been smitten ever since!
Then last winter I was looking for some statement tulle dresses for holiday events, and I found SO many great options there. Fast forward to this year when they release the fairy tale dress, and it is just that! It's on sale right now, so scoop it up if you love it! I got one for me, Leighton, and Amelia, and Leighton and I wore them recently together. She was so happy when she saw the pretty dresses! She even put on a little makeup. It was like playing dress up, and I don't blame it; it was so much fun! You can find the mini version of the dress here.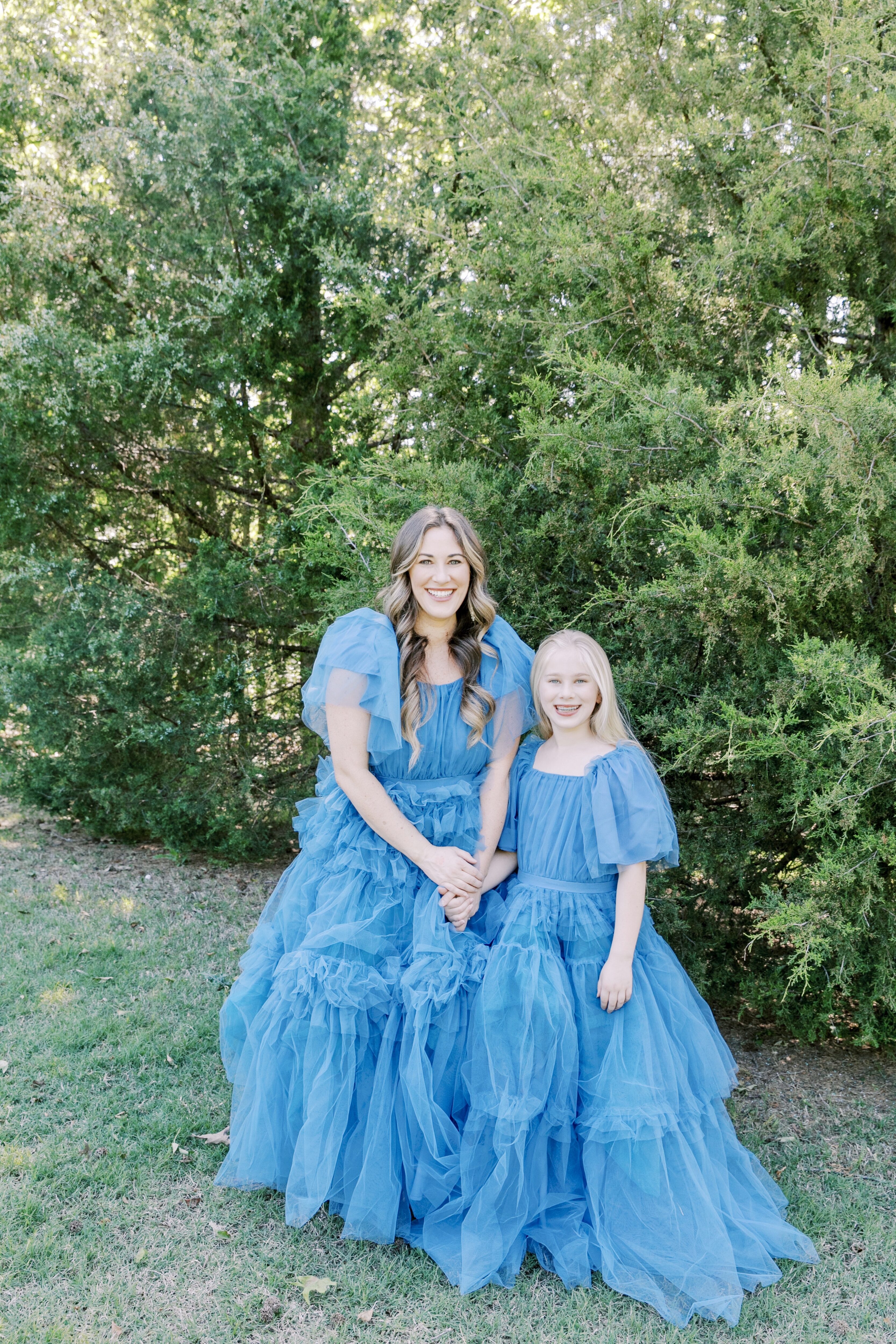 They are great for family pictures, any special dances or events, or even a fun Halloween costume! I might even have to pack them for Disney World. I am definitely getting modern Cinderella vibes. = ) Amelia tried on her dress recently and fell in love with it too! She immediately wanted to put on some high heels and makeup with it too. = )
You are never too old to play dress up, especially with the kids! Ivy City Co also has tons of casual options too, so make sure you check them out! You will have a hard time picking only 1 dress from them, I promise! Have you ordered any of their dresses yet? What would you wear this dress to?