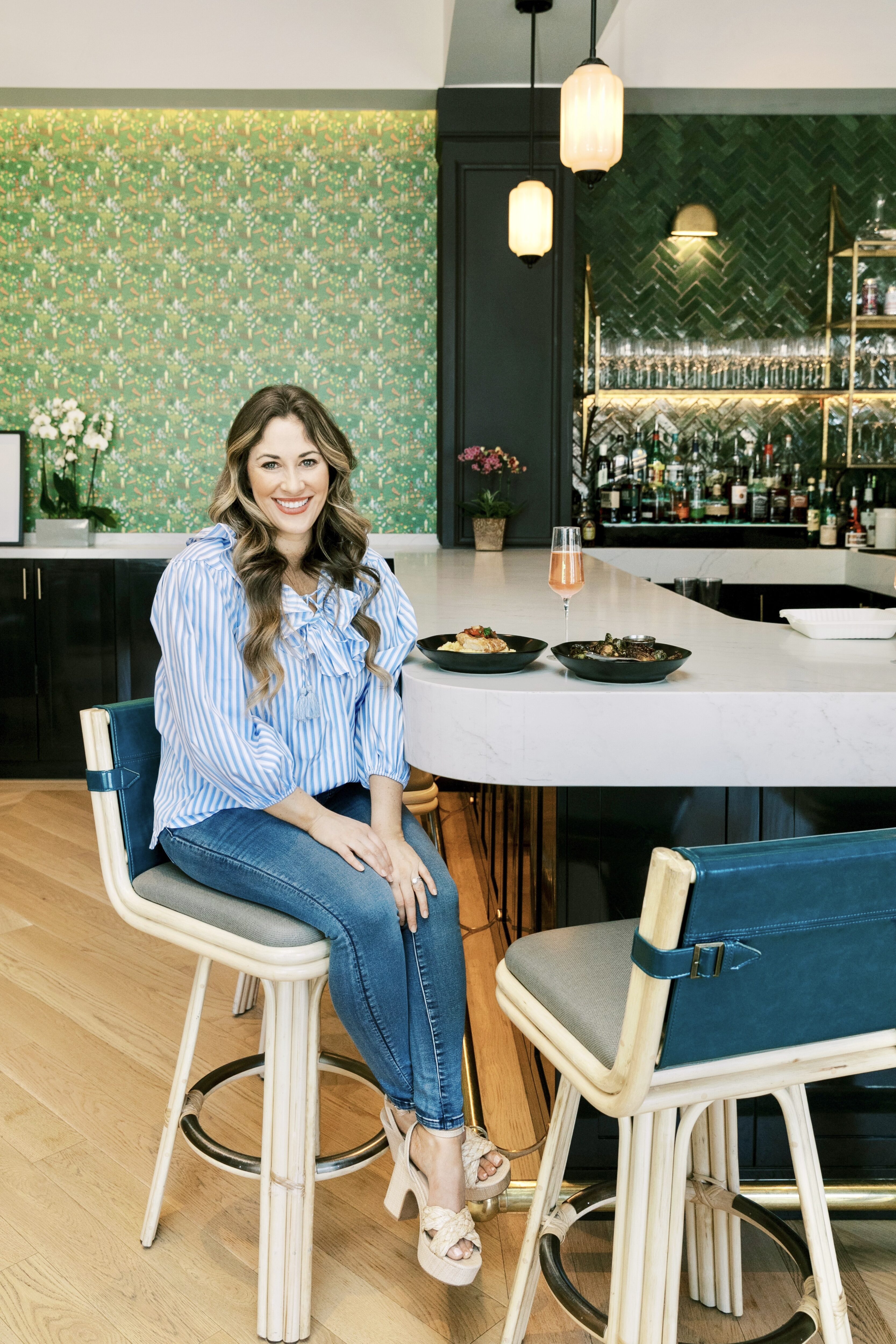 Shop the Post

10 Best Restaurants in Memphis with Outdoor Seating
It's spring, and that's one of my favorite times of the year to venture out and try some of my favorite restaurants. It's the perfect time to sit out on a patio and grab a great bite of food! If you're ready to get outdoors and try some of the amazing cuisines that Memphis has to offer, keep reading for my top 10 list of restaurants in Memphis with outdoor seating!
Babalu – Southern cuisine with a Latin flair. Their guacamole-made table side is amazing! They have 2 locations, and their East Memphis location is almost finished building their expanded patio! This will be perfect for this spring and summer!
City Silo – City Silo prides itself on comfort food reimagined and created with wholesome, clean ingredients. I absolutely love their buffalo tempeh bowl with quinoa, and you can add chicken, avocado, and an egg. It is so, so good! The tacos are amazing too. They have 2 locations, and the one in Germantown has a great little patio.
Coastal Fish Company – A seafood restaurant located in Shelby Farms Park that has gorgeous views. Overlook the water, sit out on their patio, and watch the sunset. The food is always amazing (I love their oysters and salmon!) and the views, ambiance and service is top notch!
Hog & Hominy – Italian cooking with Southern roots. They are known for their pizza, but they also have amazing salads, small bites, seafood, and drinks. They also have a patio and are in a great part of town with so many great spots to visit!
Loflin Yard – From wings to barbecue to sandwiches and a wonderful charcuterie tray, they have some great food and a wonderful venue space! They have picnic tables, covered areas, indoor and outside areas, and are super family, kid and pet friendly. They also have live music on some nights. Highly recommended this spring and summer!
Porch & Parlor – An amazing steak house in Overton Square, this is a favorite of ours! Perfect for date nights or even brunch with the girls. All of their drinks are amazing, and they also have a patio!
River Oaks Restaurant – River Oaks is a wonderful French-American bistro in the heart of East Memphis. They have a great little patio, and their fish is a favorite of mine on the menu.
Southern Social – Their shrimp and grits, other seafood, and steak is all so good! They are one of our absolute favorite spots, and they have created a great little outdoor dining patio. They are one of our favorites!
The Beauty Shop – A classic in Memphis, the Beauty Shop has something to offer for everyone! They have great brunch and dinner. They also have wonderful milkshakes. Kids love it as much as adults. And they have a great little patio you can sit out on also. Their menu changes often, but everything I have ever tried has been amazing!
The Memphian – This hotel has 2 great dining spots in it. The Complicated Pilgrim has a good-sized menu, but they don't have a patio. They make up for it with their food though! I love their fish and steak, and they have wonderful gluten-free fries! Their overnight oats for breakfast are also amazing! We love eating here whenever we are in Overton Square or stay at the Memphian. And the good news is you can still get your fix of patios by grabbing drinks and small bites from Tiger & Peacock. They have an upstairs patio that is super nice!