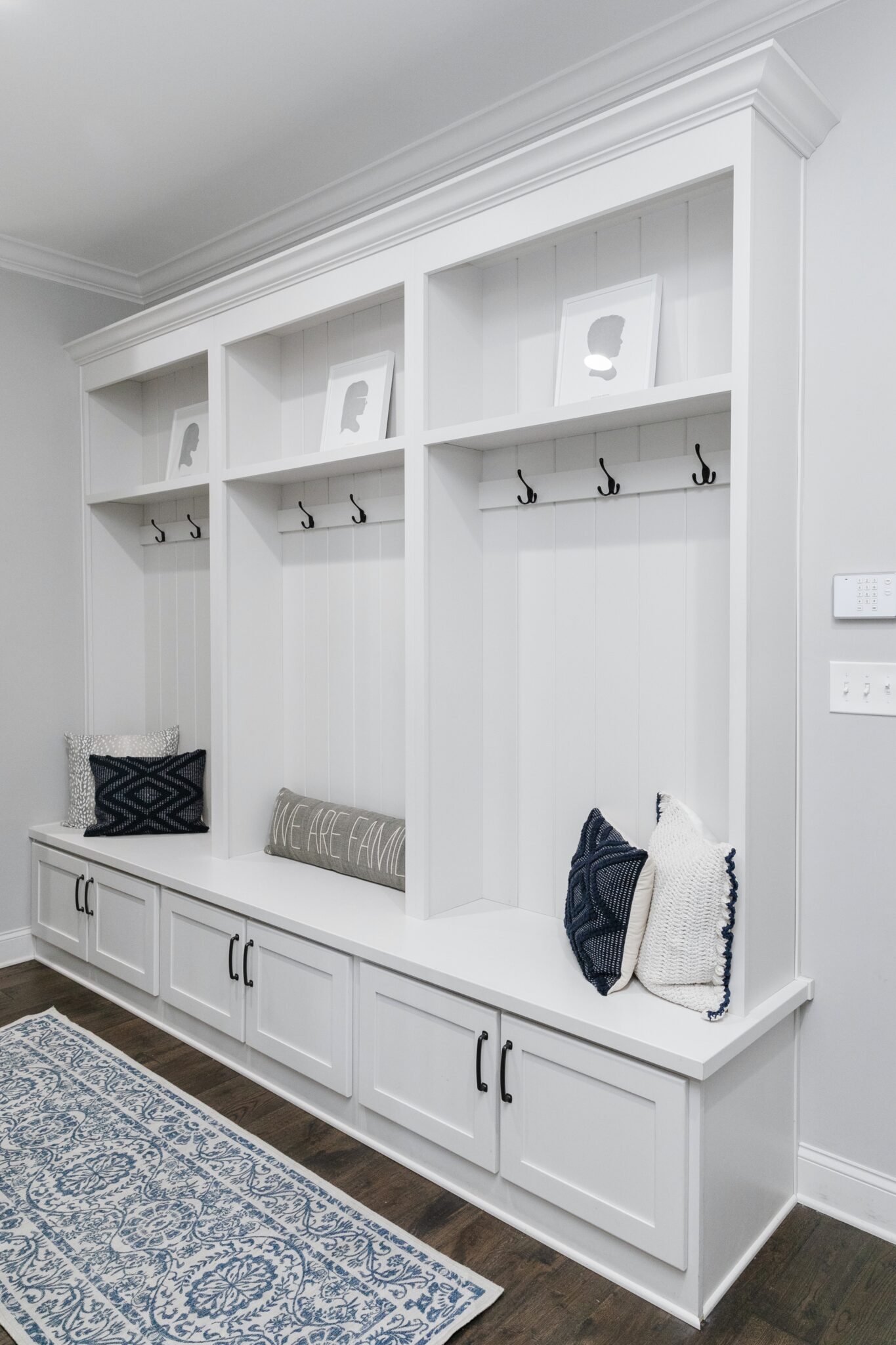 Shop the Look

Y'all may remember that we have been ordering these silhouettes since Leighton was born. We get one every year, and I was so excited to finally add Grayson's silhouette with his sisters. It's such a unique, but classic way to create memories of your children and a unique way to share family photos.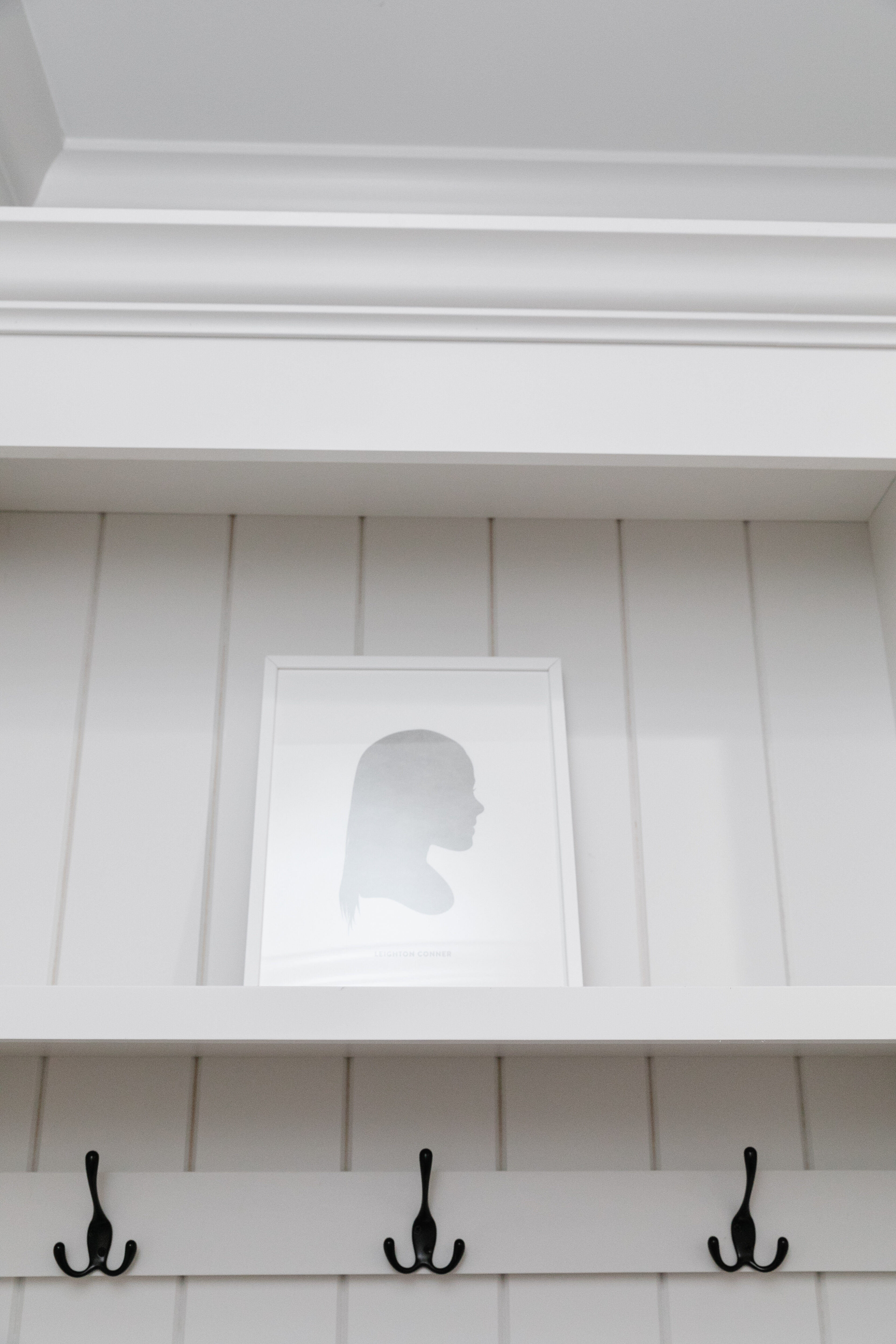 I typically hang their new silhouettes in their rooms, but I got to thinking of a way to display them around the house this time. That way, everyone can see them! You know I just love to show them off! I decided to add them in the entryway above the kid's cubbies. And it's a great way for the kids to remember which cubby is theirs too. = )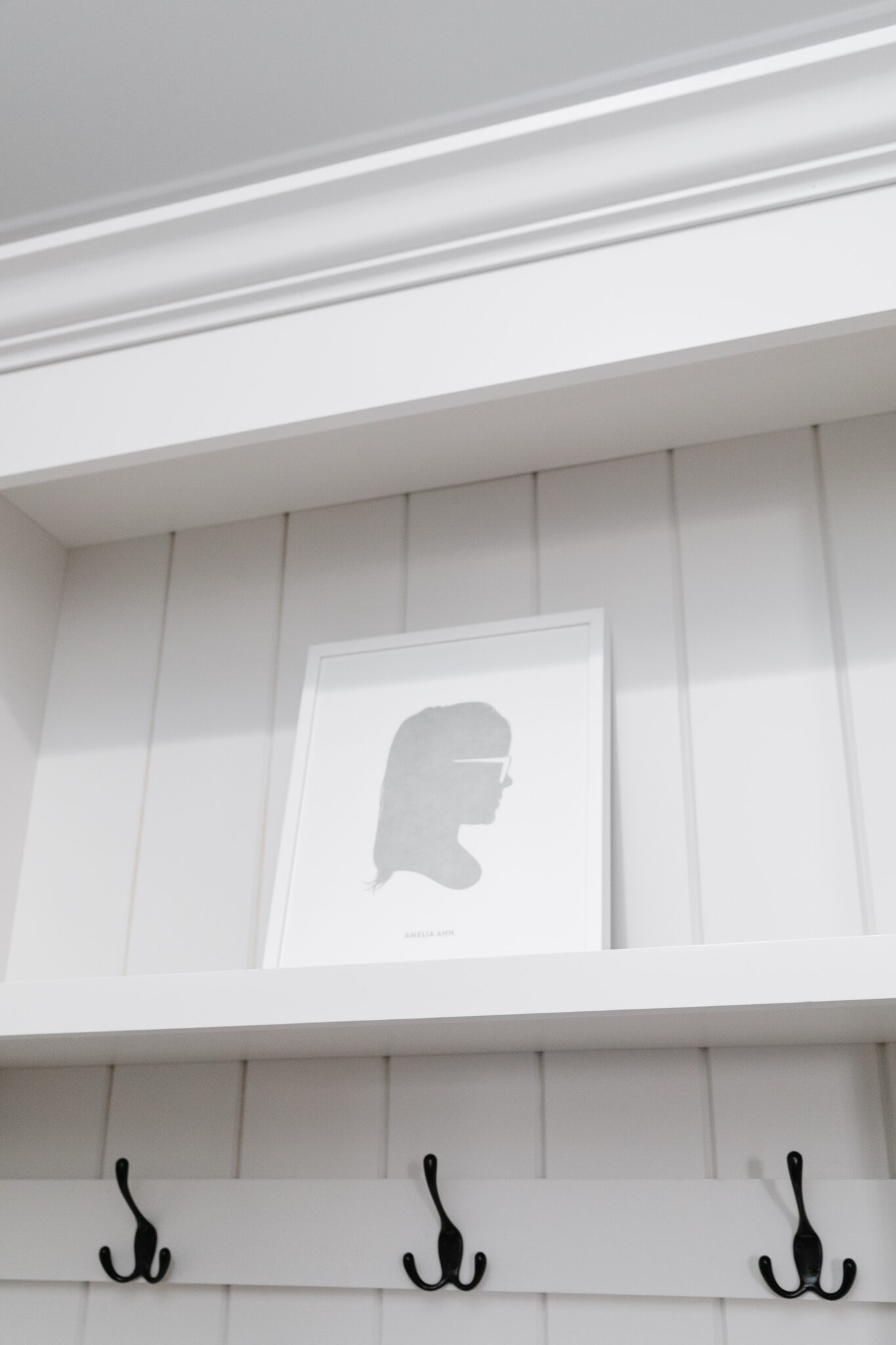 I love how well Minted always does when making the kids' silhouettes. I just take a picture of each of their side profiles with my phone and upload the image at Minted.com (I've used Minted for so many family photos around the house and for holidays!). It's that easy. There are several frame colors and sizes and text colors to choose from! Then they come back with proof that you can accept or change. They always do an amazing job, and I feel like the kids' personalities really shine through!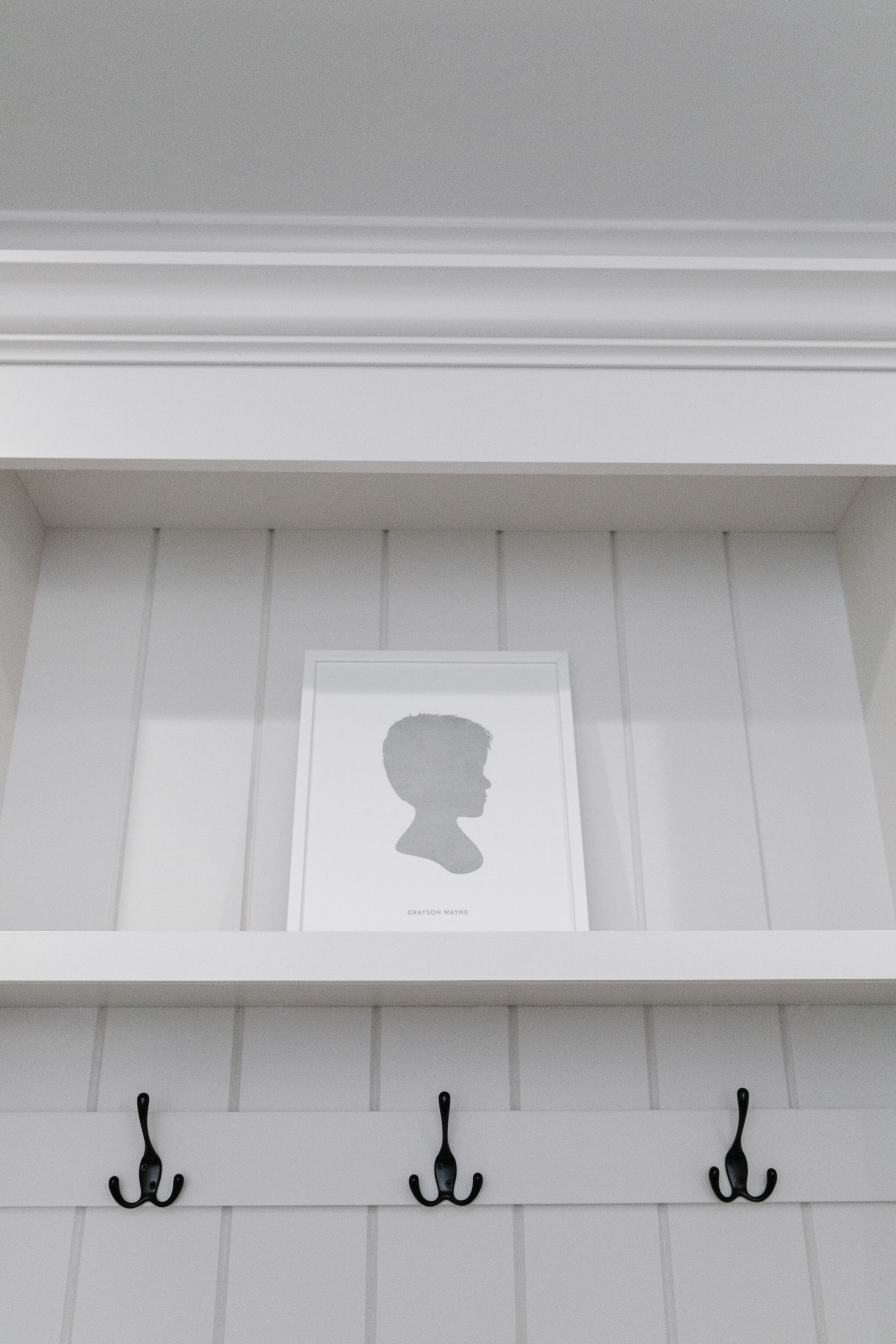 Have you ever got silhouettes of your kids or family photos designed before? How do you display them? What are your favorite ways to show off your kids' pictures?