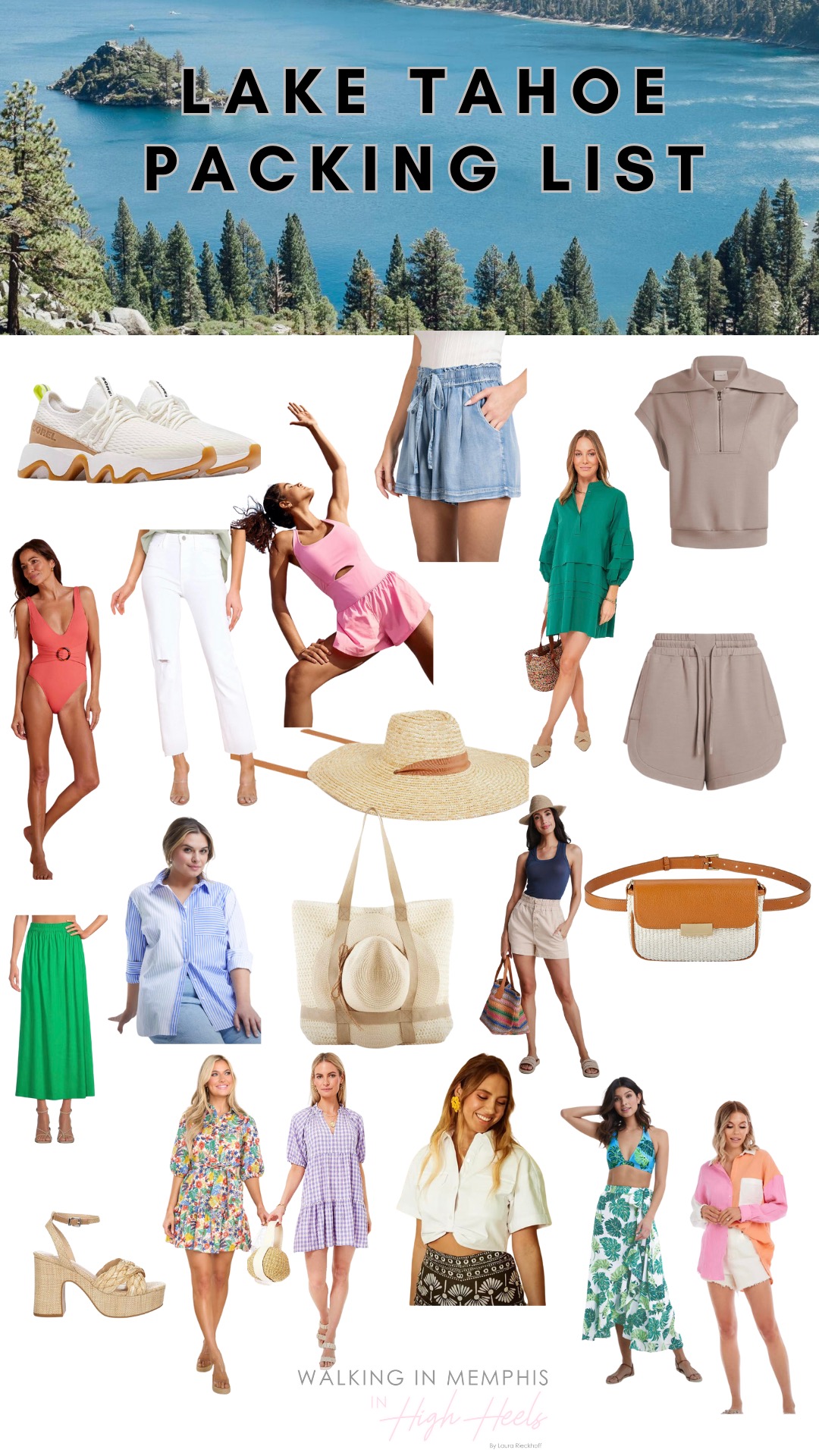 What to Pack for a Lake Tahoe Trip

We are headed to the beautiful Lake Tahoe soon, and I cannot wait! I have been in the fall in winter, but I've never been in the spring. I am so excited to get to see a little bit of warmer weather and try some other activities than what we typically do here in the winter like snow skiing. That got me thinking about my packing list. I want to share my favorite must-pack items for Lake Tahoe in the spring.
While we are there, we will be hiking, kayaking, and doing plenty of eating and shopping. I wanted to pack a good variety of casual and nice clothes that can be mixed and matched during our trip. I also recommend making sure you don't forget your sunscreen, sunglasses, and light layers. It might be sunnier than you think, but when the sun goes down, it can get quite chilly at night during spring and summer too.
Check out my packing list! Then, let me know what your favorite things to pack for a Lake Tahoe trip are. We are so excited to be exploring South LT for the first time. We usually stay in North LT. Let me know your must-do things there, and check back next month for my full recap of our trip!