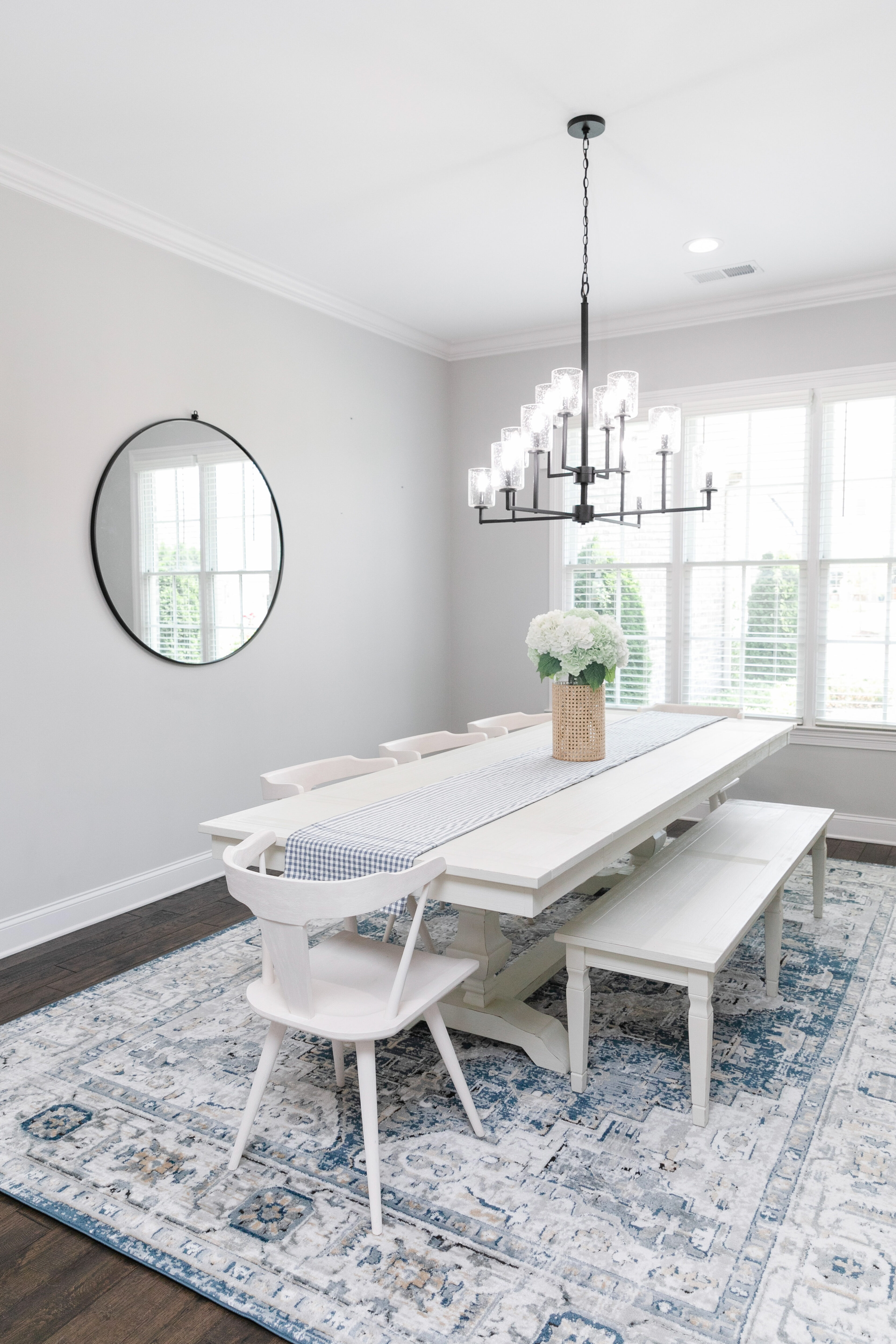 After 3 years, I finally have my dining room decorated exactly how I like it! I'm loving this coastal farmhouse style in here. I am still debating on adding 1 more piece (a buffet), but I kind of like the extra space right now without the room being too overly-crowded. With 3 busy kids, they are constantly all over the place lol! In the dining room, we kept our same table, chairs, and bench, but we added all new other pieces.
You already know that we recently updated this room with a new light fixture. We also added a new rug that was a little lighter to add some contrast but brighten up the room. We added a 45″ round mirror that I just love! It adds the perfect bit of contrast with the lighter, white colors in the room. And we also ordered some table runners. And for the finishing touch, I got this pretty cane vase for the centerpiece. I am SO happy with how it all turned out!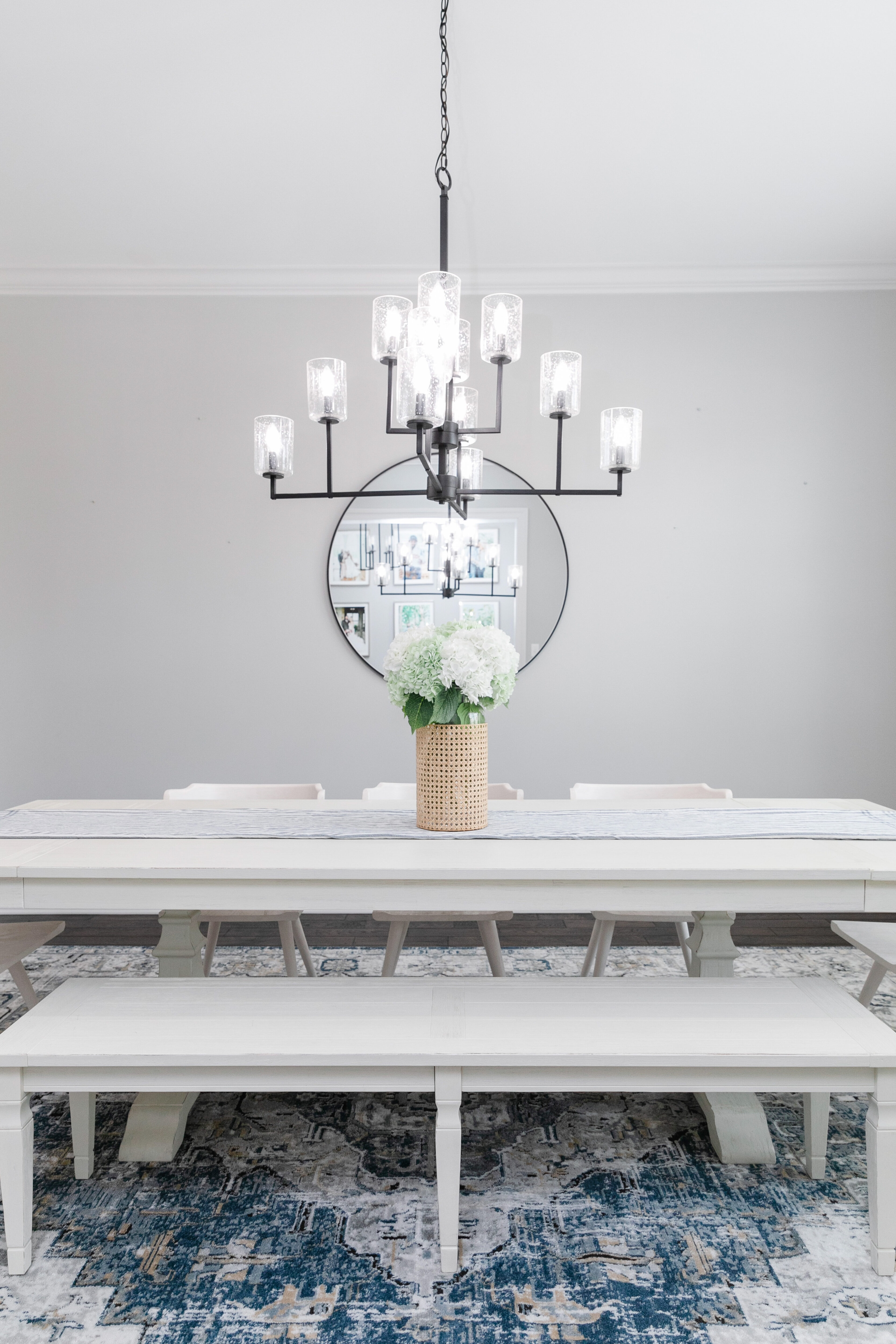 I love his this room looks now! It definitely defines our style much better! And don't worry, on the other wall, Matt still has all his favorite animal mounts. I love that it also pulls in lots of blue accents. You know I love coastal blue vibes! And this room definitely has bits of that mixed with a modern farmhouse vibe. You might call it a coastal farmhouse – a mixture of me and Matt! = )
This room has definitely come a long way! You can check out my first design when we moved in here. It was super dark and colorful lol! What do you think about our new dining room?