I feel like it's been a long time since I've shared any home updates! This one is a long time coming, too. I've been wanting to share our minimalist dining room with y'all for so long and just haven't gotten around to it (hello craziness of Q4!)
Today, I'm giving y'all a look at what our farmhouse dining room looks like all put together.
I couldn't be happier with how this space turned out. I love our long dining room table that makes it possible for us to seat everyone here for family meals and gatherings. It expands too!
When it comes to decorating, y'all know that I'm pretty minimalistic. I don't like to clutter up the walls or surfaces with a ton of items, so we keep it pretty simple. I think one of the reasons I love this space so much is because it really doesn't require a lot to still look beautiful.
The only real decor we have in here, other than our long dining table (clearly the focal piece of the room, am I right?) and the pop of color with this rug, is this gorgeous map on the wall.
I think I love the simplicity, mostly because it gives me so much flexibility when it comes to creating some beautiful tablescapes for the holidays. With how clean and simple the room is, I can experiment with different color schemes, floral arrangements, etc. to really make the table the star of the show.
Do y'all have a formal dining room in your home? Do you like to decorate or keep it more simple? Let me know!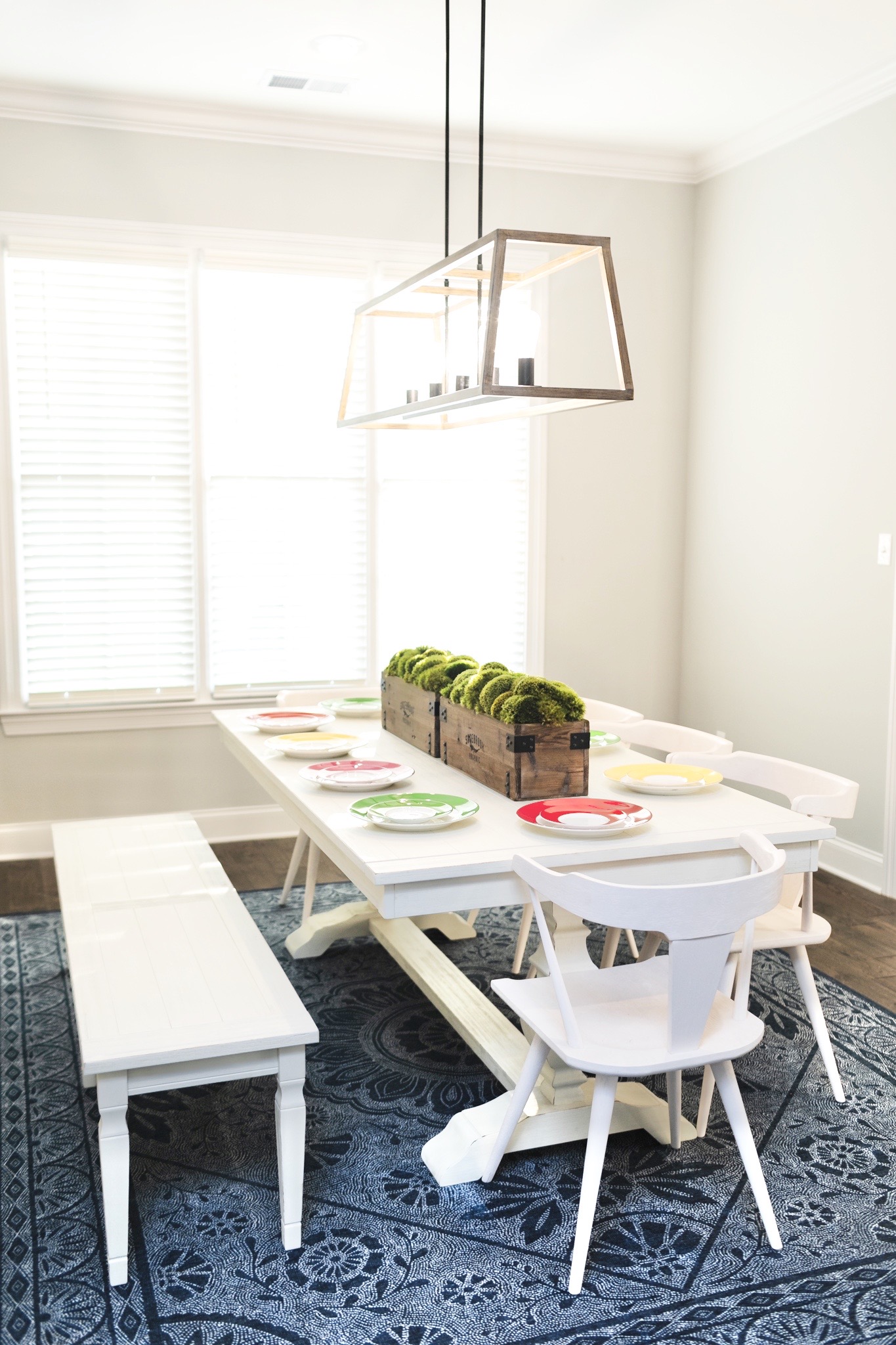 SHOP MY FARMHOUSE DINING ROOM RIGHT HERE: