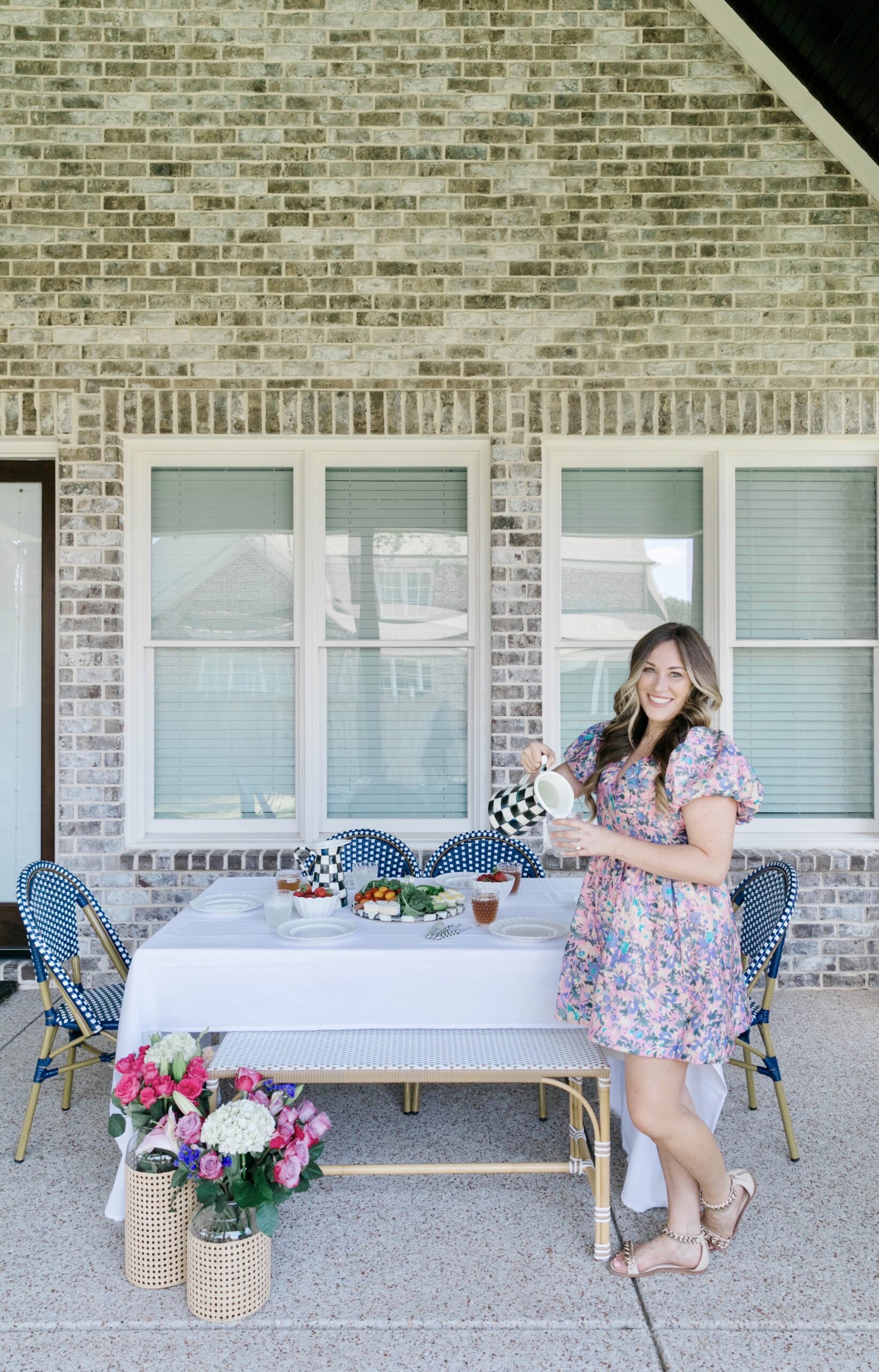 Shop the Post

I recently had a little summer party, and typically Matt insists on grilling something on the grill. This time I was in charge of the menu though, so I got to come up with something a little lighter, a little healthier, and a little prettier. = ) Matt always loves to go heavy on the meats, but with it being so hot outside, I decided to go with a perfect summer salmon Cobb salad board. It was perfect for the occasion!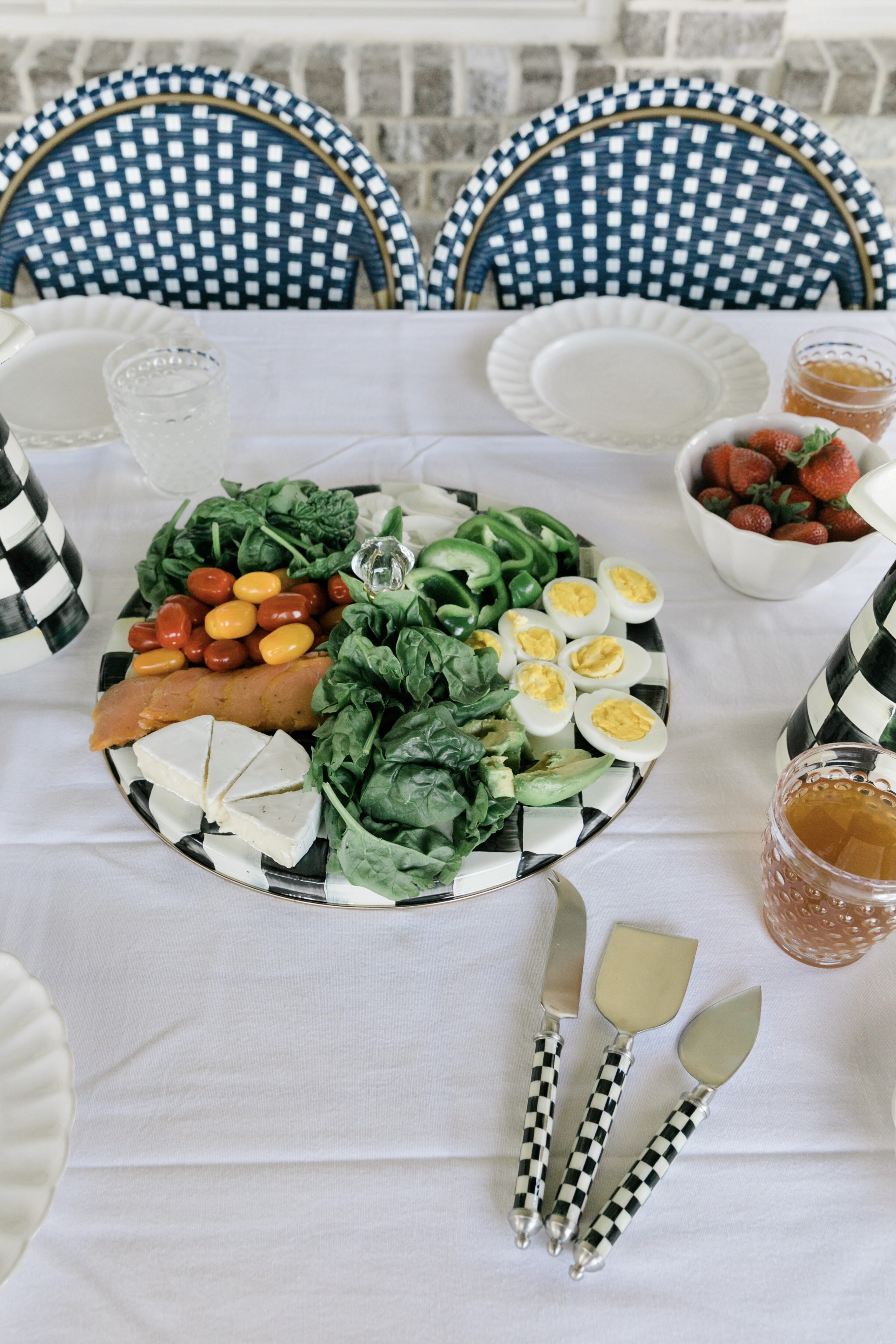 How to Make the Salmon Cobb Salad
You can add any meat you want to your Cobb salad board, but I'm such a fan of smoked salmon that I decided to go with that. And especially love smoked salmon in the summer. It's also perfect to pair with crackers or bread and cheese too if people are just wanting to snack and graze more. But feel free to swap it up and add ham, turkey, or chicken too.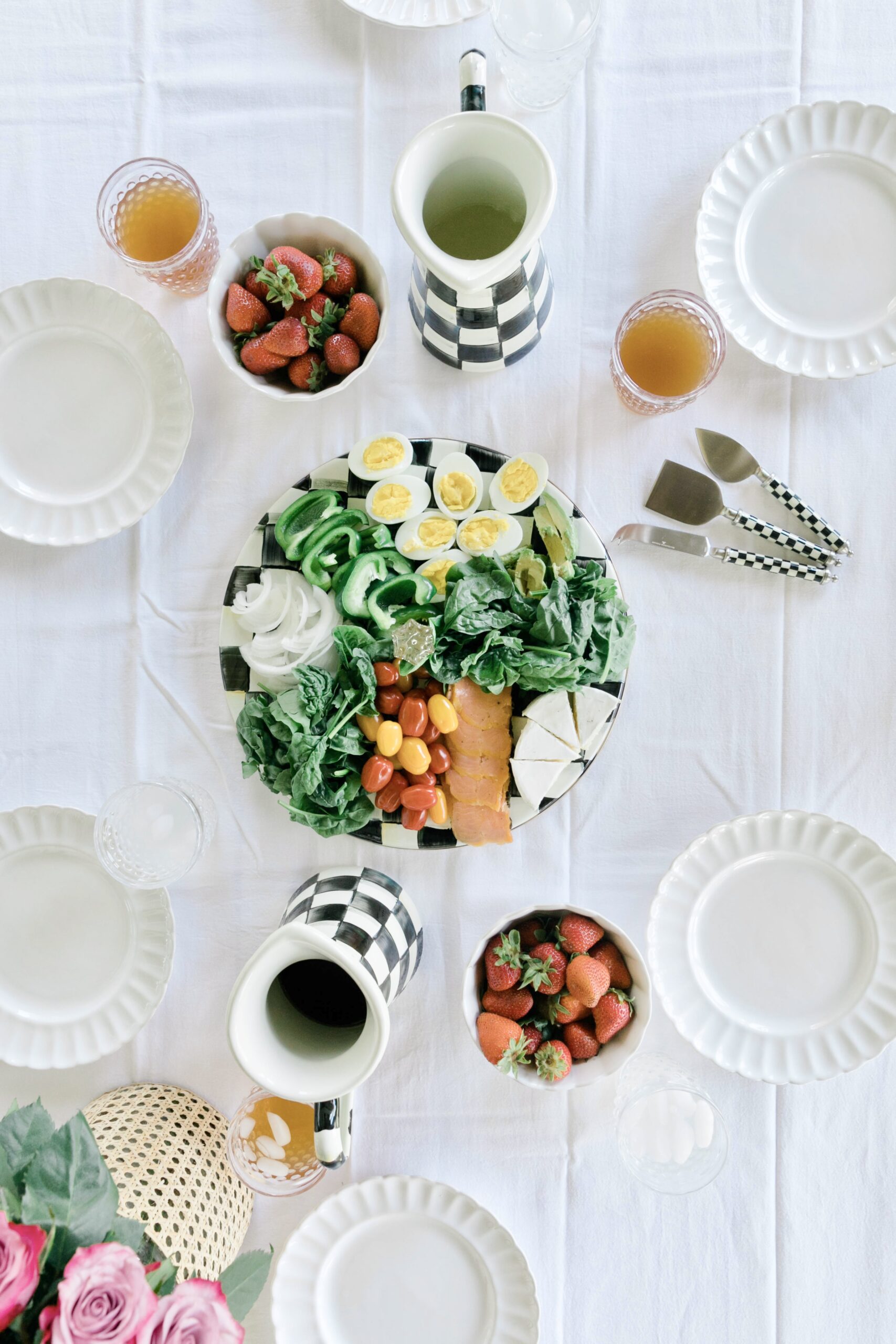 I typically put dressings on the side like ranch and olive oil, but feel free to get creative and make your own dressing too. We also had fruit for more snacking and homemade lemonade and sweet tea. It was the perfect easy summer menu without being too heavy or too much fuss.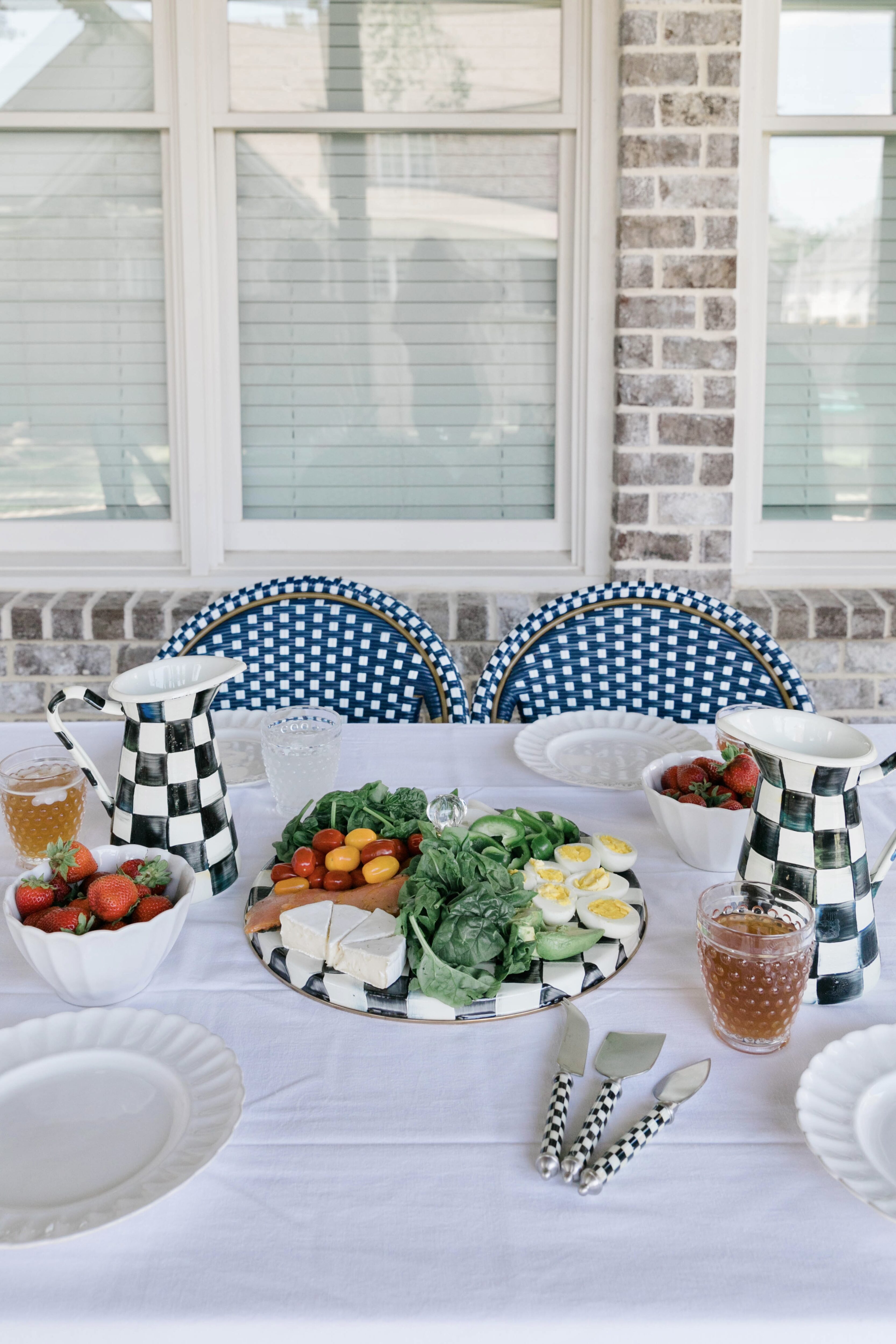 For the Cobb salad board, I added spinach (but a spring mix would be great too), boiled eggs, bell peppers, onions, tomatoes, and brie cheese. You can really use any cheese you want, but since this was for an afternoon get-together, I thought more people would be slowly grazing and not sitting down and eating an entire meal. And brie cheese is my favorite! And it's so good paired with salmon, yum!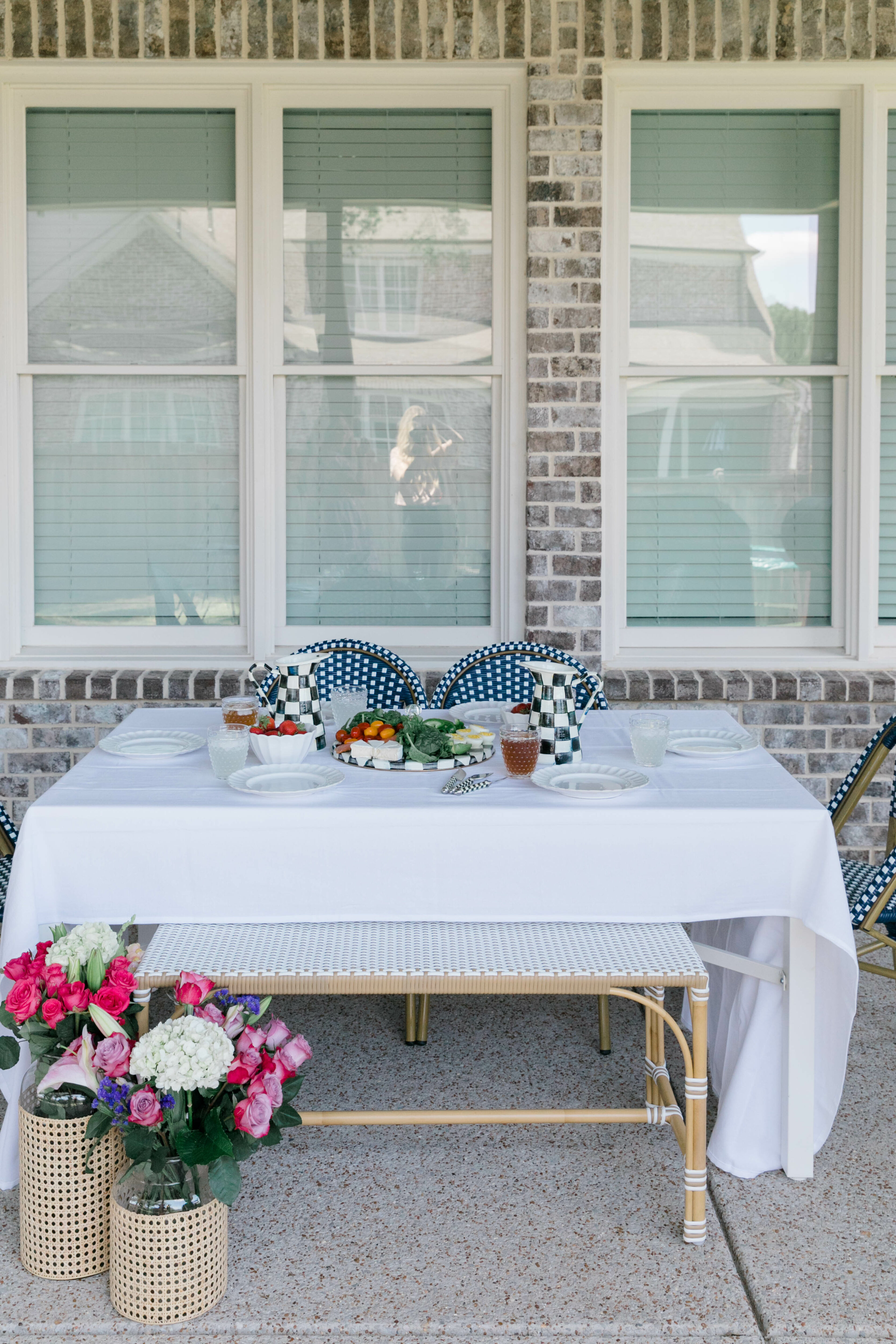 If you're looking for a creative summer dish for your next get together, you'll want to recreate this pretty summer salad. You can really get as creative as you want with this. You can add more toppings, more meats, more cheeses and an entire array of dressings. Pair it with crackers or bread on the side to give people even more ways to eat it.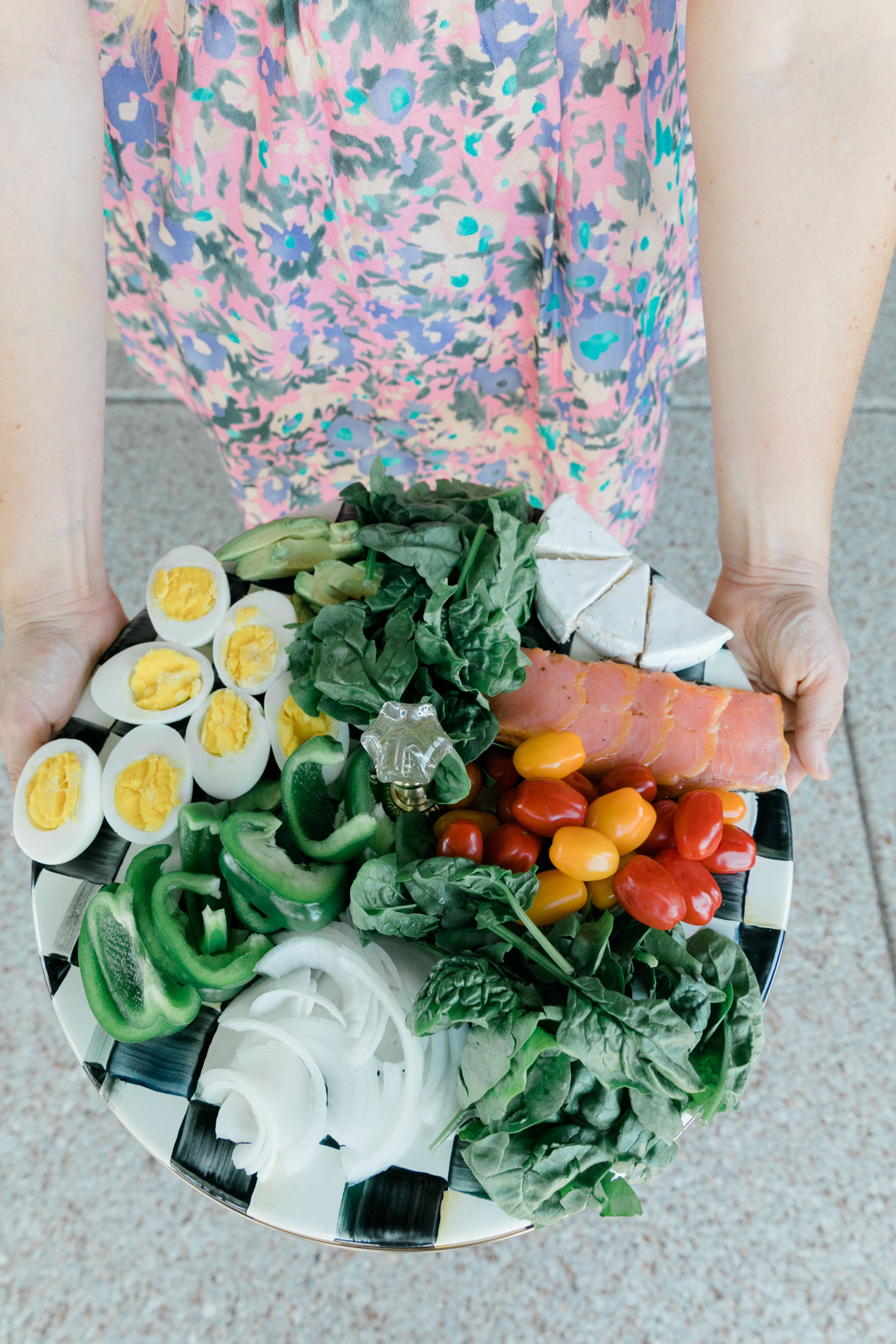 Have you ever made a summer salmon cobb salad board for your get-together? If you try it, let me know what you think!