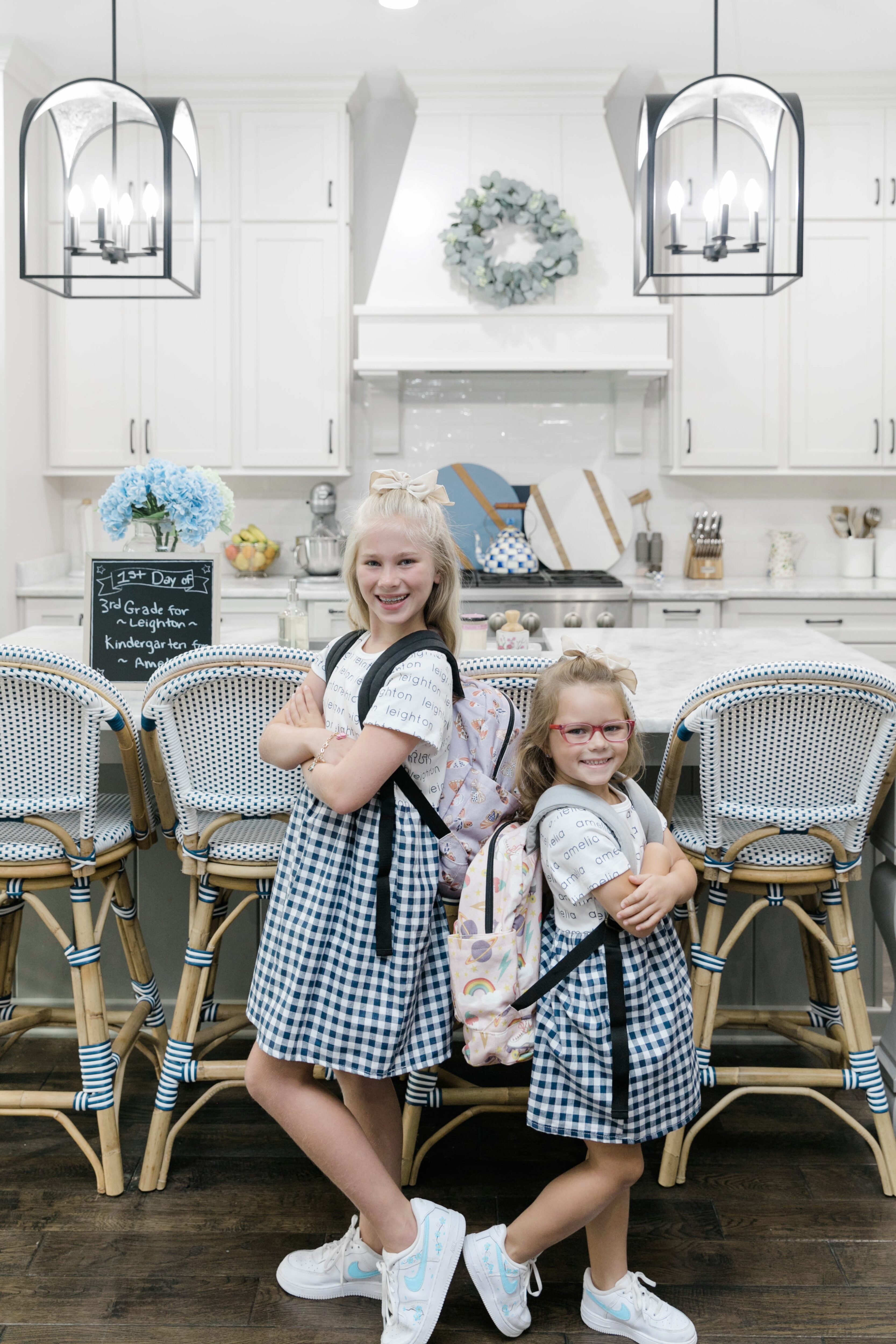 Shop the Back to School Outfits

I cannot believe the girls are both starting school this Thursday. Where did the time go?! Leighton is going into 3rd grade, and Amelia is going into Kindergarten. They are so excited, and I am so excited for them too! They are just growing like crazy right before our eyes. I keep looking at their pictures from year to year, and it's crazy to see them growing and changing so much! With the new school year comes our favorite part – back to school outfits!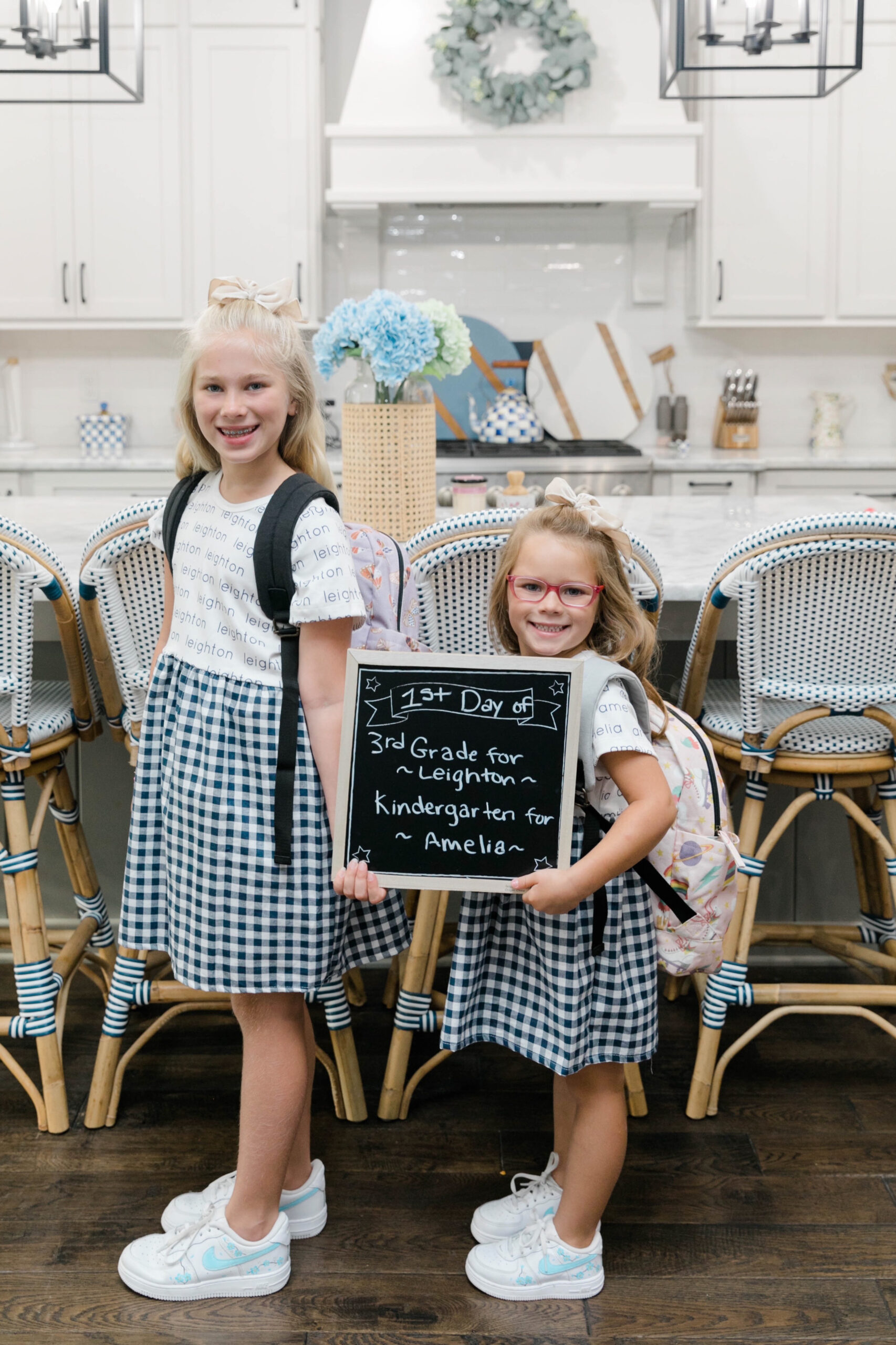 I got the girls these adorable little matching dresses from Jennifer Ann Style. I've been a fan of this brand for about 9 years now. I first found them over on Instagram when I was pregnant with Leighton. Her baby blanket and onesie were actually Leighton's first outfit she ever wore. And we later had it made into a teddy bear for her to keep forever. Not only does she have adorable personalized baby items, but she also has the cutest clothing for kids and even women! And of course, the girls had to wear their hand-painted sneakers from Posh Sneaks by Gabby they've been sporting all summer long.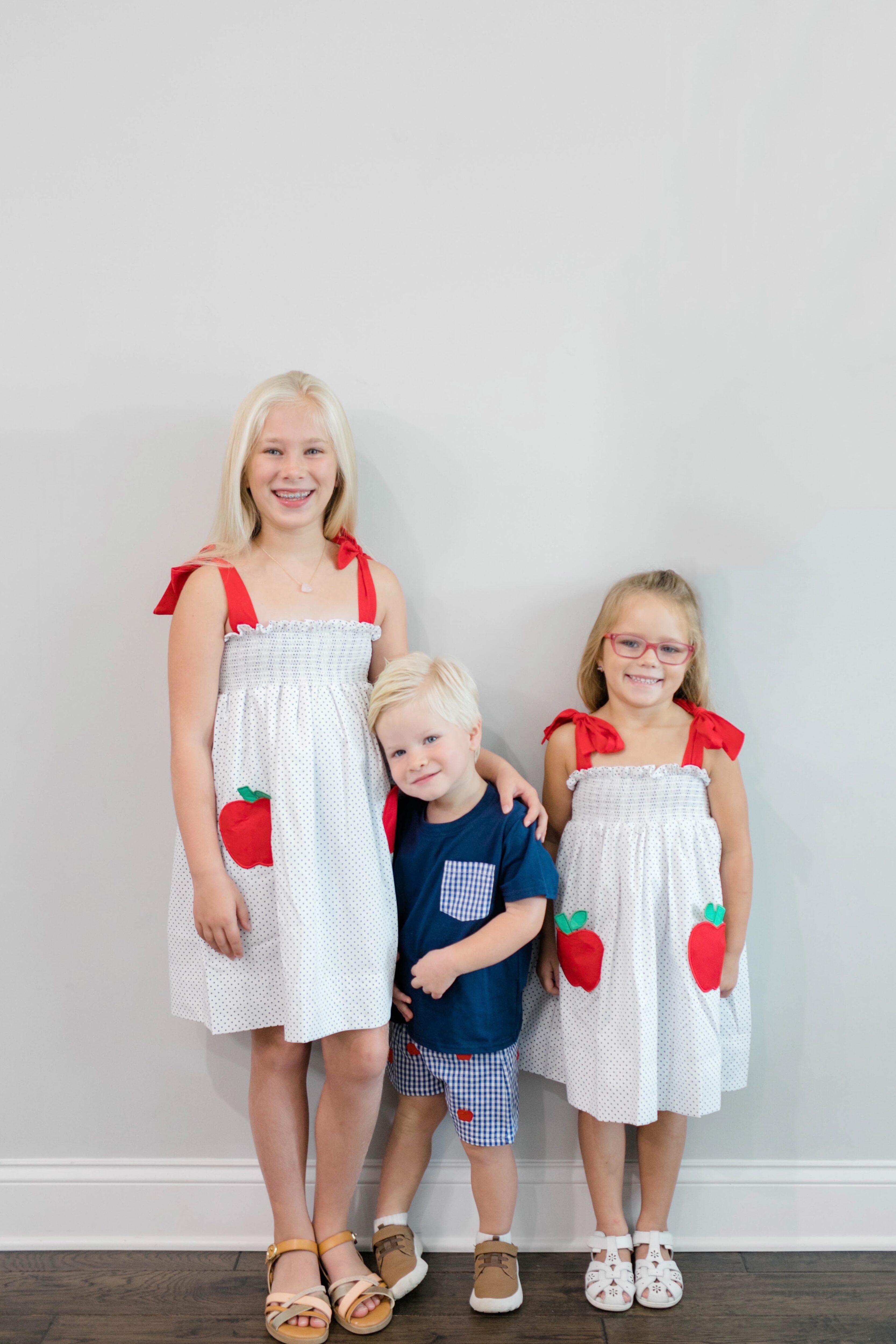 We just got these adorable new matching back to school outfits from Cecil & Lou. You know they are always one of my favorite go-to's for every holiday and season with the kids. They have clothing to match every event, and you can easily coordinate and match all the kids together. You can even get them monogrammed. Grayson was so excited to have apples on his shorts (or tomato as he called it lol!) and match his sisters in his back-to-school outfit.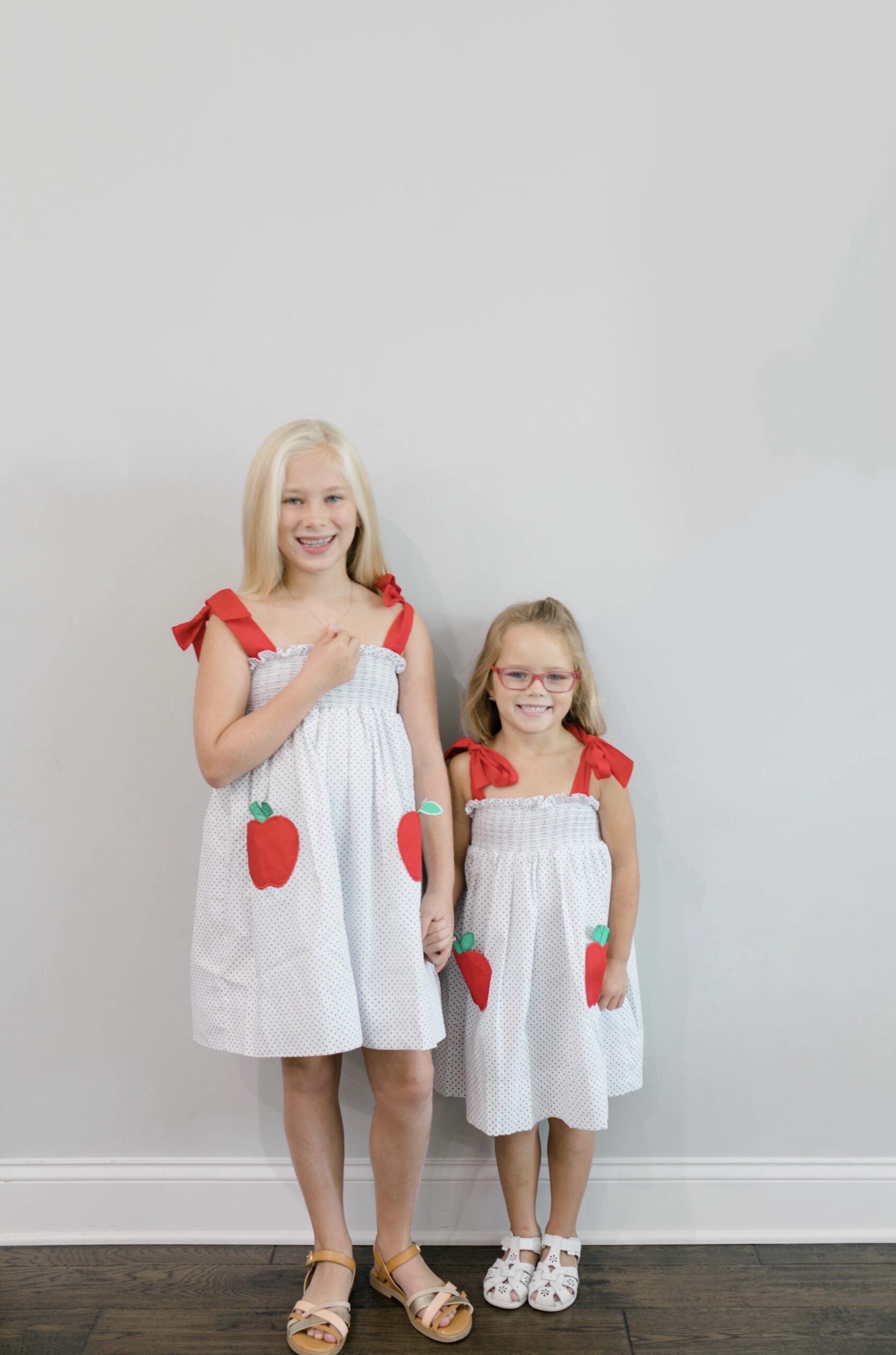 Happy back-to-school season. I hope it goes well for all of your children too. Ours are just so excited to meet their new teachers and see who all of their friends will be in their class again this year. = ) Now keep scrolling to see a fun little throwback of Leighton's back-to-school pics from the last few years all the way back to Kindergarten.