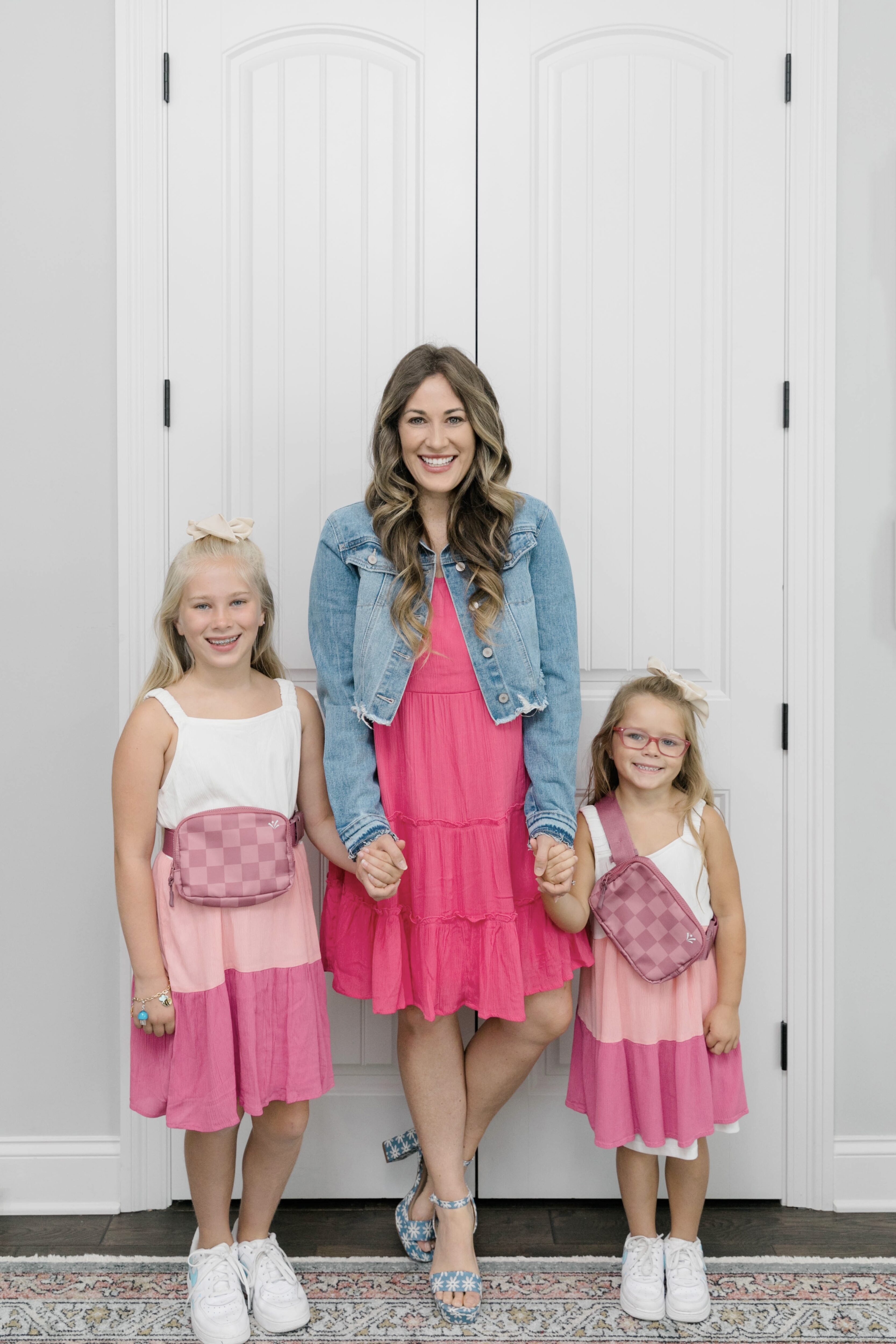 Shop the Pink Outfits

Last week I shared some women's Barbie-inspired looks, and with pink being such a big color this year, I wanted to share some pink outfits for tweens and kids today. These looks are just perfect for back to school! Maurice has been a brand I have loved to shop for the last few years, and their newer tween line is probably my favorite spot to shop for Leighton! They always have so many good and fun options, without being too "young" or too "mature." It's a hard age to find something that works for that age group without them feeling like a little kid. And the Evsie line does just that!
Pink is such a fun trending color this year, so it's the perfect time to stock up on this fun and bright color. From dresses to tops to shorts to shoes, I am sharing some adorable pink finds from Elsie for tweens (and my maurices look.) I love these adorable dresses I got the girls. The colors and color blocking is so cute, and I love how comfy they are too. And when it gets cooler, throw on a denim jacket and they can carry them straight on into fall.
Not only will they look adorable, they will be wearing well-made pieces in a fun color that won't cost you an arm and a leg. And they are age is appropriate for the win! = ) What are some of your favorite places to shop for tween clothing? What are your littles' favorite colors to wear this year? Are they a fan of pink too? Amelia's favorite color is definitely pink…and rainbow. = )