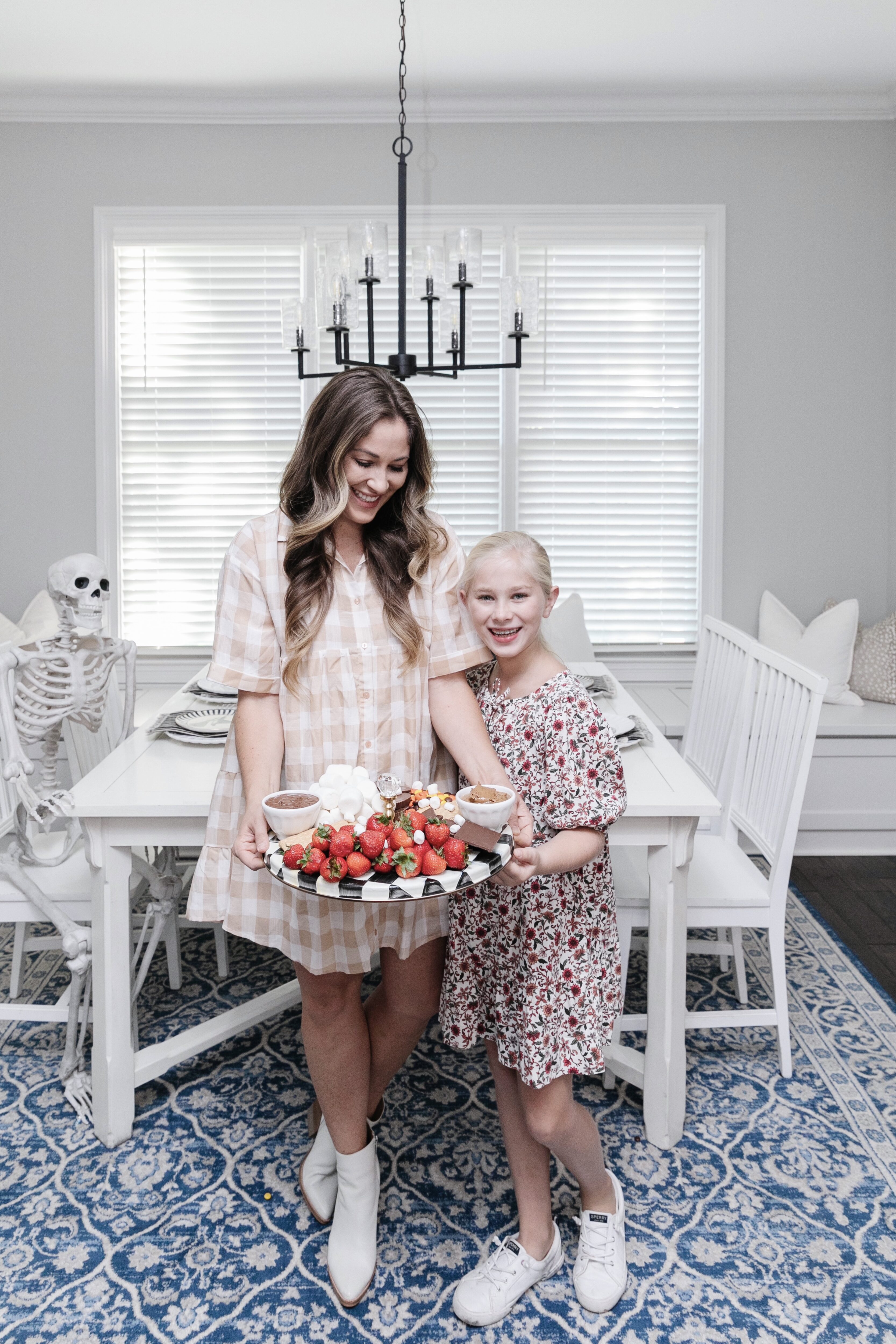 Shop the S'mores Board Essentials

Eek, it's almost that time of year! Fall will be here in just a couple weeks, and that means that Halloween will be here next month. So…it's time to start decorating and planning all the fun fall parties and activities! Trust me, the month of October books up fast with all the things so plan yours now before all the weekend dates are gone next month! Keep reading for how to make a delicious S'mores Board!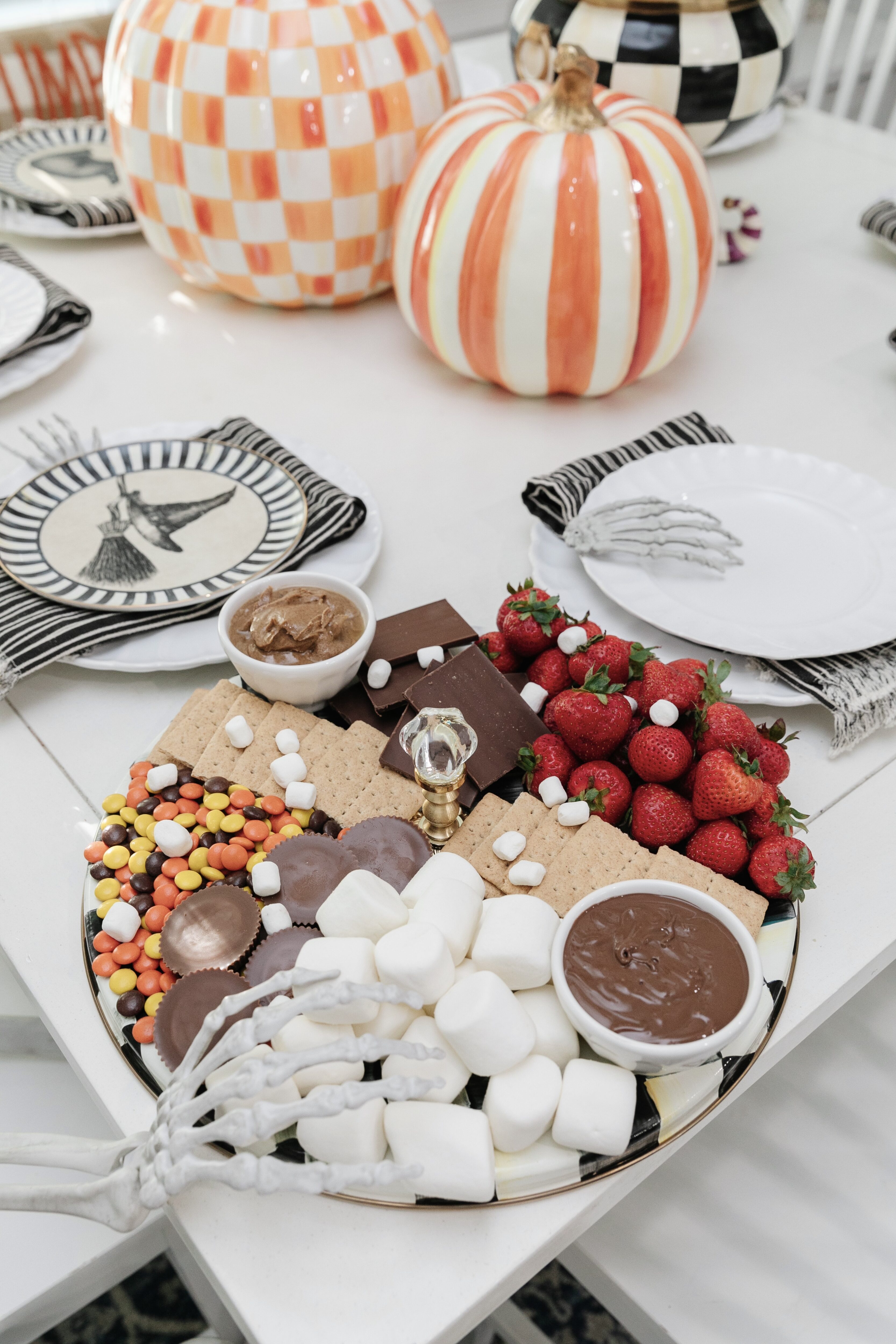 The kids absolutely love s'mores, and they are a favorite of mine and Matt's too. We even had a s'mores bar at our wedding! I thought what better way to celebrate fall and upcoming Halloween with a fun-themed s'mores board?! I started with one of my favorite trays and then started adding the basics for s'mores – graham crackers, marshmallows, and chocolate bars. And then I added all the fun extras – Reese's pieces, Reese's buttercups, Nutella, almond butter, strawberries, and even mini marshmallows. I love throwing in some extras so the kids can dip the strawberries in Nutella or almond butter. You've got to love a sweets board that has fruit on it too. = )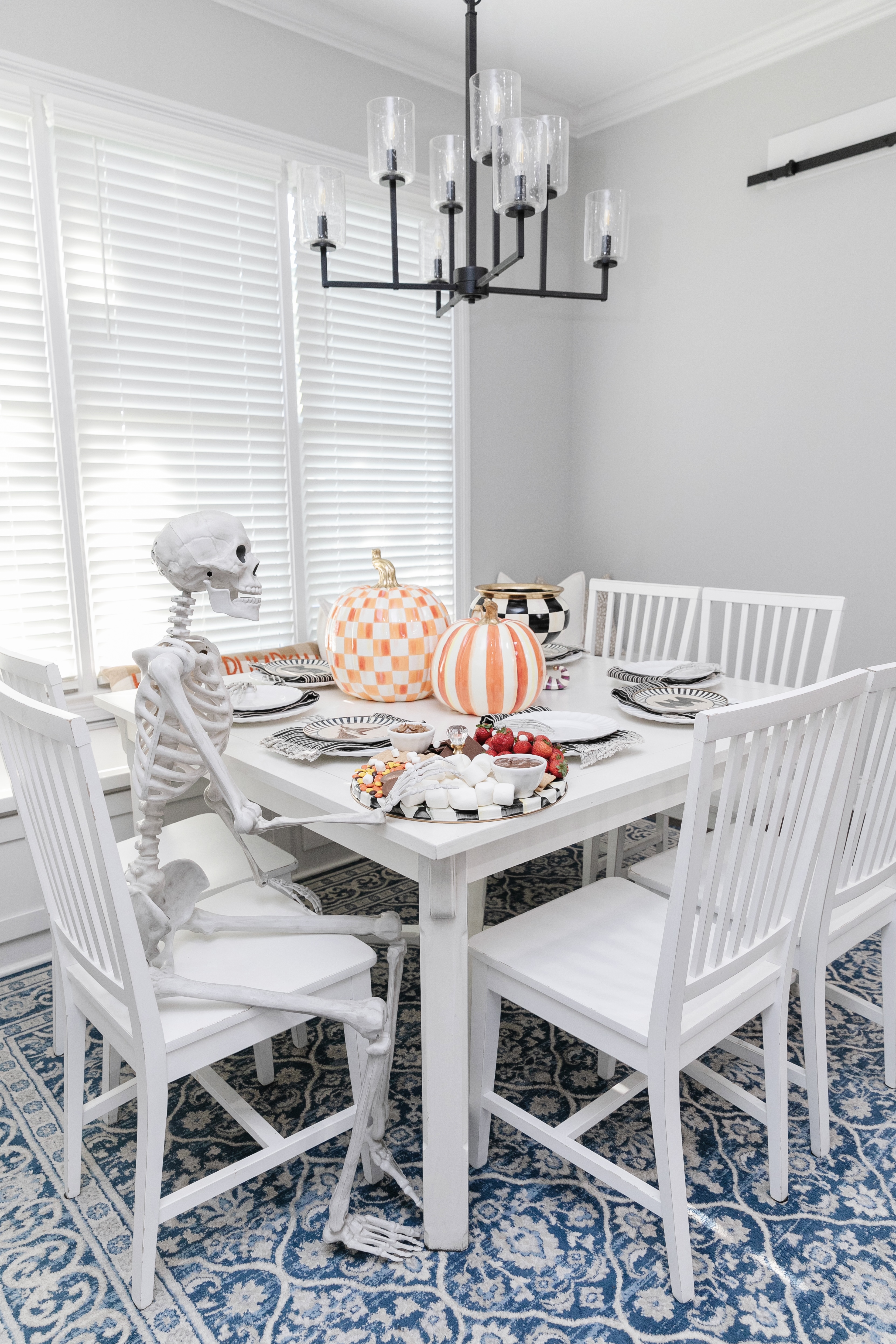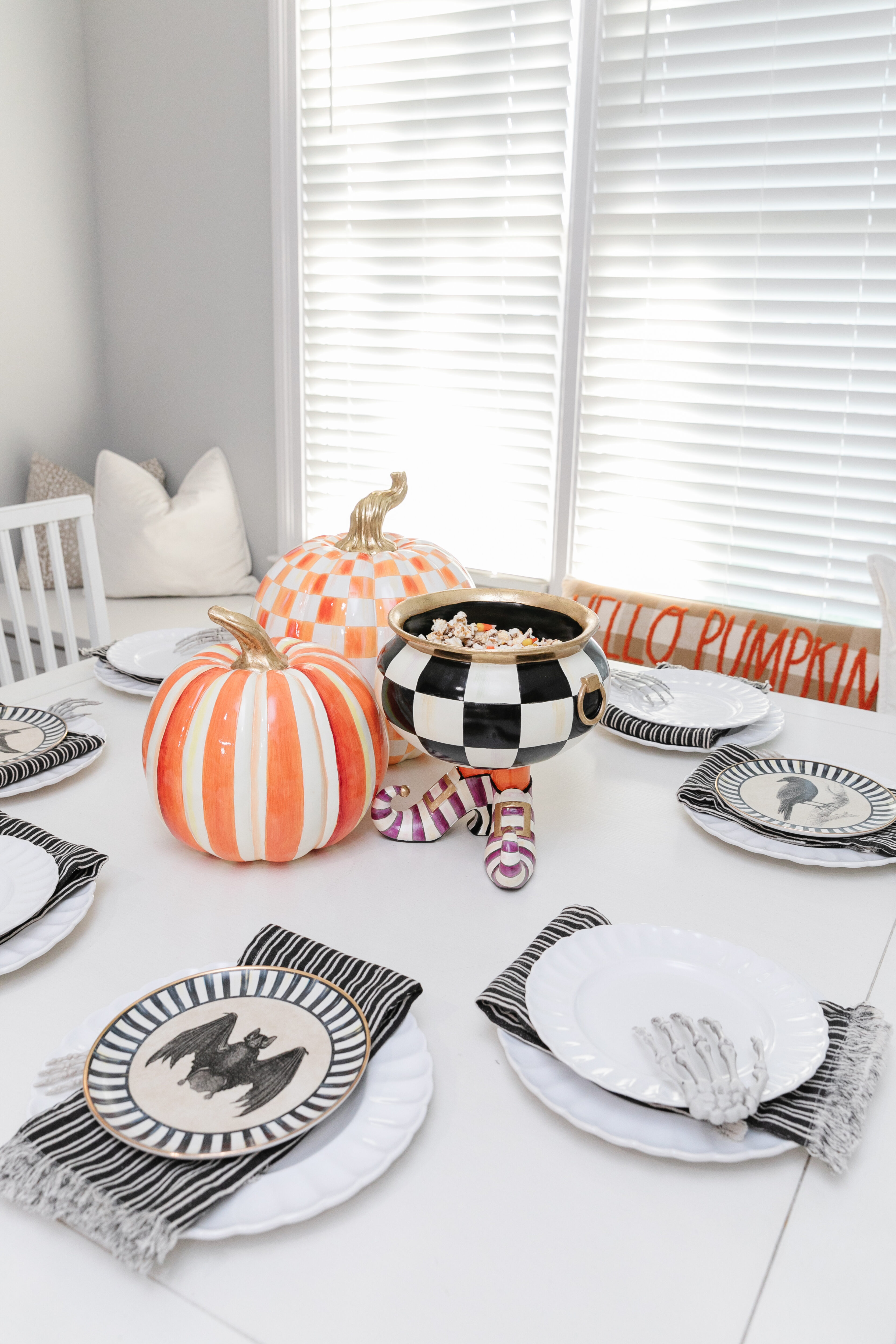 It is also great because it gives everyone a few options whether they like s'mores or not. And my other favorite thing about this tablescape is the popcorn bar. I used this super fun cauldron to hold the popcorn and then I added some of my favorites like Nutella, candy corn, and Reese's pieces. You can mix it together or let your guests add their own favorites to their own popcorn. Who doesn't love the yummy combo of salty and sweet though?! It is so good! And it pairs perfectly with the sweet taste of s'mores. They're the perfect treats at a Halloween party. We even made them on Labor Day weekend at the lake for the kids and they approved!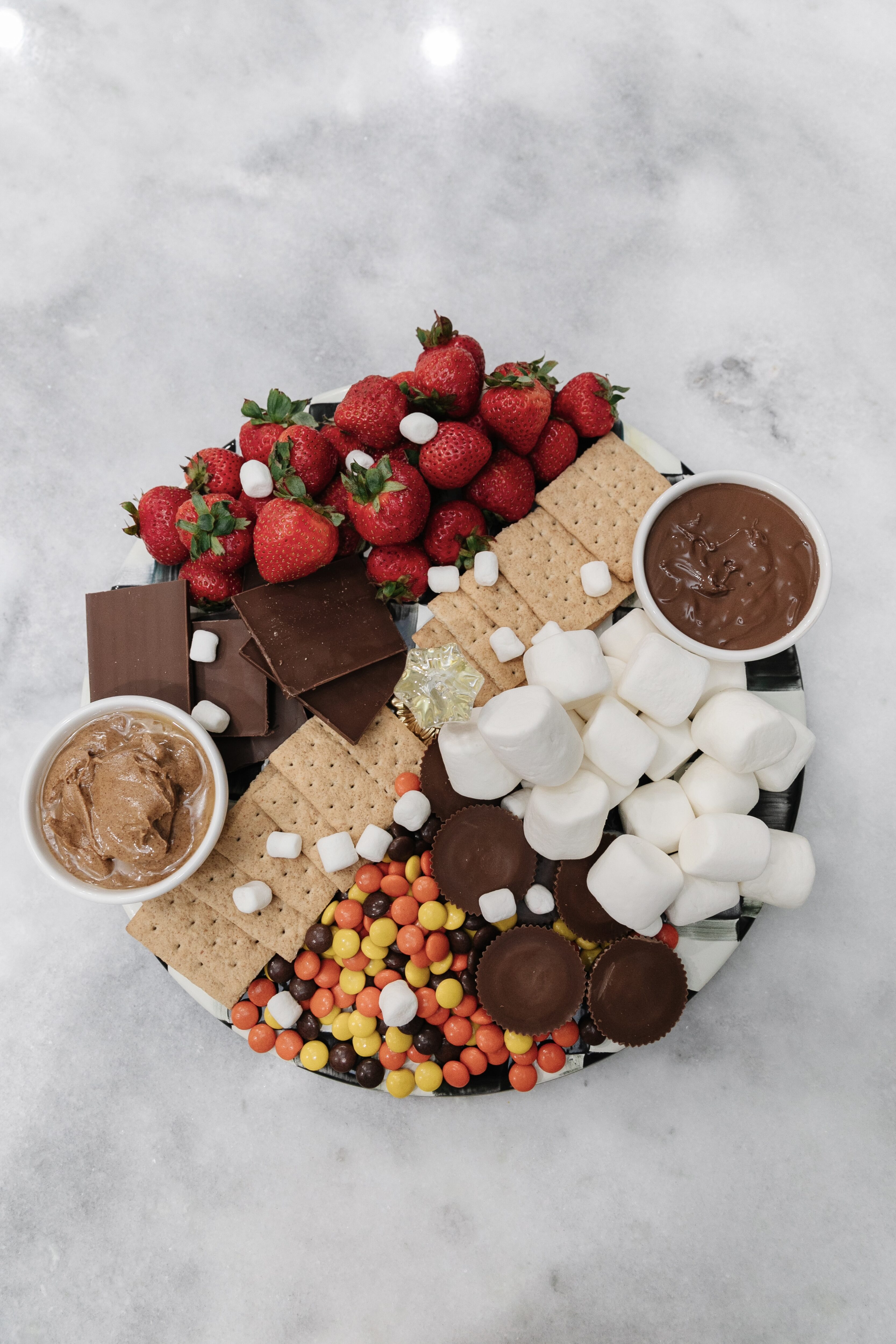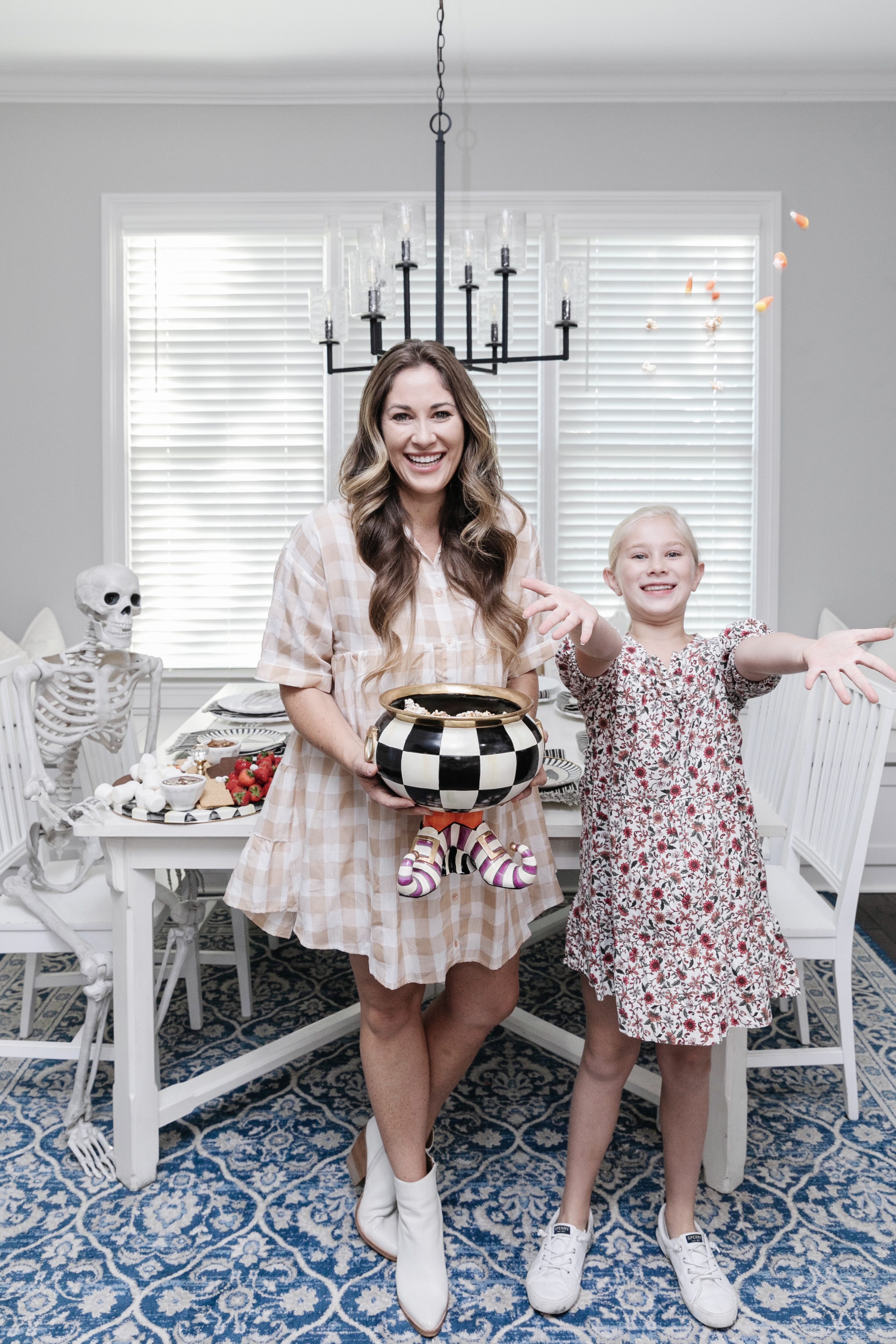 Do you love celebrating fall and Halloween too? Are you a big s'mores fan? Have you tried this fun s'mores board and popcorn bar? What are your favorites to make for fall-themed parties?