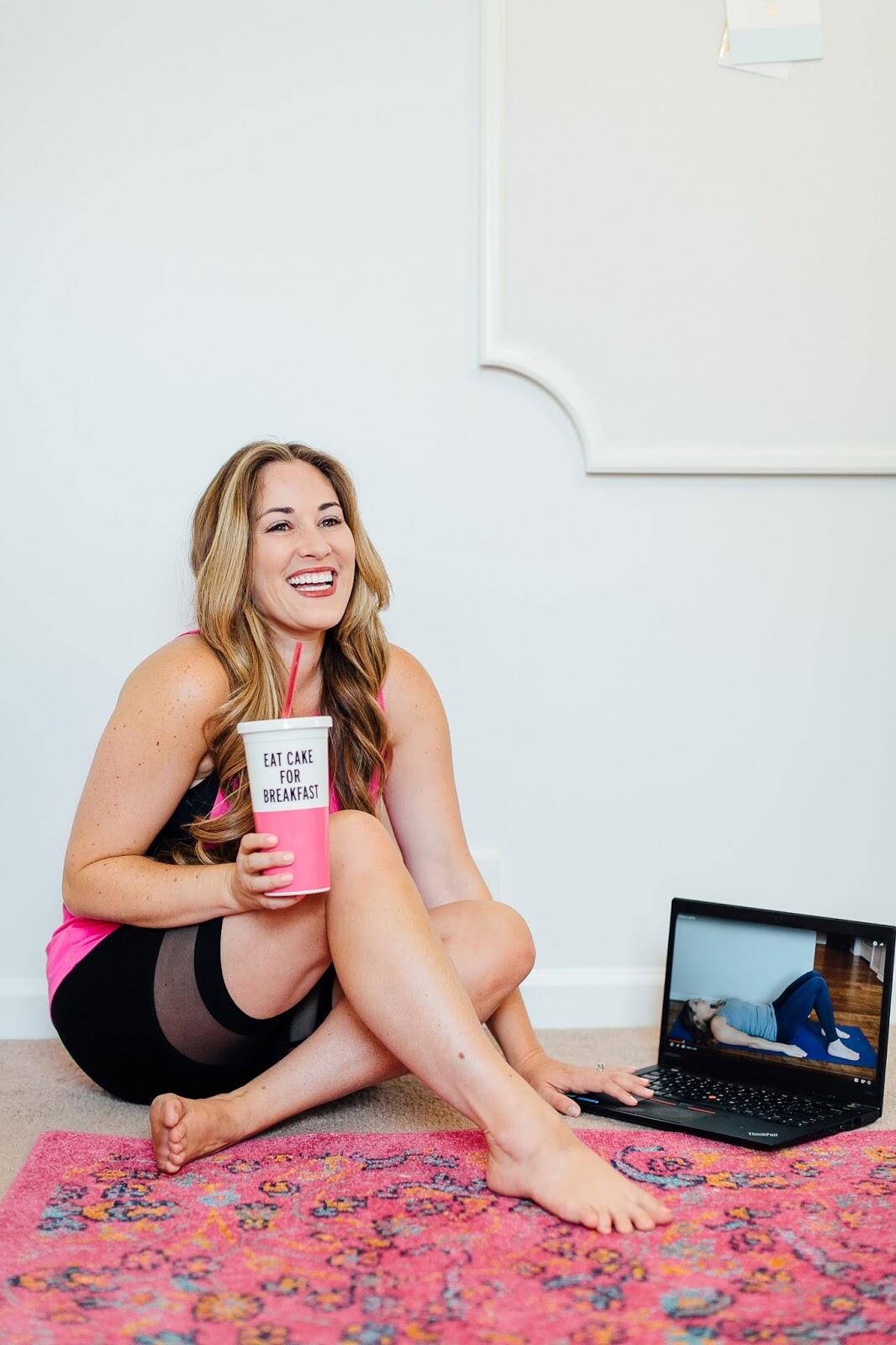 Leighton will be 3 this October…3 y'all.  Where did the time go?!  I remember over the years hearing moms talk about how they couldn't believe their babies were 1, 2, 3, 4, etc. and they still couldn't believe they were carrying around some of the extra baby weight.  Most of you know that I have been working out with a trainer now for the past 6 weeks, and the first thing I noticed when starting to workout again is that not only do my abs not look the same anymore, they don't feel or work the same way either.  From just shortly after getting pregnant with Leighton, I started having such bad back pain.  And it was because I no longer had any core strength.  Your abs are the muscles that support your lower back.  And even today, I still catch myself arching my back and using it instead of my core when I pick up Leighton or tote her around.
This is when I decided that I really needed to change something and find the best core workout out there.  I needed to start working on the basic fundamentals to build the rest of my workout on.  Working out is pointless if you aren't even doing the exercises right.  And every workout starts with your core.  That's why it's called your core.  It is what all other exercises are built on.  Your abs are what help stabilize you, help you keep your posture, and they support your lower back and help with balance.  I have been using the workout videos 
Abs, Core & Pelvic Floor
 for a few weeks now.  This workout was created by personal trainer Natalie Hodson and Dr. Monique Middlekauf who specializes in pelvic floor workouts and dysfunction.  Abs, Core & Pelvic Floor is a 30 day core workout that focuses on healing and strengthening the abdominal and pelvic area.
I love
these workout videos
 and how convenient they are.  I can do them right at home while Leighton is napping or playing.  They are SO good to help build a strong core again, and it is perfect for moms.  It is amazing what all our bodies can do as mothers.  But it's also so important to take care of our bodies and make sure we don't lose our core strength as we get older.  Have you tried 
Abs, Core & Pelvic Floor
yet?  What is your best core workout?