This post is sponsored by G Shock S Series Watch, but all opinions are 100% my own.  Thanks for helping me to support the brands I love.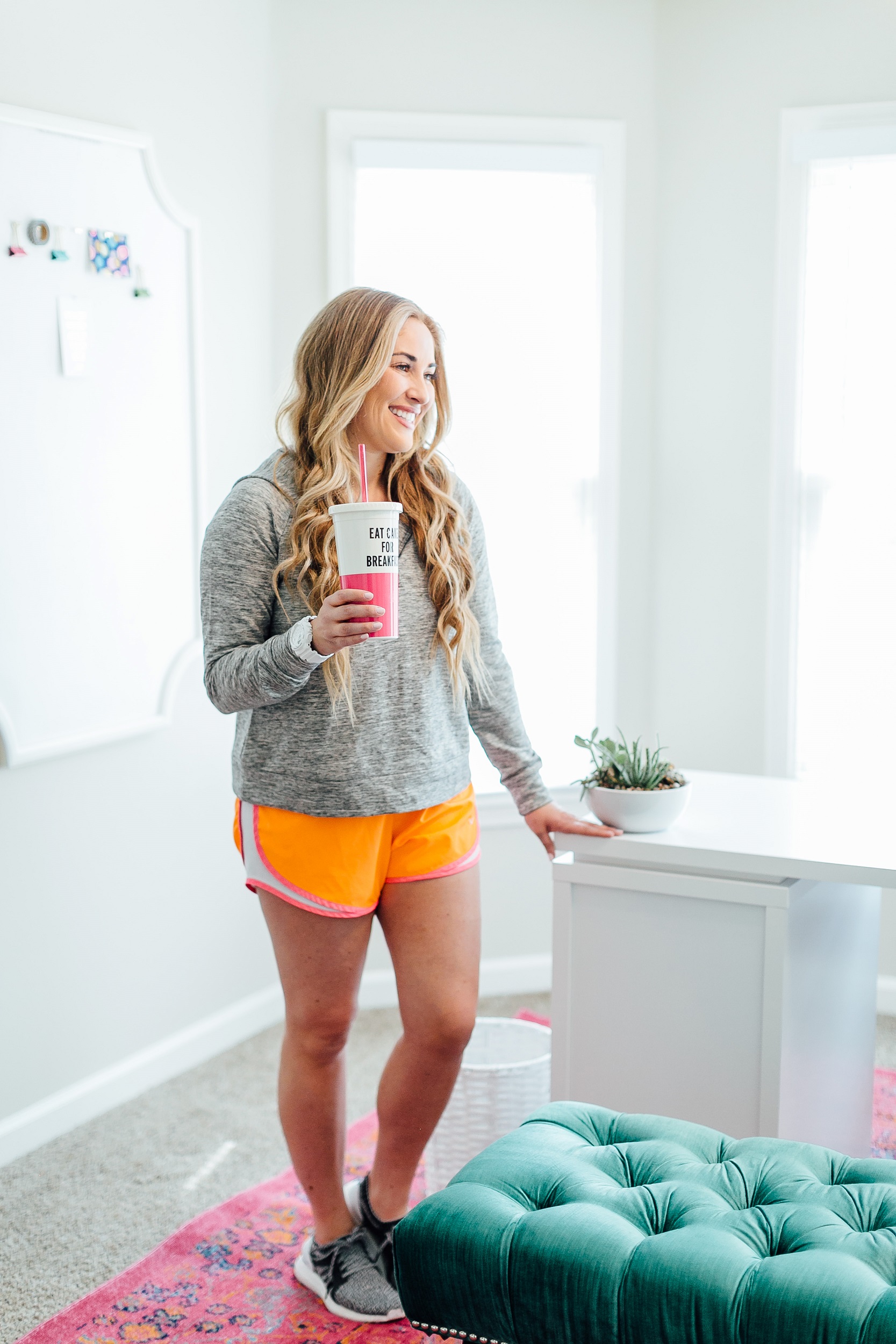 Okay y'all, it's March, and I'm finally braving the weather outdoors to finally get in some running. Is it just me, or was it colder, windier and rainier more than usual this winter??  I love springtime though because I can actually get outdoors for a run instead of hitting the treadmill.  Y'all know I much prefer to be outdoors, and it's much more enjoyable and relaxing to me too.  In case anyone else is slacking like me this year, I wanted to share a few ways to get motivated to get outside and running this year (well, besides the fact that I will have to be in a bikini soon!)  = )
5 WAYS TO GET MOTIVATED TO RUN
1.) Sit your workout clothing out.  Seriously.  If you see it immediately when you get up in the morning, you're more apt to throw them on and go.  And if you don't, they will haunt you all day long.  = )
2.) Knock your workout or run out first thing in the morning.  The early bird gets the worm.  As the day goes on, I am one of those people who lose motivation.  If there is something I'm dreading, I have to tackle it first.
3.) Find a buddy to keep you accountable.  A friend, a family member, a spouse.  Find someone to run or workout with you.  If they can't go with you, at least have someone you can text and keep accountable.  They even have tons of Facebook fitness groups that will help keep you accountable.  I have buddies on the Nike running app, and that does wonders too since you can even create challenges and see who wins each month.
4.) Download some new tunes.  One of the favorite parts of going for a run might actually be listening to my music…seriously.  It is my me time that I get to unwind, listen to some music and do something good for myself.  Create a playlist that will get you pumped up!
5.) Buy some new workout clothing and gear.  I can't be the only one that gets motivated by new clothing, right??  = )  I just snagged some leggings and a top this past week, and it felt good knocking out a run this morning wearing them.  So go ahead and buy those running shoes you've been eyeing.
After you snag some workout leggings, a new sports bra, top and shoes, make sure you pick up the G Shock S Series watch too.  This watch is perfect for the modern day active woman.  And it's just as tough as you are.  It comes with a built in Step Tracker pedometer so you will know just how far you go!  The watch has an audible alert to let you know when you haven' walked enough during the day.  It's shock resistant and also water resistant up to 200 meters.  It has a 30 lap memory and a super LED dual illuminator which is perfect for those nightly runs.
And my favorite part of the G Shock S Series watch? It comes in SO many different colors, so you can easily find one that suits your mood.  I have one in white and one in mint and love them.  They always pair perfectly with my running gear, and I think they look just as great paired with your athleisure gear when you're out and about running errands around town.  Have you checked out the G Shock S Series watch?  What motivates you to run (besides someone chasing you?)  = )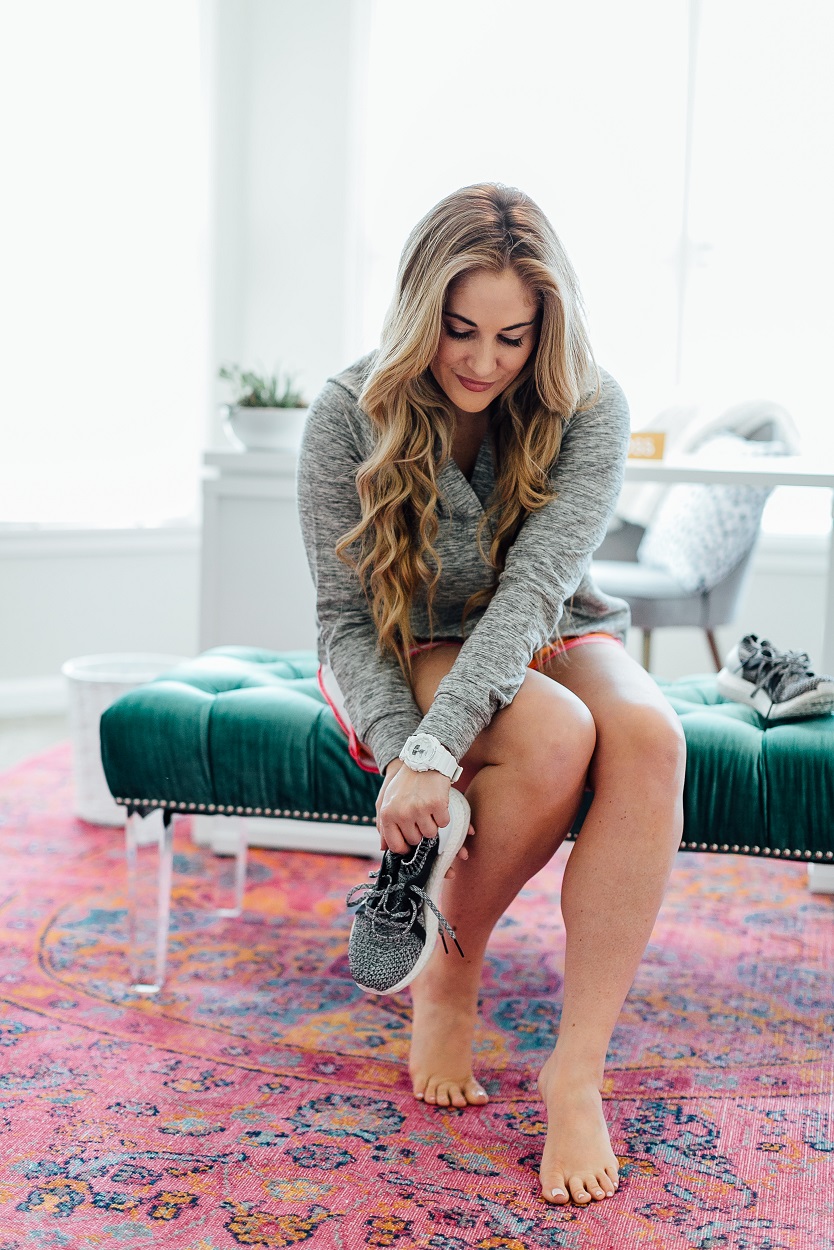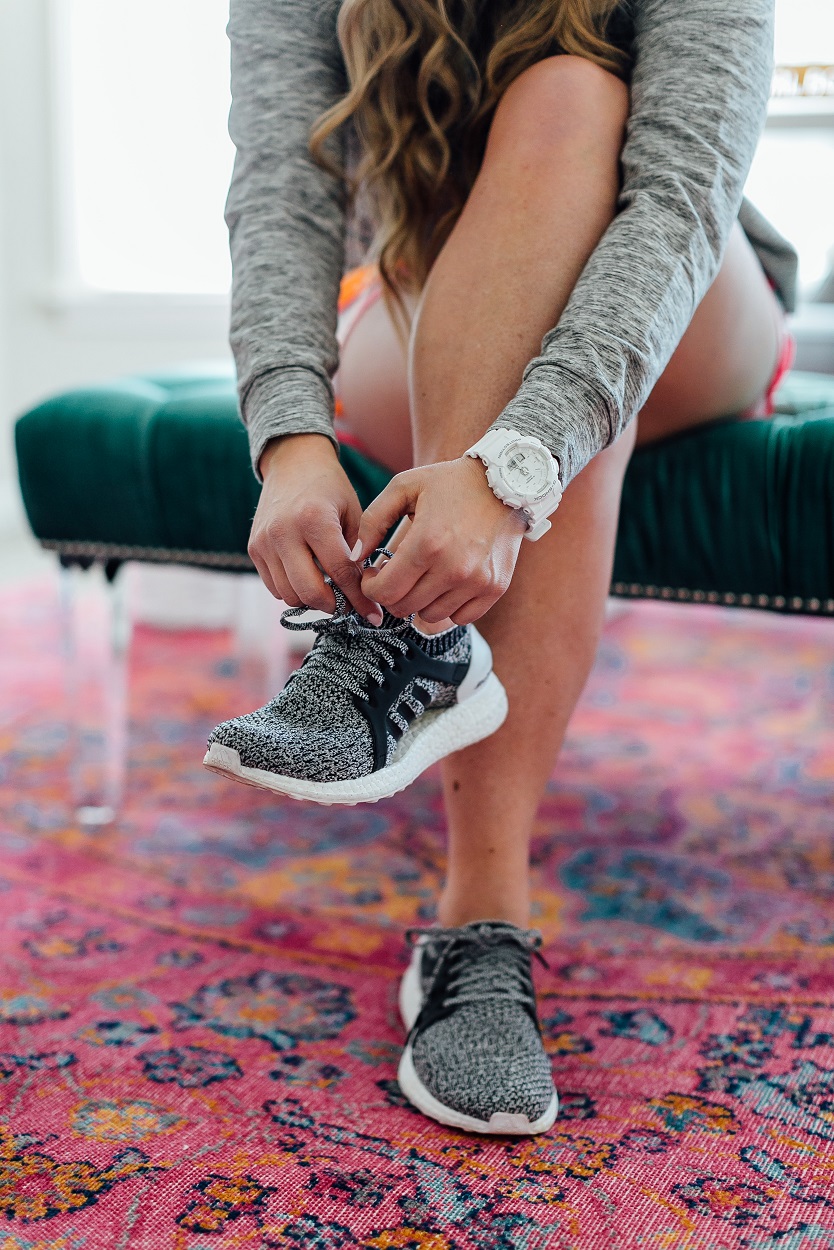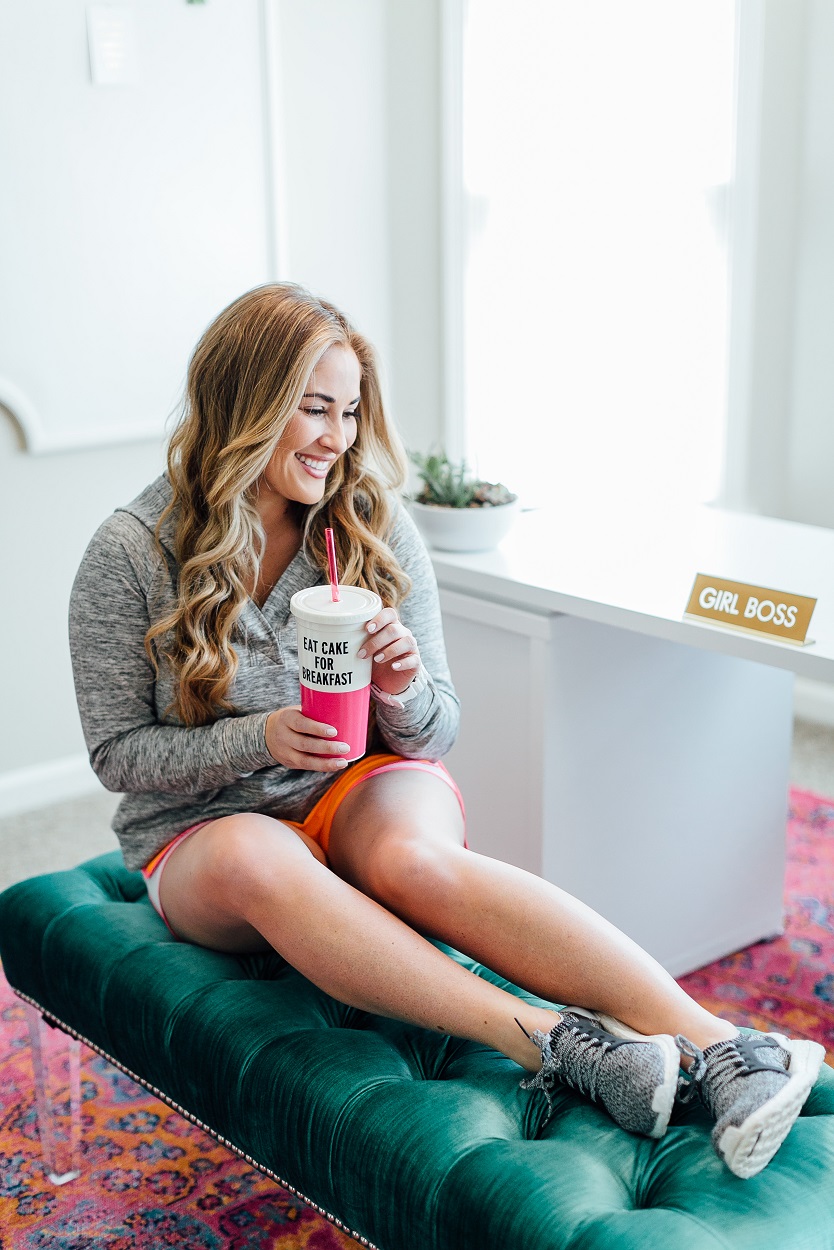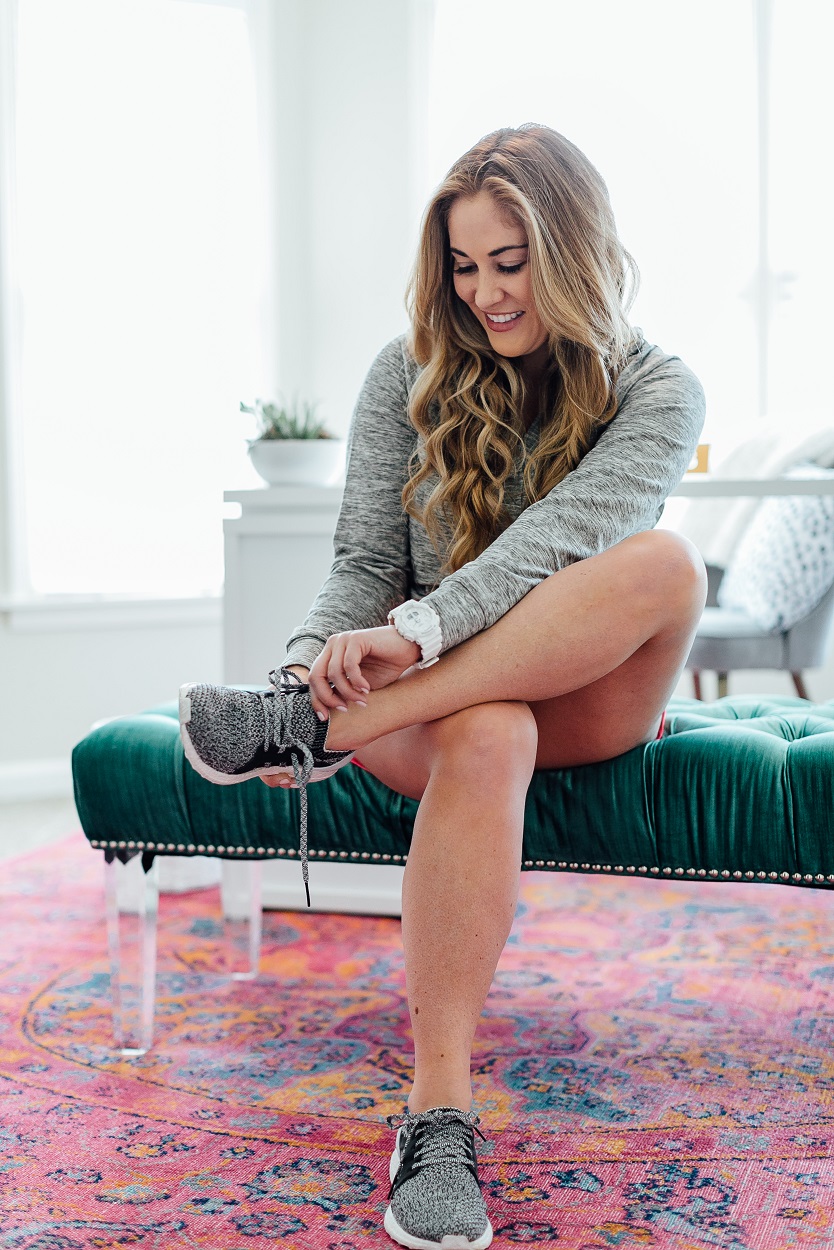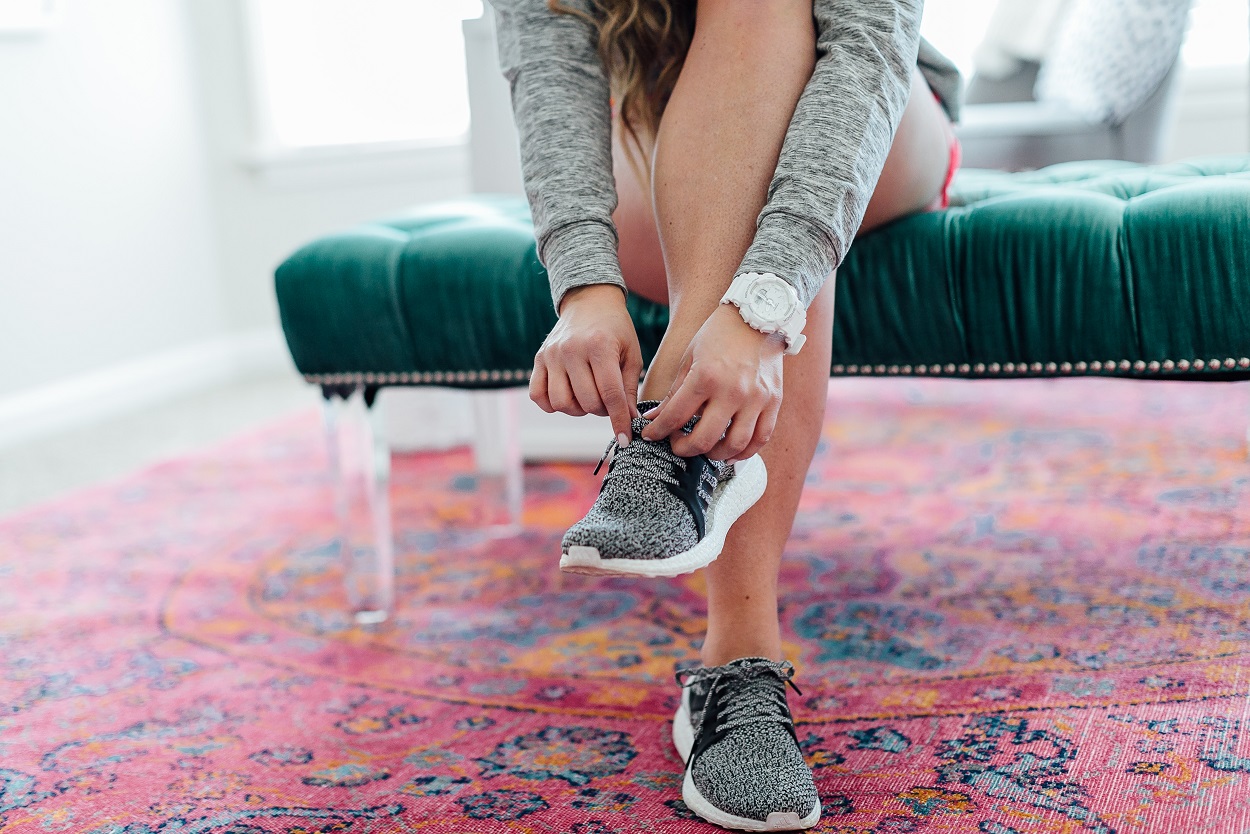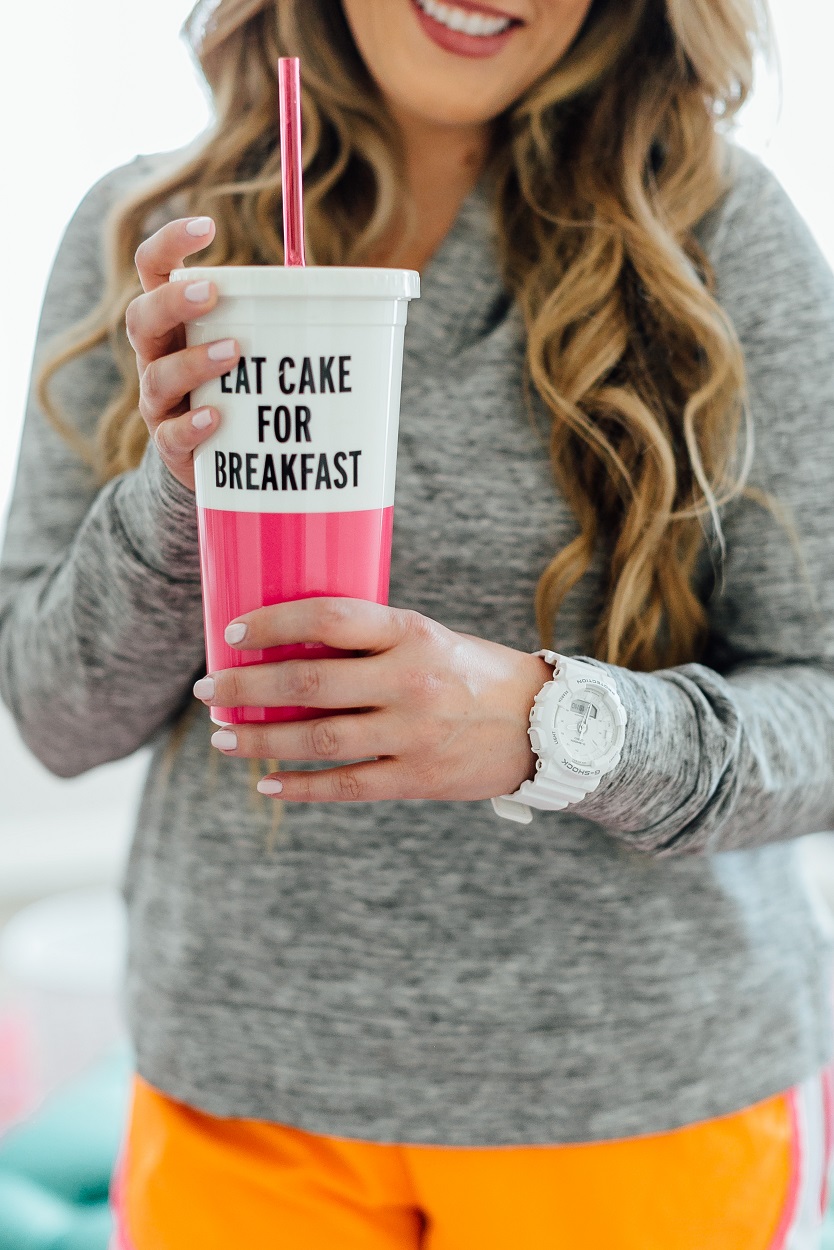 Shorts // Top c/o // Shoes c/o // Watch c/o // Tumbler c/o