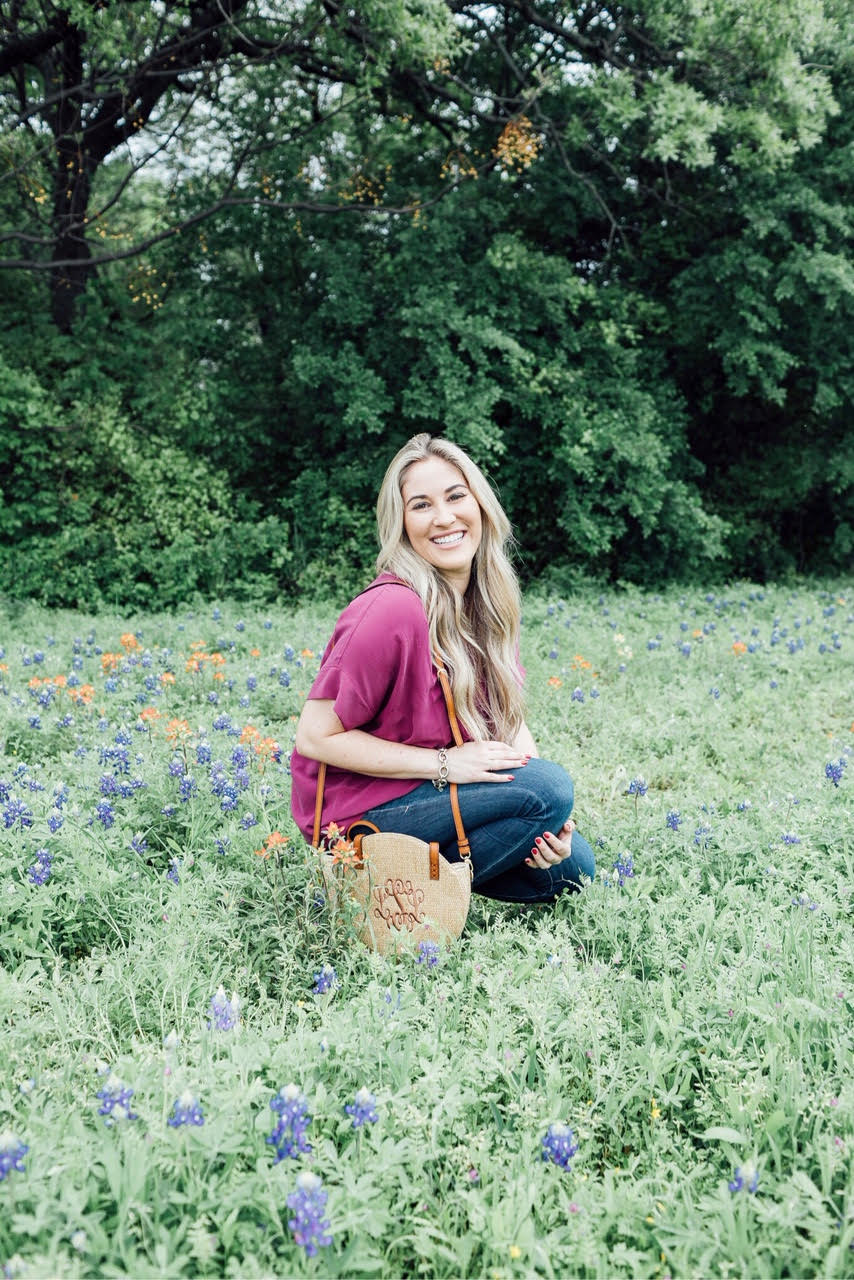 I can't believe it has already been over a week since my trip to Dallas! Heather from My Life Well Loved and I haven't had a girls' trip together in several months, so we decided it was due time again! At first we were thinking Nashville since it was within driving distance of both of us, but my favorite hotel was booked up for the weekend. Who would have guessed?? That's when I mentioned Dallas. I figured with a direct flight we would each get there even quicker and have more time to hang out for the weekend also!
We had such a great time hanging out, eating, shooting pictures, eating, exploring the city, eating and then meeting up with our assistants to knock out some work too. = ) Keep reading to see what all we did in Dallas and to see my recommendations if you're planning a Dallas trip soon!
The Ultimate Dallas Travel Guide
Where to Stay in Dallas TX:
The Statler Dallas. This gorgeous hotel is situated right in downtown Dallas, an area of the city I actually haven't been to in years! It was nice getting to see the downtown area and have these amazing views out our room and on the rooftop bar and pool area.
Our room was plenty big for 4 of us, and the bathroom was probably just as big as the room too! The hotel also had several restaurants and bars to choose for as far as dining options go. If you are in the Dallas area, you have to check out the Statler, and make sure you stop by the rooftop pool. Scroll down to see the gorgeous view of the city from the rooftop and the!
Gaylord Texan. Hands down one of my favorite hotels no matter what city I'm in – Gaylord. Basically everything you would do want to do, to go to or to eat is right here in one place. Leighton and I usually go several times a year to the Nashville location, and I love this resort!
The atrium is filled with gorgeous plants and flowers. There are countless numbers of restaurants, pools and shops inside to keep you entertained. And the spa there is amazing! Everyone is always so friendly and nice, and it truly is an experience to stay at Gaylord.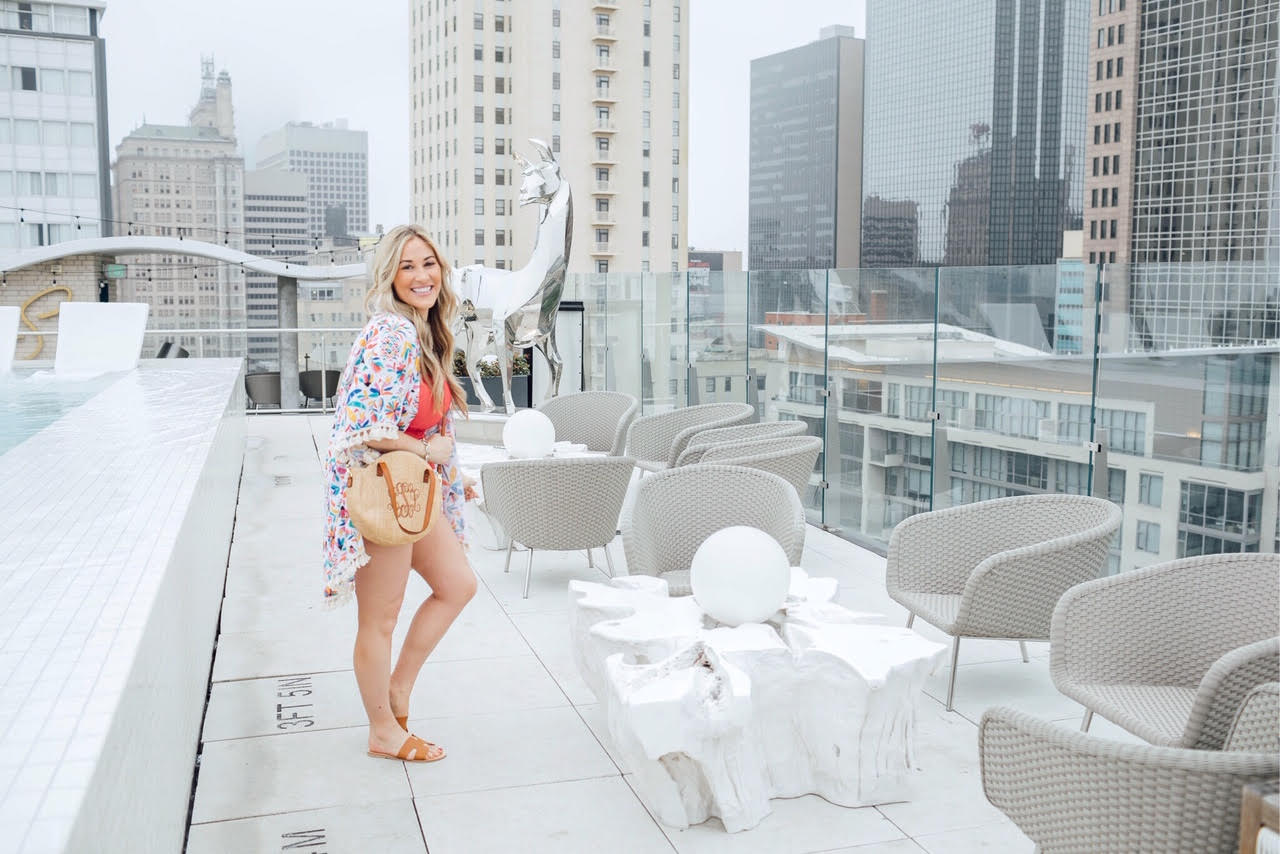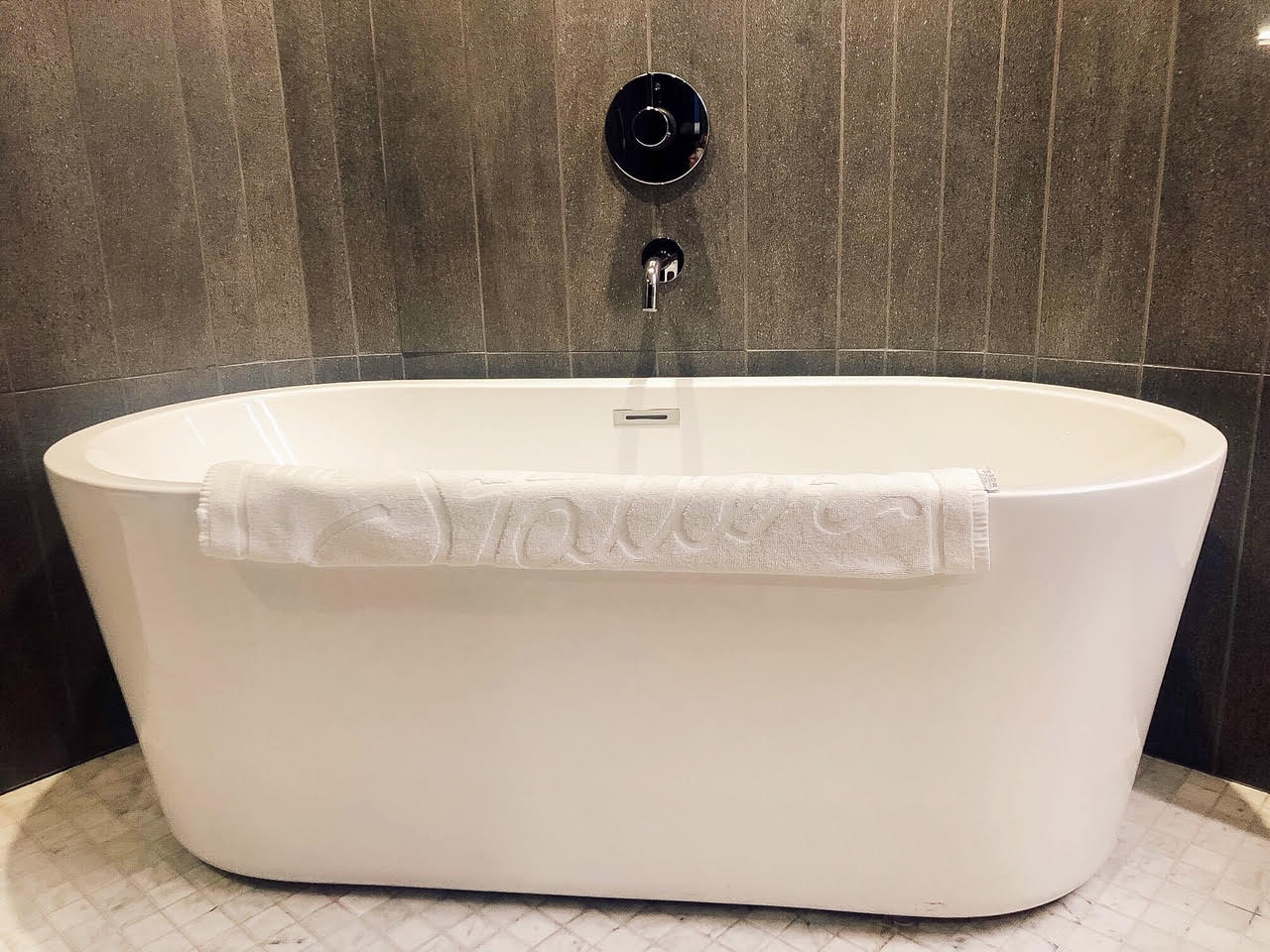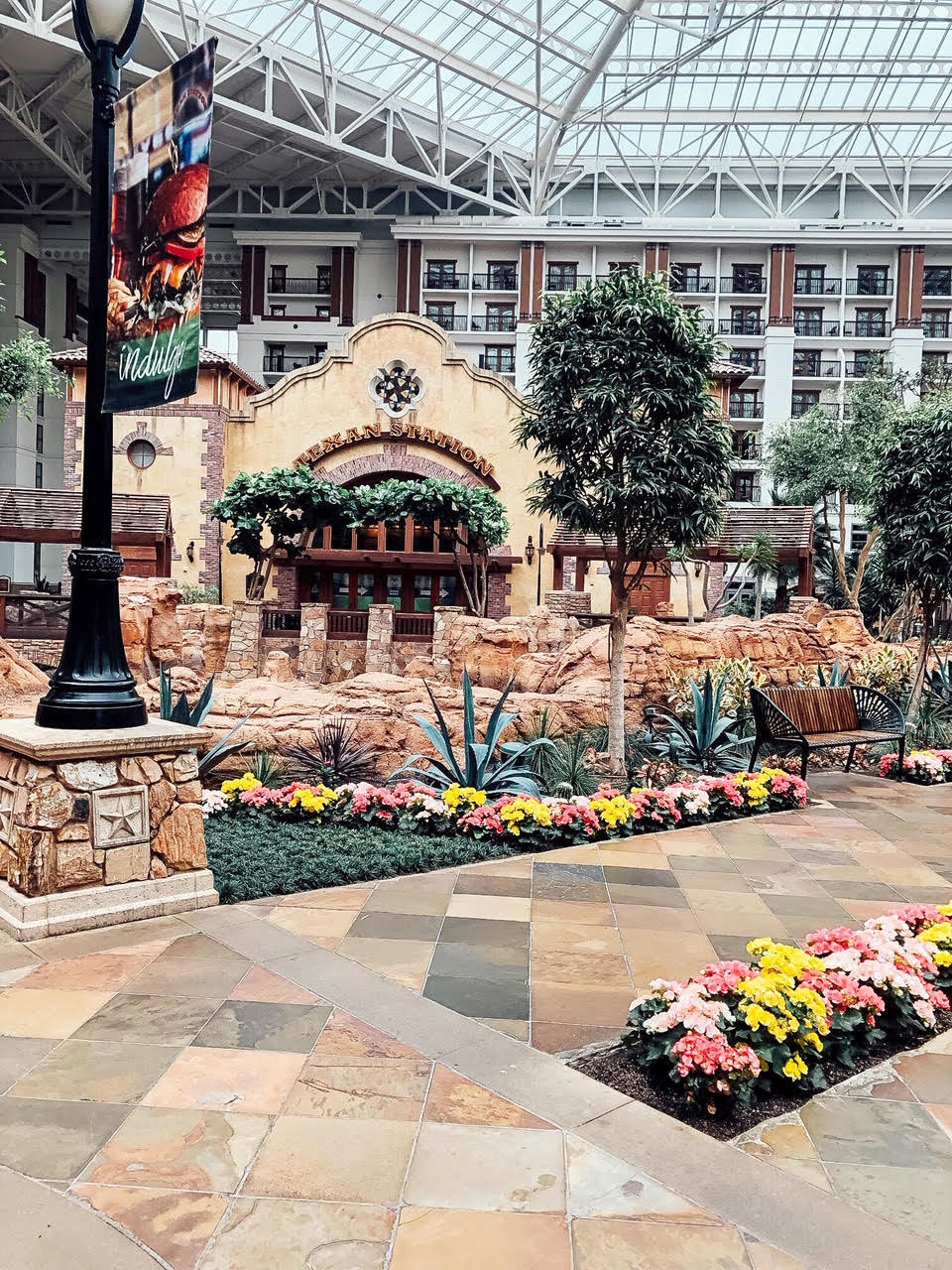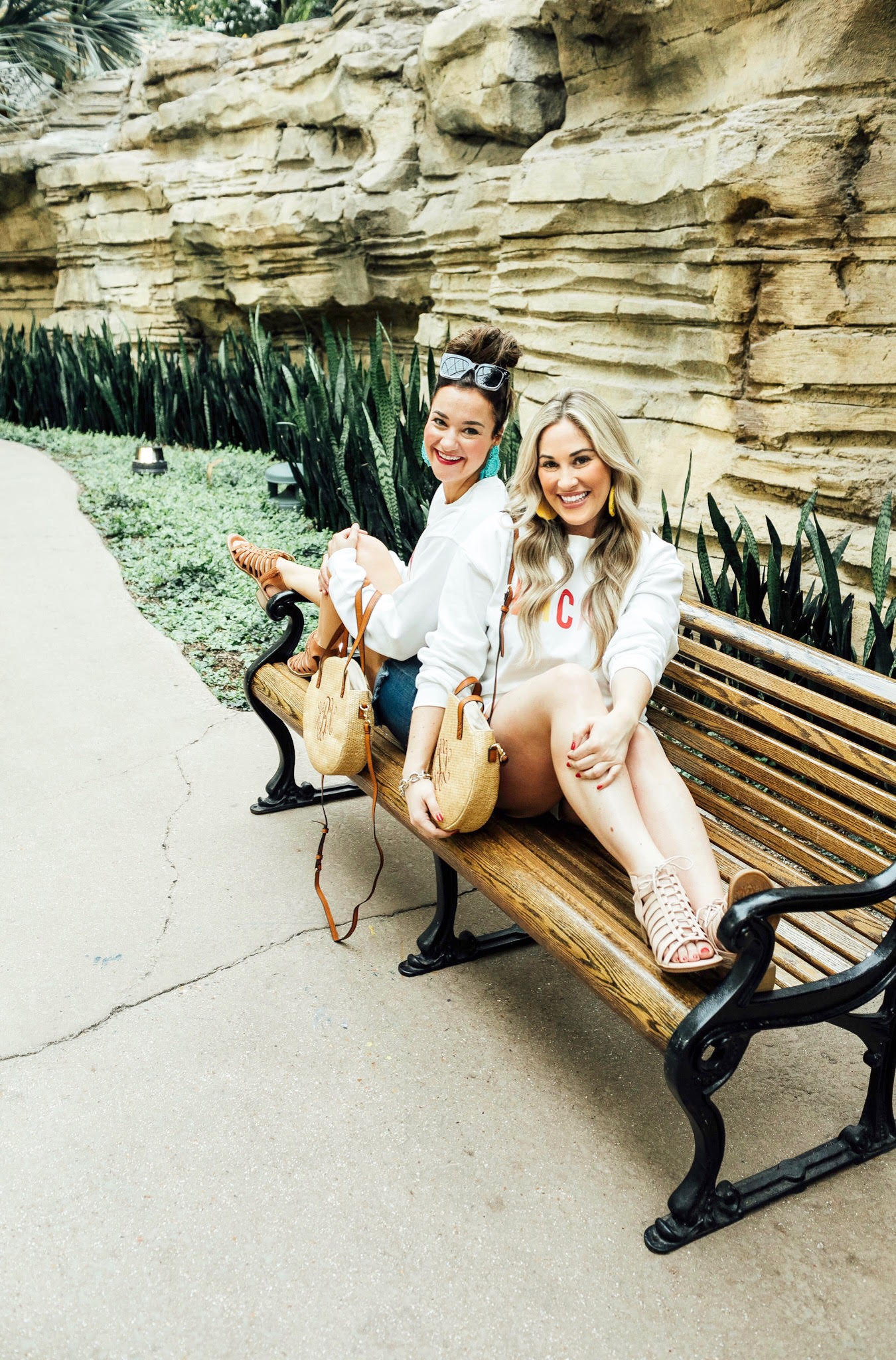 Where to Eat in Dallas TX:
Breakfast and Brunch
Bread Winners Cafe. I loved this cafe! They had a mimosa bar where you could choose your choice of juices and fresh fruit. It was so cute (and good!) I got the McKinney Ave Scramble that consisted of scrambled eggs, chicken apple sausage and fruit. And to drink I just had to have the Pineapple Upside Down Mimosa. I definitely recommend it all!
Rise Souffle. This might have been one of my favorite meals of the weekend. It was just so unique since I rarely ever have souffles! We started with marshmallow soup. Trust me, you just HAVE to try it! It was SO good! Then we had the avocado souffle, the creamed spinach souffle and the bread pudding and strawberry souffle.
My favorite souffles were the avocado and the strawberry. Yum! I promise you will thank yourself for stopping by Rise next time you're in the area. They have locations in Dallas, Forth Worth and Houston.
Dinner
Fine China. We ate at Fina China our first night in downtown Dallas. They are located in Statler. I got the wagyu beef and brussel sprouts, and they were both amazing. I love steak, and this one was cooked perfectly. It was so tender and seasoned so well! And the brussel sprouts were perfectly brown and crisp! They have such a good menu, and I love that it's family style so you can share and try a little bit of everything!
Mac's on Main. Not only was the food incredible, the owners were SO sweet all night long! They brought us an amazing cheese and nut board out to start with. It included cashews from Valerie's Thyme, and they even sent us home each with a bag. They were such a great snack on the plane ride back home!
I ordered a salad to start with because we were so busy shooting pictures all day and running from one place to the next that we were starving. Then I got the prime rib. Oh my gosh, it was cooked perfectly! It was so tender and juicy! I would definitely eat here again!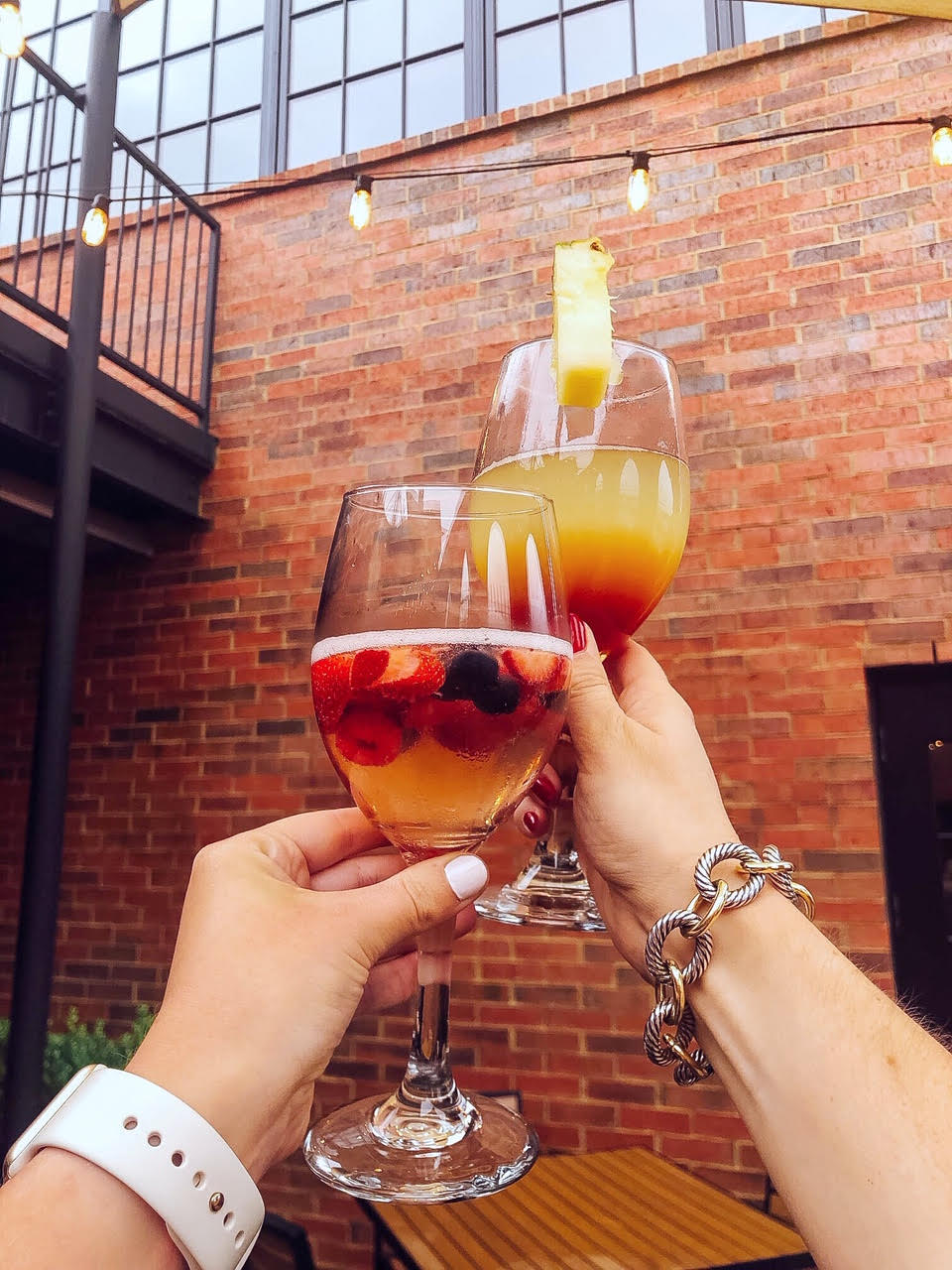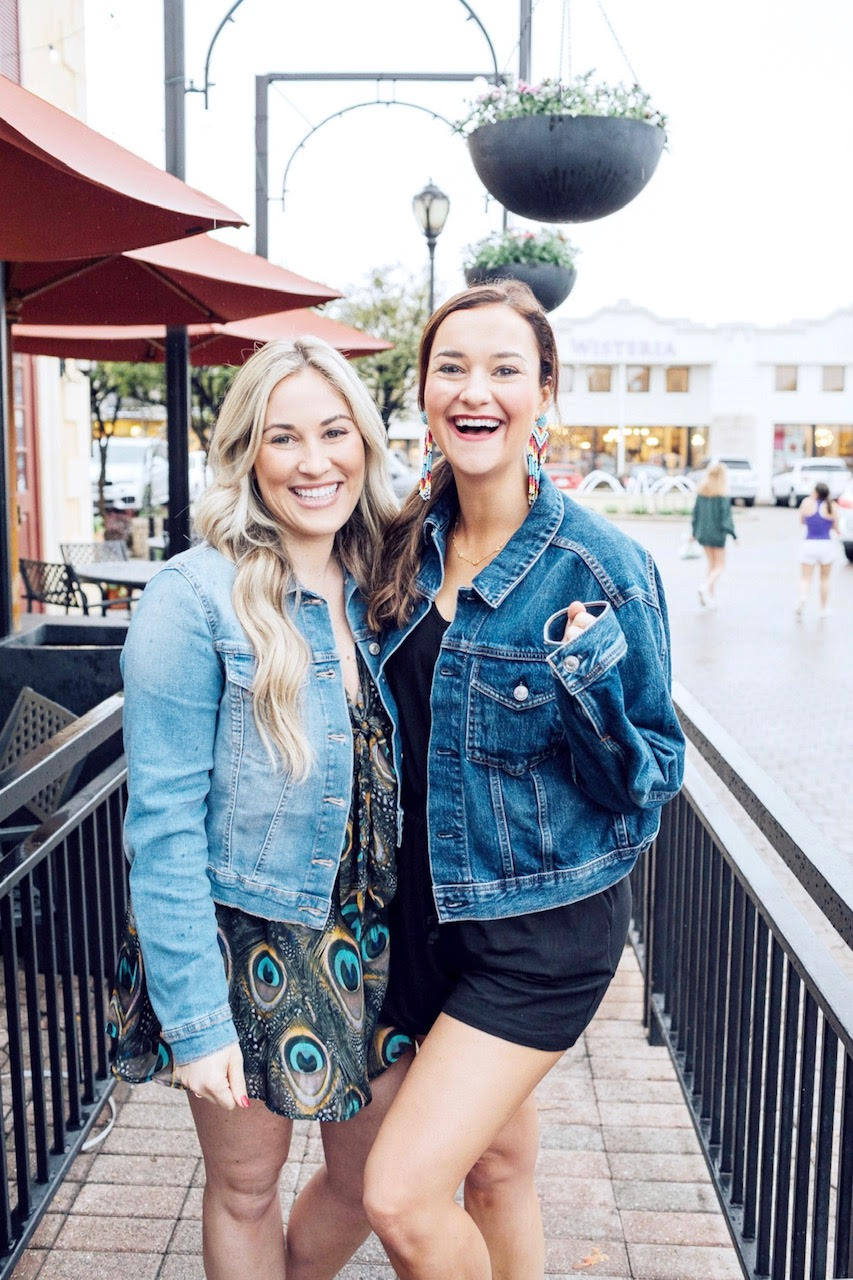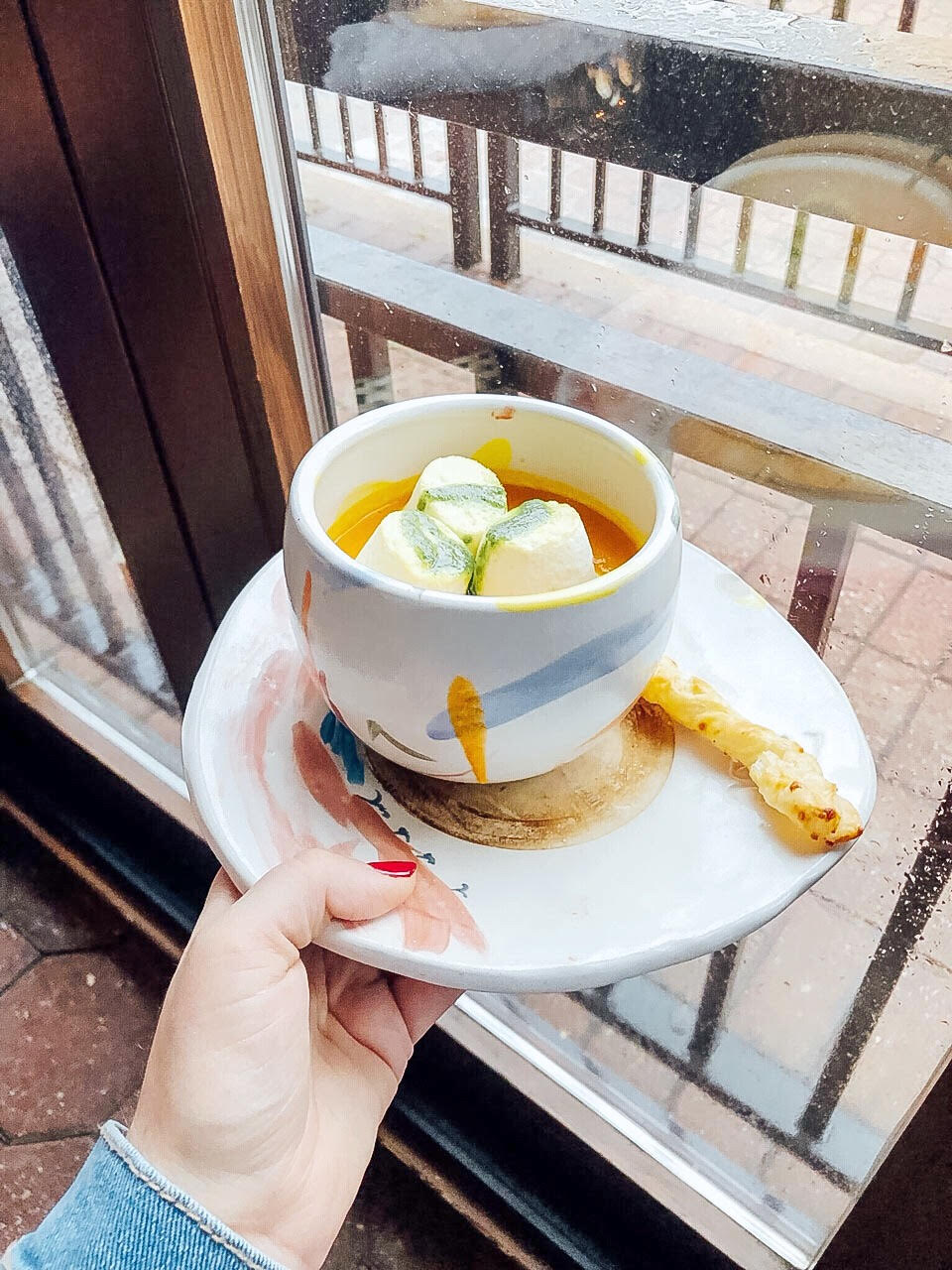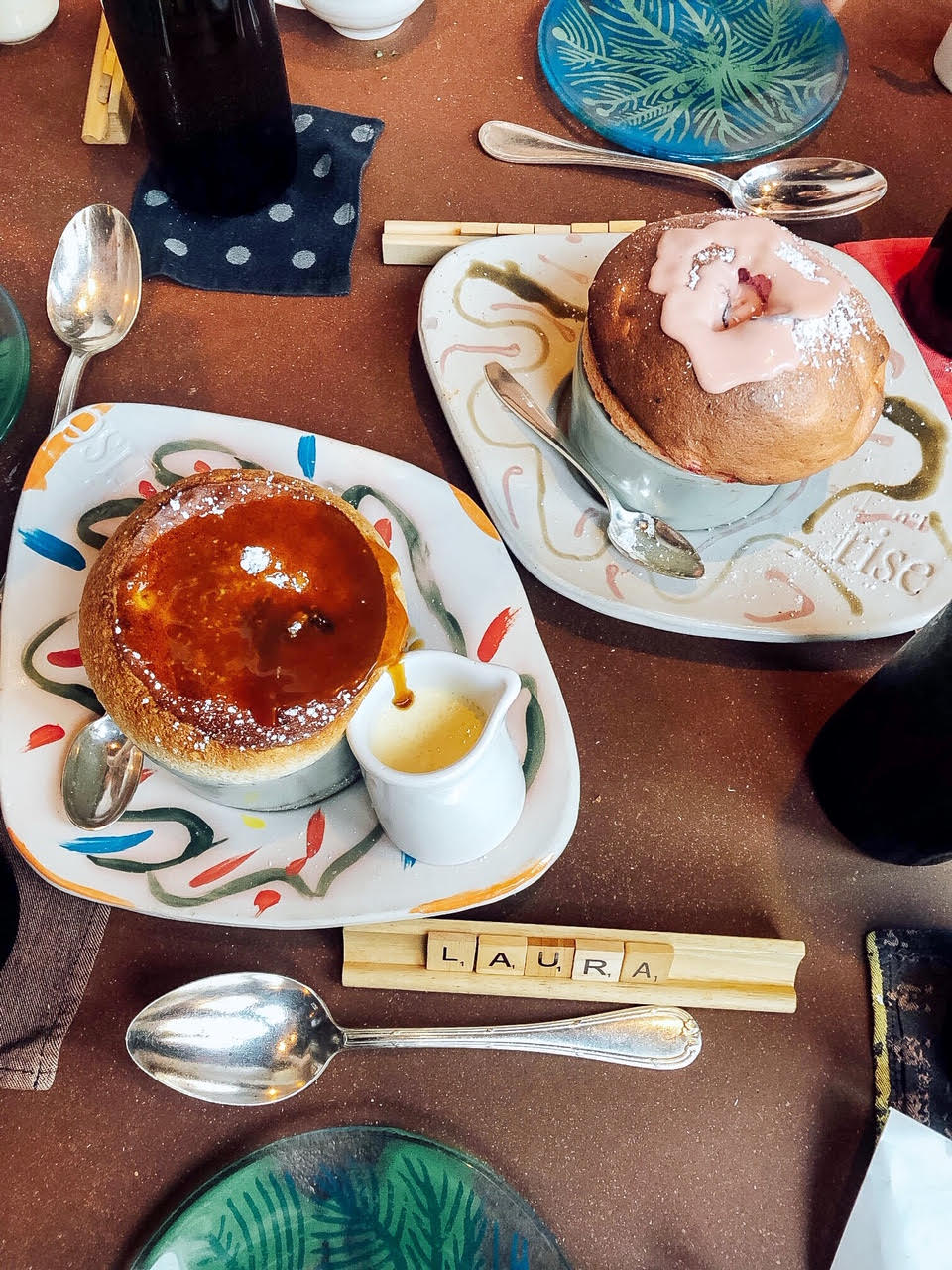 What to Do in Dallas TX:
Messina Hof. Either go on a winery tour with Grapevine Wine Tours or just go straight to Messina Hof. = ) This is my 3rd time at a Messina Hof Winery, and my second time to be at this one in Grapevine. The downtown Grapevine area is so cute, and I just love the building that the winery is in. And not to mention…it is some of the best wine!
Per usual, we showed up with our appetite! We started with a nut and cheese board that included meat, nuts, cheese and an amazing dip they make there in house. We each tried about 3 or 4 different wines, and my favorite was the Texas Sparkling Almond Wine. It had the perfect amount of sweetness and almond to it.
Get a massage at Hand & Stone Massage & Facial Spa. I didn't realize quite how long it had been since I had a massage, but it definitely has! It was long overdue! I had an hour long massage and focused on my neck and lower back. I would definitely rank it up there in my top few massages ever!
I felt so much more relaxed afterwards, and they even had coconut water in the lobby (my favorite!) They did a great job of focusing on the areas I asked them to and applied just the right amount of pressure (I like a light to medium intensity massage.) I'm in Texas at least every few months, so I will definitely be stopping by for another massage next time I'm in town!
Get outdoors. Right outside the Gaylord Texan is a paved walking trail. They also have the sidewalk that leads to their waterpark and overlooks the gorgeous bluebonnets! I went for a run on Sunday to get in some exercise and me time. Whether you're going for a run, a hike, to look at the bluebonnets or hitting up the pool or water park, you should definitely get outside and take in all that Texas has to offer.
I'll be back in Dallas in a few months and would love to hear your recommendations of what I just have to visit while I'm in town. Drop them in the comments below. = )