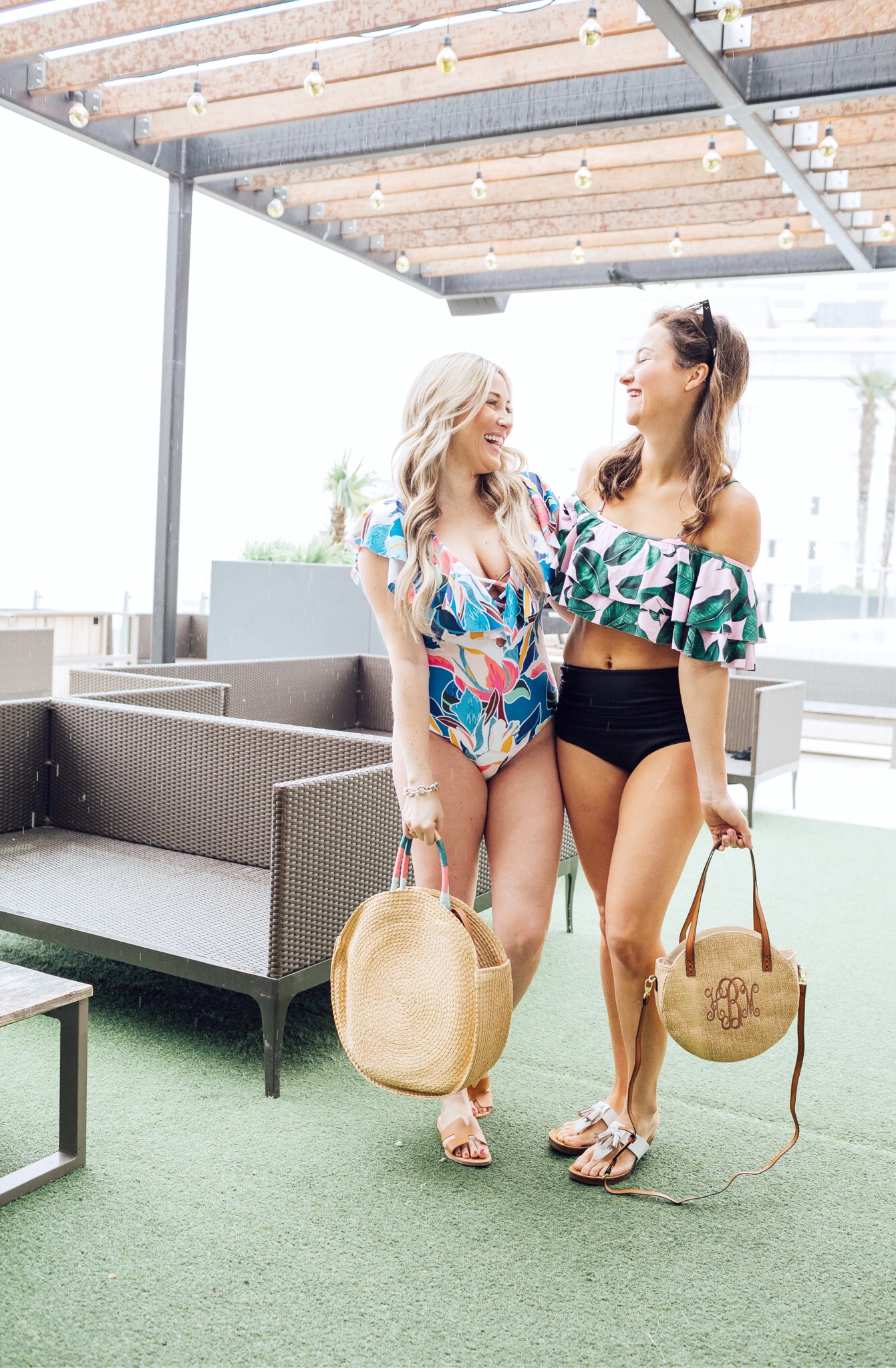 SHOP THESE AMAZON SWIMWEAR LOOKS:

You might remember my last mom friendly swimwear post here and my Amazon Fashion haul post here, and I'm back today to show you what this pretty little one piece looks like on. When Heather and I were in Dallas, we both just happened to pack a bunch of our favorite Amazon swimwear, so we wanted to share them with y'all today.
This swimsuit is only $22, and I seriously love it! You can wear it on the shoulder or off the shoulder. And it actually has pretty good support. I love the print and the cute little lace-up design in the front. Pair it with this coverup for only $20 and these sandals.
If you're looking for a new swimsuit for Memorial Day weekend which will be here in no time, then make sure you check out Amazon. They have seriously stepped up their fashion and swimwear game, plus you can't beat their prices! Make sure you stop by and check out Heather's post to see her adorable 2 piece details.
What about you? Have you tried out a swimsuit from Amazon yet? Let me know in a comment below!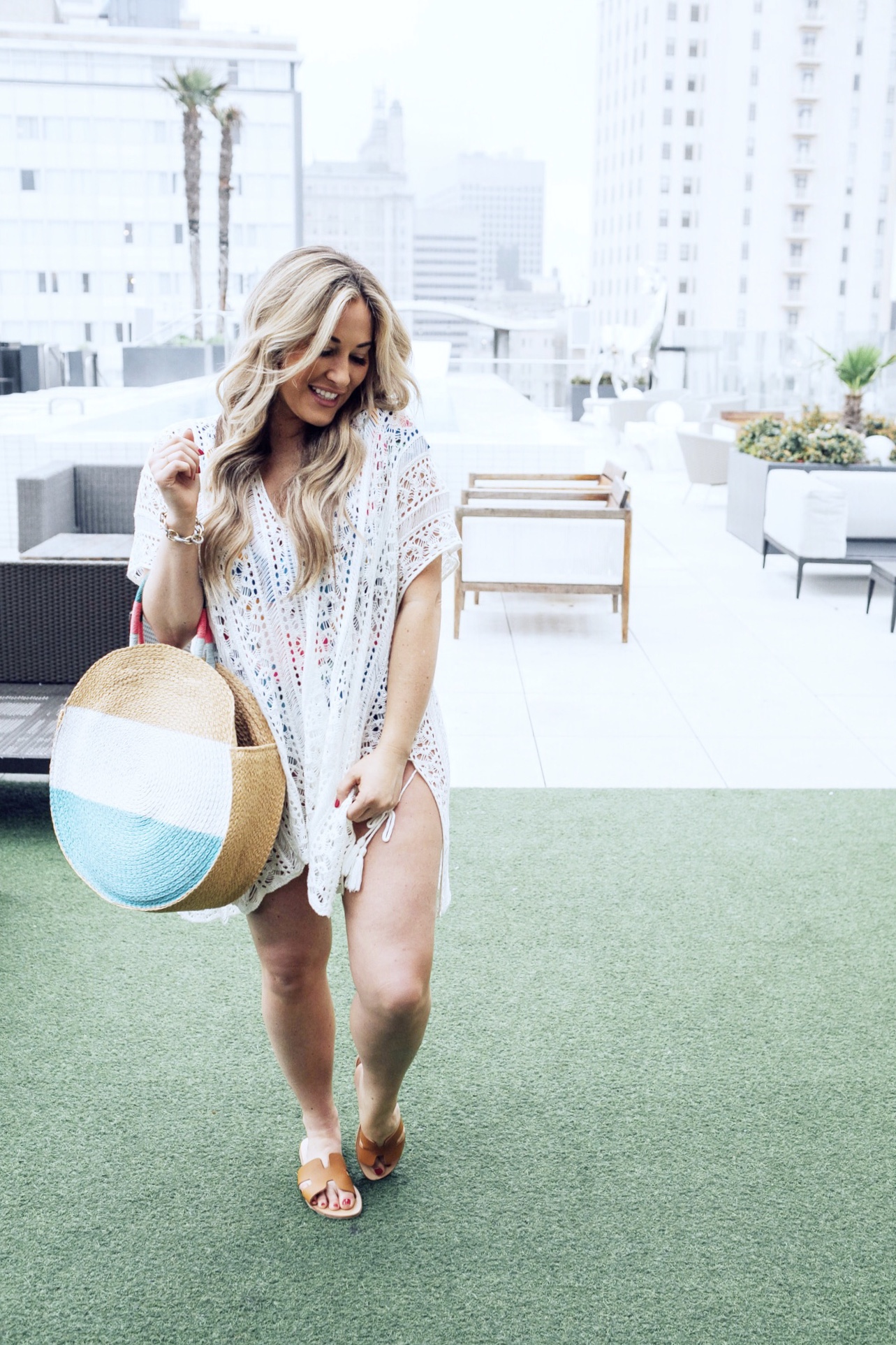 SHOP THESE AMAZON SWIMWEAR LOOKS: