This Mother's Day post is sponsored by Kid's Dream, but all opinions are 100% my own. Thanks for helping me to support the brands I love.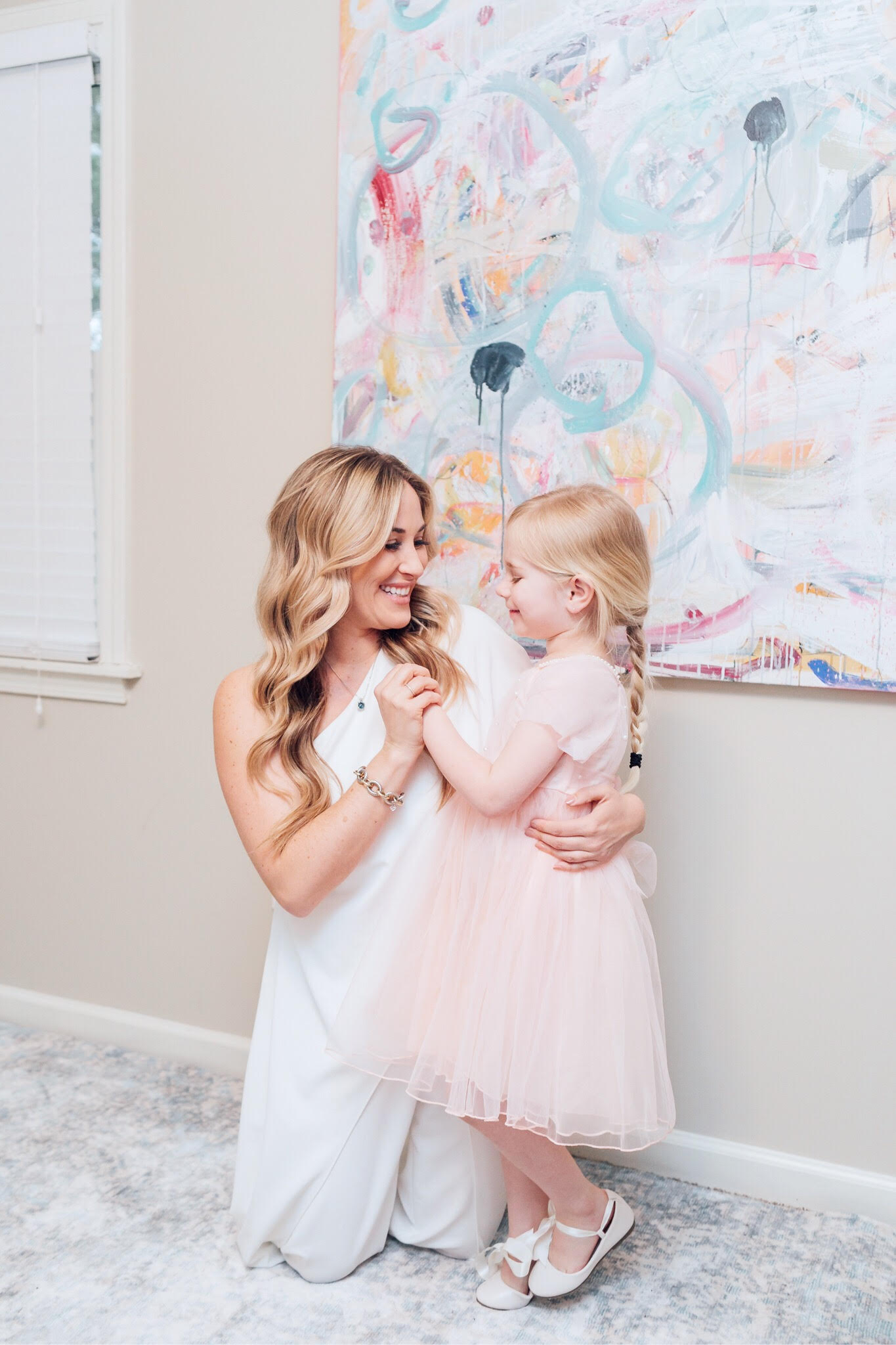 Happy early Mother's Day friends! I still can't believe Leighton is 4.5, will be starting school next year, and I'm about to celebrate my 5th Mother's Day!! Where did the time go?! She is such a caring, funny little girl and I just love those qualities about her.
Leighton picked out her Mother's Day dress for Sunday, and I think it is just perfect. She called it her princess dress and shoes. = ) This pretty dress is from Kid's Dream, and you might remember me posting about them over the years here and here.
I have loved their dresses for years, and that really hasn't changed. They have good prices, quality dresses that run true to size, and they even have matching shoes. They're the perfect place to shop if you're looking for dresses for pageants, church, Easter, Mother's Day, weddings, flower girls or any other special occasion that may come up.
Leighton's pretty little dress she is wearing today has a pretty little tulle skirt, a tulle sash and pearls lining the bodice of the dress. And I just can't get enough of these adorable little ballerina shoes. They come in 6 different colors and are only $30. They're perfect for so many occasions, and Leighton even loves to play dress up in them. If you're looking for a special occasion dress for your baby, toddler or even your middle schooler, check out Kid's Dream.
What about you? What are your plans for Mother's Day? Do you dress up for family pictures or keep it casual?