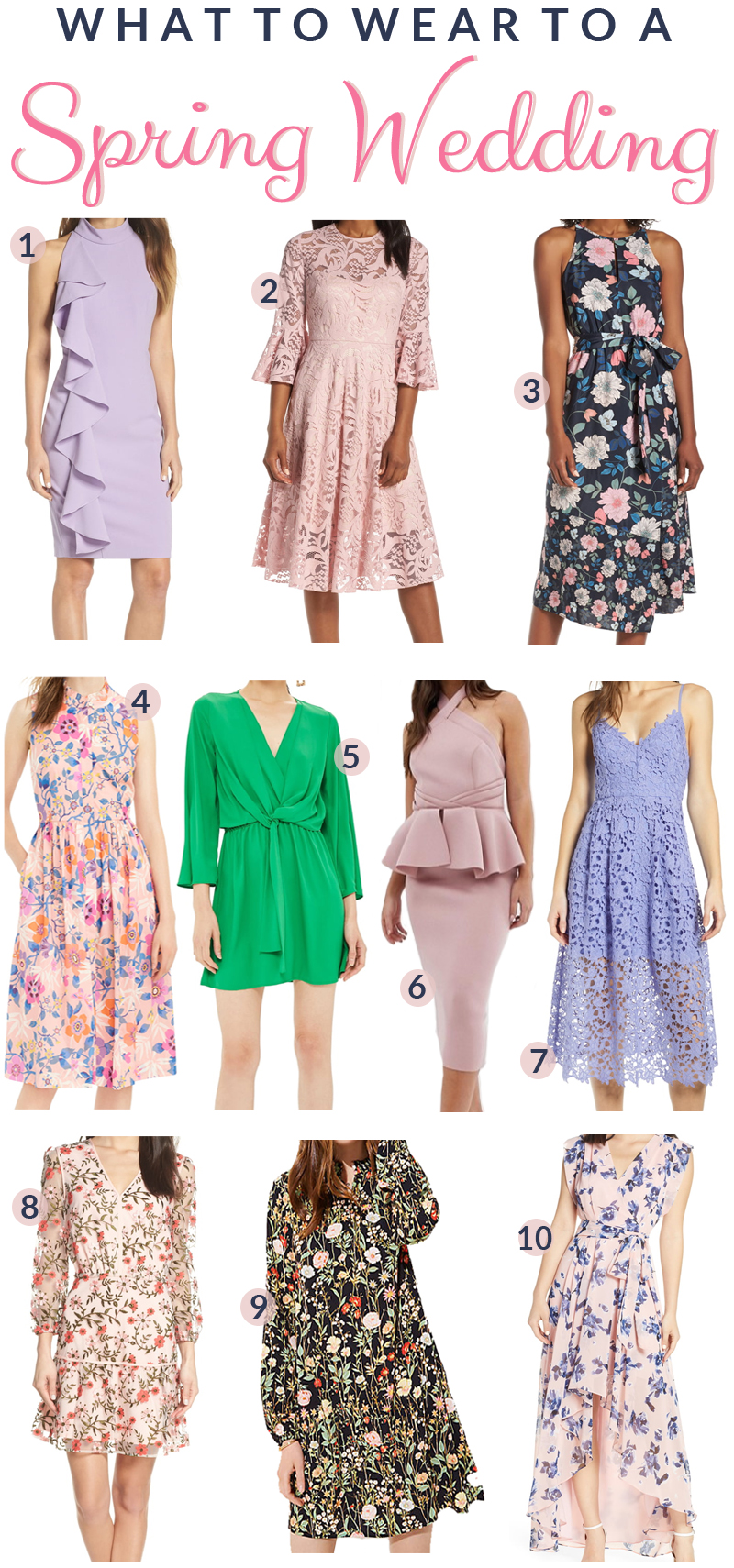 SHOP THESE CUTE SPRING WEDDING OUTFITS:

It's wedding season! If you haven't been invited to a wedding yet this year, you probably will be before fall is over. Wedding season is typically late spring to early fall, and one of the most asked questions I always get is what to wear to a wedding.
First of all, unless you're the bride, don't wear white! Now that we've got that out of the way, let's move on. You will definitely want to read the invitation to see what kind of wedding it is. Is it formal or is it outdoors and more casual? If it's formal, you will want to wear a cocktail dress. Luckily I've never been to a black tie wedding so I've always been able to dress much more casual. = )
If it's more casual, just remember it's always best to err on the side of being more dressed up than under dressed. I usually opt for a pretty dress that is modest but fun and pretty. You will want to feel good and be comfortable, but remember, it's the bride's big day, not yours. Bring comfy shoes as a backup. They're a must if you're going to do lots of dancing!
If you absolutely want to wear pants, look for a dressy pantsuit. They can look really classy and are completely appropriate at most weddings. And I've even seen some jumpsuits at weddings lately also. There are plenty of dressy ones out there these days, and I think these can definitely be pulled off at most weddings!
Aside from white, no color is really off limits, though some people do like to try to coordinate with the wedding colors, especially if they are a close friend or family member or involved in the wedding celebration somehow. Even black is completely fine for a wedding and has been one of my favorite colors to wear. It's just so elegant and classic for dressier weddings.
If you still have no clue what to wear, check out my top 10 spring wedding outfits above to wear this season.
What about you? What do you prefer to wear to weddings? Have you been to any this year yet? Let me know in a comment below!