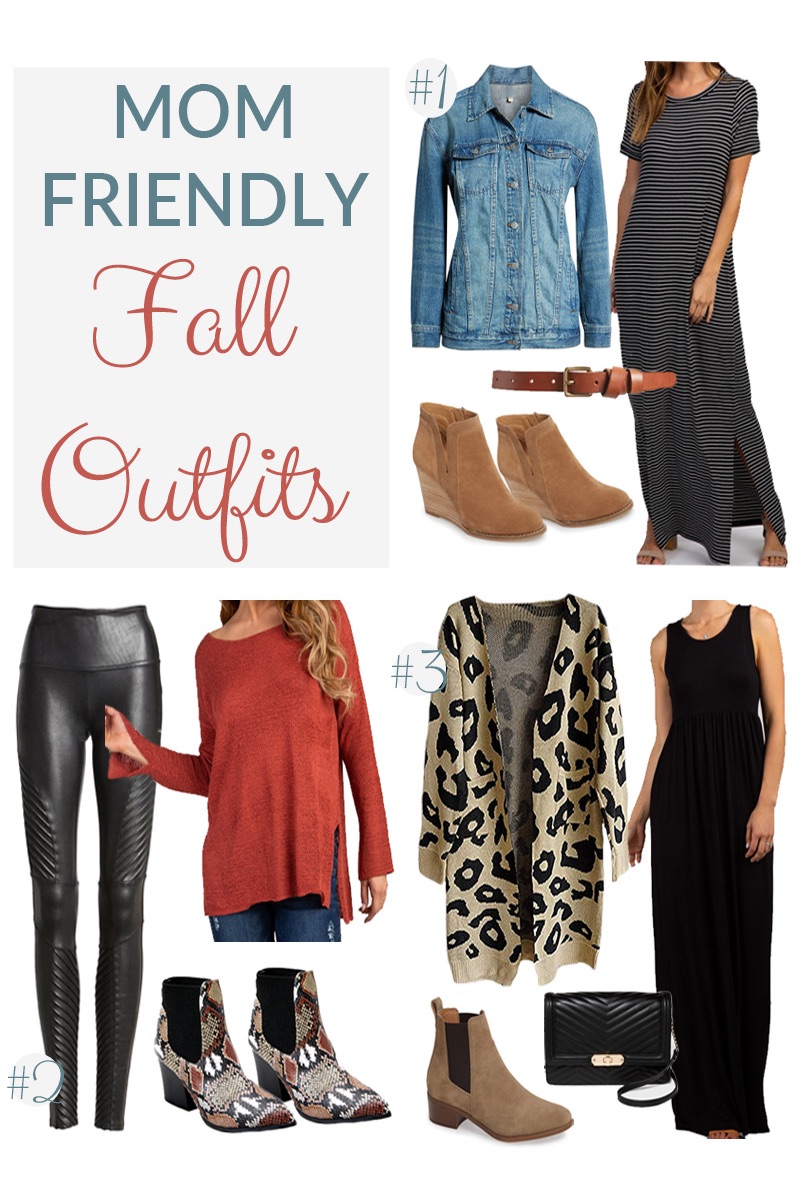 SHOP THESE CUTE MOM LOOKS:

I know one day I'm posting about summer, and the next day I'm dreaming and posting about fall! I had a couple sweet followers on Instagram recently request some easy looks for all the pregnant ladies out there. Leighton is almost 5 now, but trust me, I still LOVE me some comfy, easy and casual mom looks that I can throw on!
So whether you're a mom or a soon-to-be mom, I'm sharing 3 easy and versatile mom looks.
The sweater and 2 maxi dresses come in both regular sizes and maternity sizes, score! P.S. These are great outfits to pack for a trip for a capsule wardrobe since most of the pieces are interchangeable. You can swap out the cardigan to go with the leggings or either dress and do the same with most of the shoes too.
Which mom look is your favorite – 1, 2 or 3? I love 2 because of these booties!