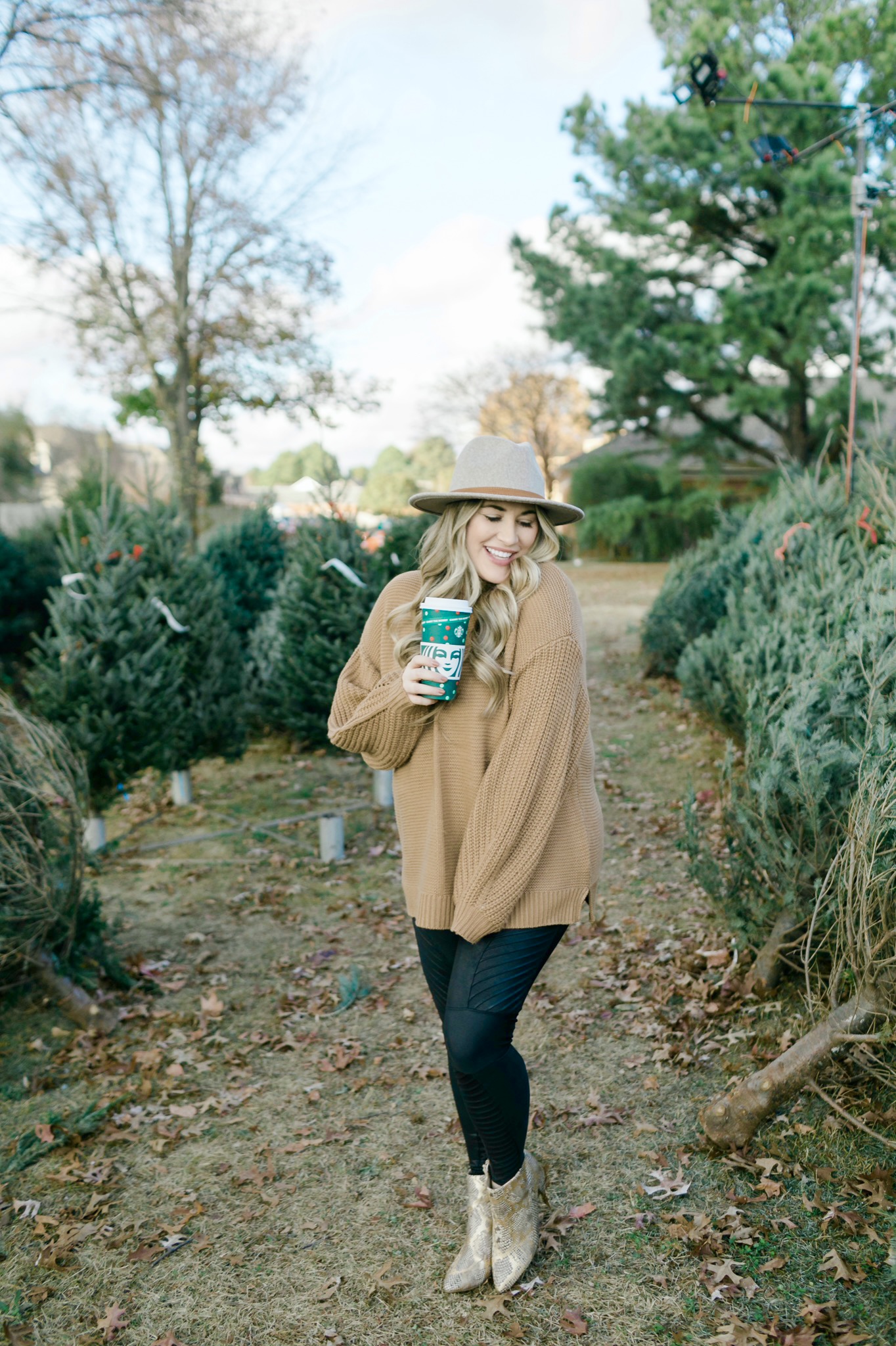 SHOP MY SWEATER WITH LEGGINGS LOOK:

Happy Humpday! We are on day 3 of our week of giveaways to celebrate my 8 year blogging anniversary! Yesterday, I shared that I'm giving away some Marc Fisher goodies, and Monday's post talked about the Vera Bradley spinner suitcase I'm giving away. Make sure you head over to those posts to enter!
Today, I'm giving away 2 Red Dress Boutique gift cards! Y'all won't want to miss out on that so head to the bottom of this post to enter!
Since I had Grayson, I've pretty much been living in leggings and oversized sweaters (#postpartum life am I right?)
There are lots of ways to wear a sweater with leggings!
Today I wanted to share two of my favorite ways to wear this combo.
Oversized – Y'all knew this would be at the top of my list! It's super easy to pair some faux leather leggings with an oversized sweater and you're good to go!
Front Tuck – This is a super cute emerging trend that I love! With an oversized sweater, simply tuck the front into your leggings and go. It looks so cute and you've still got lots of coverage all-around!
Wearing leggings with sweaters in the fall and winter is a super simple way to be comfy and warm but also still put together. Pair this sweater with leggings look with some cute booties and a hat and it's an easy, stylish outfit!
How do y'all like to wear your favorite sweater and leggings? Let me know in a comment below!
Don't forget to head to the bottom of this post to enter today's giveaway in the Rafflecopter!