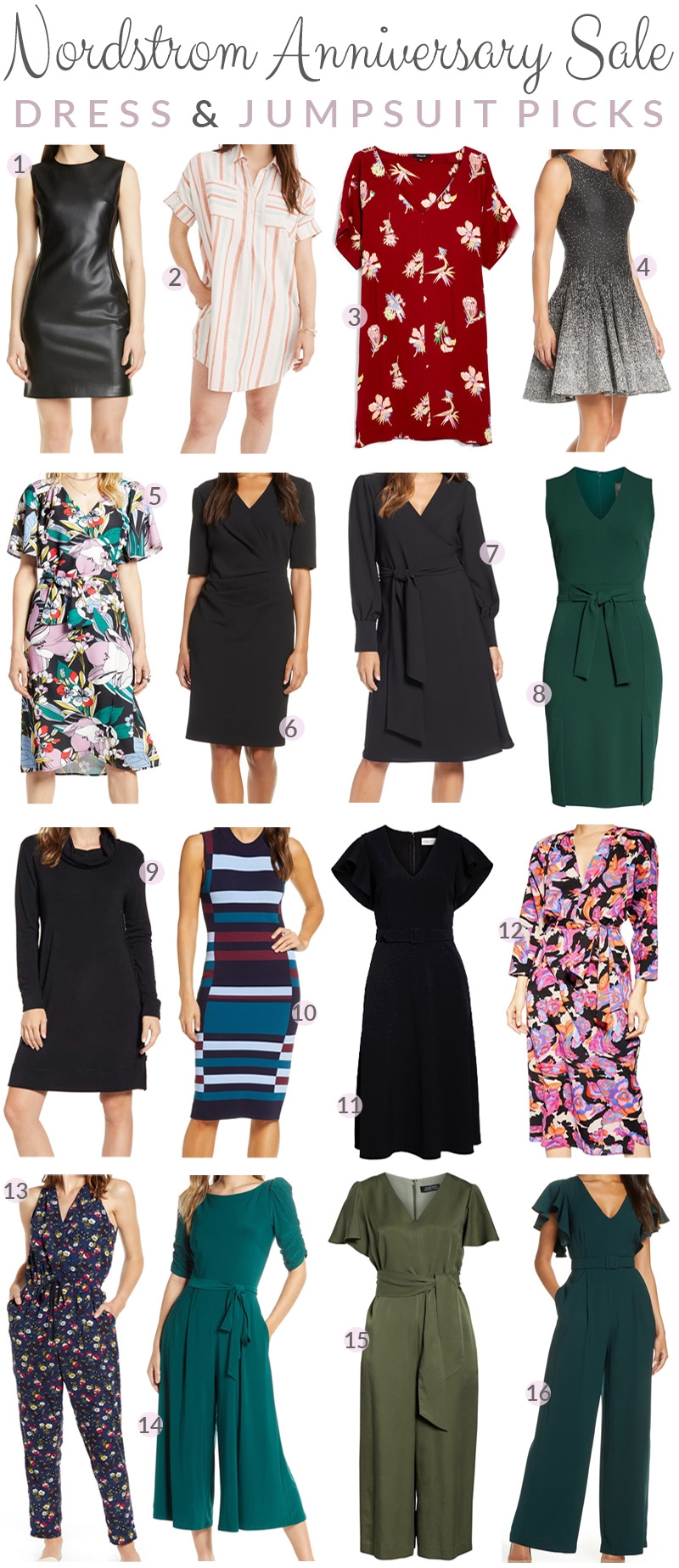 SHOP THESE NORDSTROM ANNIVERSARY SALE TOP PICKS:

Happy hump day! The Nordstrom Anniversary Sale is still going strong!
It ends next weekend though, so don't wait! A lot of my favorites have sold out, but there are still so many great pieces! And you also keep watching for returns in your size. My sister-in-law scored her booties she wanted this morning with a re-stock, so don't give up!
Today I'm rounding up my favorite dresses and jumpsuits on sale during the NSale. Some are great for summer right now, and just add a jacket for fall. A couple of them are best for fall and winter, but the majority of them can have their wear stretched out and worn now and later!
What about you? Which is your favorite dress or jumpsuit from the Nordstrom Anniversary sale? What have you bought from the sale? Let me know in a comment below!
Want more Nordstrom Anniversary Sale top picks?
Click here now for my women fashion favorites.
Click here now for my favorite shoes from the NSale.