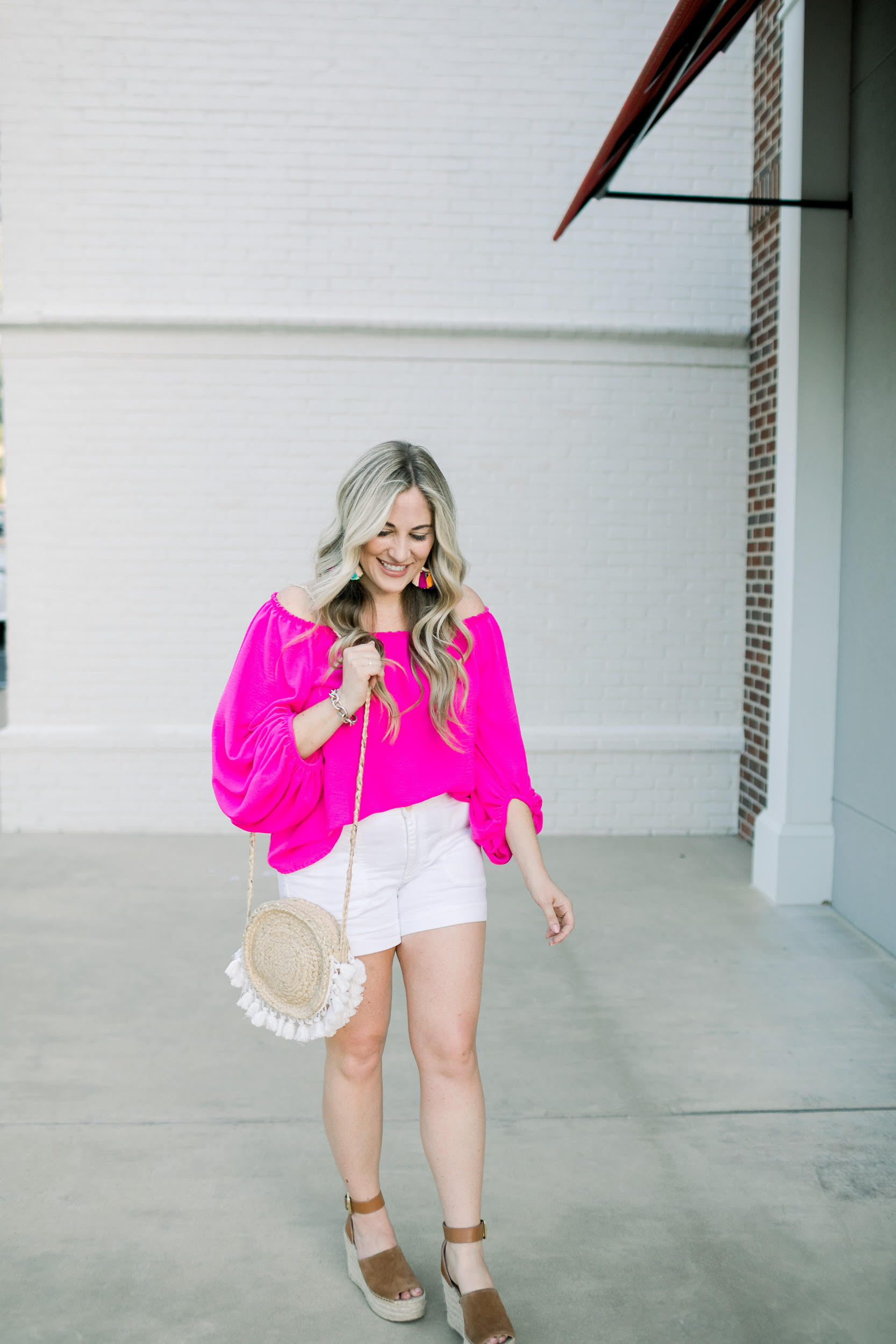 Shop my Colorful Summer Look:

Happy Wednesday! We're in that weird in-between phase where it is finally getting HOT and humid around here, yet the kids are going back to school and we all tend to think summer is basically over. Well… it's not! So today I'm sharing this pretty Hazel & Olive pink off the shoulder top. It is sold out in pink, but you can scoop it up here in snakeskin print.
Even with fall coming soon, I'm not ready to hang up my summer brights just yet (as you can probably tell!) I've rounded up 10 other colorful favorites that will transition well from summer to fall no matter what the weather is like where you're at. From lightweight sweaters to cardigans to dresses tops and heels, they are some fun colorful pieces. What do you think about bright colors in your wardrobe?
Shop my Favorite Colorful Summer Pieces: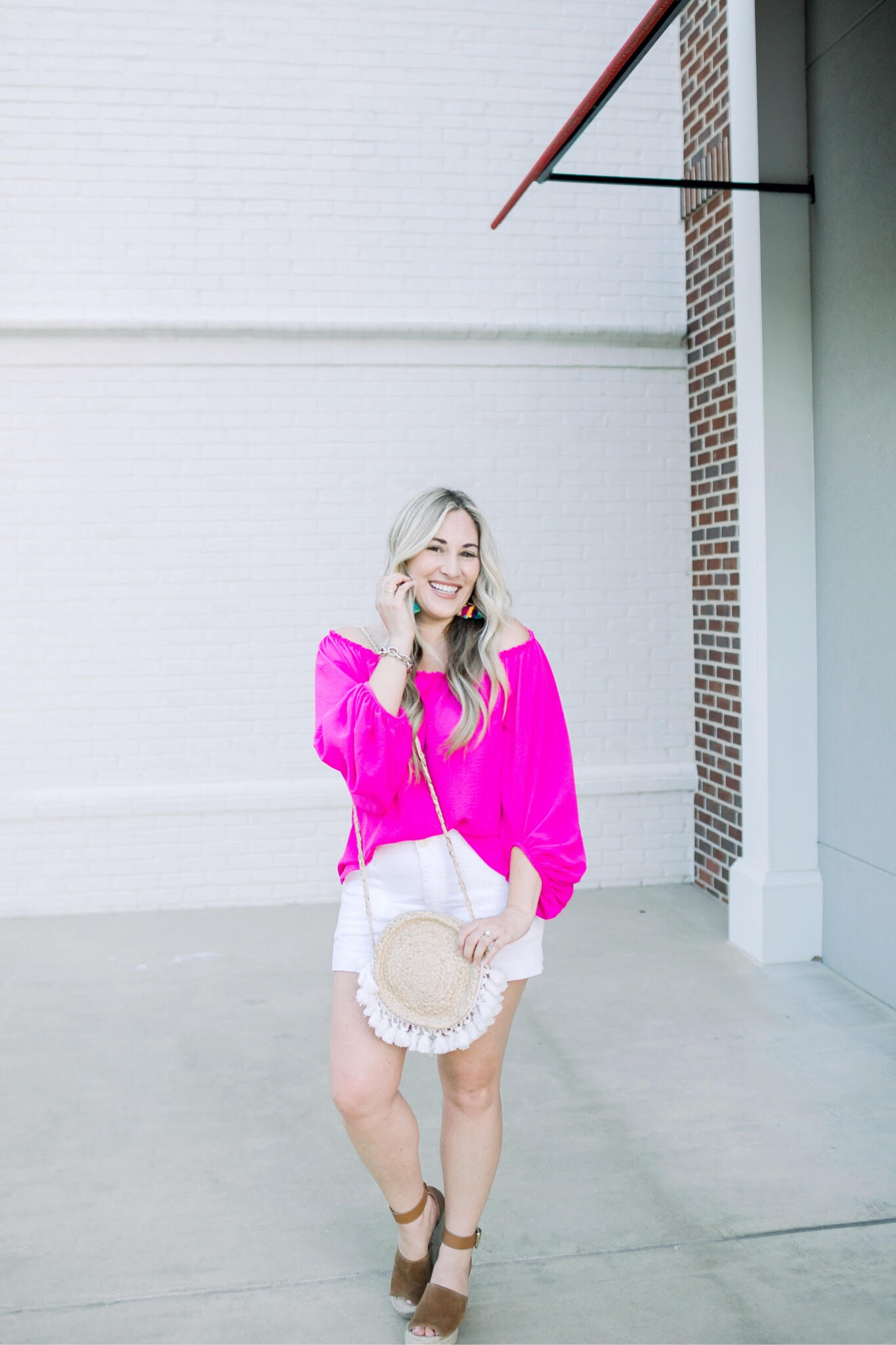 Shop my Colorful Summer Look: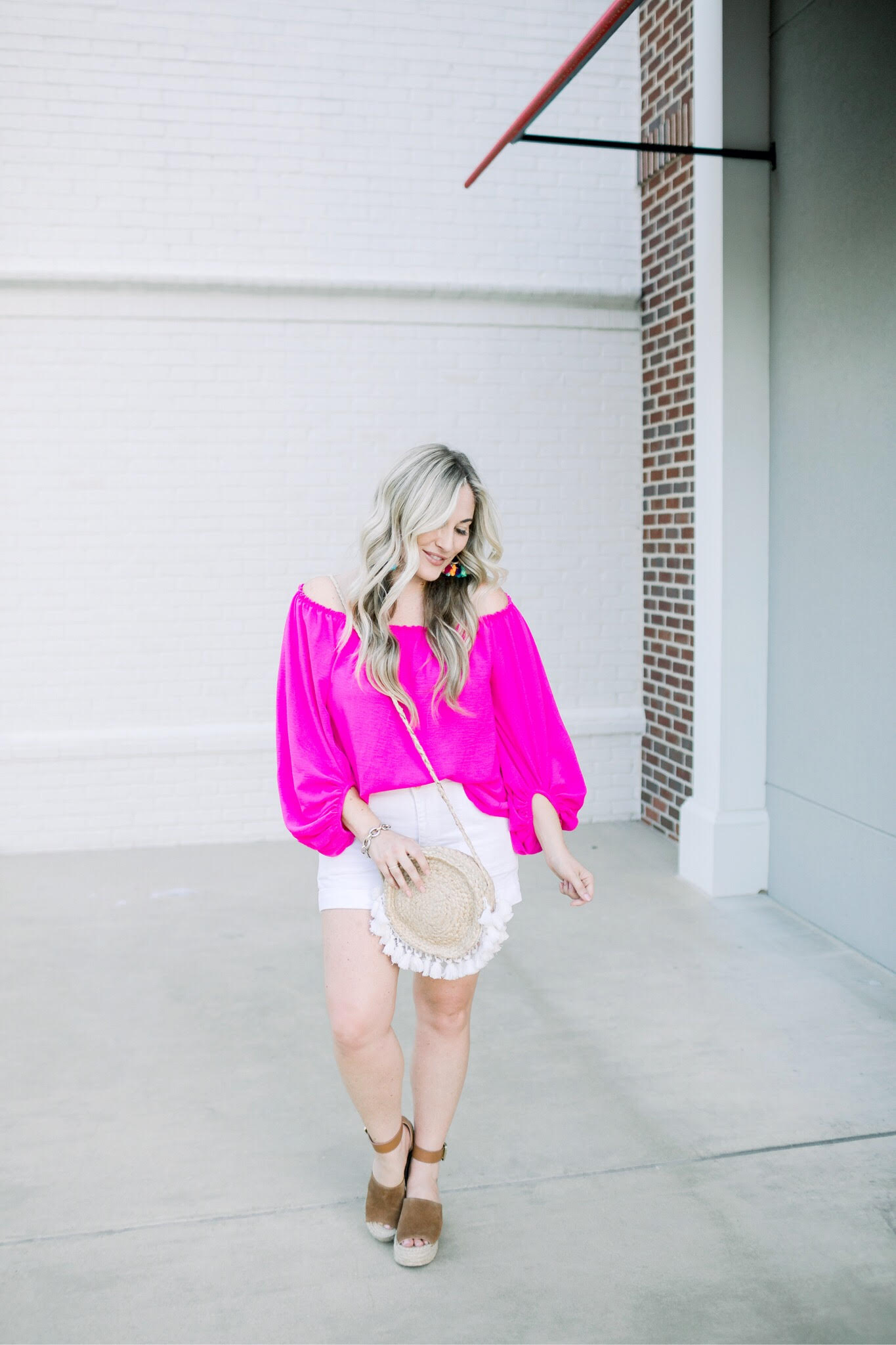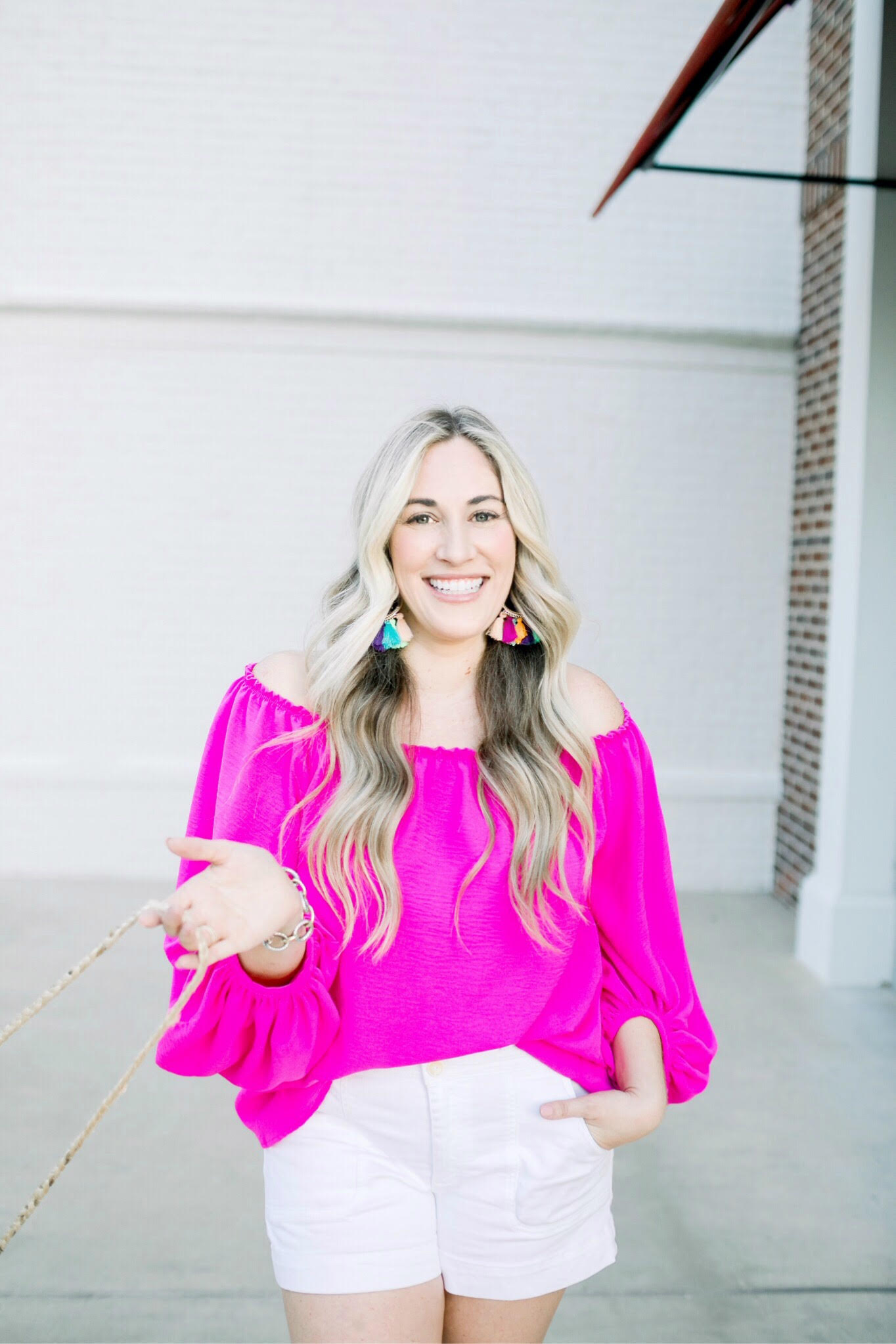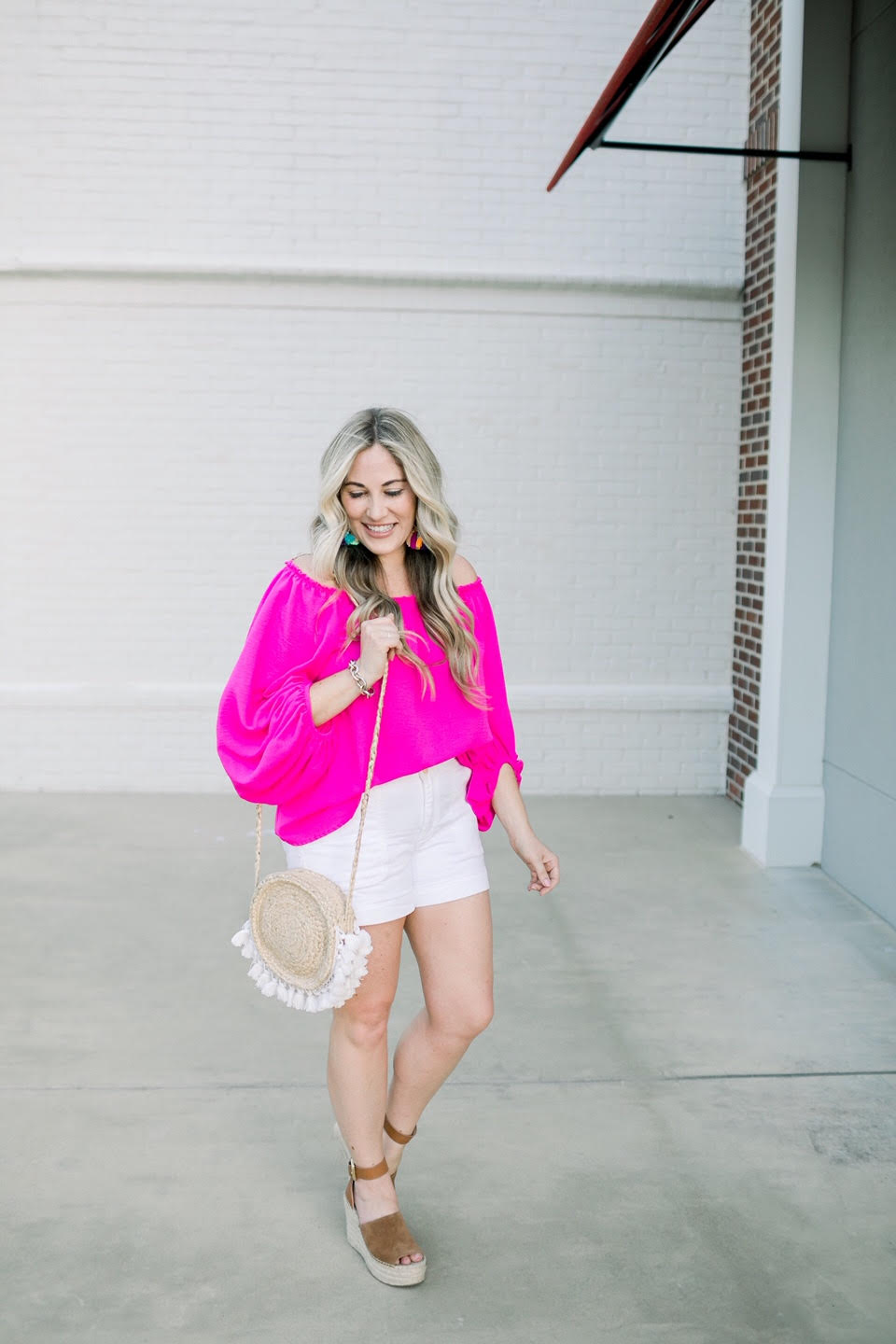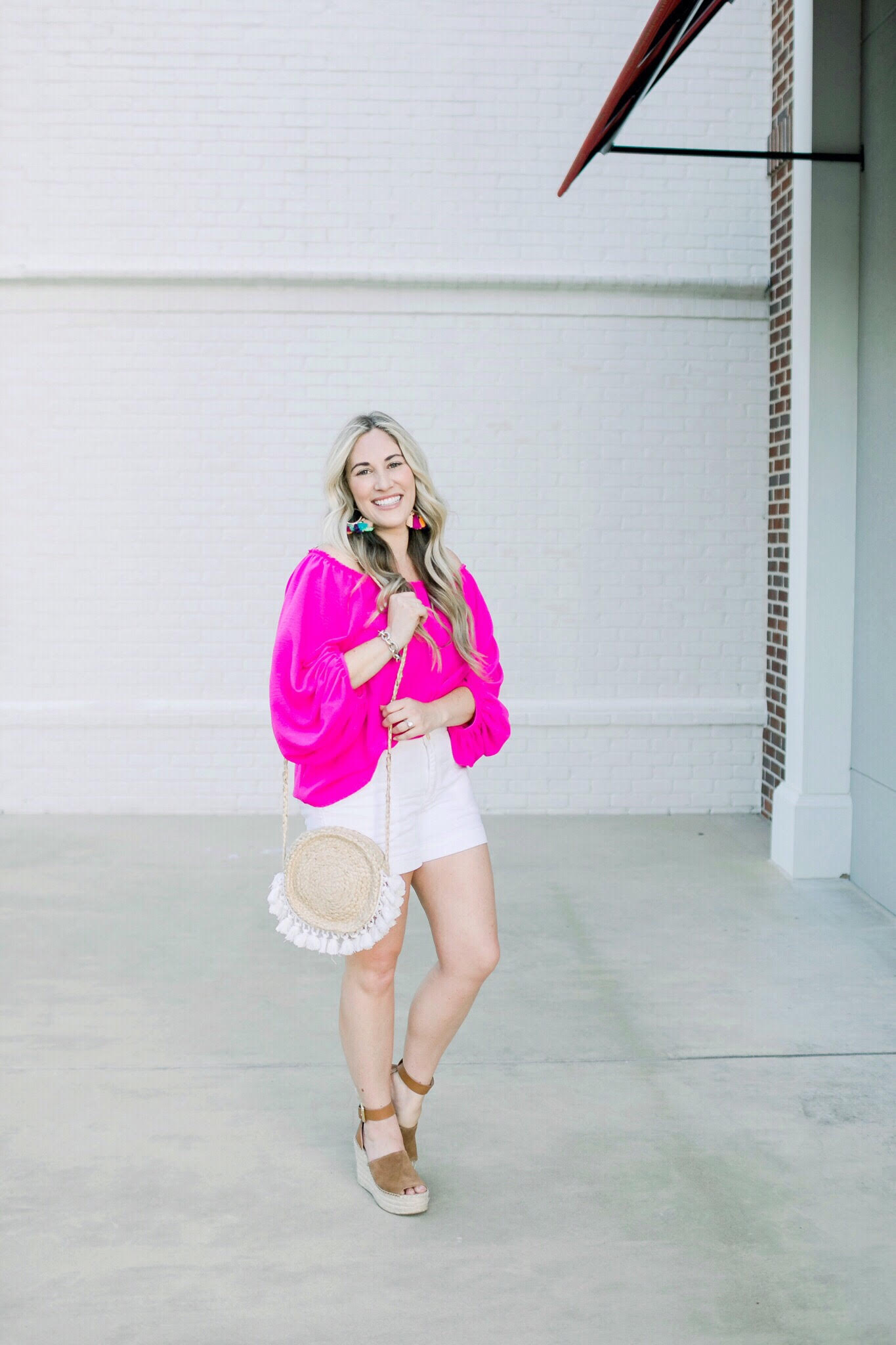 Shop my Colorful Summer Look: