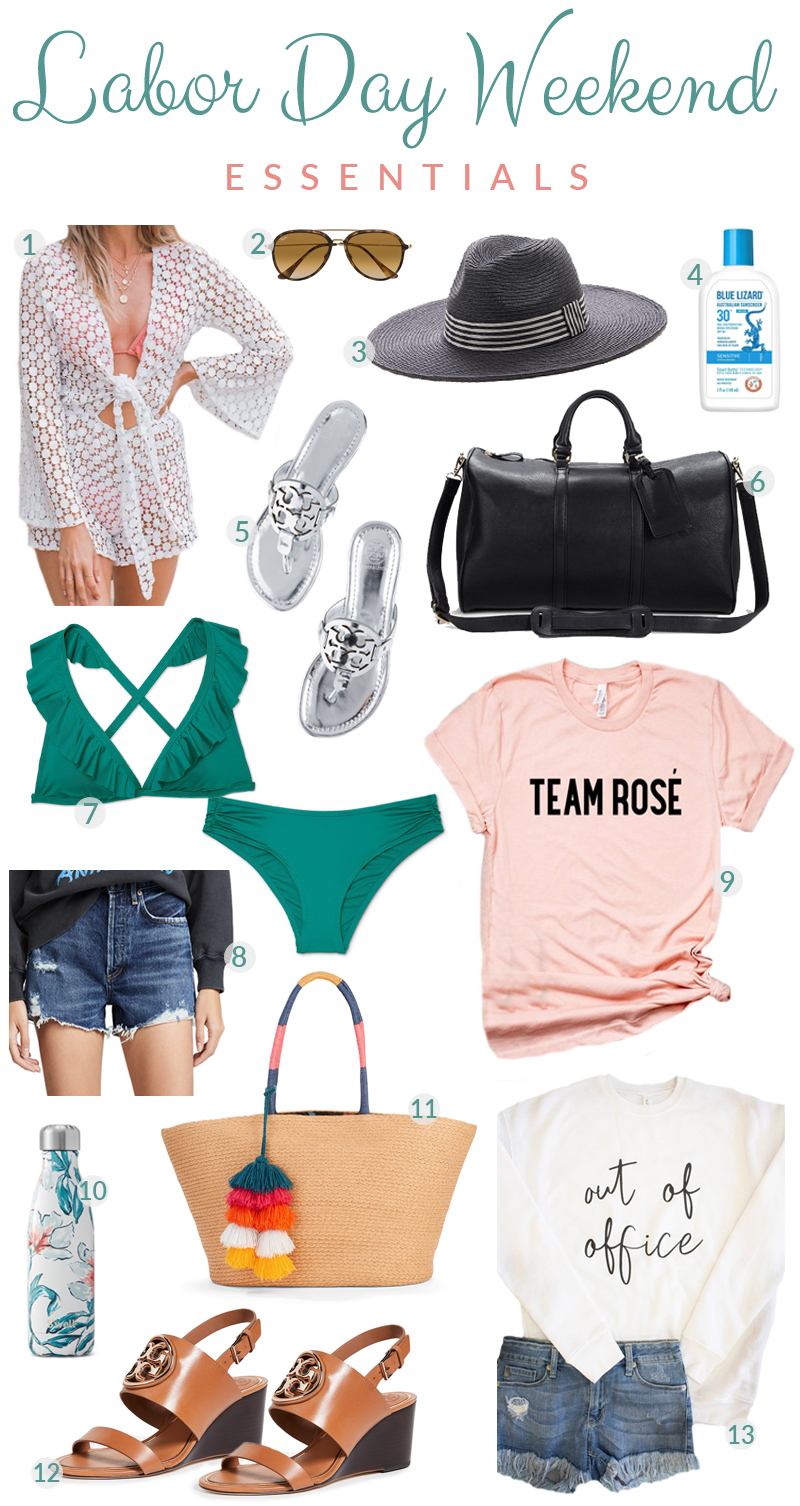 SHOP THESE LABOR DAY WEEKEND ESSENTIALS:

I honestly cannot believe that Labor Day weekend is next weekend, but I'm pretty pumped about it! Most people tend to think of Labor Day weekend as the end of summer, but here in Memphis, we know we will still have another month or 2 of hot weather. I'm kind of ready for fall though; after all, it's my favorite season!
Next weekend Leighton and I are headed to Georgia to see my brother, his wife and my nephews, and we can't wait! Leighton is really close to her cousins, so I'm glad we will get to spend the weekend with them watching football, riding the 4wheelers and probably eating too much food.
In case you have any last minute Labor Day weekend or other summer trips planned, I wanted to share some of my favorite Labor Day weekend essentials that I have relied on this season from sunscreen to this straw bag to this adorable sweatshirt!
What are your plans for Labor Day Weekend? Let me know in a comment below!