This college outfit post is sponsored by Walmart, but all opinions are 100% my own. Thanks for helping me to support the brands I love.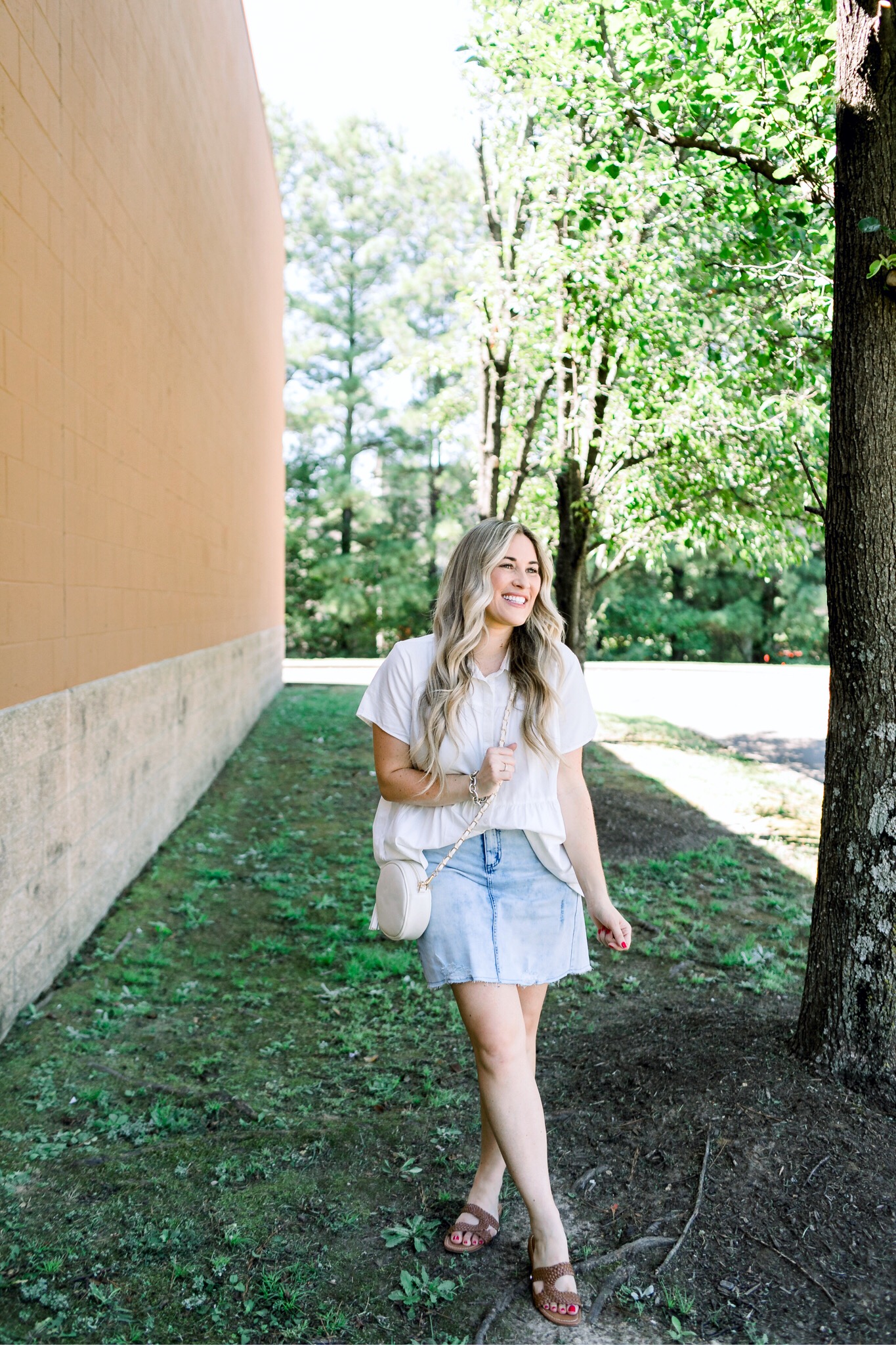 SHOP MY CUTE COLLEGE OUTFIT:

I shared some of my favorite kids back to school outfits from Walmart here and here, and today I'm excited to be sharing the perfect women's outfit for back to school that I wore with Leighton recently! I may be out of college now, but it was only 5 short years ago when I finished grad school! I can still remember just how important it is to pick out the perfect cute college outfit for the first day of school. If you were like me and had to do any decent amount of walking on campus, you know you have to be comfortable, but you also have to be on trend!
I fell in love with this adorable button up top the moment I spotted it. And it comes in several colors! I love it because it can easily be dressed up or down! Wear it on hot summer days with some shorts and wedges, or you can easily look more pulled together (but sill comfortable) for class with a denim skirt with a little distressing and a cute pair of sandals.
This skirt is from the Sofia Jeans Collection by Sofia Vergara, and I am obsessed with it! I have been loving this collection since it first came out this year, and their denim is my absolute favorite! They fit like a glove, and this cute skirt is no exception! It is SO flattering! And I already have 3 pairs of their jeans and a denim jacket too. Trust me, you have got to try out the new line!
The cost of school books (and college alone!) is no joke, so trust me when I say that finding affordable clothing while in college is so important! I've been out of college for 5 years, and I still love shopping at Walmart! Quality and fashionable clothing at good prices never goes out of style.
What about you? What are your favorite outfits to wear to school? Have you shopped at Walmart lately? Let me know in a comment below!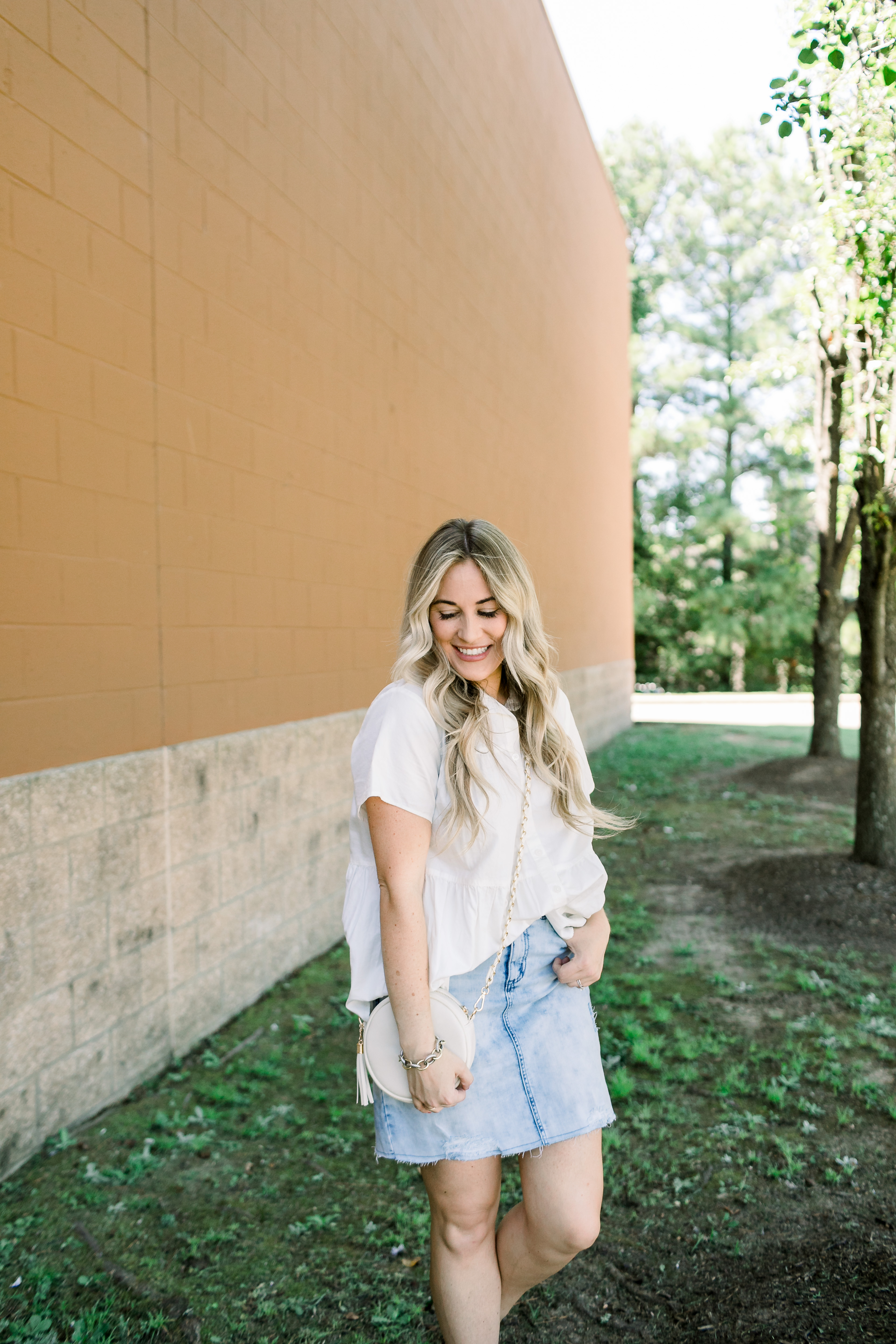 SHOP MY CUTE COLLEGE OUTFIT: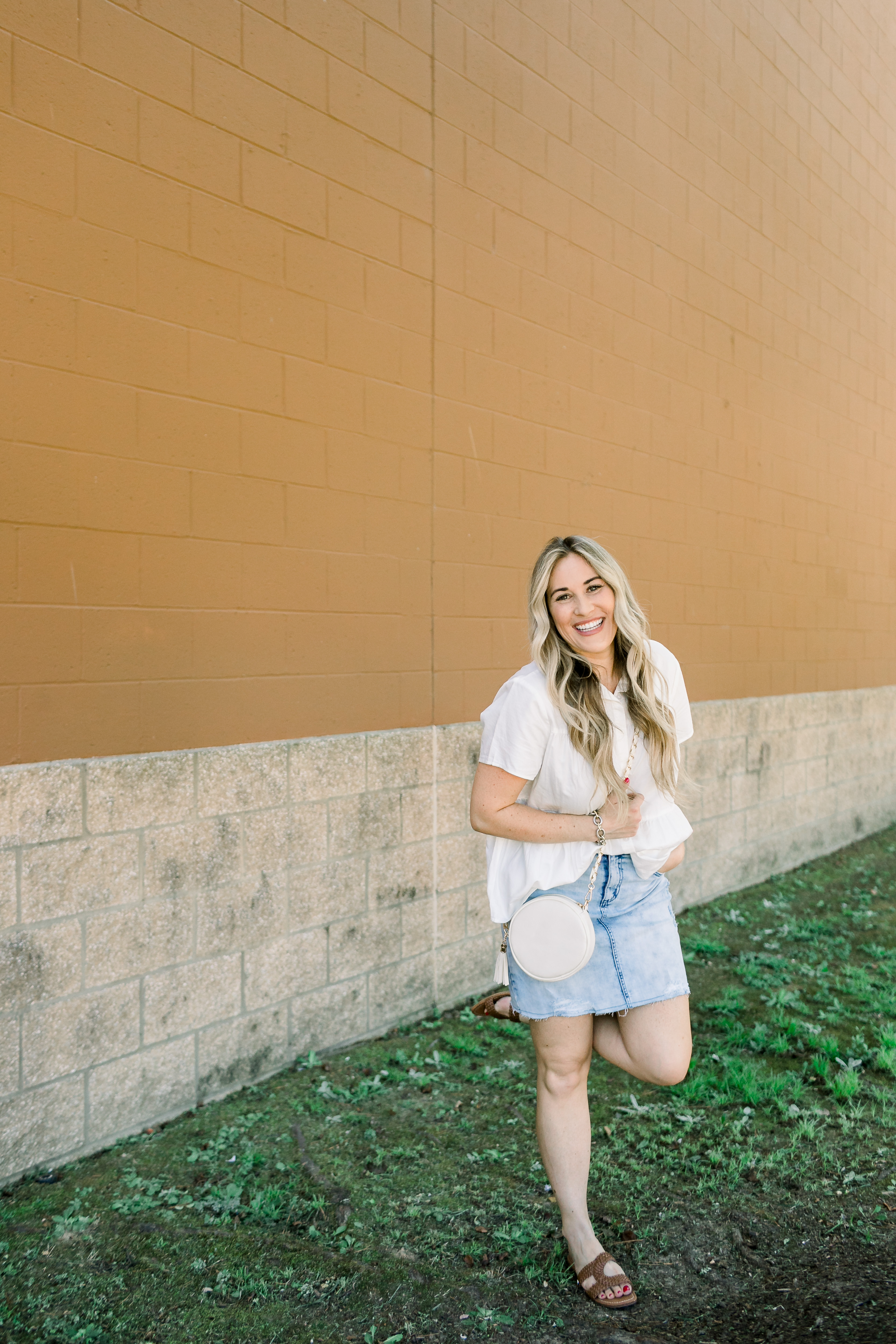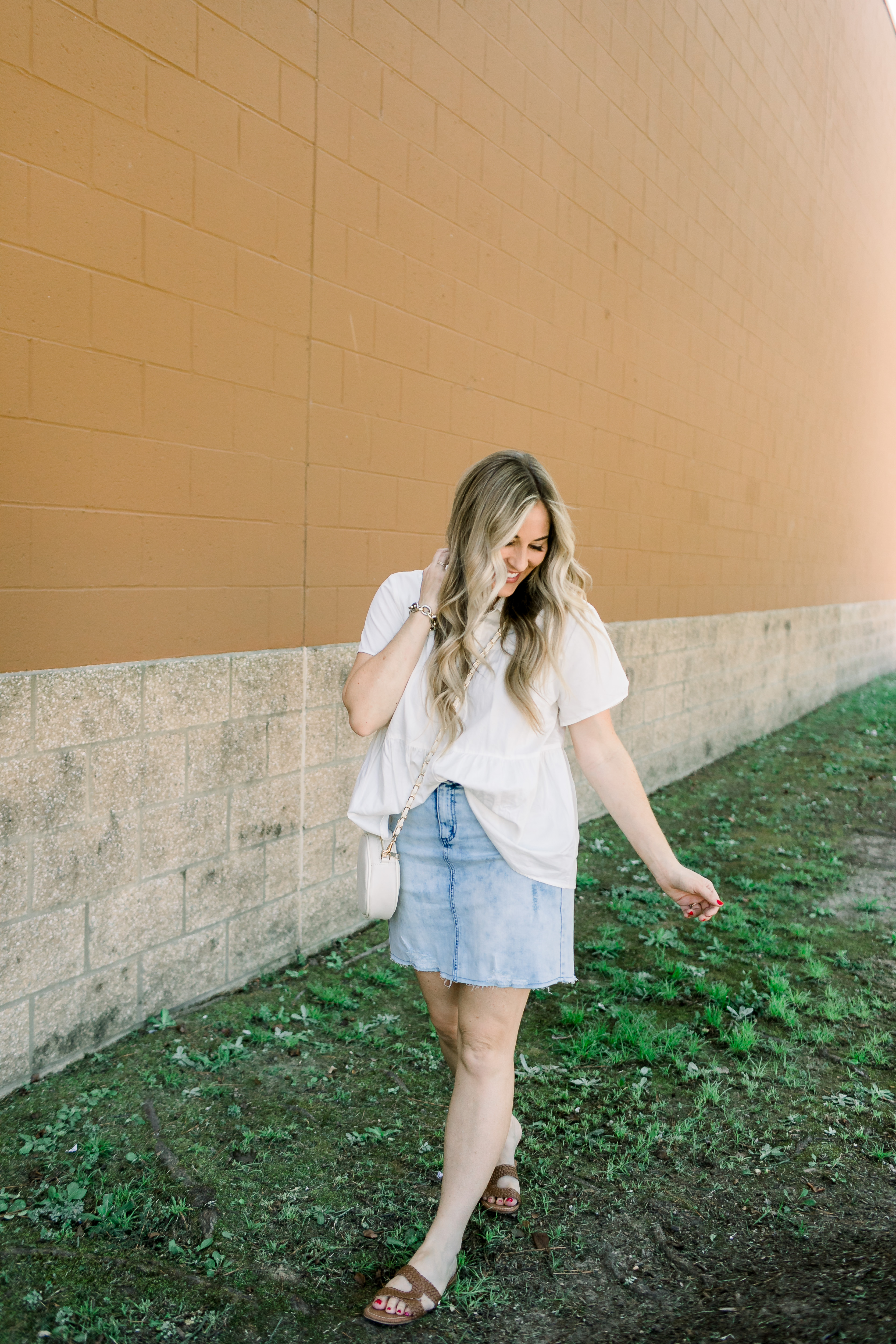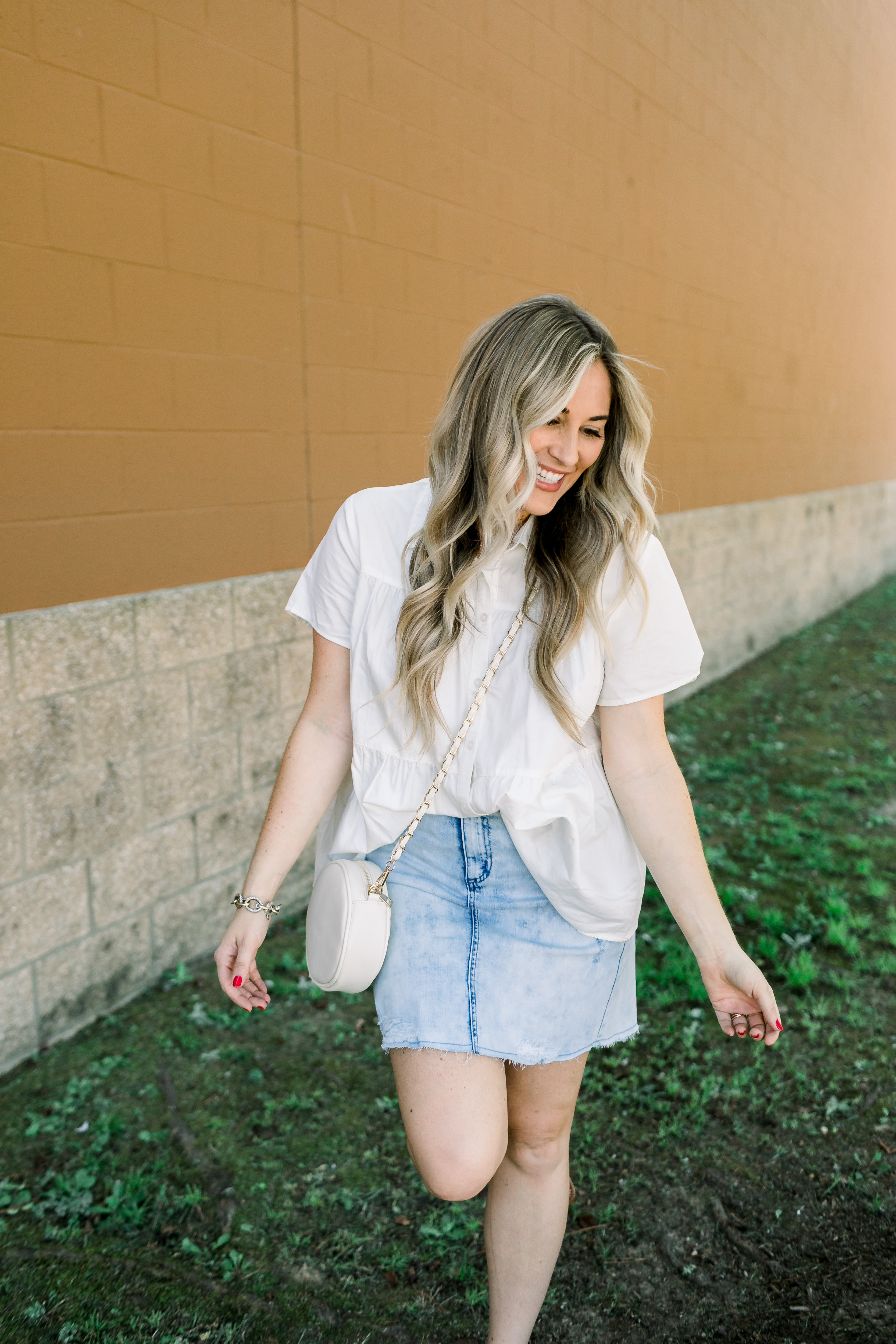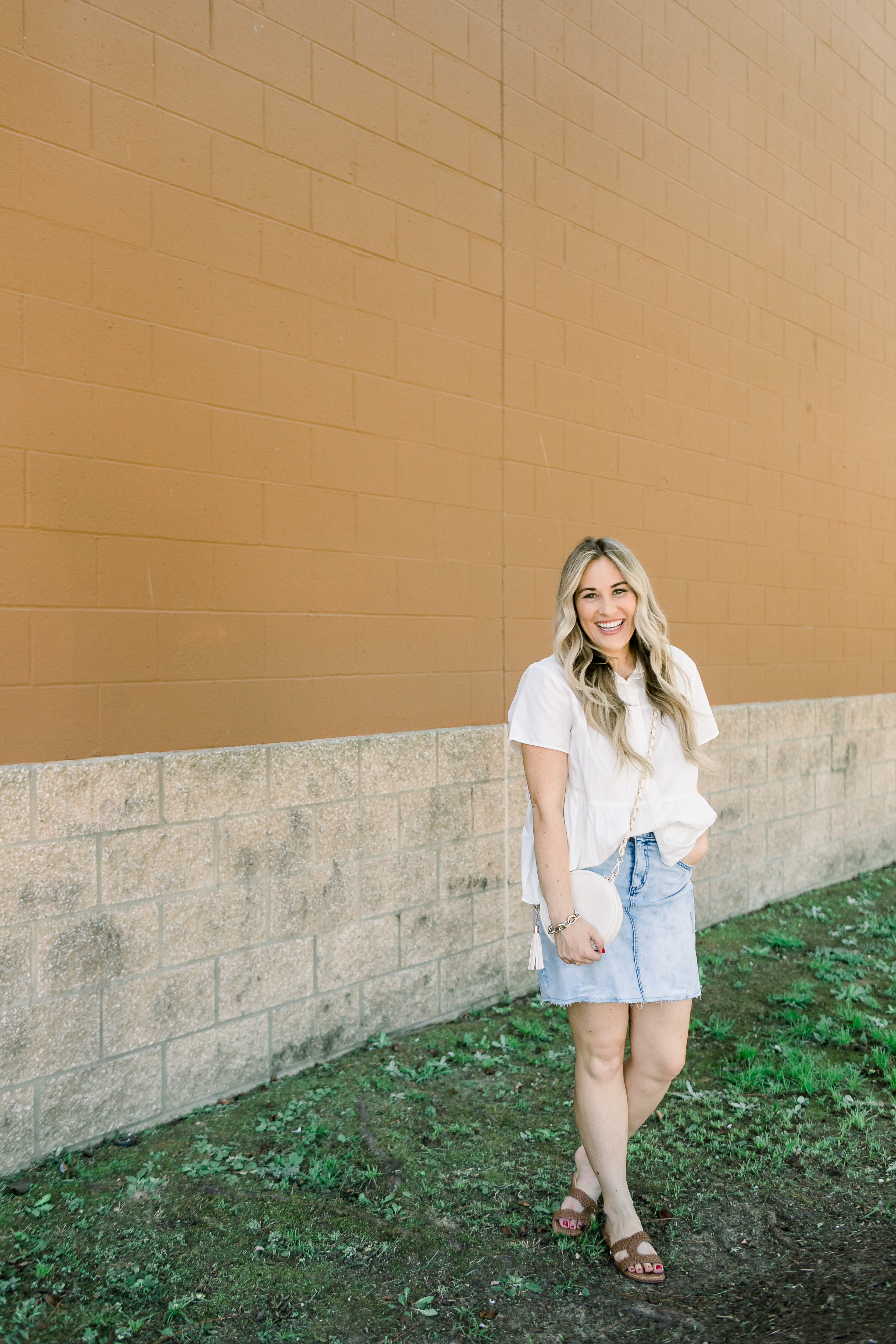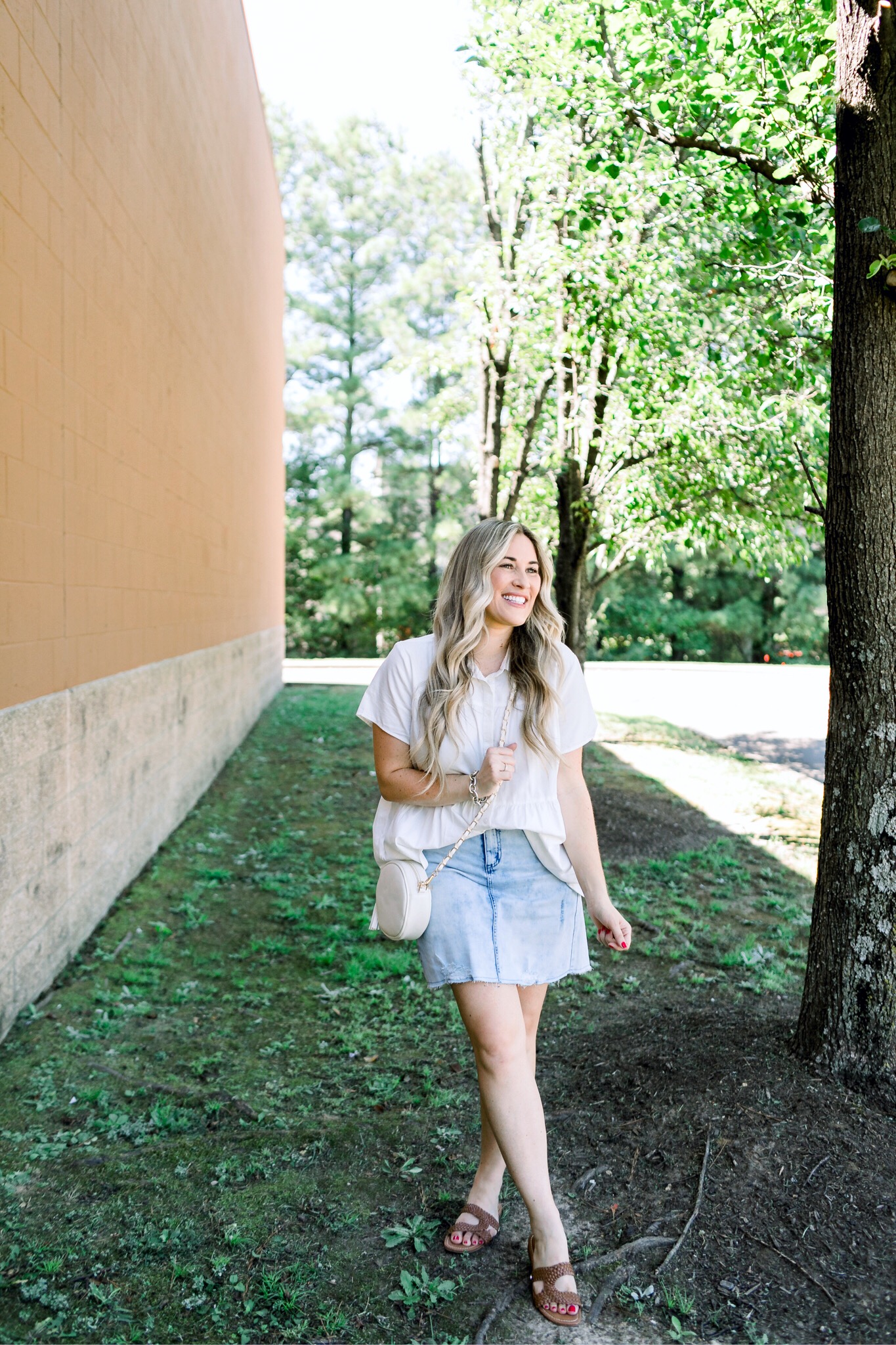 SHOP MY CUTE COLLEGE OUTFIT: